There are many hidden beaches in Southeast Asia that are tucked away from sight. These tropical paradises offer a peaceful escape from the crowded tourist places; and hopefully, they will stay safe and pristine, too. Do you want to discover more secret destinations for your next beach vacation out of town? Let these islands and hidden beaches in Southeast Asia take you on secluded, unforgettable journeys!
Hidden beaches in Southeast Asia for your next tropical vacation
1. Sai Nuan Beach – Koh Tao, Thailand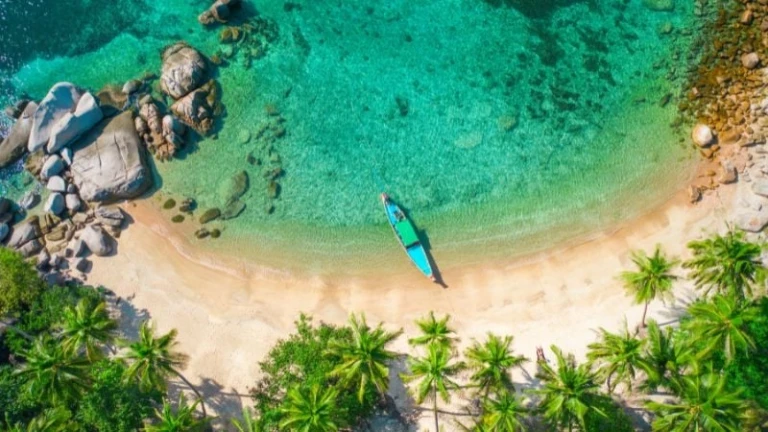 Image credit: Alexander Ozerov via Canva Pro
If you are looking for a secluded beach away from the crowds and noise of Phuket, you might want to check out Sai Nuan Beach in the southwest of Koh Tao island. This hidden gem is surrounded by a lush green forest, cozy bungalows, and traditional long-tail boats. The water is crystal clear and perfect for snorkeling. You can see colorful fish like moon wrasse and butterflyfish, as well as other marine life in this peaceful paradise. Sai Nuan Beach is a great place to relax and enjoy the natural beauty of Thailand all year round.
2. Cresta de Gallo – Romblon, Philippines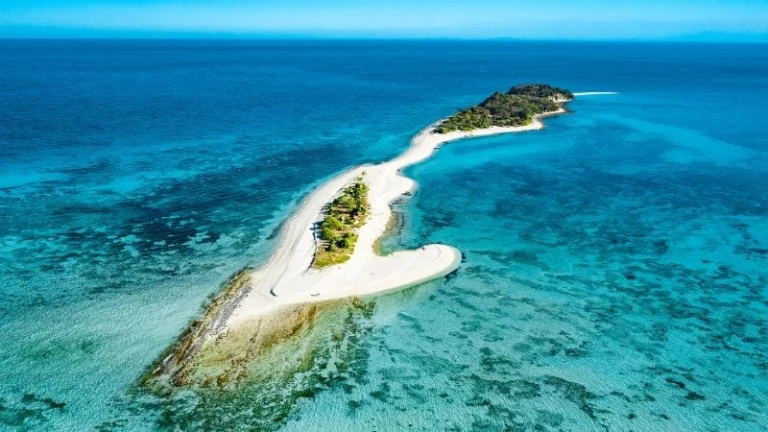 Image credit: Kbarzycki via Canva Pro
The Philippines is a country with countless hidden islands and beaches, but one that stands out is Cresta de Gallo, a sandbar in Romblon province. This place is so secret that even many locals don't know about it. To get there, you need to take an early morning ferry from Romblon to Sibuyan Island, and then hire a pump boat at San Fernando Town port to cross the sea to Cresta de Gallo. 
What awaits you is a stunning island with clear water and white sand. The island is so quiet and serene that you can hear your own footsteps on the sand. It feels like you are in a sacred place, where time stands still. This is a truly breathtaking destination that you won't forget.
3. Ky Co Beach – Quy Nhon, Vietnam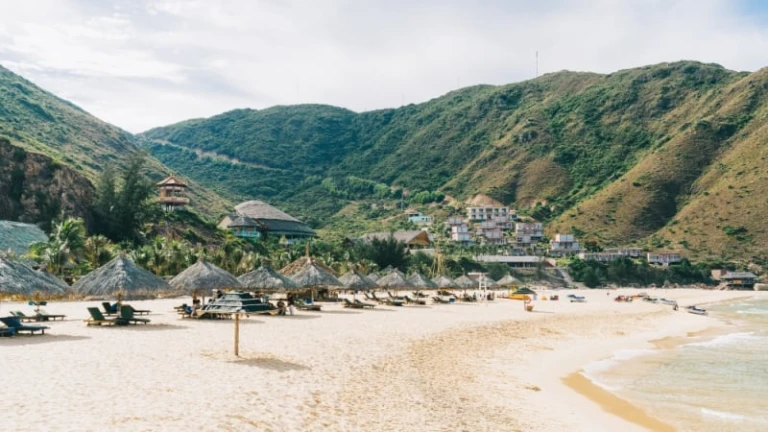 Image credit: SunnyVMD via Canva Pro
Ky Co Beach in Quy Nhon, Vietnam, offers stunning natural beauty and tranquility. This beach is located in the east of the city, surrounded by majestic cliffs. The water is turquoise and the sand is soft and smooth. 
Local fishermen can be seen in their boats, harvesting the fresh seafood from the sea. Visitors can join them and learn how to catch their own fish with their nets. Ky Co Beach is one of the most secluded and pristine beaches in Southeast Asia, but it may not stay that way for long.
4. Rawa Island – Johor, Malaysia
Image credit: jamesteohart via Canva Pro
Rawa Island is a coral island that offers a serene and secluded getaway for travellers who want to explore the vibrant marine life and healthy reefs. The water is so clear that the rocks and coral below are visible. The sand is white and soft. To reach this island, a speedboat ride from Mersing, a small town on the east coast of Johor, is required. It takes about 20 minutes to get there.
5. Bingin Beach – Bali, Indonesia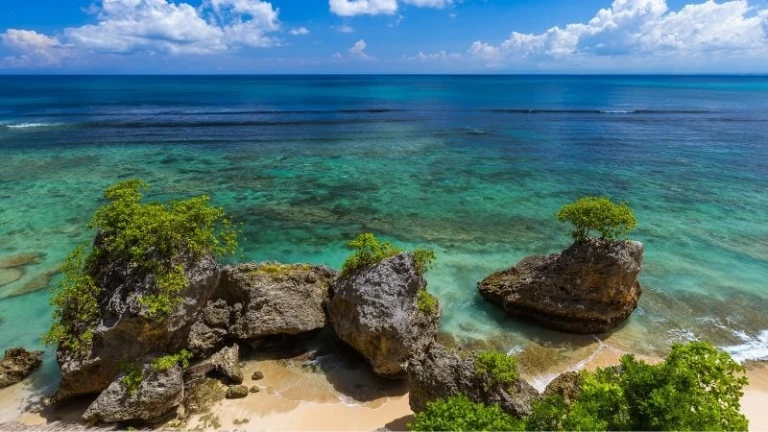 Image credit: TPova via Canva Pro
Bingin Beach is a hidden gem for surfers who want to escape the crowds and enjoy the exotic beauty of Bali, Indonesia. It is located near the famous Uluwatu "Sea" Temple, which is a stunning sight to behold. The beach has limestone formations that add to its charm and uniqueness. Bingin Beach is less known than other surfing spots like Balangan Beach or Padang Padang Beach, but it is equally amazing and relaxing.
6. Kep Beach – Kep, Cambodia
Image credit: RYOSUKEKUN via Canva Pro
Cambodia is not only a country with amazing temples and historical landmarks, but also a country with hidden beaches and coastal towns. One of them is Kep, located southwest of Phnom Penh. 
Kep Beach is a small and charming beach that offers a relaxing atmosphere and a scenic view of the green hills. The beach is also famous for its delicious dining spots and fresh seafood vendors near the shore. You can enjoy the local delicacies like crab, squid, and fish while watching the sunset.
7. Morong Beach – Batanes, Philippines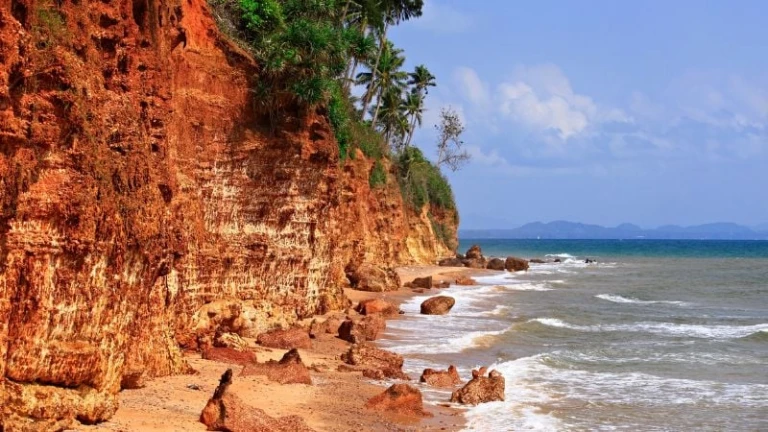 Image credit: Joseph Christopher Oropel via Canva Pro
Sabtang Island is one of the three inhabited islands in the Province of Batanes, located between the West Philippine Sea and the Pacific Ocean. It is a unique and beautiful destination in the Philippines, where the weather is warm even though it is far north. 
Morong Beach is a small and lovely beach on Sabtang Island, where you can enjoy the white sand, the green hills, and the sun. You can also take a picture with the Nakabuang Arch, which is a natural rock formation that looks like an arch. It is a perfect spot for Instagram lovers.
8. Pha Daeng – Bang Sphan Noi, Thailand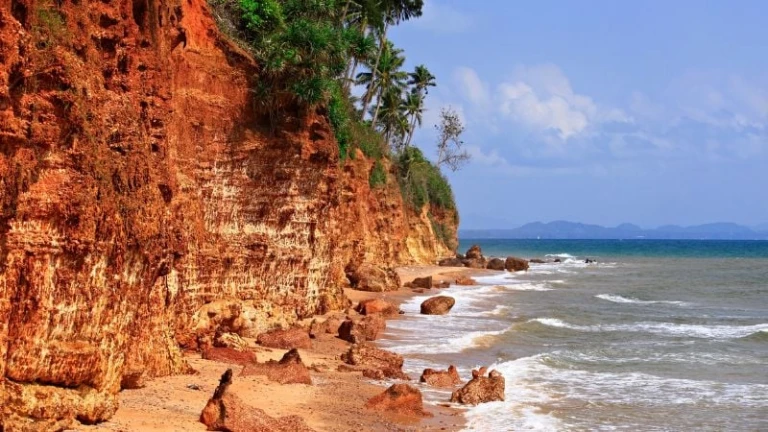 Image credit: Kosin_Sukhum via Canva Pro
If you want to experience a beach that is different from the usual, you might want to visit Pha Daeng Beach (or Fung Daeng) in Bang Saphan Noi, a small town in Thailand. This beach has a unique feature: its red cliffs that have eroded over time and have given it a striking scarlet hue. The beach is also unspoiled and secluded, so you can enjoy the natural beauty without the crowds. Pha Daeng Beach is a rare and wonderful sight that you won't find anywhere else.
9. Mabul Island – Sabah, Malaysia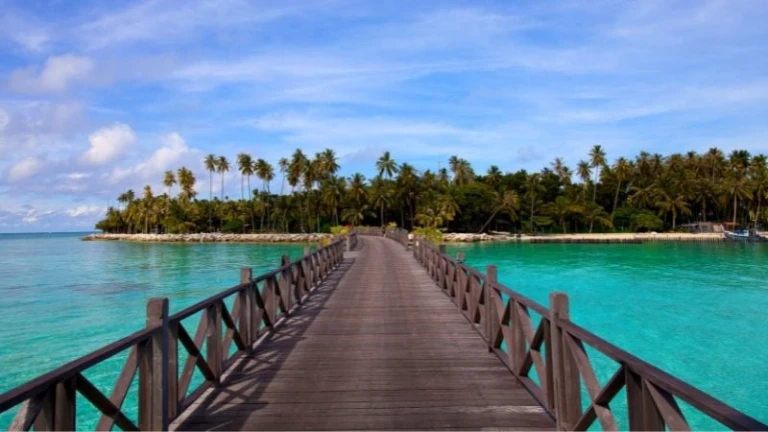 Image credit: fototrav via Canva Pro
Mabul Island is not exactly a beach, but it is a hidden treasure in Sabah that deserves to be discovered. This island is a paradise for muck divers and underwater photographers, who can find a variety of marine life habitats. 
Some of the creatures that can be seen here are frogfishes, scorpionfishes, blue ring octopuses, and colorful nudibranchs. These are some of the most fascinating and rare animals in the ocean. Mabul Island is a place where you can witness the beauty and diversity of nature.
10. Bai Dai Beach – Nha Trang, Vietnam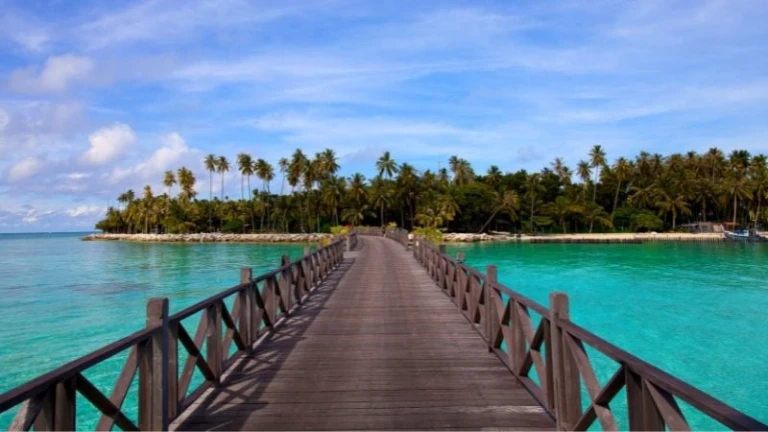 Image credit: Binh Hyunh
Bai Dai Beach is a hidden gem in Cam Ranh Bay, northwest of the famous Phu Quoc Island in Vietnam. This beach is one of the four most beautiful beaches in the area, and it offers a serene and relaxing atmosphere. You can enjoy the clear water, the fresh wind, the golden sand, and the scenic beachfront. You can also take amazing photos for your Instagram account. Bai Dai Beach is a perfect place for a secluded beach holiday.
11. Ngapali Beach – Ngapali, Myanmar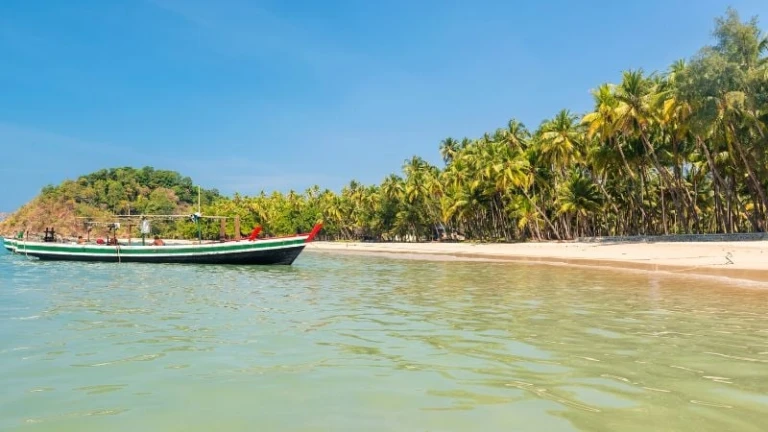 Image credit: Fyletto via Canva Pro
Ngapali Beach is a charming and underrated beach in Southeast Asia, located in Myanmar. It is named after the Italian city of Naples, and it has a similar blue horizon. The beach has palm trees that bend to the ground, inviting you to climb and sit on them. Ngapali Beach is not very well-known among foreigners, but it is a great place to experience the local culture and cuisine of Myanmar. 
The beach has a balance of intimacy and preservation, with enough accommodation options and seafood restaurants to cater to visitors. The beach also has a laid-back charm that is rare to find these days.
12. Tanjong Rimau Beach – Sentosa Island, Singapore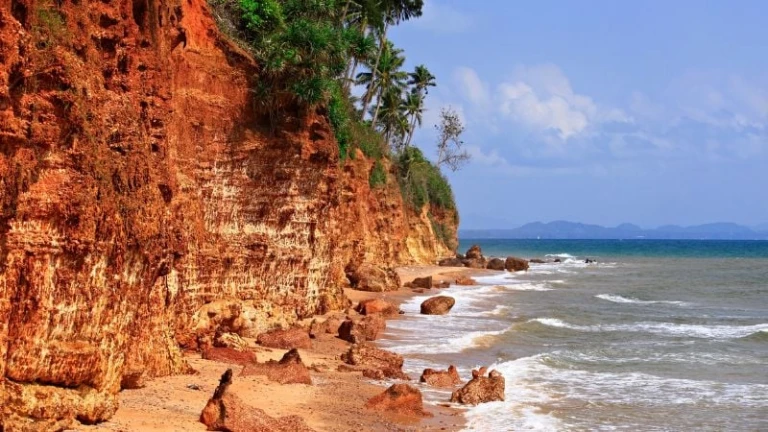 Image credit: Sentosa Official Website
Tanjong Rimau Beach is a secret beach on Sentosa island, Singapore. It is a hidden treasure that only appears during low tide. The beach has many natural attractions, such as small caves and shallow tidal pools. You can find tiny marine animals in the pools, such as crabs, starfish, and sea anemones. Tanjong Rimau Beach is a great place to enjoy some peace and wildlife spotting. It is one of the unspoilt beaches in Southeast Asia that many people don't know about.
There are more hidden beaches in Southeast Asia than we can cover in this list. If we include the islands of Indonesia and the Philippines, we would have more than twenty or thirty beaches to choose from. But maybe some secrets are better kept hidden. 
We know you are eager to discover these tropical wonders, but we also hope you will respect and protect these beaches in Southeast Asia. We have already lost many islands to climate change and mass tourism. Therefore, We have a responsibility to our Earth to practice eco-friendly habits and slow, mindful travel.