Welcome to New Zealand's South Island, a land of awe-inspiring landscapes, outdoor adventures, and cultural richness. Whether you're a nature enthusiast, a thrill-seeker, a stargazer, or a culture aficionado, the South Island offers something for everyone.
Join us as we embark on a journey to explore the wonders of New Zealand's South Island, a place where every moment is an opportunity for adventure and discovery.
1. Milford Sound Cruise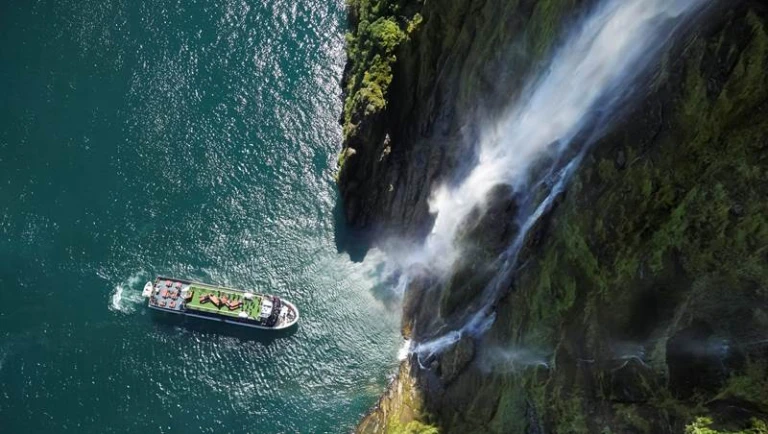 A Milford Sound cruise is not just a boat ride; it's a journey through a primeval landscape carved by glaciers. The sheer cliffs, rising dramatically from the water, are often veiled in mist and create an otherworldly atmosphere. Keep an eye out for resident wildlife, including fur seals and penguins, while your guide shares insights into the history and ecology of this unique place.
Famous for: Breathtaking fjords and pristine natural beauty.

Things to do: Take a scenic cruise to witness waterfalls, wildlife, and sheer cliffs.
2. Hiking in Fiordland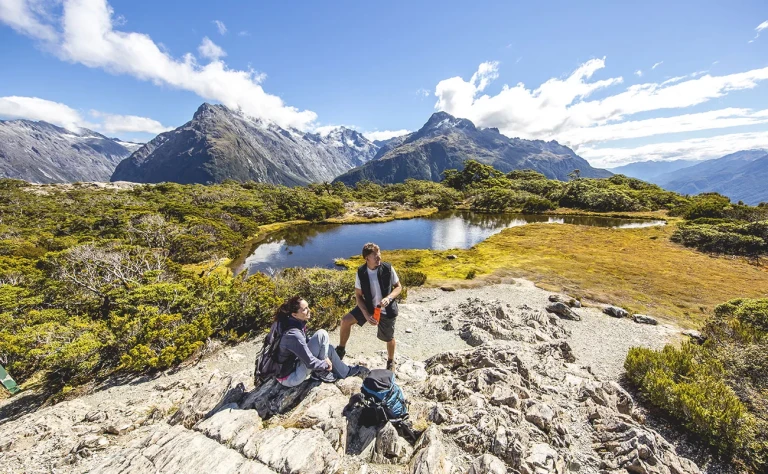 Fiordland National Park is a hiker's paradise. The Routeburn Track and Kepler Track are not just walks; they're immersive experiences into the heart of New Zealand's wilderness. Along these tracks, you'll encounter pristine lakes, dense forests, and panoramic alpine vistas. Overnight huts provide a rustic yet comfortable way to spend the night in the wild.
Famous for: World-class hiking trails and remote wilderness.

Things to do: Hike the Routeburn or Kepler Tracks for stunning vistas and diverse landscapes.
3. Queenstown Adventure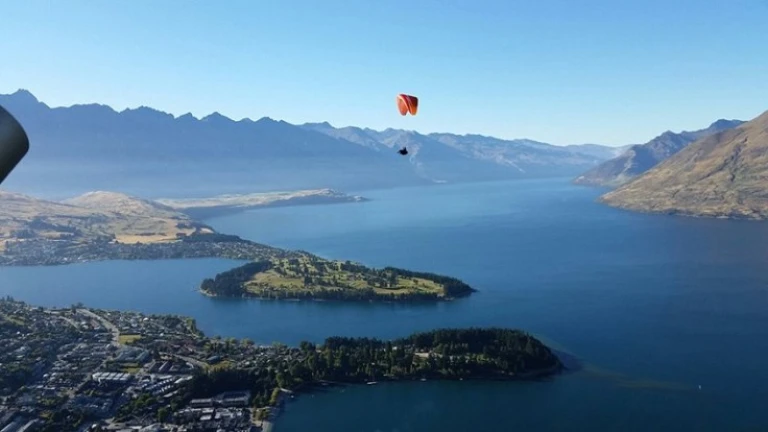 Queenstown's adventure offerings are world-famous, and the town is as beautiful as it is exhilarating. For those seeking an adrenaline rush, consider tandem skydiving, where you'll freefall over Lake Wakatipu, or bungee jumping off the iconic Kawarau Bridge. If you prefer a slightly tamer adventure, jet boating through the Shotover Canyon is an equally thrilling experience.
Famous for: Being the adventure capital of the world.

Things to do: Try bungee jumping, skydiving, jet boating, or explore the charming town.
4. Aoraki / Mount Cook National Park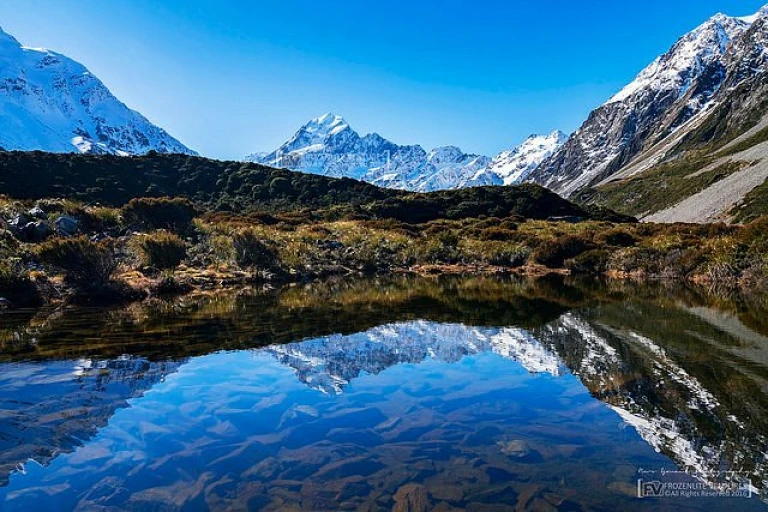 Home to New Zealand's highest peak, Aoraki/Mount Cook National Park is a playground for mountaineers and nature lovers. You can take guided walks to the Tasman Glacier or indulge in stargazing tours that offer unrivaled views of the Southern Hemisphere's night sky.
Famous for: New Zealand's highest peak and stargazing.

Things to do: Hike, stargaze, or take scenic flights for panoramic views.
5. Abel Tasman National Park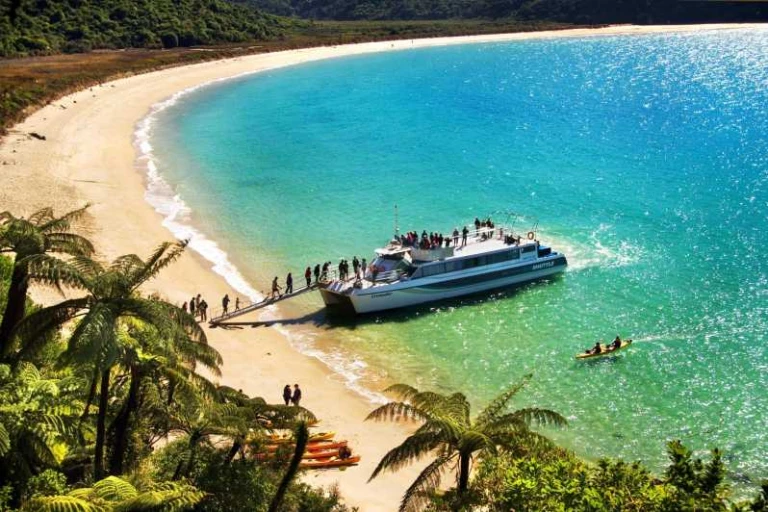 Exploring Abel Tasman National Park by kayak is an intimate way to connect with its natural beauty. Paddle along the coastline, discovering secluded beaches, hidden coves, and perhaps encountering playful dolphins or seals. If hiking is more your style, the Abel Tasman Coast Track offers multi-day adventures with stunning coastal views.
Famous for: Pristine beaches and coastal beauty.

Things to do: Kayak, hike, or relax on golden sands.
6. Punakaiki Pancake Rocks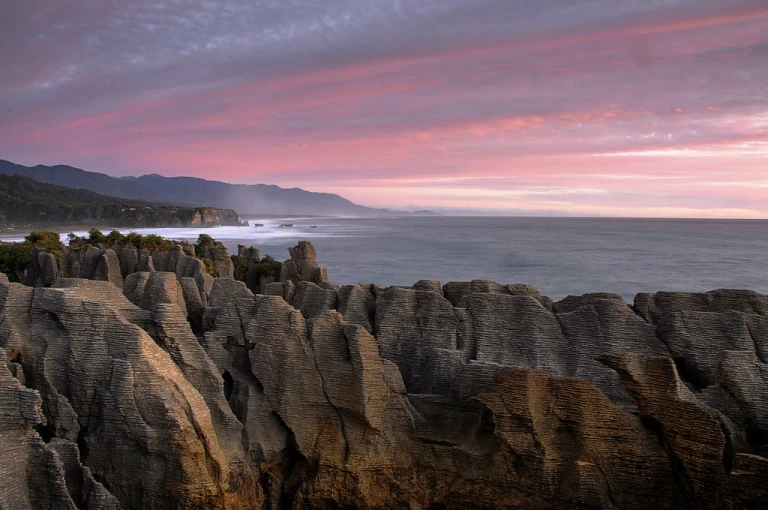 These peculiar limestone formations are a testament to the power of erosion. When high tide rolls in, water surges through blowholes, creating a mesmerizing display of water jets and mist. The Pancake Rocks walkway offers excellent views of these natural wonders.
Famous for: Unique limestone formations and blowholes.

Things to do: Walk the Pancake Rocks trail and marvel at nature's architecture.
7. Franz Josef Glacier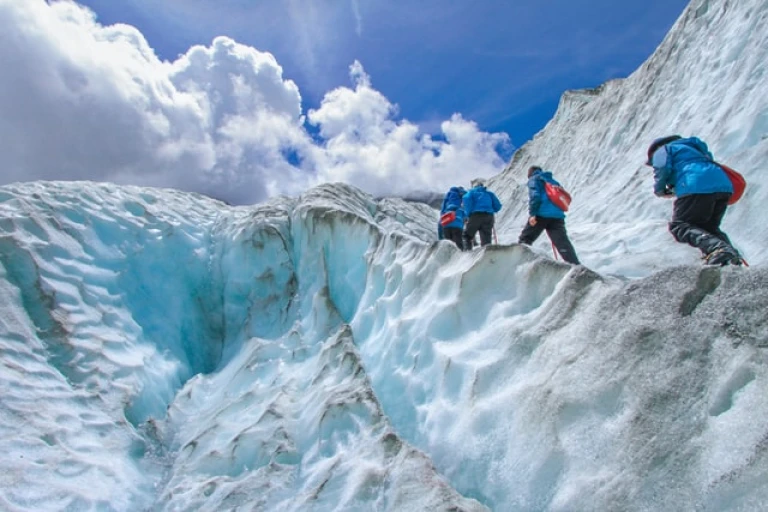 Exploring Franz Josef Glacier is like stepping into a frozen world. Guided glacier hikes take you through ice caves and formations, allowing you to witness the glacier's ever-changing nature up close. Helicopter flights offer a different perspective, providing panoramic views of the glacier and its surroundings.
Famous for: Dynamic glacier landscapes.

Things to do: Hike or take a helicopter flight to explore the glacier's features.
8. Otago Peninsula Wildlife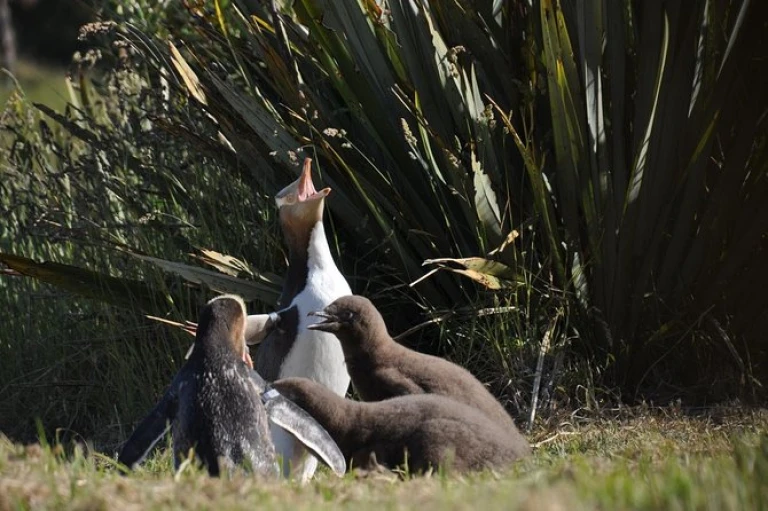 The Otago Peninsula is a haven for wildlife enthusiasts. The Royal Albatross Centre is a must-visit, offering guided tours to the world's only mainland albatross colony. Meanwhile, on Taiaroa Head, you can observe little blue penguins returning to their nests at dusk.
Famous for: Rich wildlife, including albatross and penguins.

Things to do: Visit wildlife reserves and take guided tours.
9. Marlborough Wine Tasting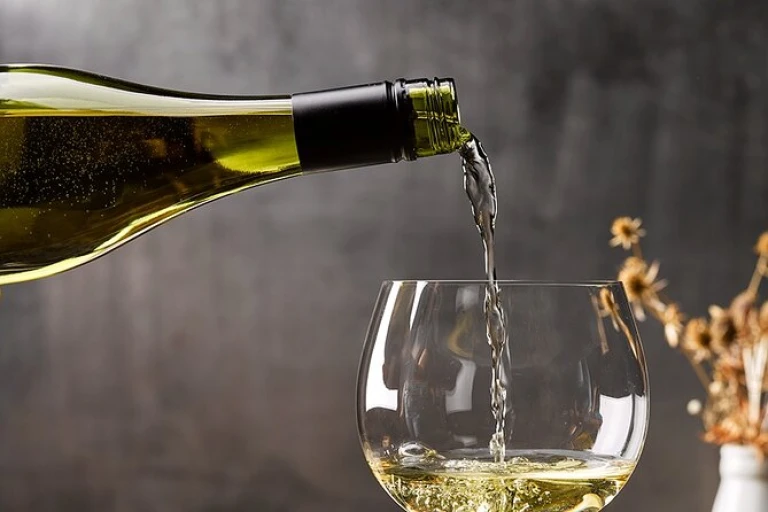 Marlborough is internationally acclaimed for its Sauvignon Blanc wines. Spend a leisurely day hopping from one winery to another, sampling the region's finest wines amidst stunning vineyard landscapes. Many wineries offer tastings paired with local gourmet cuisine.
Famous for: World-renowned Sauvignon Blanc.

Things to do: Tour vineyards, taste exquisite wines, and enjoy gourmet cuisine.
10. Te Waipounamu World Heritage Area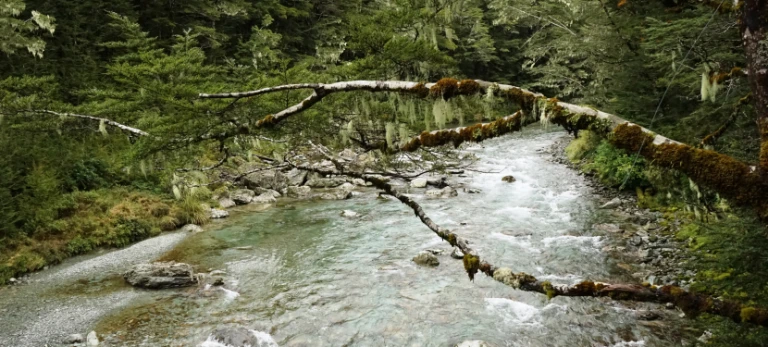 This World Heritage Area spans diverse landscapes, from the towering peaks of the Southern Alps to the pristine waters of Fiordland. Explore the untamed wilderness of Westland Tai Poutini National Park, where ancient rainforests meet rugged coastline.
Famous for: Diverse landscapes, including fjords and rainforests.

Things to do: Explore various national parks and their unique environments.
11. Stargazing in Lake Tekapo

Lake Tekapo is a designated Dark Sky Reserve, making it one of the best places on Earth for stargazing. The Mount John Observatory offers guided tours and the use of high-powered telescopes, allowing you to marvel at distant galaxies, nebulas, and planets.
Famous for: Exceptional stargazing opportunities.

Things to do: Visit the Dark Sky Reserve, observatories, and enjoy celestial views.
12. Maori Culture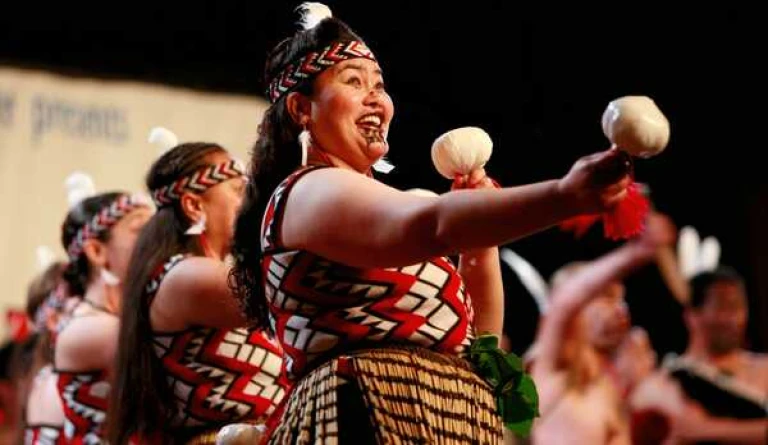 To truly understand New Zealand, it's essential to explore its indigenous Maori culture. At the Tamaki Maori Village, you can participate in cultural performances, traditional food (hangi), and learn about the Maori way of life. The Te Papa Museum in Wellington is another great place to delve into Maori history and art.
Famous for: Rich indigenous heritage and traditions.

Things to do: Visit cultural centers, attend performances, and learn about Maori history.
13. Hot Springs in Hanmer Springs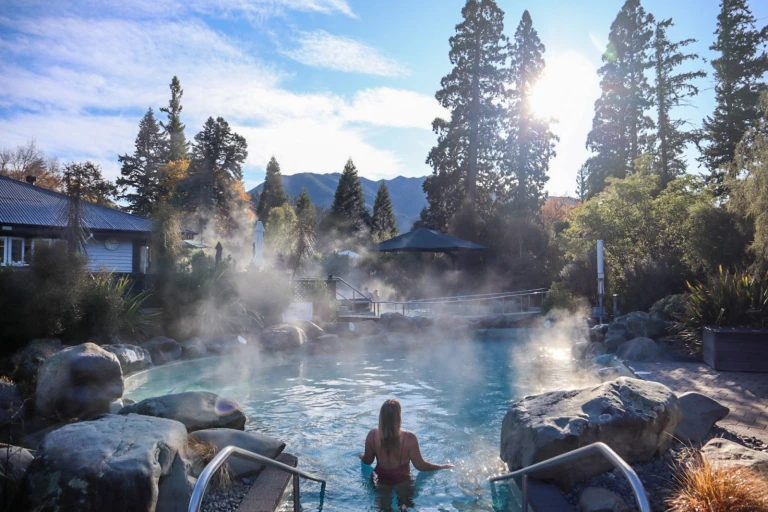 Nestled in a beautiful alpine setting, Hanmer Springs is renowned for its thermal pools. The range of pools offers varying temperatures and therapeutic qualities, making it an ideal spot to unwind and rejuvenate.
Famous for: Relaxing thermal pools in an alpine setting.

Things to do: Soak in the rejuvenating hot springs and spa treatments.
14. Glowworm Caves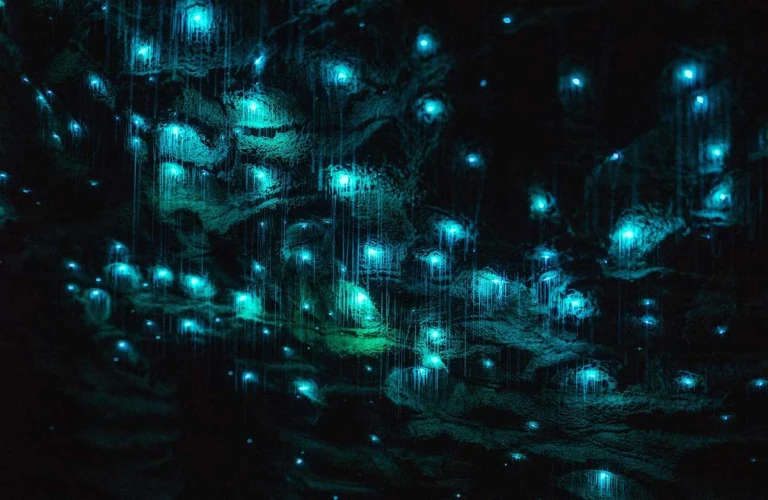 The Waitomo Caves are an underground wonderland illuminated by the soft light of thousands of glowworms. A guided boat tour takes you through these surreal caverns, where you'll feel like you're drifting through a starry night.
Famous for: Enchanting underground glowworm displays.

Things to do: Take guided cave tours to witness the magical glowworms.
15. Scenic Drives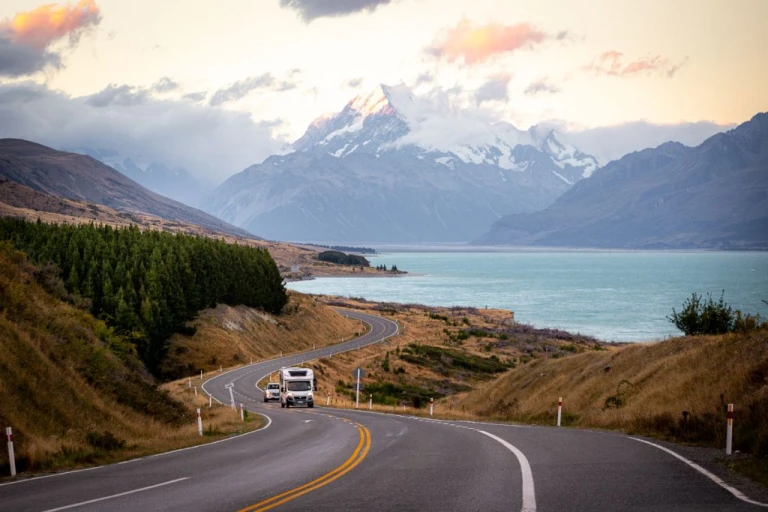 The Southern Scenic Route and West Coast Highway are not just roads; they are journeys through some of the most breathtaking scenery you'll ever encounter. Along the way, you'll pass through quaint towns, rugged coastlines, serene lakes, and verdant forests, making each stretch of the road a unique adventure.
Famous for: Some of the world's most scenic road trips.

Things to do: Drive along the Southern Scenic Route or West Coast Highway for breathtaking views at every turn.
As you embark on these activities, take your time to savor the unique beauty and culture of New Zealand's South Island. Whether you seek adventure or tranquility, this region offers an unparalleled blend of natural wonders and cultural experiences.