Lebanon is known for its picturesque coastline along the Mediterranean Sea, making it an ideal destination for beach lovers. While the country has faced its share of challenges in recent years, its natural beauty remains intact. If you're planning a vacation retreat in 2023, consider exploring some of Lebanon's stunning beaches. Here are a few you might want to add to your itinerary:
Jounieh Beach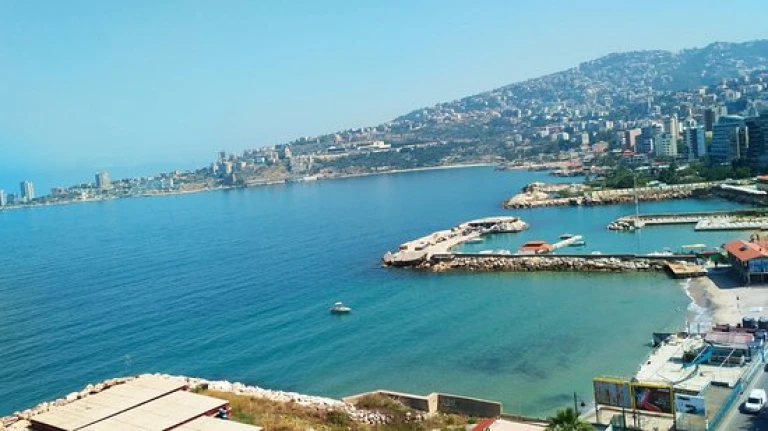 Located just north of Beirut, Jounieh is a popular destination with a beautiful sandy beach. It offers a mix of relaxation and lively beachfront bars and restaurants where you can enjoy Lebanese cuisine and nightlife.
Tyre Beach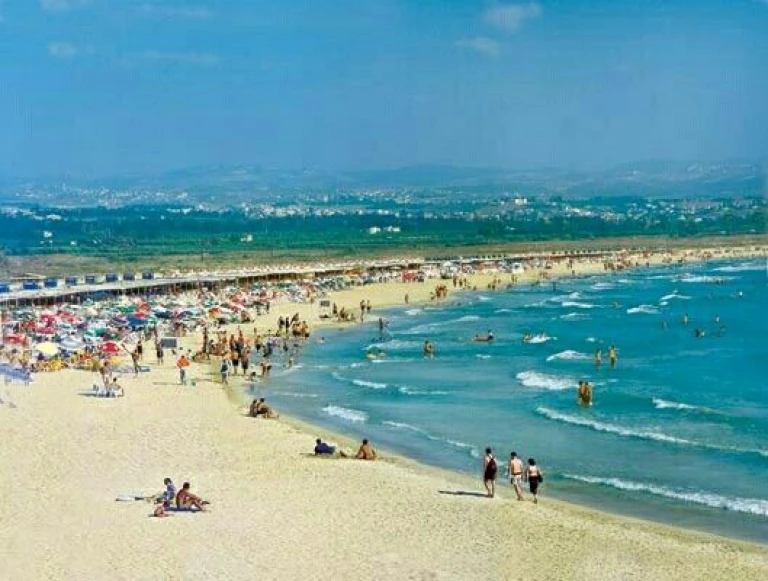 Tyre (also spelled Sour) is an ancient coastal city with a charming beach area. The beach is known for its clear waters and is surrounded by historic ruins, including Roman archaeological sites.
Batroûn Beach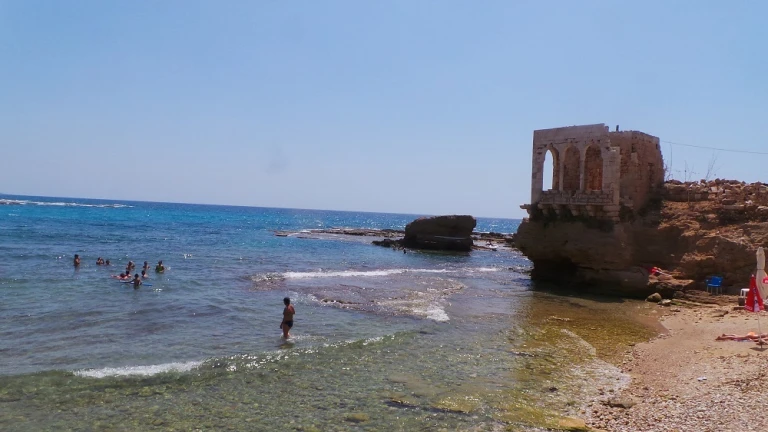 Batroûn is a coastal town known for its vibrant beach scene. The area features several beach clubs and resorts that offer water sports activities, sunbeds, and seaside dining. It's a great spot for relaxation and water sports enthusiasts.
Byblos Beach
Byblos (Jbeil) is one of the oldest continuously inhabited cities in the world, and its beachfront area is a mix of history and relaxation. You can explore the ancient city and then unwind on the nearby beaches. It is one for the sunrise beaches of Lebanon.
Anfeh Beach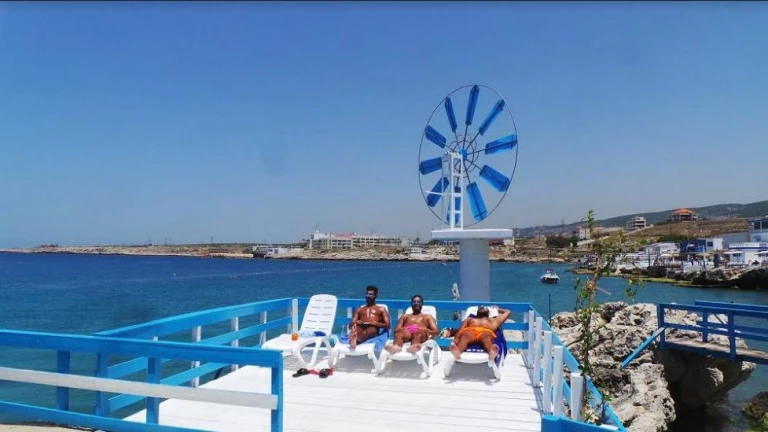 Anfeh, often referred to as the "City of Salt," has a unique beach called "Ta7et el Ri7." The beach is known for its salt flats, small islands, and clear blue waters, making it a serene spot for relaxation.
Palm Islands Nature Reserve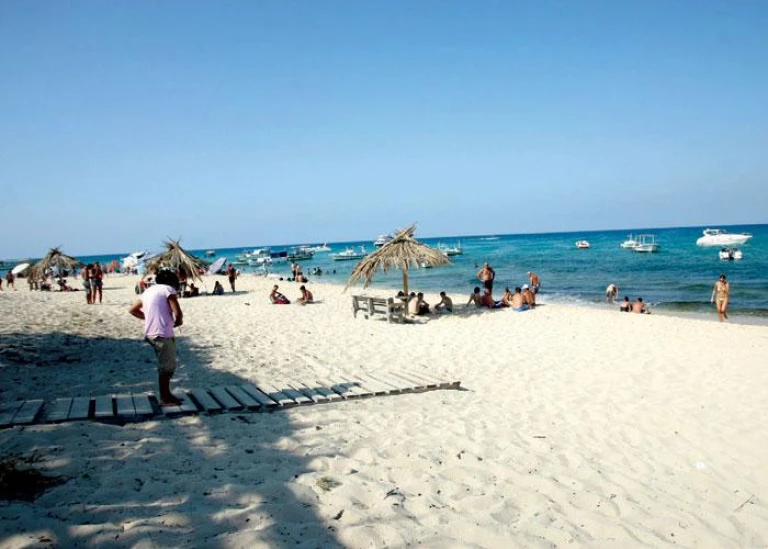 Located near Tripoli, the Palm Islands are a protected nature reserve with pristine beaches and crystal-clear waters. It's an excellent place for bird-watching, snorkelling, and enjoying the unspoiled natural beauty.
Naqoura Beach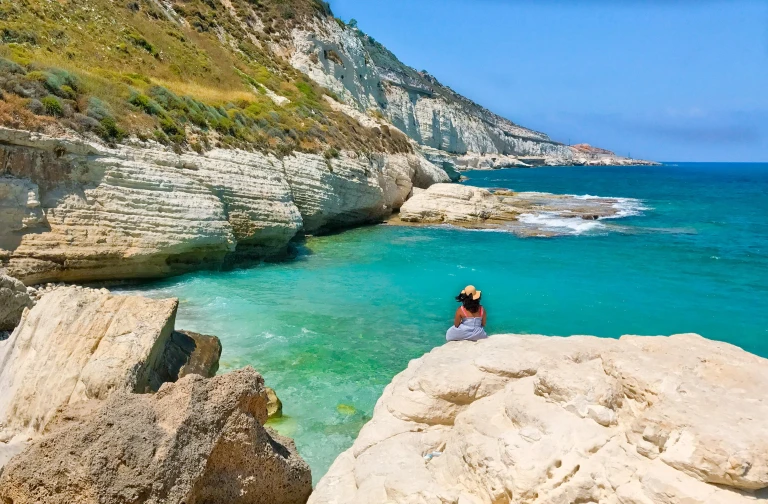 Naqoura is home to the southernmost point in Lebanon and offers beautiful, rugged coastal landscapes. The nearby "Blue Lagoon" is a popular spot for snorkelling and diving.
Chekka Beach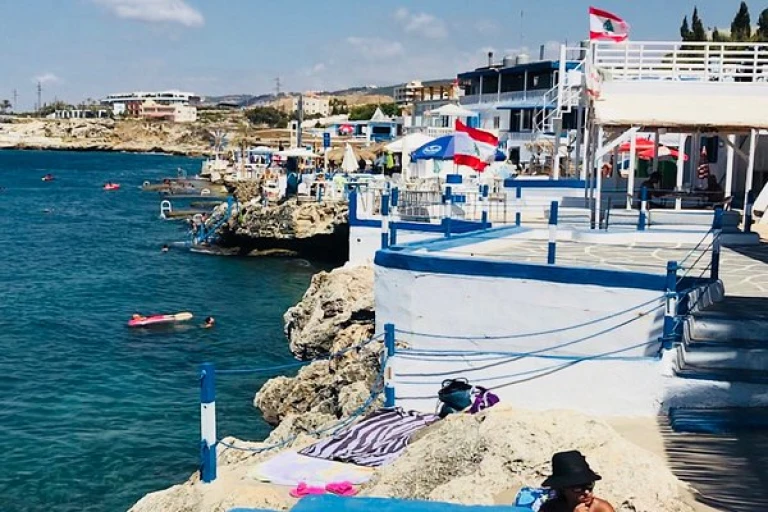 Chekka, located in North Lebanon, is known for its relaxed atmosphere and beautiful beachfront. It's an ideal place for a peaceful beach day away from the crowds.
Ramlat al-Bayda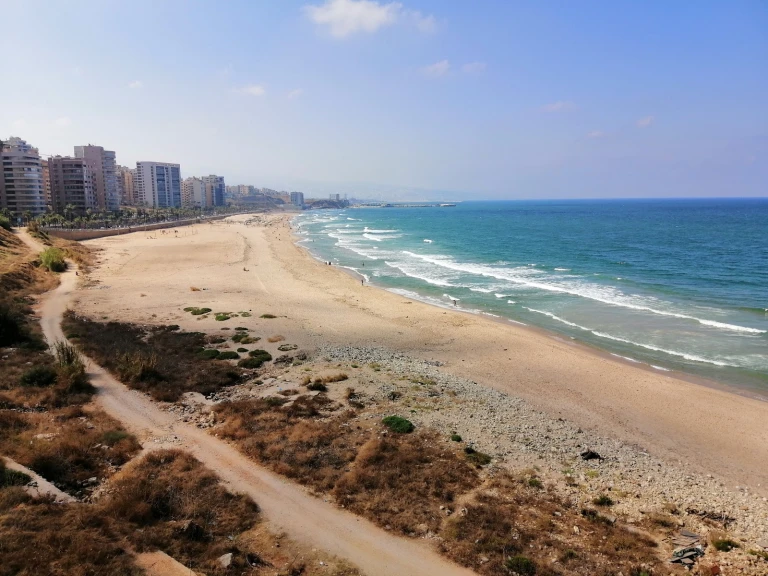 Also known as the White Sands, this beach in the Akkar region is famous for its unique white sands and calm waters. It's a remote and serene spot to escape from the hustle and bustle.
Kfar Abida Beach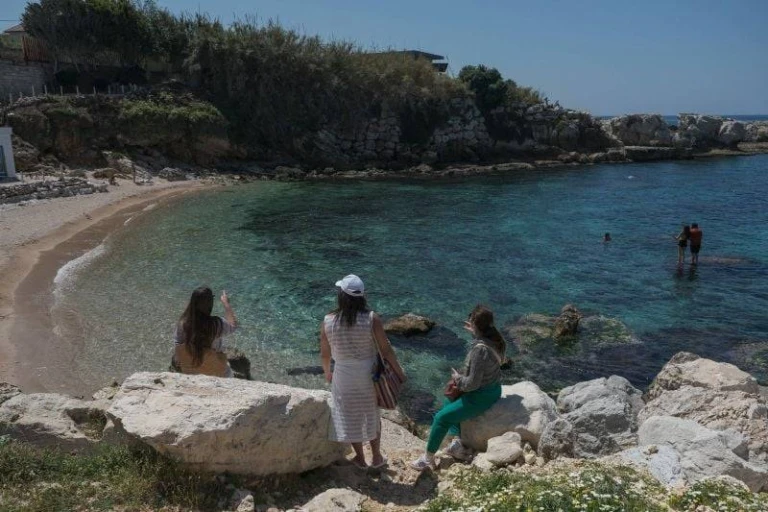 This small fishing village has a lovely beach with soft sand and clear waters. It's a quiet and picturesque place to enjoy some downtime.
Things to do
Sunbathing and Swimming: The most popular beach activity is simply soaking up the sun and taking a refreshing dip in the Mediterranean Sea. Many beaches in Lebanon have comfortable sunbeds and umbrellas for rent.

Water Sports: If you're an adventure enthusiast, you can indulge in various water sports such as jet skiing, paddle boarding, windsurfing, and parasailing at many beach resorts.

Snorkeling and Diving: Lebanon's crystal-clear waters make it an excellent destination for snorkeling and diving. Explore underwater marine life, shipwrecks, and coral reefs. The Palm Islands Nature Reserve is a particularly good spot for snorkeling.

Beach Volleyball and Sports:

Some beaches have designated areas for beach volleyball and other sports like beach soccer and paddle tennis. Join in or watch locals playing for some entertainment.

Boat Tours and Cruises: Take a boat tour to explore the coastline, visit secluded coves, and enjoy stunning views of the Lebanese shore. You can also go on a sunset cruise for a romantic experience.

Jet Skiing and Banana Boat Rides: For an adrenaline rush, try jet skiing or go on a thrilling banana boat ride, which is a fun group activity.

Beach Parties and Nightlife:

Many beach resorts in Lebanon host beach parties and live music events during the summer months. It's an excellent way to enjoy the vibrant Lebanese nightlife.

Beachfront Dining: Enjoy delicious Lebanese cuisine and fresh seafood at the beachfront restaurants and cafes. Try local dishes like grilled fish, shawarma, and mezze.

Yoga and Wellness Retreats: Some beachfront resorts offer yoga and wellness retreats, providing an opportunity to relax, meditate, and rejuvenate by the sea.

Explore Nearby Attractions: Many of Lebanon's beaches are located near historic cities and landmarks. After a day at the beach, explore ancient ruins, historic towns, and cultural sites nearby.

Nature Walks and Hiking: If you're at a beach near nature reserves or rugged coastlines, consider taking nature walks or hikes to explore the local flora and fauna.

Photography: Lebanon's beaches offer stunning scenery, making them a great place for photography. Capture the beauty of the Mediterranean, especially during sunrise and sunset.

Visit Local Markets:

Some beach areas have local markets or street vendors selling handmade crafts, souvenirs, and snacks. It's an excellent opportunity to pick up unique items.

Relaxation and Wellness: Many beach resorts offer spa services and wellness treatments, allowing you to relax and unwind while listening to the soothing sounds of the sea.
Remember that conditions in Lebanon can change, so it's essential to stay informed about the current situation and any travel advisories before planning your trip. Additionally, be respectful of local customs and follow any regulations in place to help preserve the natural beauty of these stunning beaches.