Kolkata, the City of Joy, Where culture and heritage blend, Where the streets are alive with stories, And the food is simply heaven-sent.
From the majestic Victoria Memorial To the bustling Howrah Bridge, From the sacred temples of Dakshineswar To the vibrant lanes of Kumortuli, Kolkata has something for everyone.
A city where the old and new coexist, Where tradition meets modernity, Where the spirit of Bengal is alive and well.
Kolkata, oh Kolkata, You are a city like no other. A city that charms and captivates, A city that leaves a lasting impression.
1. Wander Through Kolkata's Abundance of Temples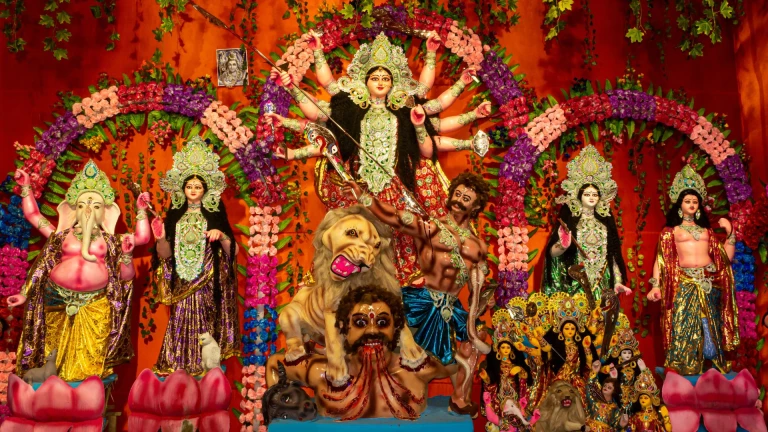 Kolkata is home to a variety of temples, including Hindu temples, Jain temples, and Buddhist temples. Some of the most popular temples in Kolkata include the Dakshineswar Kali Temple, the Birla Mandir, and the Belur Math.
2. Explore the Renowned Victoria Memorial Palace
The Victoria Memorial is a white marble building in Kolkata, India, built between 1906 and 1921. It is dedicated to the memory of Queen Victoria and is one of the most iconic landmarks in Kolkata. The building is designed in the Indo-Saracenic style and is surrounded by a beautiful garden.
3. Pay a Visit to the Home of Mother Teresa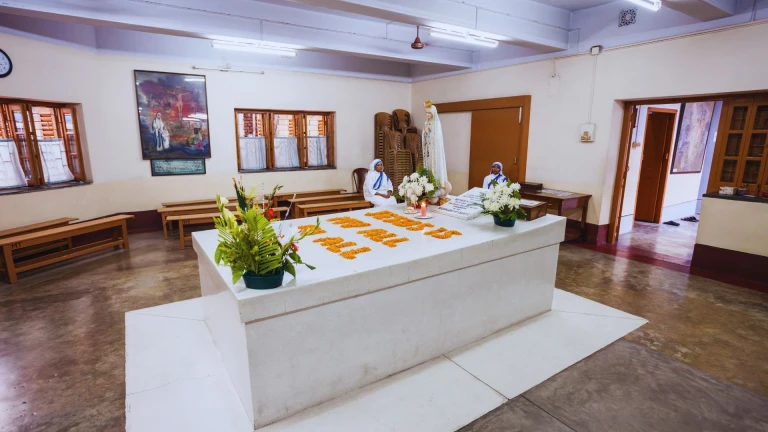 Mother Teresa was a Catholic nun who founded the Missionaries of Charity in Kolkata. She dedicated her life to serving the poor and sick. The Missionaries of Charity runs several homes for the sick, the dying, and the orphans. The home of Mother Teresa is a popular tourist destination for people who want to learn more about her life and work.
4. Thrill in the Adventure at Nicco Park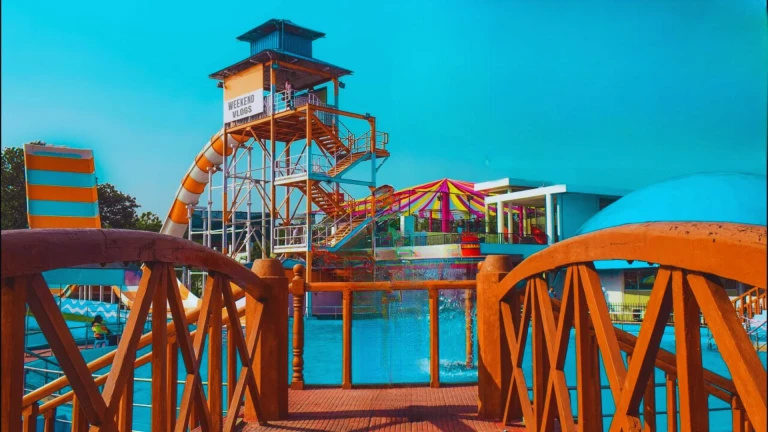 Nicco Park is an amusement park in Kolkata that has a variety of rides and attractions for people of all ages. It is a great place to spend a day with family and friends.
Read on: Things to do in Kolkata this winter.
5. Enjoy a Tranquil Evening by the Howrah Bridge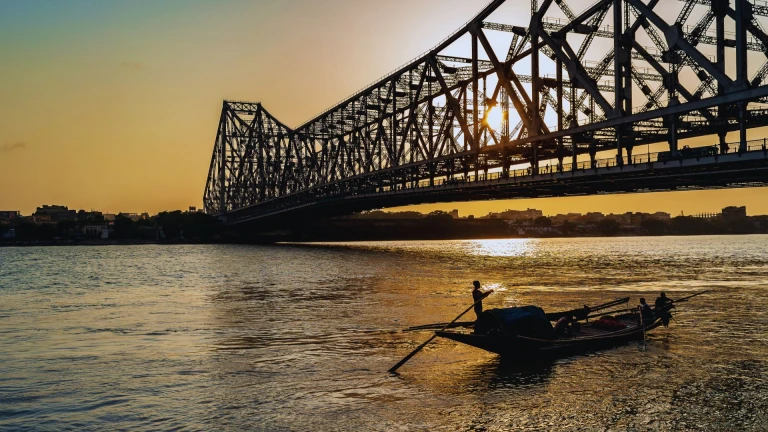 The Howrah Bridge is a cantilever bridge that spans the Hooghly River in Kolkata. It is one of the busiest bridges in the world and is a popular tourist attraction. The Howrah Bridge is a great place to enjoy the views of the city and to watch the sunset.
6. Explore the Eerie South Park Street Cemetery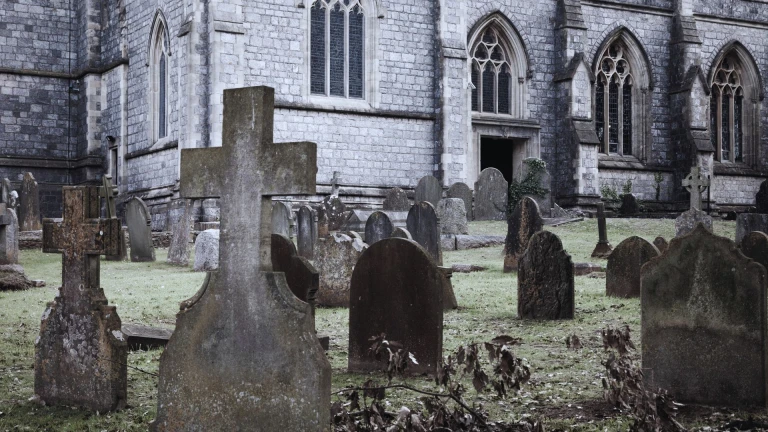 The South Park Street Cemetery is a historic cemetery in Kolkata that is the final resting place of many famous people, including Mother Teresa and Job Charnock, the founder of Kolkata.
7. Satisfy Your Shopping Desires on Park Street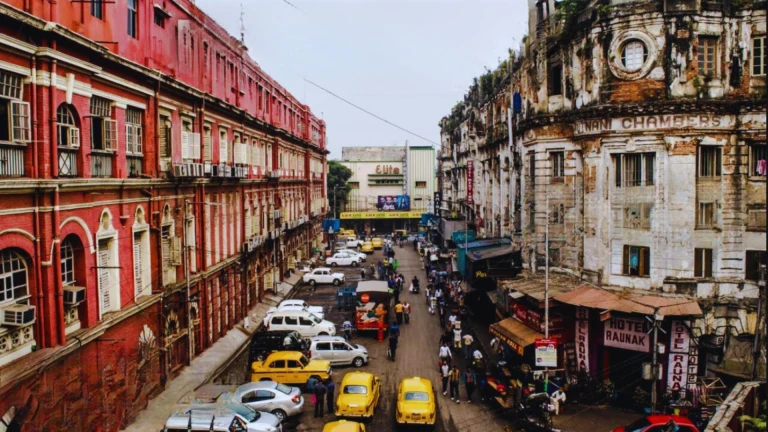 Park Street is a popular shopping street in Kolkata. It is lined with a variety of shops and boutiques selling everything from clothes and accessories to electronics and home décor. Park Street is also home to several restaurants and cafes.
8. Experience a Day of Transportation on a Tram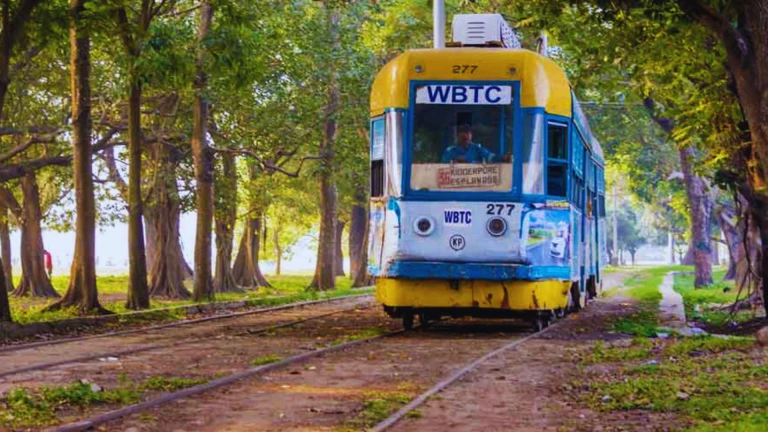 Image source: Telegraph India
Trams have been running in Kolkata since the late 19th century. They are a popular mode of transportation and a great way to see the city.
Read on: Kolkata weekend getaways
9. Witness the Grandeur of the Iconic Eden Garden Stadium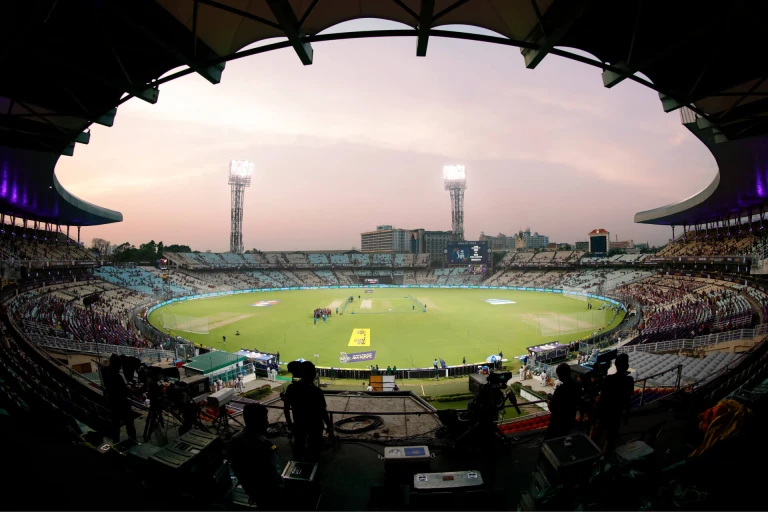 Image source: iplt20
Eden Gardens is a cricket stadium in Kolkata. It is the largest cricket stadium in India and one of the largest cricket stadiums in the world. Eden Gardens is known for its passionate crowds and its electrifying atmosphere.
10. Savor the Delicious Street Food in the City of Joy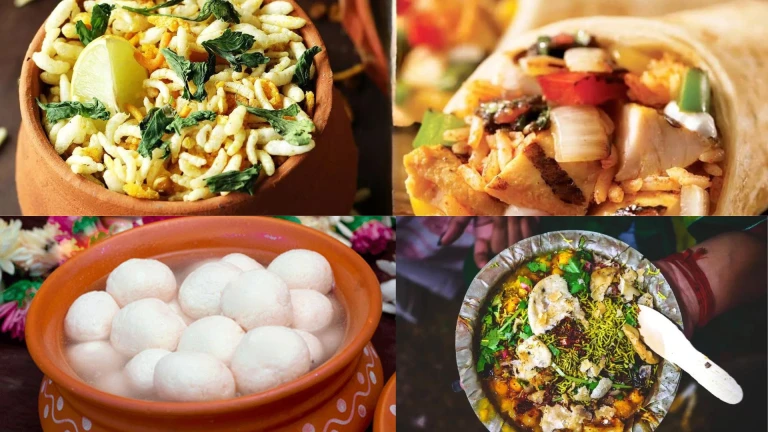 Kolkata is known for its delicious street food. Some of the most popular street foods in Kolkata include jhal muri (puffed rice with spices), chaat (savoury snacks), and biryani (rice dish with meat or vegetables).
11. Explore the Largest Science Museum in the Indian Subcontinent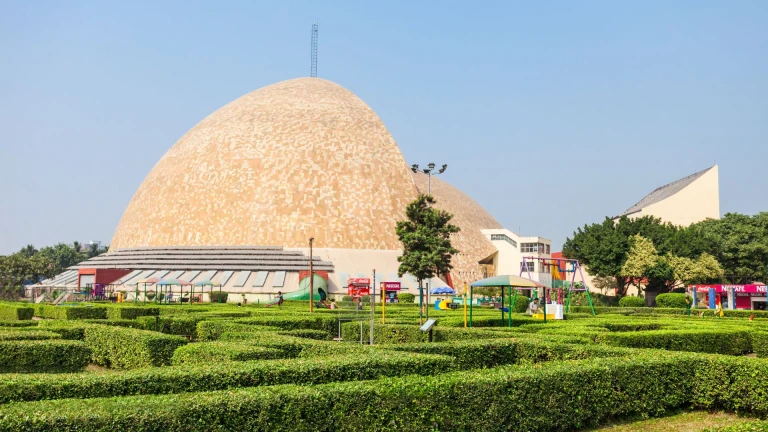 The Birla Industrial and Technological Museum is the largest science museum in the Indian subcontinent. It houses a variety of exhibits on science and technology, including exhibits on astronomy, biology, chemistry, physics, and space exploration.
12. Marvel at the Renowned Marble Palace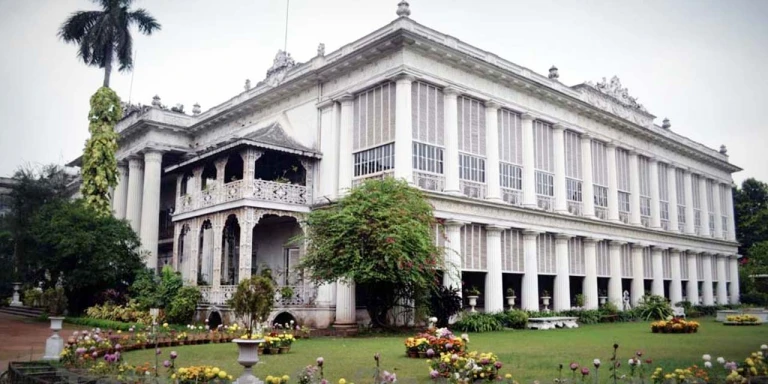 Image source: Kolkata tourism
The Marble Palace is a neoclassical palace in Kolkata that was built in the 19th century. It is known for its marble interiors and its collection of European paintings and sculptures.
13. Immerse Yourself in the Culture of Kumortuli, Kolkata's Largest Cultural Precinct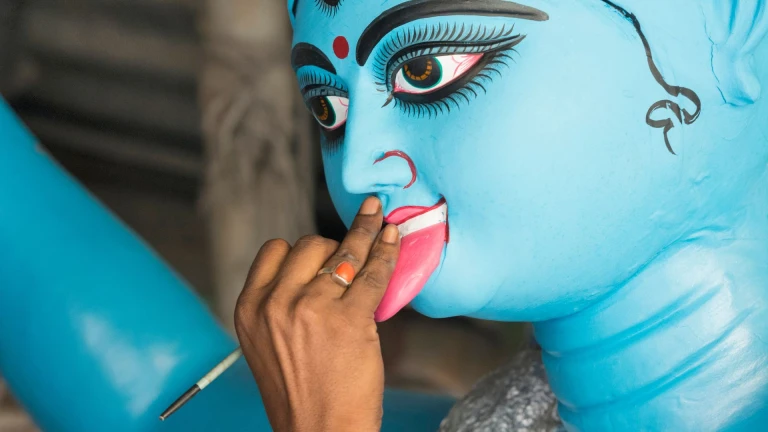 Kumortuli is a neighbourhood in Kolkata that is known for its potters. It is a great place to see the traditional process of pottery making and to buy unique souvenirs.
14. Embark on a Celestial Journey at M. P. Birla Planetarium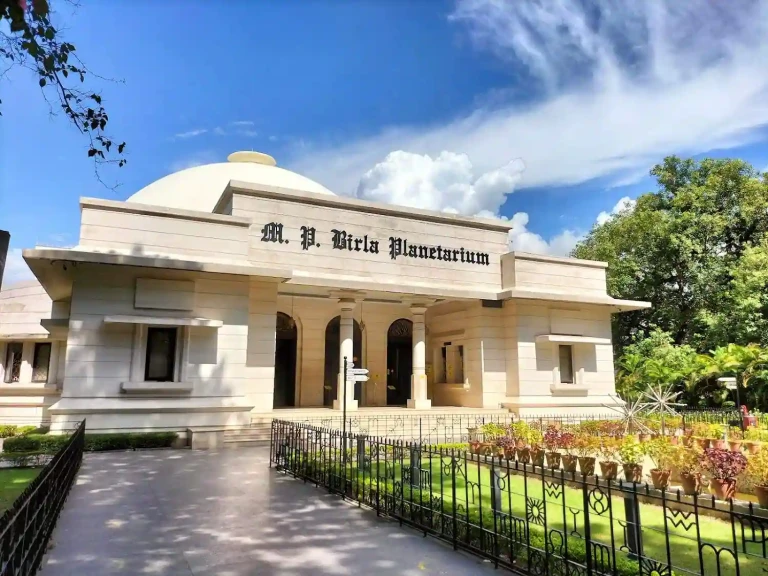 Image source: JD
The M. P. Birla Planetarium is a planetarium in Kolkata that offers shows on astronomy and space exploration. It is a great place to learn about the universe and to experience the wonders of
15. Immerse Yourself in Poetry at Jorasanko Thakur Bari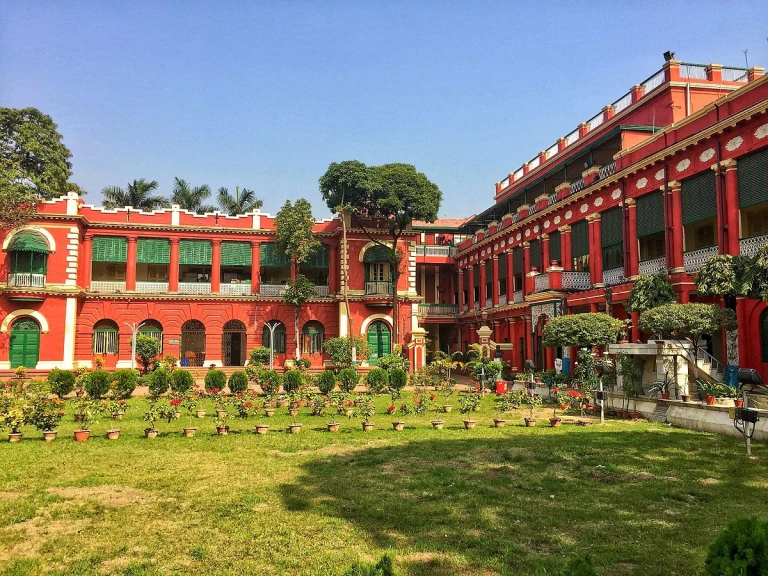 Image source: Wikipedia
Jorasanko Thakur Bari is the ancestral home of the Tagore family, a renowned Bengali family that has produced many famous poets, writers, and artists. It is now a museum that houses a collection of Tagore family memorabilia.
16. Enjoy the Vibrancy of Kolkata at Gariahat Market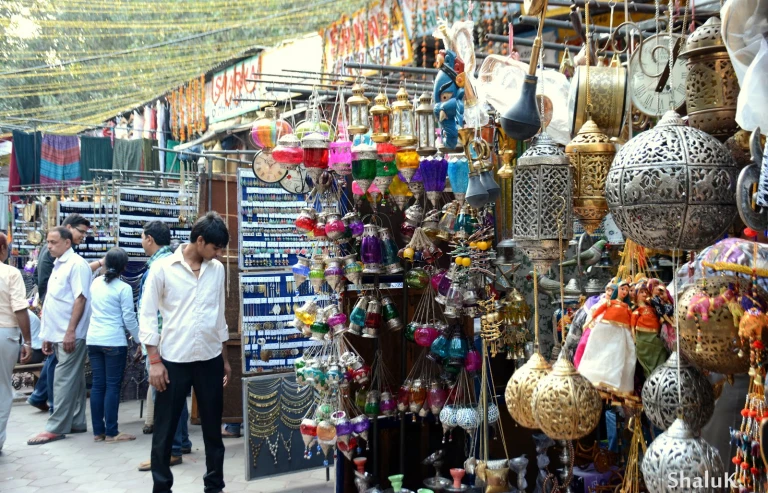 Image source: Zoom car
Gariahat Market is a bustling market in Kolkata that sells a variety of goods, including clothes, accessories, food, and home décor. It is a great place to experience the vibrant culture of Kolkata.
17. Have a Brainstorming Session Over Coffee at Indian Coffee House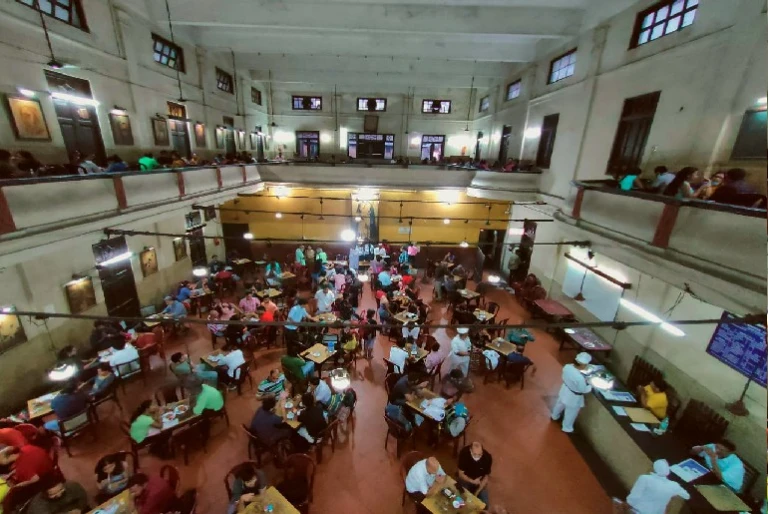 Indian Coffee House is a chain of coffee houses in India that is known for its affordable prices and its intellectual atmosphere. It is a popular spot for students, artists, and writers to meet and discuss their ideas.
It is a city that defies definition, a place where the past and present intertwine seamlessly, creating a unique urban symphony. Kolkata, oh Kolkata, you are a city like no other, forever etched in the hearts of those who have the privilege of experiencing your charms.