Kannur, a picturesque coastal town in the southern state of Kerala, India, is a hidden gem for travelers seeking a unique and enriching experience. Nestled along the pristine Arabian Sea, this vibrant city is renowned for its rich history, natural beauty, and vibrant culture.
In this article, we'll take you on a journey through 20 must-visit places in Kannur that will leave you enchanted and longing for more.
Also read: Top 10 Places to Visit in Kerala in 2023
1. Fort St. Angelo: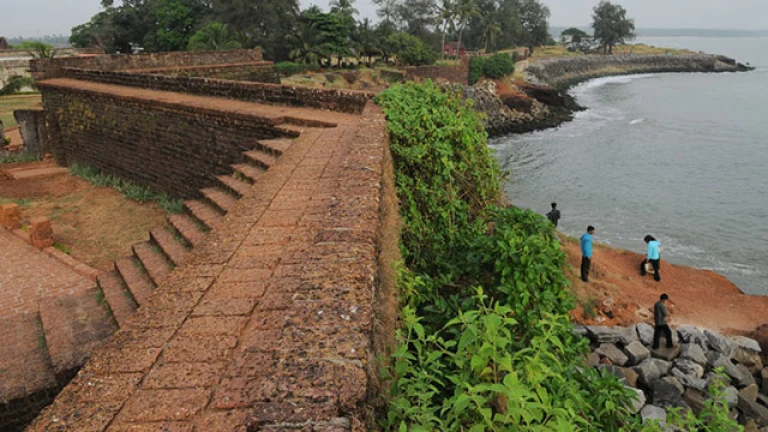 Fort St. Angelo Kannur Img: Kerala Tourism
Fort St. Angelo, also known as Kannur Fort, is a well-preserved historical fort dating back to the 15th century. It was originally built by the Portuguese and later captured by the Dutch and the British. The fort provides a glimpse into Kannur's colonial past and offers breathtaking views of the Arabian Sea. It is a must-visit for history enthusiasts and those who appreciate stunning coastal vistas.
2. Muzhappilangad Beach: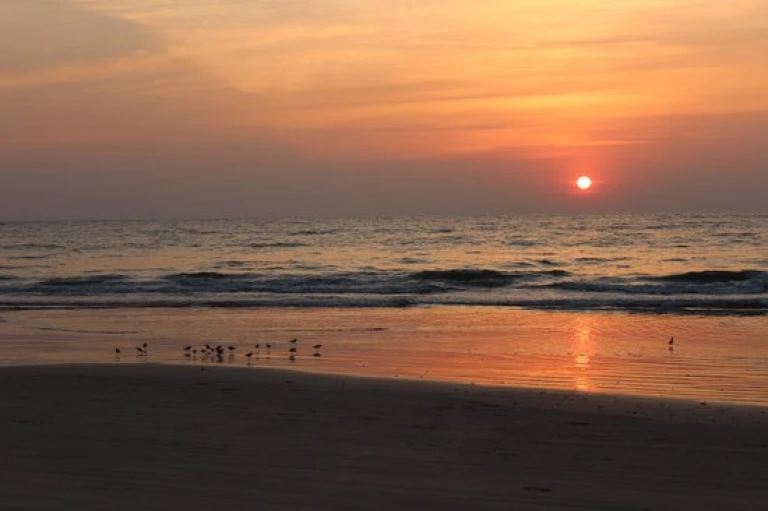 Muzhappilangad Beach Kannur Img: Tripadvisor
Muzhappilangad Beach is Asia's longest drive-in beach, known for its golden sands and serene waters. Visitors can enjoy a unique experience of driving their vehicles along the shoreline. It's an ideal spot for relaxation, picnics, and water sports, and the beach's gentle waves make it safe for swimming.
3. St. Angelo's Fort Light House: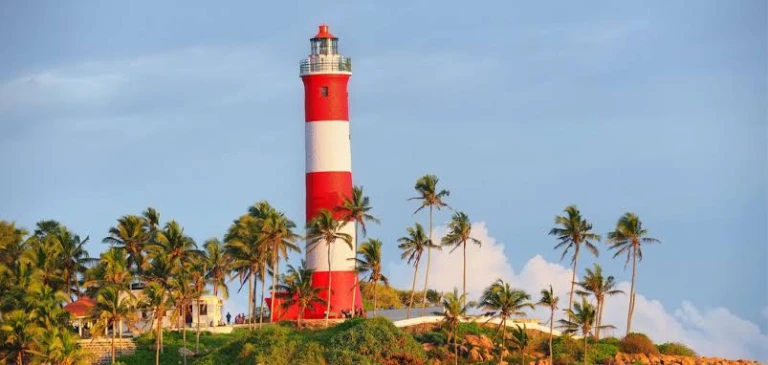 St. Angelo's Fort Light House Kannur Img: Connecting Traveller
This historic lighthouse, located within Fort St. Angelo, provides a mesmerizing panoramic view of the Arabian Sea and the surrounding area. Climbing to the top is a memorable experience, and the lighthouse offers an excellent vantage point for watching the sunset.
4. Payyambalam Beach: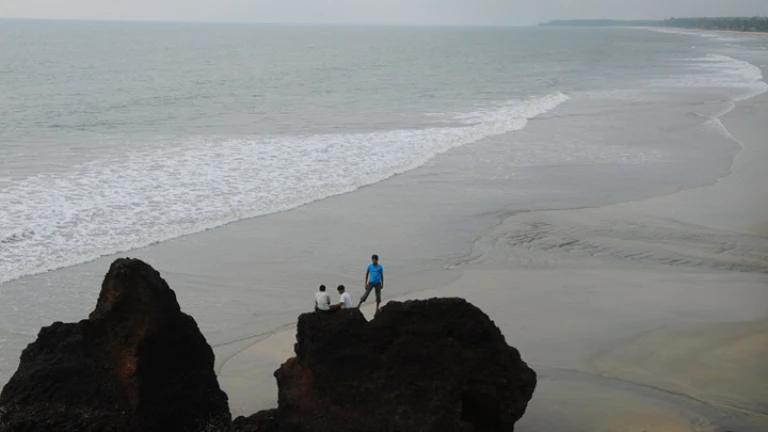 Payyambalam Beach Kannur Img: Kerala Tourism
Payyambalam Beach is a picturesque stretch of coastline with well-maintained gardens and sculptures. It's a peaceful spot for a leisurely stroll or a quiet evening by the sea. The beach's tranquil ambiance makes it a popular destination for families and couples.
5. Parassinikadavu Temple: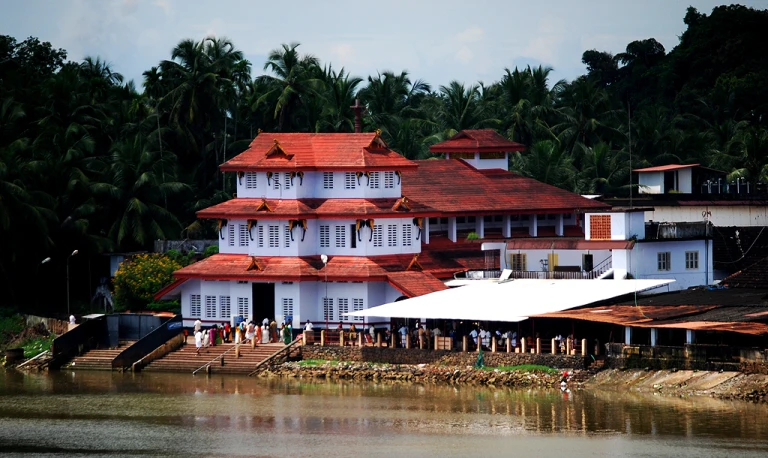 Parassinikadavu Temple Kannur
Parassinikadavu Temple is dedicated to Muthappan, a local deity, and is famous for its Theyyam performances. Theyyam is a traditional ritual art form that combines dance, music, and storytelling. Visitors can witness these vibrant and mystical performances at the temple, providing a unique cultural experience.
6. Arakkal Museum: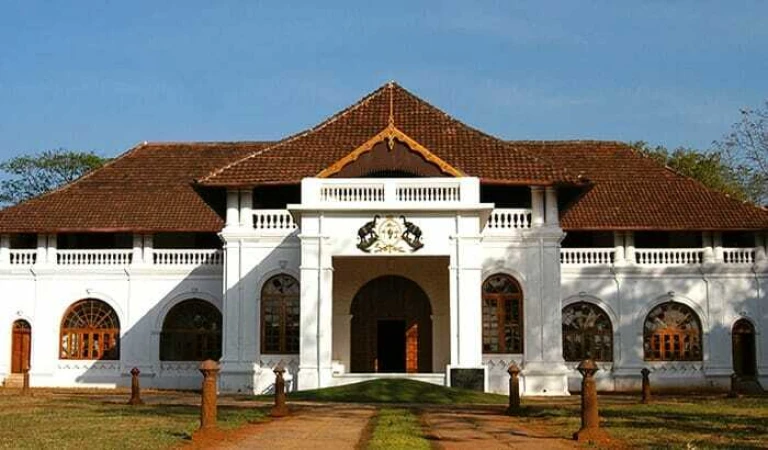 Arakkal Museum Kannur Img: Kerala Tourist Places
The Arakkal Museum is a treasure trove of history, showcasing the heritage of the Arakkal family, the only Muslim royal family in Kerala. The museum houses artifacts, photographs, and exhibits that offer insights into the royal life and history of the region.
7. Kavvayi Backwaters: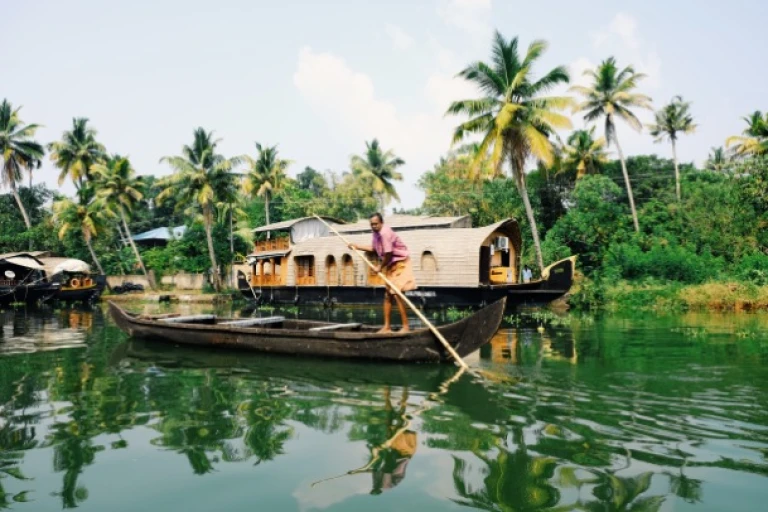 Kavvayi Backwaters Kannur Img: Seasonz India Holidays
The Kavvayi Backwaters offer a serene and immersive experience of Kerala's backwater life. A boat ride through the interconnected canals and islands lets you appreciate the region's lush greenery, traditional villages, and the tranquility of the backwaters.
8. Mridanga Saileswari Temple: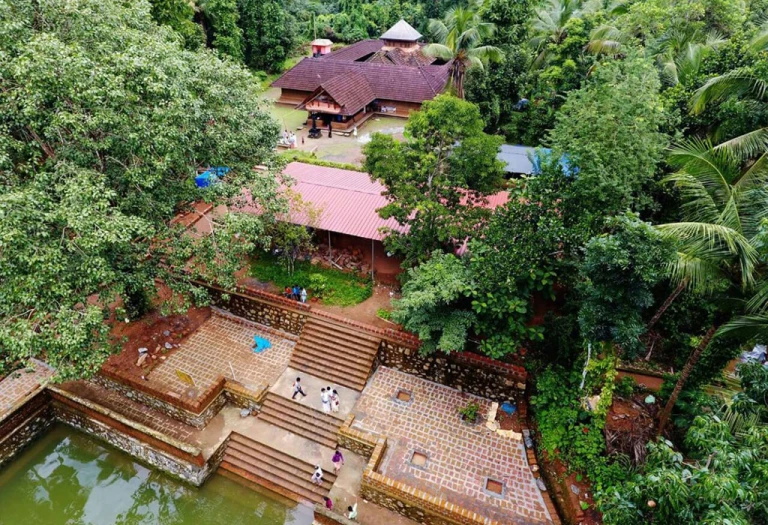 Mridanga Saileswari Temple Kannur Img: mridangasaileswaritemple.org
This temple is dedicated to Goddess Durga and is renowned for its intricate wood carvings and Theyyam performances. The Theyyam rituals at this temple are a vibrant and spiritual experience, with performers in colorful costumes and intricate makeup.
9. Snake Park and Parassinikadavu: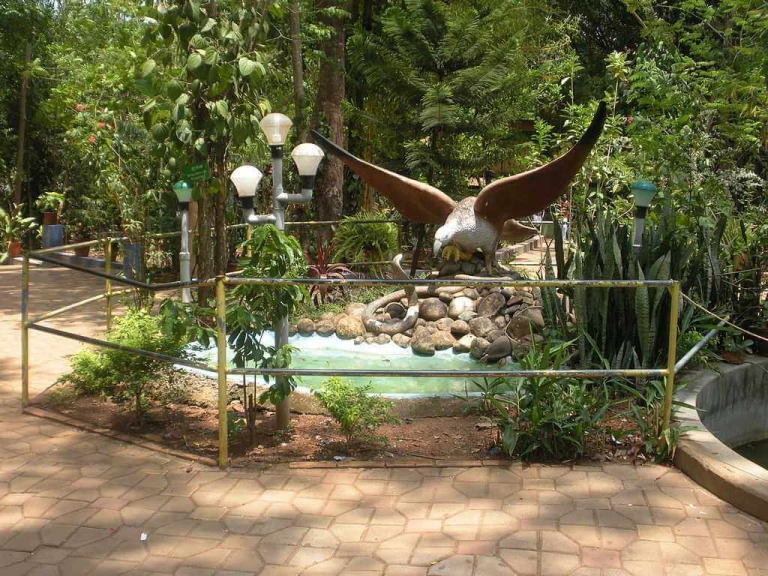 Snake Park and Parassinikadavu Kannur Img: Kannur Taxi Booking
The Snake Park at Parassinikadavu is a unique attraction for those interested in reptiles. It houses various snake species and offers informative exhibits on these creatures. Visitors can learn about snake conservation and witness live snake demonstrations.
10. Paithalmala: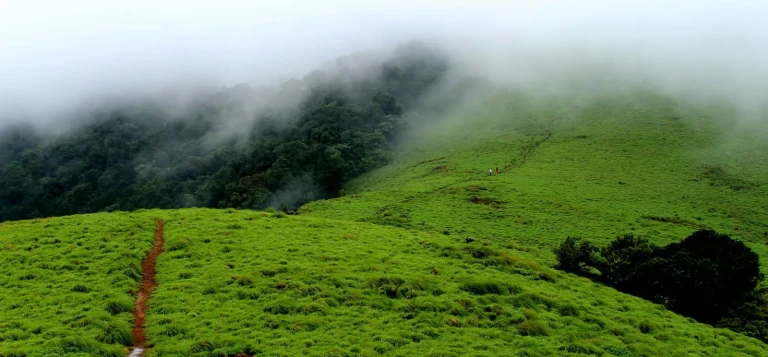 Paithalmala, Kannur Img: Neokerala
Paithalmala is a hiker's paradise, with lush forests and rolling hills. The trek to the hilltop provides breathtaking views of the surrounding landscapes and a serene escape into nature. Trekkers can explore the rich biodiversity of the Western Ghats along the trail.
Also read: 20 Indian Cultural Heritage Gems to Visit in 2023
11. Dharmadam Island: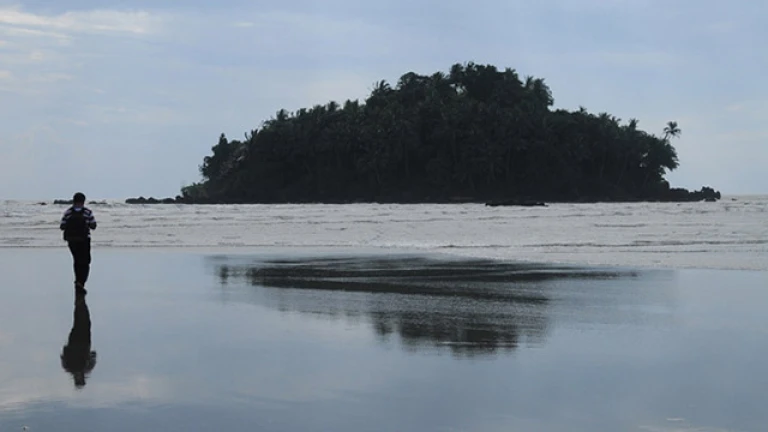 Dharmadam Island Kannur Img: Kerala Tourism
Dharmadam Island is a secluded and peaceful getaway accessible via a narrow land bridge. This pristine island features serene beaches and coconut groves, making it an ideal spot for relaxation and picnics.
12. Ezhimala Beach: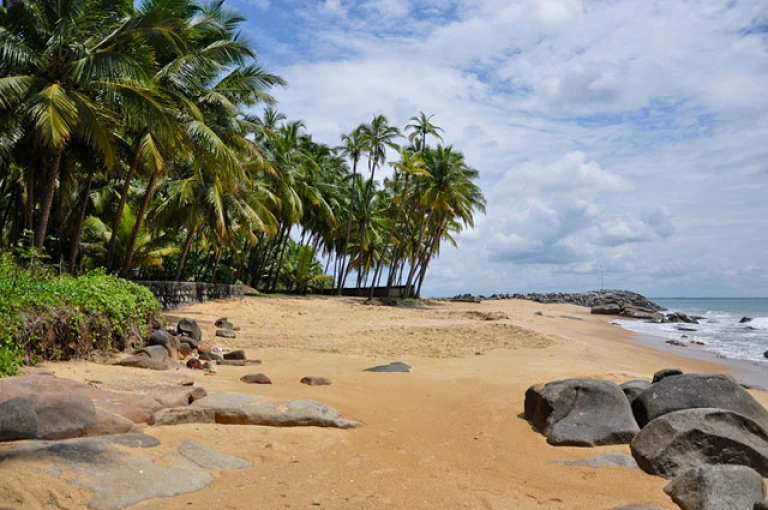 Ezhimala Beach, Kannur Img: how-to-reach-kerala
Ezhimala Beach is known for its clear blue waters and pristine sands. It is also home to the Indian Naval Academy, which adds a unique charm to the area. The beach offers a serene atmosphere for relaxation and beach activities.
13. Kannur Beach:
Kannur Beach Img: Oyo
The main beach in Kannur, known as Payyambalam Beach, is perfect for an evening by the sea. It features a well-maintained promenade, sculptures, and seaside shacks serving local cuisine. The beach is an ideal place to watch the sunset and enjoy the cool ocean breeze.
14. Kannur Lighthouse: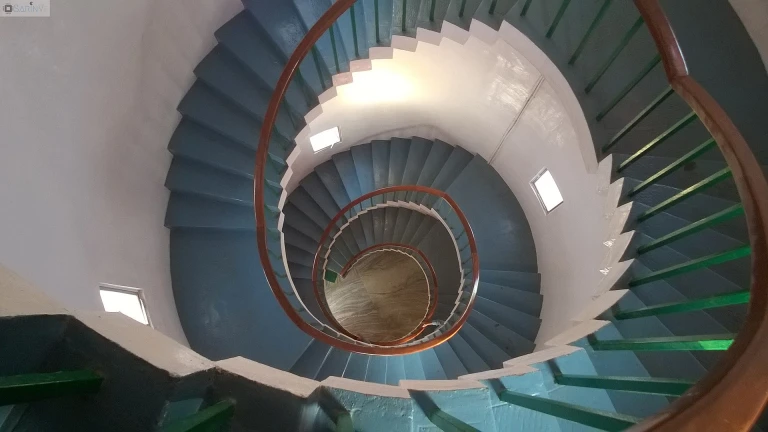 Kannur Lighthouse Kannur
The Kannur Lighthouse, located on the cliff within the Kannur Fort premises, is an architectural marvel. Climbing to the top offers spectacular views of the Arabian Sea, the surrounding coastline, and the city. The lighthouse stands as a symbol of Kannur's maritime heritage.
15. Meenkunnu Beach: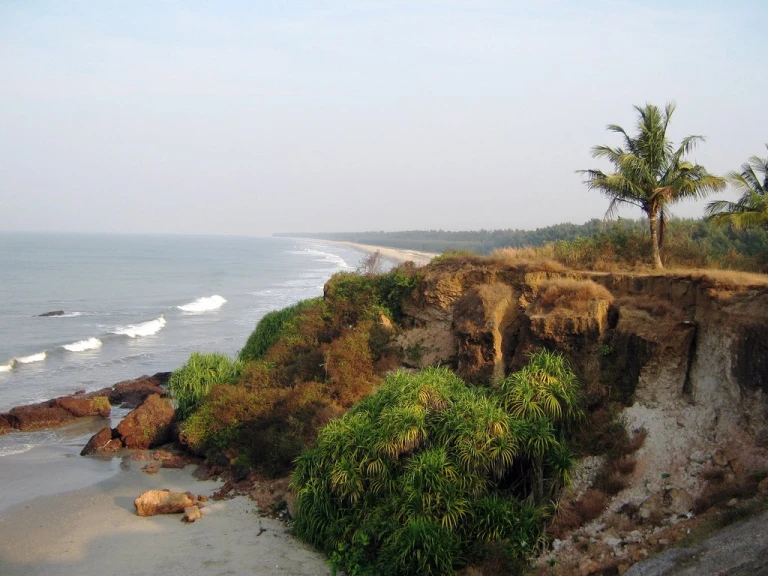 Meenkunnu Beach, Kannur
Meenkunnu Beach is a pristine and less-crowded beach known for its tranquility. It's an ideal place to escape the hustle and bustle, relax in a peaceful environment, and enjoy the natural beauty of the Kerala coast.
16. Tellicherry Fort: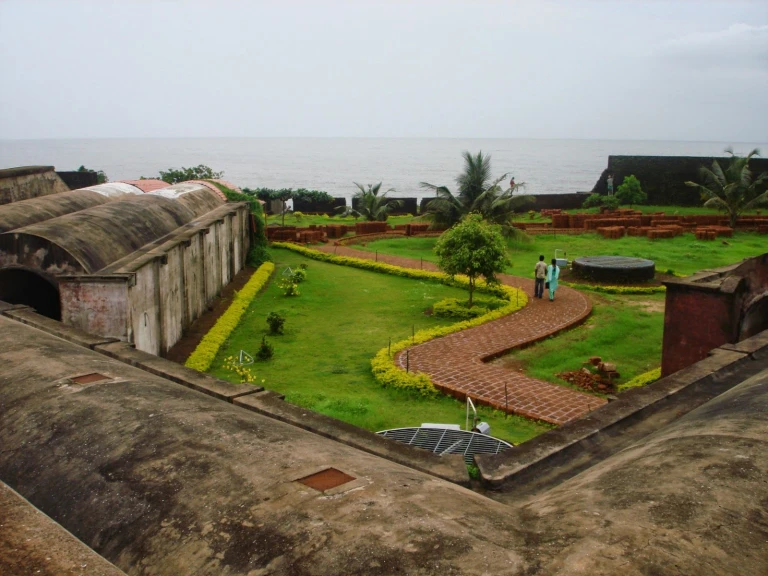 Tellicherry Fort, Kannur Img: Pinterest
The Tellicherry Fort, constructed by the British East India Company, is a historical gem. It reflects the colonial history of Kannur and is an essential stop for history buffs. The fort's well-preserved architecture and informative displays offer a glimpse into the past.
17. Kottiyoor Temple: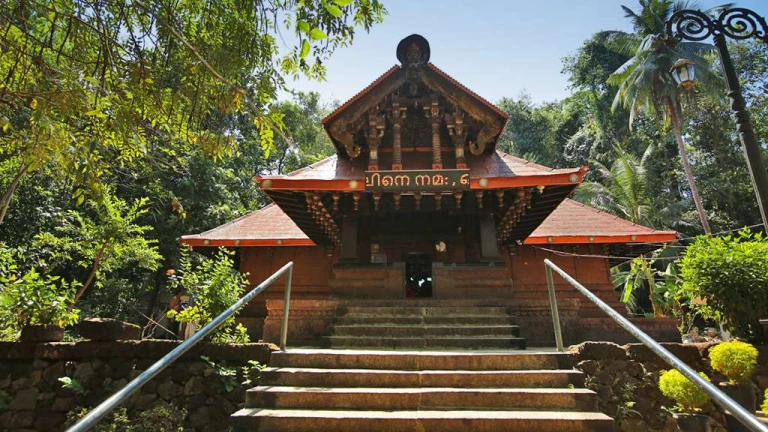 Kottiyoor Temple Kannur Img: Kerala Tourism
Kottiyoor Temple is a sacred pilgrimage site dedicated to Lord Shiva. Nestled in the midst of a lush forest, the temple is known for its annual pilgrimage known as 'Vaisakha Mahotsavam.' The temple's serene surroundings and spiritual significance make it a unique place to visit.
18. Thalassery Pier: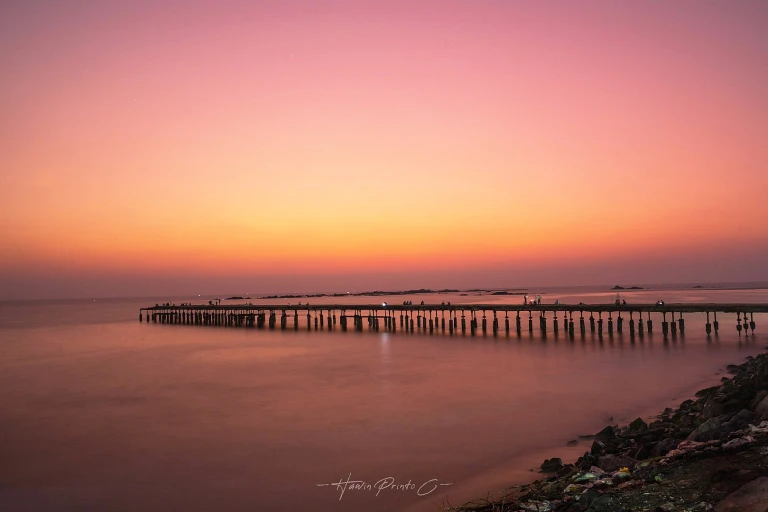 Thalassery Pier Kannur
Thalassery Pier, also known as the Thalassery Muzhappilangad Beach Pier, is a long and picturesque structure that extends into the sea. It's a great spot for a leisurely walk, enjoying sea views, and taking in the refreshing coastal breeze.
19. Mappila Bay: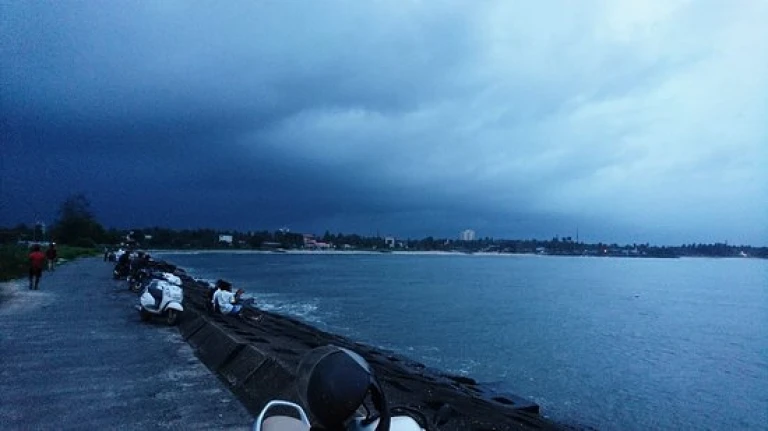 Mappila Bay Kannur Img: Tripadvisor
Mappila Bay is a serene and picturesque bay where you can take boat rides and relax by the water. It offers a chance to appreciate the beauty of the Arabian Sea and savor delicious local seafood at nearby shacks.
20. Mappila Cuisine: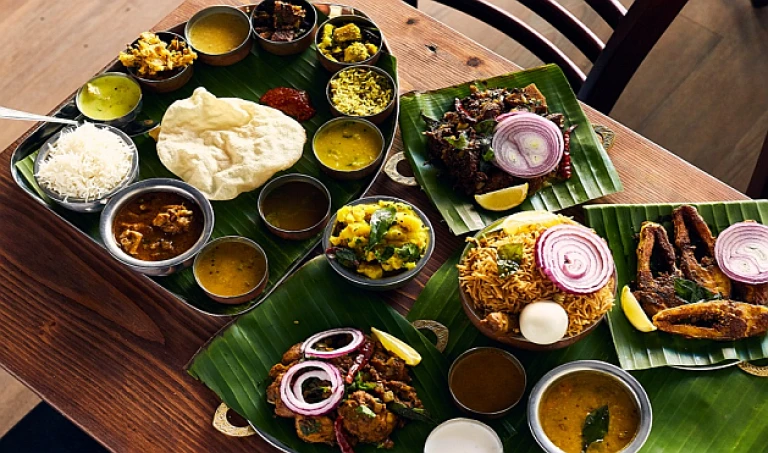 Mappila Cuisine
Mappila cuisine is a highlight of Kannur's culinary scene. It's known for its rich flavors and aromatic spices, combining elements of Kerala, Arab, and Malabar culinary traditions. Don't leave Kannur without sampling local dishes like biryani, pathiri, and a variety of seafood preparations that reflect the region's diverse and delectable food culture.
Read more: Cruising Through Kerala's Backwaters: A Traveler's Dream
These 20 must-visit places in Kannur, Kerala, offer a diverse range of experiences, from historical exploration to natural beauty, cultural immersion, and culinary delights, ensuring an unforgettable journey for every traveler.