Nestled in the southern part of India, Kabini is a mesmerizing destination that offers a blend of lush forests, serene backwaters, and captivating wildlife. If you're seeking a memorable adventure that immerses you in nature's splendor, then a trip to Kabini should be high on your travel list. In this comprehensive guide, we'll take you through all the essential tips and tricks for planning an unforgettable Kabini experience.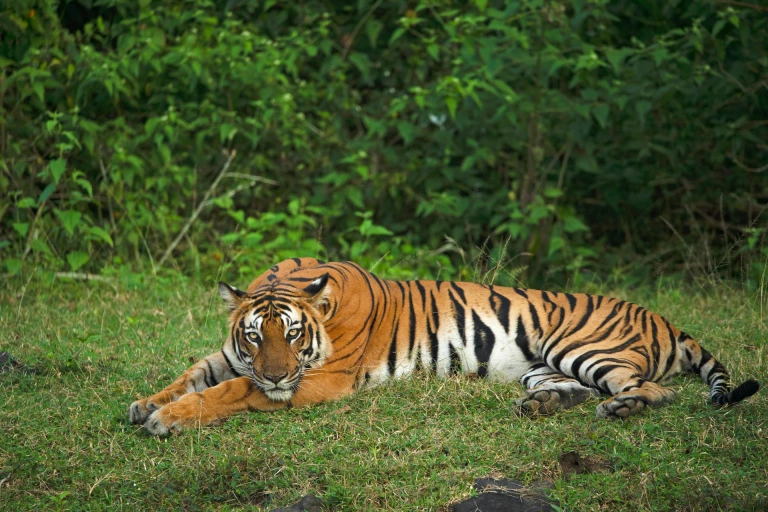 About Kabini
Kabini, often referred to as Kabini Wildlife Sanctuary is a paradise for nature enthusiasts and wildlife lovers. Located in the state of Karnataka, it's part of the Nilgiri Biosphere Reserve, making it a crucial conservation area for a wide range of flora and fauna. The Kabini River, meandering through the landscape, adds to the area's charm. Here's a brief overview of what makes Kabini special:
Diverse Wildlife: Kabini is renowned for its rich wildlife diversity, including majestic Bengal tigers, elusive leopards, Indian elephants, wild dogs, and an array of bird species. The abundance of wildlife provides exceptional opportunities for wildlife enthusiasts and photographers.

Scenic Landscapes: The sanctuary boasts a picturesque landscape with dense forests, grassy meadows, and the serene Kabini River. The setting is ideal for nature walks, wildlife safaris, and boat rides.

Accommodation Choices: Kabini offers a range of accommodation options, from luxury resorts to eco-friendly lodges, ensuring a comfortable stay that suits your preferences.
Now that you have a glimpse of what Kabini has to offer, let's delve into the tips and tricks for planning your trip.
How to Reach Kabini
Kabini's remote and pristine location adds to its allure, but reaching this natural paradise requires careful planning. Here's a detailed guide on how to get to Kabini:
By Air:
The nearest major airport to Kabini is Kempegowda International Airport (BLR) in Bangalore, Karnataka. From the airport, you have a few options:
Drive: Kabini is approximately a 5 to 6-hour drive from Bangalore. You can rent a car or hire a taxi for a scenic road trip.

Public Transportation: There are no direct buses or trains from the airport to Kabini. You'll first need to reach Mysuru or Hunsur by bus or train and then proceed to Kabini from there.
By Train:
The nearest railway station to Kabini is Mysuru Junction (MYS), which is well-connected to major cities in India. Once you arrive at Mysuru Junction, you can choose from the following options:
Private Transfer: Many resorts in Kabini offer pick-up services from Mysuru Junction. Check with your accommodation for availability and charges.

Taxi: You can easily hire a taxi or cab from Mysuru Junction to Kabini, which is approximately 80 to 90 kilometers away.
By Road:
If you prefer a scenic drive or wish to explore Karnataka's beautiful countryside, you can opt for a road trip to Kabini. Here are some routes you can consider:
From Bangalore: Kabini is roughly 200 kilometers away from Bangalore. Take the NH275 from Bangalore to Mysuru and then follow the NH766 towards Kabini. The journey takes approximately 5 to 6 hours, depending on traffic and road conditions.

From Mysuru: Kabini is about 80 to 90 kilometers away from Mysuru. Drive south on NH766 towards Nanjangud and Gundlupet until you reach Kabini.
Please note that the roads leading to Kabini can be narrow and winding, so it's advisable to plan your journey during daylight hours and exercise caution while driving.
Resort Transfers:
Many resorts in Kabini offer transportation services to and from nearby transportation hubs like Mysuru Junction or the Bangalore airport. Check with your chosen accommodation to inquire about transfer options and availability.
Local Transportation:
Once you arrive in Kabini, most resorts offer transportation for safari and boat ride excursions within the sanctuary. Additionally, auto-rickshaws and taxis are available for local travel.
Types and Modes of Safaris
One of the primary reasons travelers flock to Kabini is to witness its incredible wildlife. To make the most of your experience, you should explore the various types and modes of safaris available: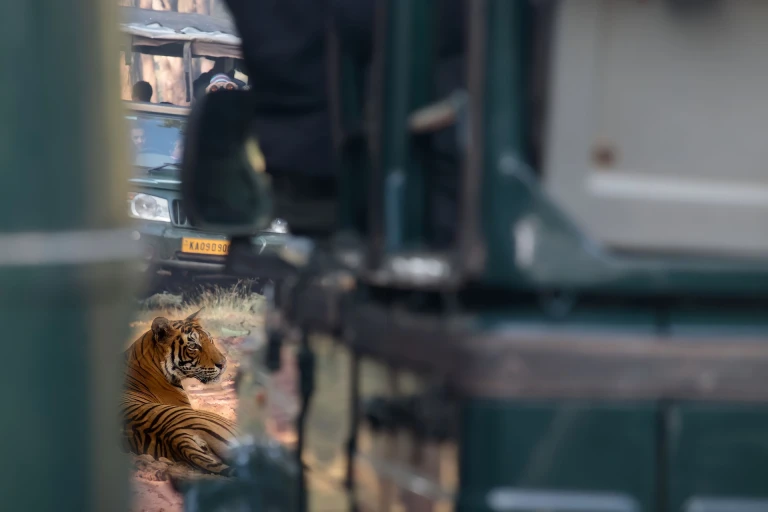 1. Jeep Safari:
Description: Jeep safaris are the most popular and versatile way to explore Kabini. They allow you to get up close to wildlife while maintaining a safe distance. Experienced guides accompany you, enhancing your chances of spotting elusive creatures.

Tip: Book your jeep safari in advance, especially during peak seasons, to secure your spot.
2. Boat Safari:
Description: Kabini River offers a unique opportunity for boat safaris. These serene rides allow you to witness wildlife that congregates near the riverbanks, including elephants, crocodiles, and an abundance of birdlife.

Tip: Morning boat safaris often provide the best wildlife sightings, as animals come to the river to quench their thirst.
3. Coracle Ride:
Description: Coracles are traditional Indian circular boats that offer a more intimate and rustic experience on the river. While they may not get as close to wildlife as larger boats, they provide a unique perspective.

Tip: Coracle rides are best for those seeking a tranquil and authentic experience of the river.
4. Kabini Backwater Safari:
Description: This mode of safari explores the backwaters of Kabini. It's a tranquil and serene experience, allowing you to spot various bird species and enjoy the natural beauty of the region.

Tip: Don't forget your binoculars and camera to capture the mesmerizing birdlife in the backwaters.
Costing and Timings
The safaris conducted by the forest department will cost you INR 500 per person. It's INR 1700 per person for foreign nationals. Jeep and bus safaris are conducted twice a day: From 5:30 AM to 10 AM, and 3 PM to 7 PM for jeep safaris; from 6 AM to 9 AM, and 3 PM to 5 PM for bus safaris.
Safari Restrictions
While safaris in Kabini offer incredible wildlife experiences, it's crucial to follow certain rules and guidelines to ensure the safety of both visitors and animals:
1. No Smoking and Noise Pollution: Avoid smoking and making loud noises during safaris, as they can disturb wildlife and hinder your chances of spotting animals.
2. Stay in Vehicles: Unless your guide permits, do not leave the safari vehicle. Approaching or feeding animals can be dangerous and detrimental to their well-being.
3. Maintain Silence: Communicate with your guide using hand signals and keep conversation to a minimum. Silence enhances your chances of observing wildlife behavior.
4. Follow Timings: Stick to the safari timings provided by the park authorities. Entry and exit times are crucial for safety and the overall management of the park.
Best Time to Visit Kabini
Kabini's climate and wildlife activity vary throughout the year, so choosing the right time for your visit is crucial for a memorable experience:
1. Winter (November to February):
Winter in Kabini is pleasant, with cool mornings and evenings. Wildlife sightings are excellent during this season, as animals gather near water sources.

Tip: Layer up for the early morning safaris, as it can be chilly.
2. Summer (March to June):
Summers in Kabini are warm and dry. While the heat can be intense, it's an excellent time to spot wildlife near waterholes and the river.

Tip: Carry sunscreen, a wide-brimmed hat, and stay hydrated.
3. Monsoon (July to September):
Description: Monsoons bring heavy rainfall to Kabini, and the park is often closed during this season due to flooding.

Tip: Avoid planning your trip during the monsoon season, as park closures can be disappointing.
4. Post-Monsoon (October to November):
After the monsoon season, Kabini transforms into a lush green paradise. The landscape is refreshed, and animals are active.

Tip: October is an ideal time for a visit as the weather is pleasant, and wildlife sightings are still good.
Accommodation and Booking Tips
1. Book Accommodation in Advance: Kabini is a popular destination, and accommodations can fill up quickly, especially during peak seasons. Book your stay well in advance to secure your preferred choice.
2. Choose Accommodation Wisely: Consider your budget and preferences when selecting accommodations. Kabini offers luxury resorts, eco-lodges, and budget-friendly options.
3. Stay Connected with Nature: Opt for eco-friendly lodges that offer an immersive experience in the heart of nature.
There are several wildlife hotels and resorts in Kabini. They range from affordable to opulent.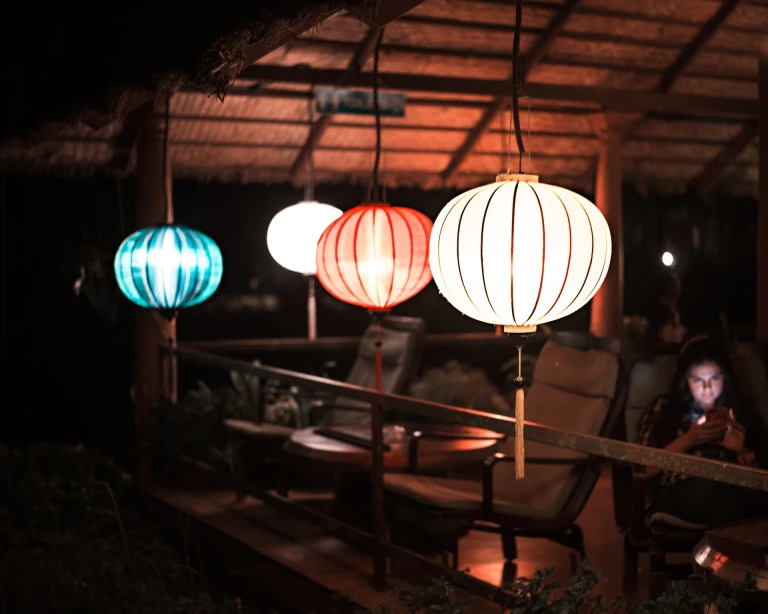 Packing Tips
1. Light Clothing: Pack light, breathable clothing, and comfortable walking shoes for safaris.
2. Camera and Binoculars: Don't forget your camera with a good zoom lens and binoculars for wildlife spotting.
3. Insect Repellent: Mosquitoes can be bothersome, so carry insect repellent.
4edications and First Aid: Have essential medications and a basic first-aid kit with you.
Interacting with Locals
Kabini is not just about wildlife; it's also about connecting with the local communities. Here are some tips for meaningful interactions:
Respect Local Customs: Be respectful of local customs and traditions. Greeting people with a smile and learning a few local words can go a long way in building positive connections.

Support Local Businesses: Buy souvenirs and handicrafts from local artisans to contribute to the local economy.
Bonus Tip: It takes just one hour to travel the 35 kilometres to Nagarhole from Kabini. Given that Kabini is a part of the Nagarhole Tiger Reserve, visiting the national park makes sense for a holistic experience!

A trip to Kabini promises a memorable experience that combines wildlife encounters, natural beauty, and a taste of local culture. By following these tips and tricks, you'll be well-prepared to make the most of your visit to this enchanting destination. From choosing the right safari to respecting wildlife and local communities, Kabini offers an adventure that is not only thrilling but also responsible and sustainable. So, pack your bags and get ready to immerse yourself in the wilderness of Kabini for a journey you'll cherish for a lifetime.
Read more on nature-driven trips in Karnataka!