Tokyo is renowned for many wonderful things, but its genuine distinctiveness derives from the fusion of traditional Japanese practices with cutting-edge technology, both of which can be observed throughout the city.
One of the most remarkable things about Tokyo is the persistence of the locals in upholding their traditional values in the face of modernity. It is one of the most beautiful towns in the world because of its stunning Shinto temples, neon lights, cherry blossoms, and lively marketplaces.
Some of the must-visit places in Tokyo are as follows:
Sensoji Temple

Sensoji Temple in Asakusa is a popular tourist destination. Nakamise Dori, a souvenir-shopping street immediately outside the world-famous Kaminarimon Gate, leads to a number of noteworthy religious sites. The majestic Hozomon Gate and the main hall of Sensoji Temple, devoted to the Bodhisattva Kannon, are among these landmarks. Visitors may also visit the magnificent Japanese garden within the temple grounds, which provides a tranquil getaway from Asakusa's hectic streets.
Meiji Jingu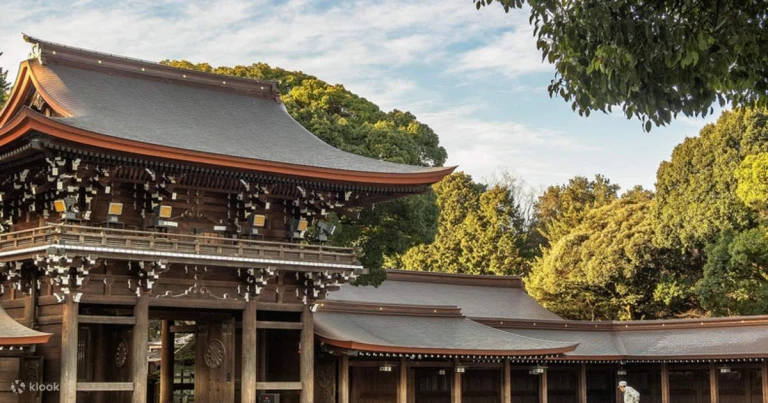 Meiji Jingu (Shinto Shrine) is located in a tranquil woodland just a short walk from JR Harajuku Station. The temple was established to honor Emperor Meiji and Empress Shoken's qualities. The shrine will celebrate its 100th anniversary in 2020. Meiji Jingu is both a famous tourist destination and an important cultural monument in Tokyo. It provides visitors with a calm respite from the bustling metropolis, enabling them to immerse themselves in the shrine's rich history and spiritual aura.
Hamarikyu Gardens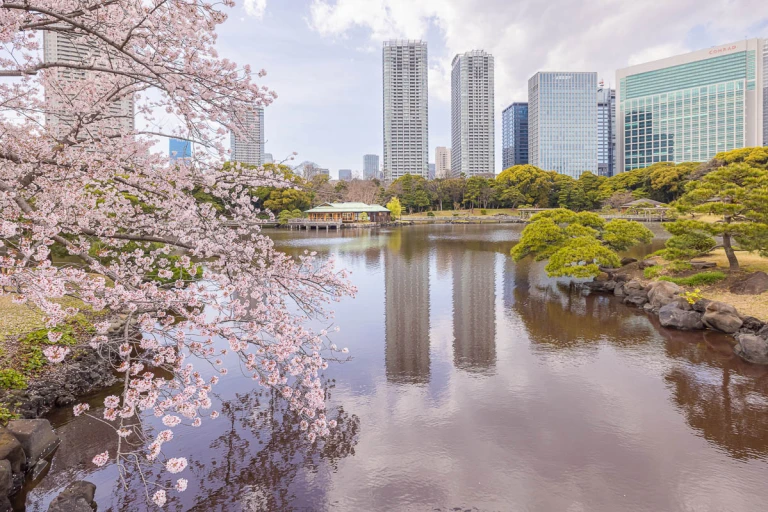 Hamarikyu Gardens is a wonderful spot to unwind and contemplate the history of Tokyo when it was still known as Edo. The site was utilized for a variety of activities by numerous feudal lords, ranging from recitals and rice cultivation to military training and falconry. During the Edo era, the gardens were frequently used for duck hunting by the shogun. Visitors may now enjoy the gardens' stunning views, and traditional tea rituals, and tour the ancient teahouse.
Edo-Tokyo Open Air Architectural Museum
Spend a day away from the hustle and bustle of the city streets touring a museum of relocated historical structures. Set in a lovely park on Tokyo's western outskirts. The museum provides a one-of-a-kind chance to immerse oneself in Japan's rich cultural history. Visitors may explore painstakingly reconstructed traditional residences, shrines, and even a samurai palace, learning about the daily life of previous generations. The park's calm settings give a peaceful respite from the city's turmoil, allowing visitors to appreciate the architectural beauty and historical value of these relocated landmarks.
Also read : Travel Guide to Japan from India 2023
Tokyo Dome City: The world's first centerless Ferris wheel is here!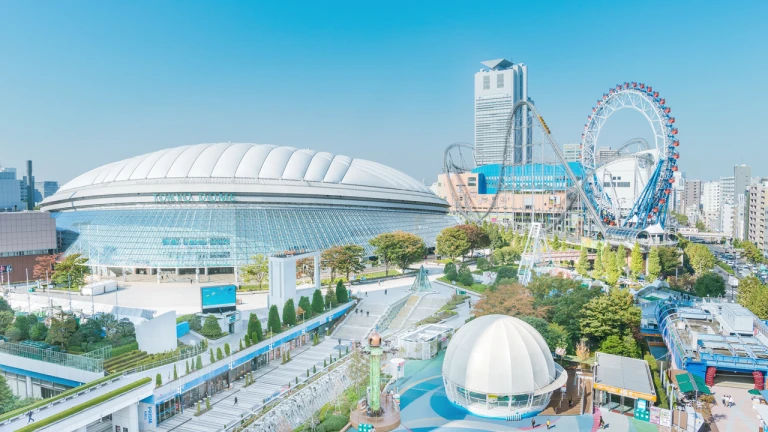 On-site, Tokyo Dome City offers a fully equipped amusement park. The park's attractions include an exciting Thunder Dolphin snaking through several buildings and a big Ferris wheel. Visitors of all ages are welcome to participate in the fun.
This is a free-to-enter amusement park in the city center
Admission to the park is free.

You can decide how to enjoy the park after entering it and buy only the tickets for your favorite attractions, even for a short visit. Or, you can enjoy the whole park all day with a one-day pass.

There are a variety of attractions, such as roller coasters with a maximum speed of 130 km/hr and a Ferris wheel that overlooks Tokyo skylines.
Ninja Trick House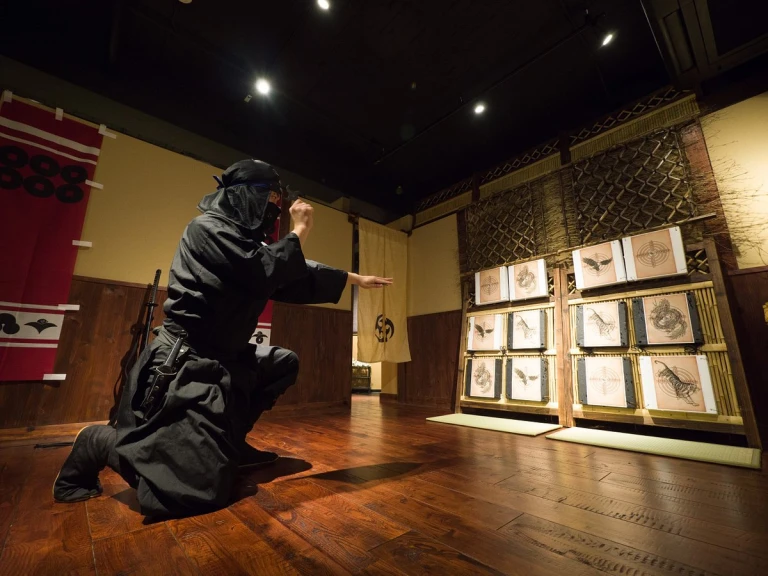 A trip to Shinjuku's Ninja Trick House includes learning how to throw ninja stars, master sword stunts, and conduct undercover espionage. The Ninja Trick House is tucked away on the fourth floor of a small building along a back alley in the bustling Kabukicho neighborhood, only a short trip from the well-liked, hit robot-themed restaurant. Although difficult to locate, it is worthwhile.
Maxell Aqua Park Shinagawa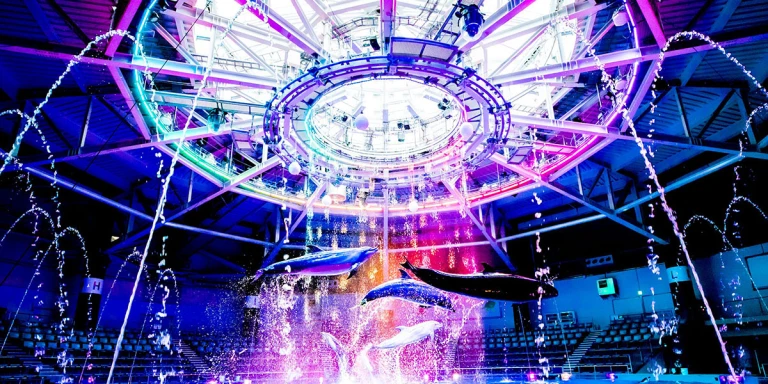 The distance between Shinagawa Station and Maxell Aqua Park Shinagawa is around two minutes on foot. Here, the aquatic environment is uniquely ornamented with synchronized light and music shows, as well as a sizable tank of jellyfish known as "Jellyfish Ramble."
There is a section with many rides, including a merry-go-round with aquatic creatures. Additionally, in the "Coral Cafe Bar," you may unwind in the vibrant setting of a coral reef.
Sunshine Aquarium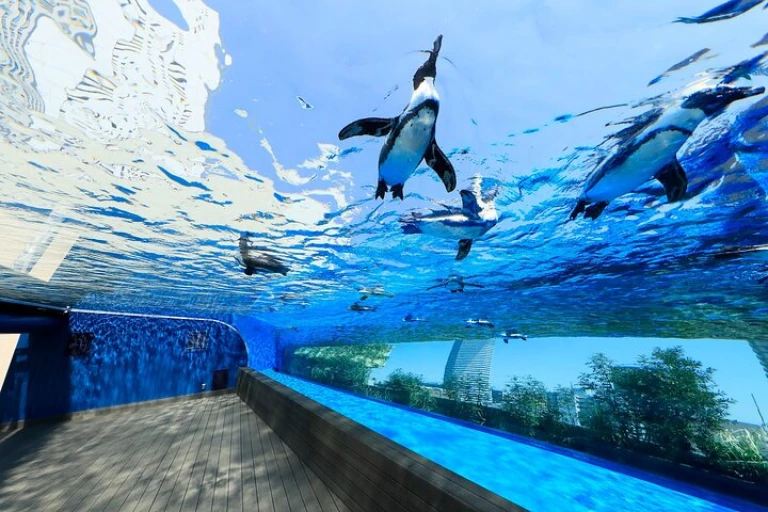 Sunshine Aquarium, a fun-filled attraction with a "open-air oasis" motif, is situated in the Sunshine City office and shopping complex in Ikebukuro. It holds 23,000 critters from 550 different species in about 70 tanks. The Sunshine Lagoon, a 240-ton tank, the Kurage Kukan jellyfish region, and the Sunshine Aqua Ring, where visitors may see sea lions and penguins, are among the attractions.
Iguanas and other non-marine creatures are also displayed in the aquarium. Along with participating in animal feeding and training programs, visitors may also enjoy the café and gift store.
The aquarium offers a distinctive and fun experience because of its resort-like atmosphere and outdoor motif.
Note: Exhibits are subject to change.
Ueno Zoological Gardens
First zoo in Japan, Ueno Zoo, is renowned for its gigantic pandas and successful breeding programs. It has 3000 animals from 300 different kinds and is divided into an east and west park that are joined by a bridge. While the west park is home to African creatures like rhinos, hippos, and giraffes, the east park is home to Asian elephants, bears, gorillas, and tigers. The Small Mammal House, the Reptile and Amphibian House, and a bridge that connects the zoo to Ueno Park are located there. A bridge connects Ueno Park with the zoo.
Sumo Wrestling
Ryogoku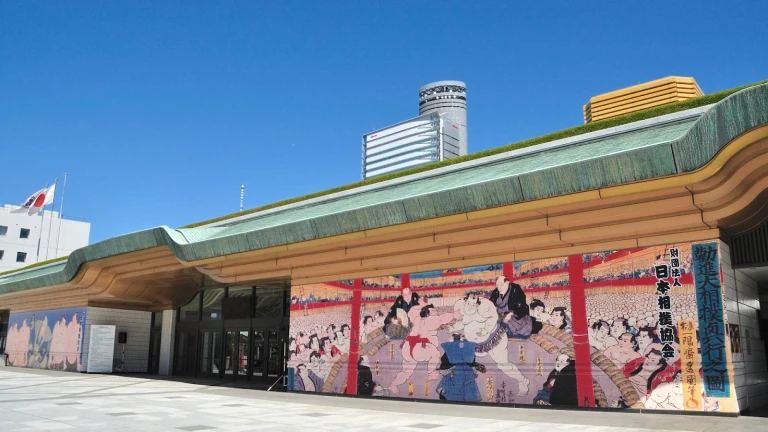 Ryogoku, which is located close to the Sumida River, is home to small businesses where traditional crafts are made as well as sumo stables, which serve as the massive wrestlers' training grounds. The Ryogoku Kokugikan arena, the home of Japan's national sport, is near to the station.
When visiting during one of the three yearly tournaments conducted here, you may see firsthand the overwhelming strength of the enormous rikishi, complete with flapping flags and pounding drums. In one of Ryogoku's numerous museums, you may experience and learn about this time of profound cultural change. Ryogoku is infused with the spirit of the Edo era (1603–1868).
Ticket prices
The cost of your tickets is based on how near you are to the action. A typical seat costs about 4,000 yen per person at the arena. Box seats are much closer, but a party of four is necessary. Starting at about 40,000 yen, a four-person box seat is reasonably priced.
How to watch Sumo wrestling
On tournament days, matches begin early in the morning, but the entrance of the best wrestlers—along with the ceremony—begins at 16:00 and lasts until 18:00. Spend the day exploring the arena, going to the museum, and hanging around outside in the early afternoon to see the enormous wrestlers arrive.
How to Get Around in Tokyo
Tourist buses in Tokyo
Using tourist buses like Hato Bus, SKY BUS, and hop-on-hop-off buses, you may take in a number of things. You may take in the scenery while listening to informed tour guides as you ride the roof of a double-decker bus.
Note: Some tours offer foreign language support via electronic audio devices.
IC Cards
These may be recharged and are pre-paid. The ease of Suica and PASMO cards is appreciated by anyone who travels by train or bus in Tokyo. Visitors may use limited-time copies of each card that are only good for 28 days. These IC cards may also be recharged close to the station gates, and they can be used in select stores and cafés.
Toei Bus One-Day Pass
You can really get a sense of Tokyo and its people if you thread your way through the streets on a bus.
Train passes, especially for tourists
Various passes enable visitors to travel around Tokyo at discounted rates. Use the city's outstanding transit system like a pro.
Train passes
Tokyo travel is more economical thanks to discounted tourist rail passes. One day is the validity period for the Tokyo Free Kippu, Toei One-Day Pass, and Tokyo Metro 24-Hour Ticket. Access to various transit services is provided by each.
Note that you may need to show your passport in order to access the services.
Also read : 18 Must-Eat Street Food at Japanese Matsuris
Tokyo, the dynamic and bustling capital of Japan, is one of the most well-liked travel destinations. Tokyo is full of hospitable residents, traditional traditions, stunning art, futuristic architecture, and incredibly delicious food, displaying a wonderful fusion of current and old eras.
Japan's captivating capital city never sleeps; it is constantly active and working for a better future. Tokyo is a cosmopolitan city with a vibrant nightlife, fantasy castles, a modern attitude, and wonderful attractions.