India, with its vast and diverse landscapes, is a country best experienced by train. The Indian Railways network is one of the largest in the world, covering over 67,000 miles of track and connecting some of the most fascinating destinations in the subcontinent.
Here's your comprehensive guide to exploring the beauty and culture of India by train.
1. Choosing the Right Route
Before embarking on your train journey in India, it's essential to plan your route. India's extensive rail network offers numerous options, from luxurious scenic routes to efficient connections between major cities. Some of the most popular routes include:
a. Palace on Wheels: Rajasthan Royal Journey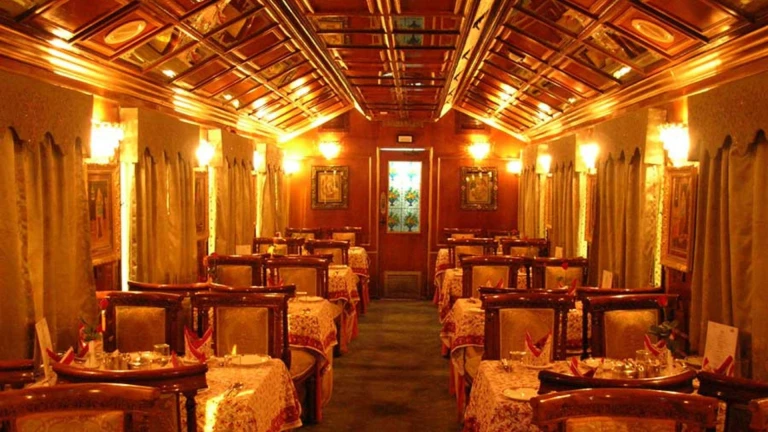 Image source: Shikhar Travels
Start from Delhi and explore the royal state of Rajasthan.

Visit Jaipur, Udaipur, Jodhpur, and other iconic cities.

Experience opulent luxury on this heritage train.
b. Darjeeling Himalayan Railway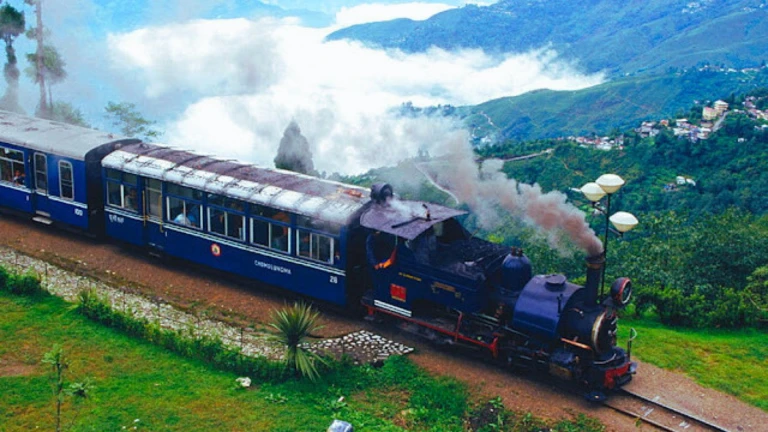 Image source: Shoestring Travel
A UNESCO World Heritage route in the Himalayas.

Start from New Jalpaiguri and head to Darjeeling.

Witness stunning tea plantations and mountain scenery.
c. Kolkata to Varanasi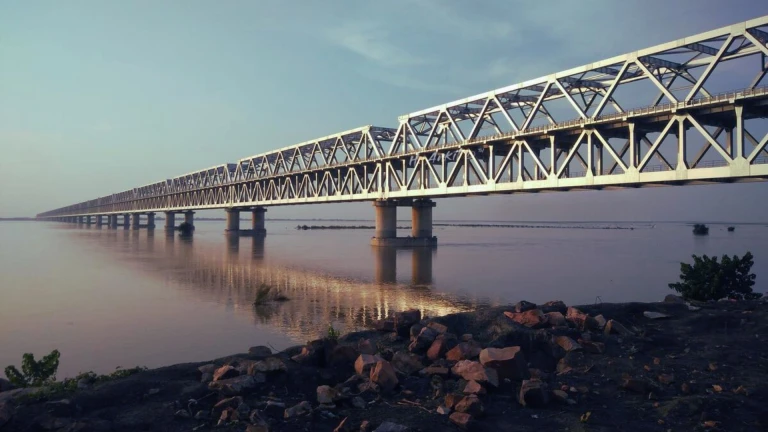 Image source: Sodha Travels
A journey along the Ganges River.

Explore cultural and spiritual sites.

Experience the vibrant life of two iconic Indian cities.
2. Booking Your Tickets

Booking your train tickets in India can be a bit overwhelming due to the vast network and heavy demand. Here are some tips to make the process smoother:
a. Online Booking
Use the Indian Railways official website or mobile apps for ticket booking.

Plan your journey well in advance, especially during peak travel seasons.

Consider booking AC classes for added comfort.
b. Train Reservations
Reserve your tickets for popular routes as soon as the booking window opens.

Opt for the Tatkal scheme for last-minute bookings.
3. Traveling in Comfort
Indian trains offer a variety of travel classes, from luxurious to budget-friendly. Here are the main classes to choose from:
a. First-Class (1 A)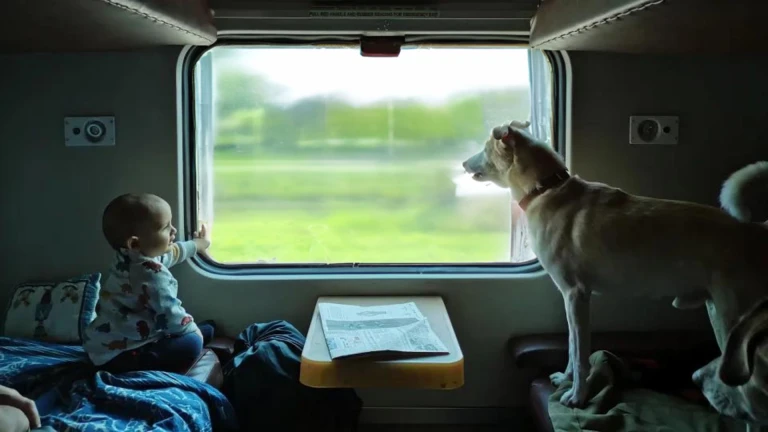 Private cabins with locking doors

4 or 2 berths per compartment

No side upper or side lower berths

Complimentary pillows, sheets, and blankets

Ideal for a comfortable and private journey.
b. 2-tier AC (2A)
Air-conditioned cabins with two berths.

Complimentary pillows, sheets, and blankets

2-tier AC is less featured than first AC coaches, but more comfortable and better service than 3A class. It lacks a lockable door on the cabin but has a curtain instead.
c. Sleeper Class (SL)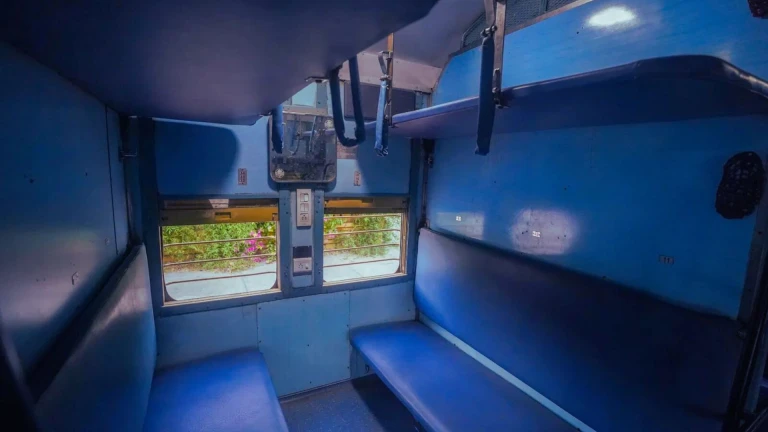 Image source: Away with the steiners
Non-AC cabins with six berths.

A budget-friendly option for long journeys.

If comfort is more of a concern, then travel in 3AC is a better option. For those who require space and/or privacy, 2AC or 1AC is recommended.

Other travel classes on the Indian Railways include:
2S, 3E, CC.
d. General Class (Unreserved / UR)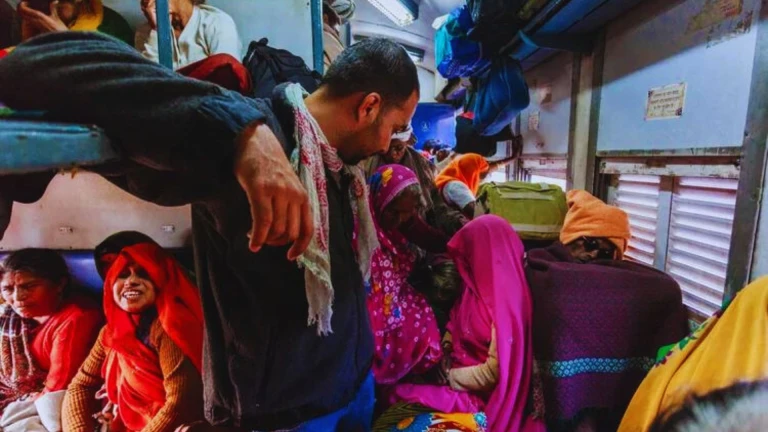 Image source: trip savvy
4. What to Pack
Make sure to pack wisely for your Indian rail journey:
a. Comfortable Clothing
Lightweight, breathable clothing suitable for the season.

Layers are advisable for varying weather conditions.
b. Essentials
Bring travel-sized toiletries, a water bottle, and a travel pillow.

Don't forget your passport, visa, and printed e-tickets.
c. Snacks and Entertainment
Pack snacks, a good book, or a mobile device for entertainment and a power bank.

Many Indian trains also offer onboard catering.
5. Experiencing Indian Rail Cuisine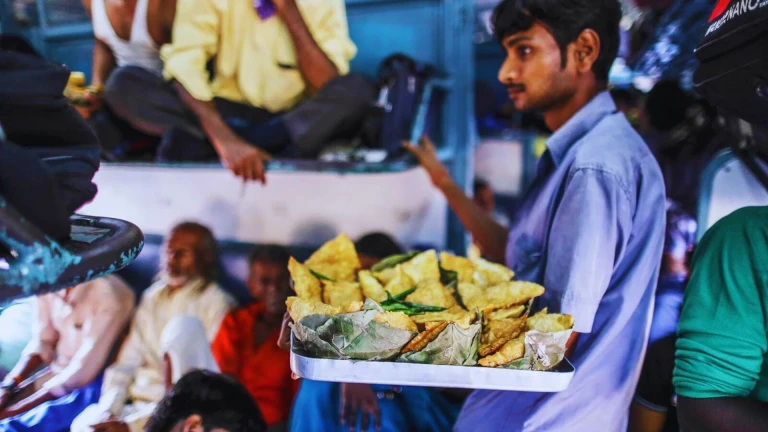 Image source: The Salt
Indian Railways offers an array of regional and local cuisines. Don't miss out on trying the "pantry car" or station vendors for unique delicacies.
6. Sightseeing from the Train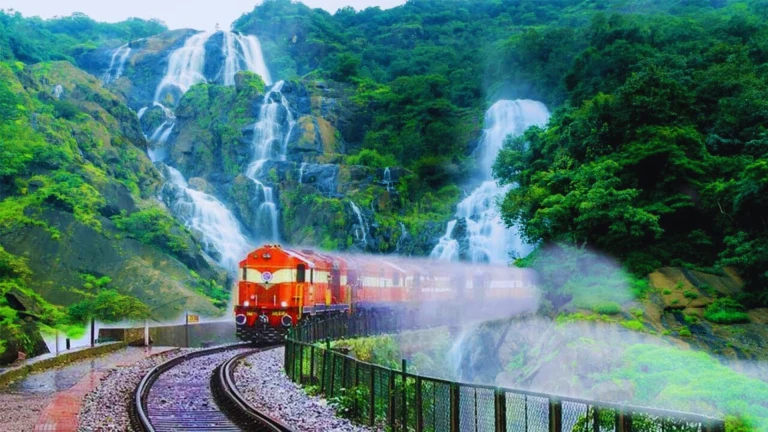 Image source: UpVey
Enjoy the ever-changing landscapes of India from your train window. Be prepared with your camera to capture mesmerizing views of the countryside, mountains, and bustling cities.
7. Train Travel Etiquette
Respect the cultural norms of the country. Keep the following in mind:

Respect Privacy: Be mindful of other passengers' privacy and space.

Be Punctual: Trains in India run on a strict schedule.

Cleanliness: Keep your cabin and surroundings tidy.
8. Staying Safe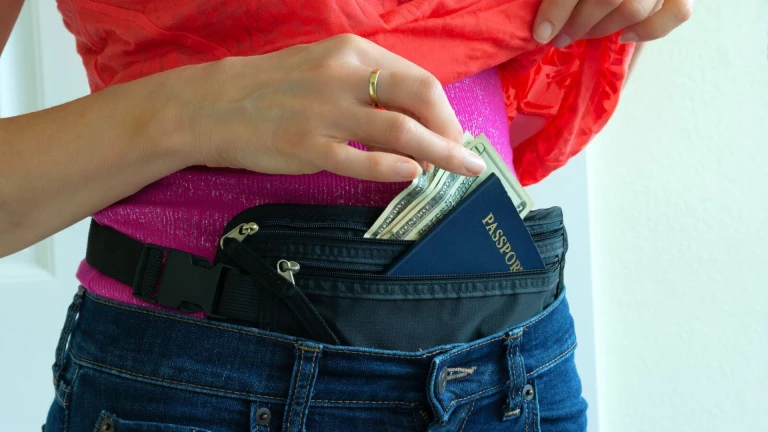 India is generally a safe country for train travel. However, keep these safety tips in mind:

Secure Valuables: Keep your belongings close and secure.

Follow Local Advice: Listen to station announcements and fellow travellers.
9. Cultural Immersion
Image source: Traveliq
Interact with fellow passengers to get a taste of Indian culture and traditions. Indians are generally warm and welcoming to travellers.
Travelling through India by train is an adventure of a lifetime. It allows you to witness the heart and soul of this incredible country, from the comfort of your seat. Plan your journey, book your tickets, and get ready for a memorable experience exploring India's diverse landscapes and vibrant culture.
Also read: Top 10 Must-Experience Train Route Journeys in India 2023
So, whether you choose the luxury of the Palace on Wheels or the charm of the Darjeeling Himalayan Railway, your Indian rail journey promises to be an unforgettable adventure.