Hyderabad, known as the "City of Pearls," is famous for its rich history, delectable cuisine, and vibrant culture. However, there's more to this city than meets the eye. For those seeking an adrenaline rush, Hyderabad offers a plethora of thrilling adventure sports. From water-based activities to land adventures, this city has it all. Let's delve into the 14 top adventure sports in Hyderabad, and essential information to help you make the most of your adventure-seeking experience.
1. Parasailing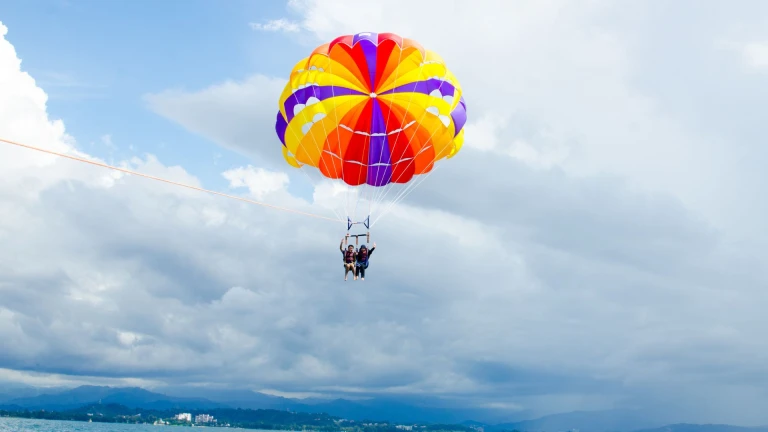 Location: Hussain Sagar Lake
Parasailing in Hyderabad takes place at the iconic Hussain Sagar Lake. This adventure sport offers a bird's eye view of the cityscape, making it a unique and exhilarating experience. You can enjoy parasailing here from early morning until sunset, and the cool breeze from the lake adds to the thrill.
2. Rock Climbing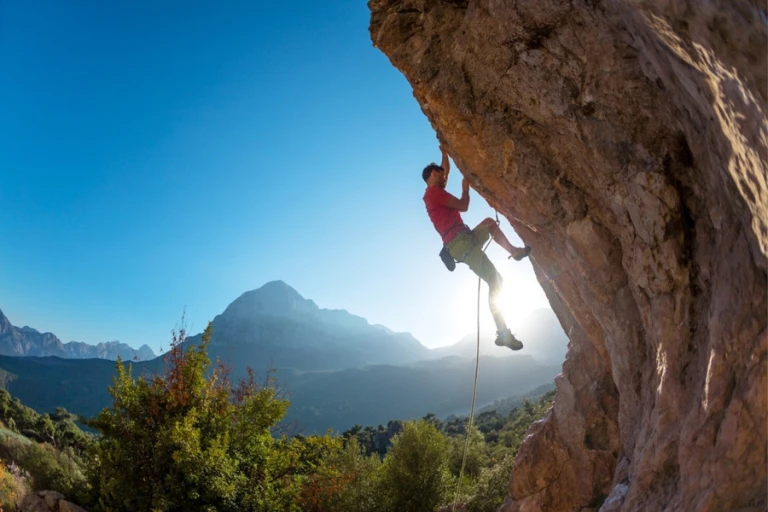 Image source: puree exploration
Location: Rappelling Point, Khajaguda
If you're a rock climbing enthusiast, head to Khajaguda for an exhilarating experience. This spot offers well-maintained routes suitable for both beginners and experts. Safety is a top priority, and certified instructors ensure a safe and enjoyable climb.
3. ATV Riding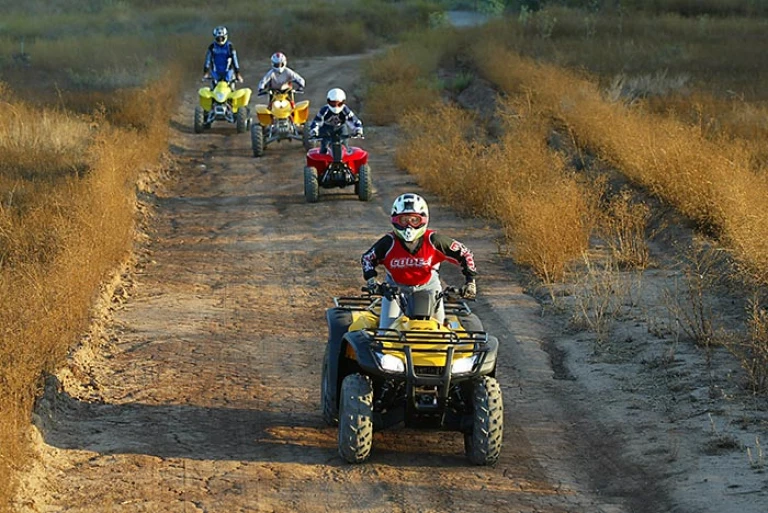 Image source: atv safety
Location: Shamirpet, Hyderabad
ATV riding is an off-roading adventure that is sure to get your adrenaline pumping. In Hyderabad, you can ride ATVs through the mud and dirt of Shamirpet.
4. Laser Tag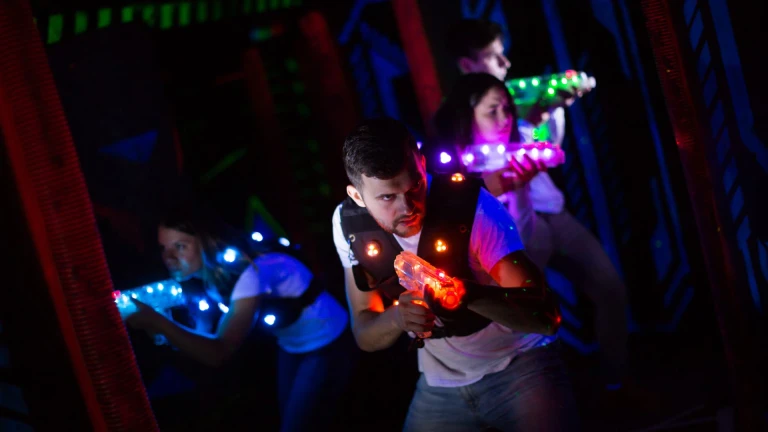 Location: Laser shooter, Jubilee Hills
A laser shooter is a laser tag gun that is used to play laser tag, a team game where players try to score points by shooting each other with laser beams. Laser tag is a safe and fun activity for people of all ages, and it is a great way to get some exercise and have some fun with friends and family.
5. Paintball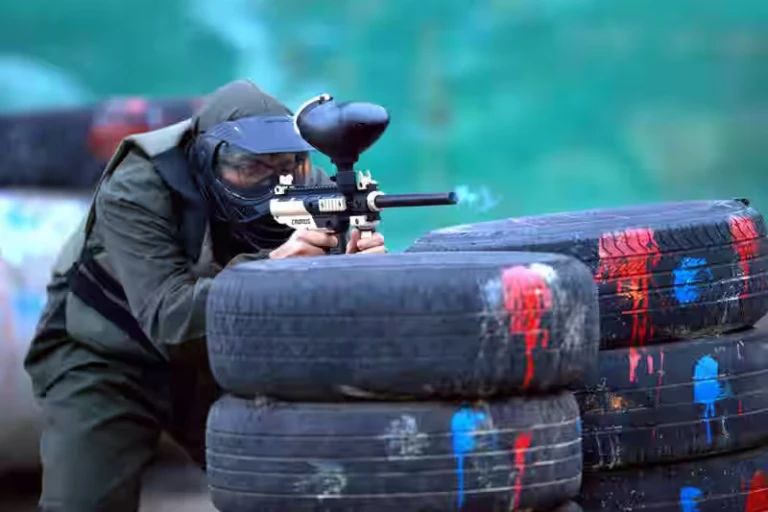 Image source: JD
Location: Flipside Adventure Park
Paintball is a fun and competitive game that is perfect for groups of friends or family. In Hyderabad, you can play paintball at several different arenas.
6. Skydiving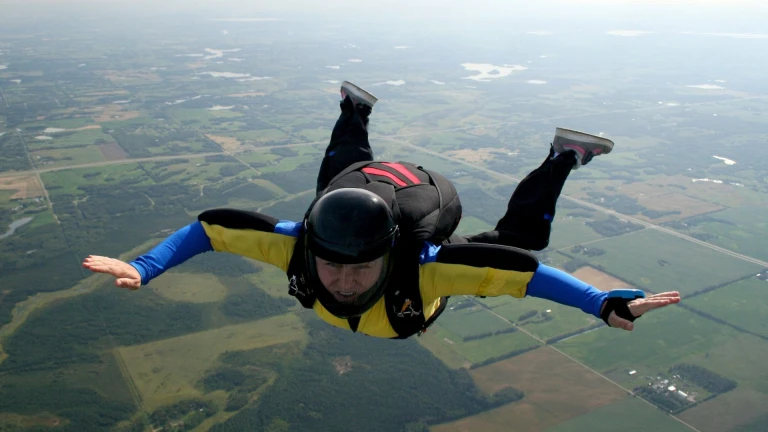 Location: Nagarjuna Sagar Airport, Hyderabad
If you've ever dreamt of skydiving, Hyderabad offers tandem skydiving experiences for beginners. Enjoy the adrenaline rush and the once-in-a-lifetime feeling of freefall from the sky. Experienced instructors ensure your safety.
7. Jet Ski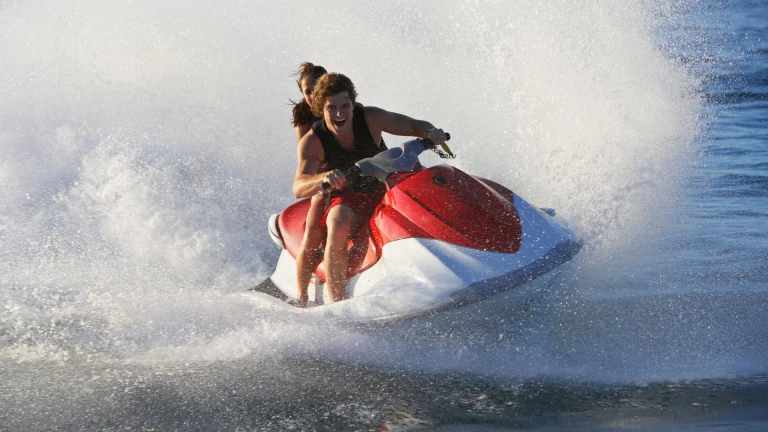 Location: Durgam Cheruvu Lake
Durgam Cheruvu Lake is the perfect spot for jet skiing in Hyderabad. Feel the wind in your hair and the rush of speed as you glide over its clear waters. Jet skiing is an ideal adventure for those who crave excitement and adventure.
8. Air Rifle
Location: Ocean Park, Gandipet
Ocean Park hosts bungee jumping adventures, providing certified equipment and experienced instructors to ensure your safety. Take the plunge and experience the exhilaration of freefalling.
9. Go-Karting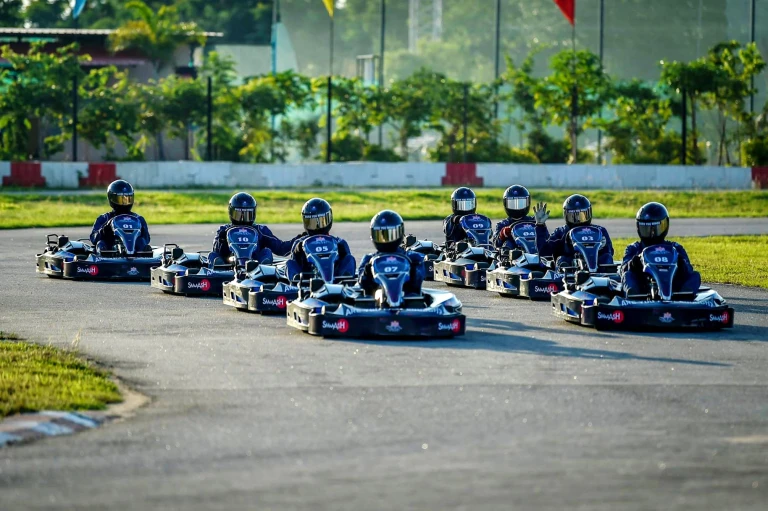 Image source: LBB
Location: Shamirpet, Medchal-Malkajgiri
The Go-Karting track in Shamirpet is perfect for speed enthusiasts. Race against friends and family in a safe and controlled environment. It's an adventure that offers a thrilling experience for all ages.
10. Archery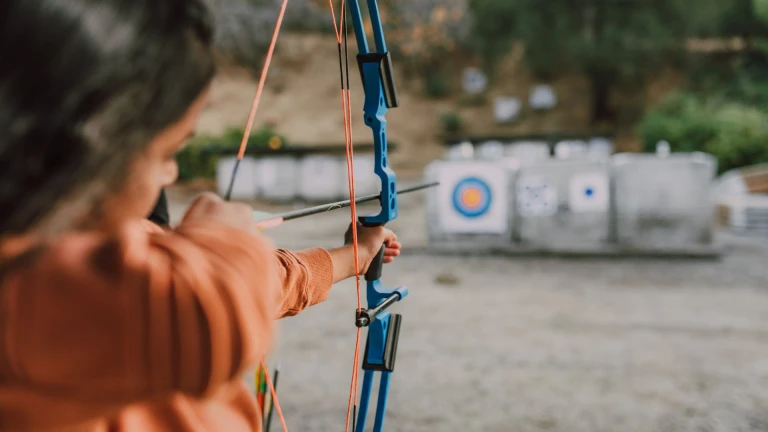 Location: District Gravity: Adventure Park
Archery is a challenging and rewarding sport that can be enjoyed by people of all ages and skill levels. It is a great way to get exercise, improve your hand-eye coordination, and learn patience and focus.
11. Zip-line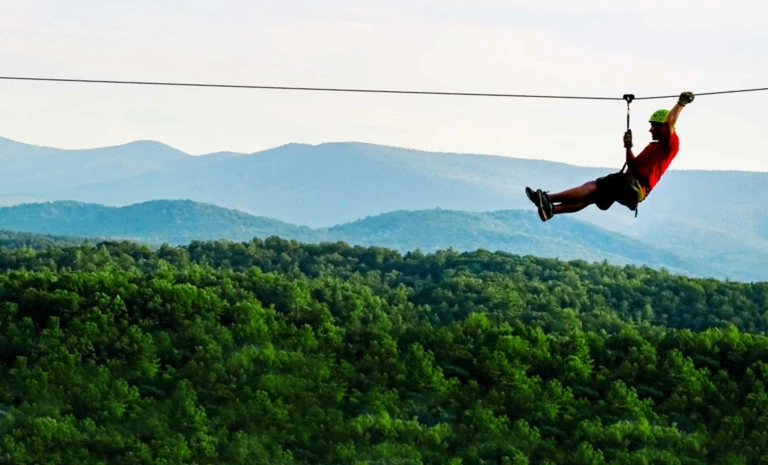 Image source: freakouts
Location: PITSTOP - Khairtabad, Hyderabad
An exciting ziplining experience. Soar through the air and take in panoramic views. Safety measures are a priority, making it a great adventure for all ages.
12. Trekking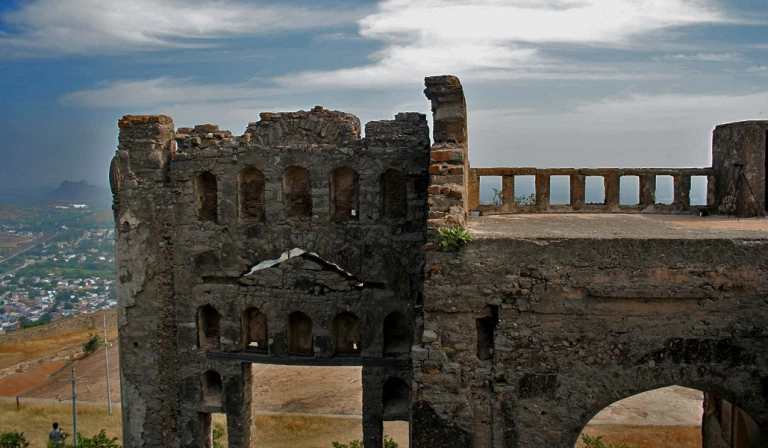 Image source: wikipedia
Location: Bhongir Fort
For those who prefer land-based adventures, Bhongir Fort provides an excellent trekking location. The challenging ascent and the rewarding panoramic view from the top make this an adventure you can't afford to miss.
Certainly, I can replace points 13 and 14 with adventure sports or activities that are located within Hyderabad. Here are the revised points:
13. Kayaking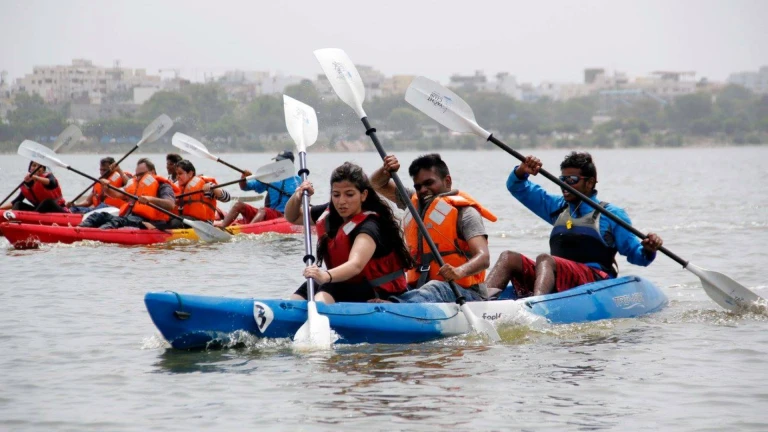 Image source: townscript
Location: Durgam Cheruvu Lake
If you prefer water-based adventures, try kayaking at Durgam Cheruvu Lake. Paddle your way through the serene waters and enjoy the tranquillity of the lake. It's an excellent activity for both beginners and experienced kayakers.
14. Paragliding

Location: Kondapochamma Reservoir
Experience the thrill of paragliding at Kondapochamma Reservoir, located just outside Hyderabad. Soar through the skies and take in breathtaking views of the reservoir and its surrounding natural beauty. This adventure is sure to give you an adrenaline rush and a unique perspective of the Hyderabad landscape. Trained paragliding instructors and safety measures are in place to ensure a safe and exhilarating experience.
Hyderabad may be renowned for its historic landmarks and mouthwatering biryani, but the city's adventure sports scene is equally captivating. Whether you're seeking high-flying adventures or thrilling water-based activities, Hyderabad has something for every adventure enthusiast. Make sure to check safety guidelines and availability before planning your adventure, and don't forget to capture these thrilling moments in this vibrant city. Gear up, explore these 14 top adventure sports in Hyderabad, and create unforgettable memories that will last a lifetime. Adventure awaits in the "City of Pearls."