Welcome to the vibrant paradise of Goa, where sun-kissed beaches, lush landscapes, and a rich cultural heritage come together to create an unforgettable experience. Beyond the sun and sand, Goa offers a treasure trove of unique souvenirs that capture the essence of this coastal haven.
In this travel blog post, we'll explore 15 must-buy souvenirs and guide you to the best places to find them, ensuring your Goa memories last a lifetime.
1. Cashew Nuts and Feni
No trip to Goa is complete without indulging in its famous cashew nuts and feni. Don't forget to pick up a bottle of feni, a traditional Goan spirit made from cashew or coconut sap.
Where to buy them: Head to the bustling Mapusa Market or the Spice Market in Margao to find a variety of cashew-based products, from plain nuts to flavored options.
2. Azulejos Tiles
Bring a piece of Goa's Portuguese-influenced architecture home with beautiful azulejos tiles. These hand-painted ceramic tiles, often adorned with intricate patterns, make for unique and eye-catching souvenirs.
Where to buy them: Visit the Velha Goa Galeria in Panaji or the Ancestral Goa museum for an extensive collection.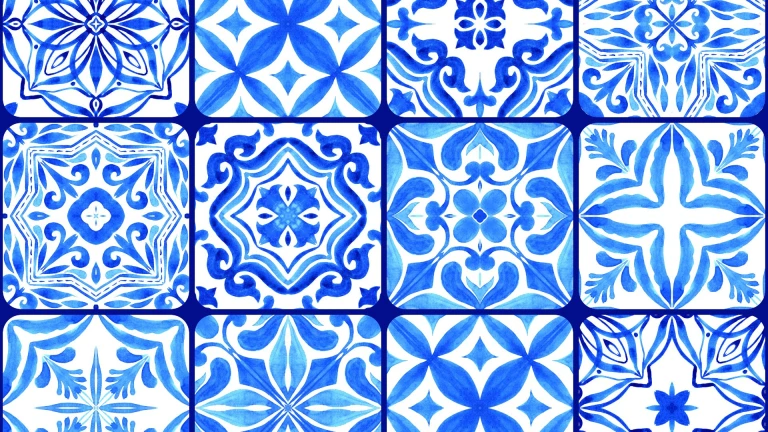 3. Bebinca - Goa's Layered Dessert
Indulge your taste buds and take home a box of bebinca, Goa's signature dessert. This layered sweet treat, made with flour, sugar, ghee, and coconut milk, is a favorite among locals and visitors alike.
Where to buy them: Head to local bakeries or popular sweet shops like Confeitaria 31 de Janeiro in Panaji.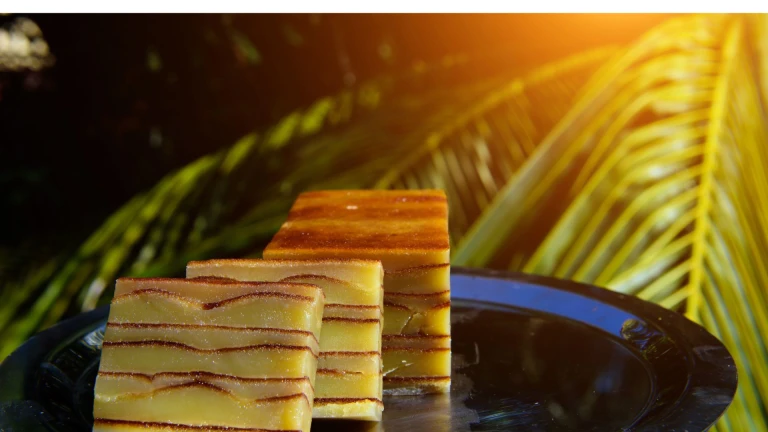 4. Hippie Clothing and Accessories from Anjuna Flea Market
For a bohemian touch to your wardrobe, explore the Anjuna Flea Market. Held every Wednesday, this market is a treasure trove of colorful clothing, accessories, and handmade crafts. Bargain your way to unique pieces that reflect Goa's laid-back and artistic vibe.
Where to buy them: Anjuna Flea Market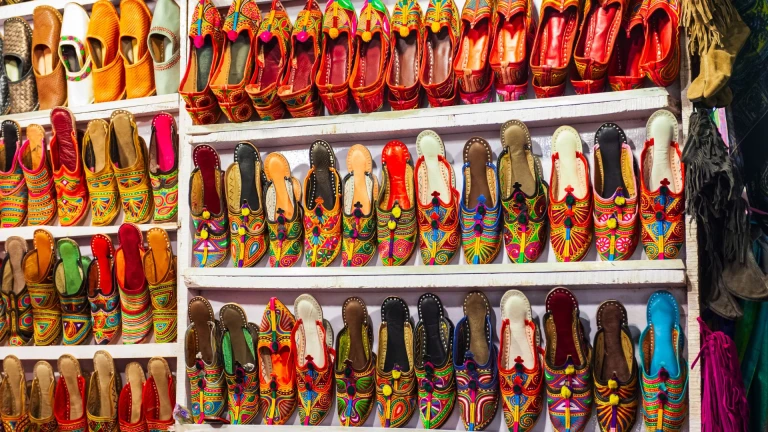 Also Read: What to do in Winters in Mumbai 2023
5. Seashell Artifacts from Palolem Beach
Palolem Beach is not just a picturesque stretch of sand; it's also a hotspot for seashell artifacts. Local artisans create intricate jewelry, decorative items, and even lamps using shells collected from the shores. Stroll along the beach and haggle for your perfect seaside souvenir.
Where to buy them: Entry and exit to the Palolem Beach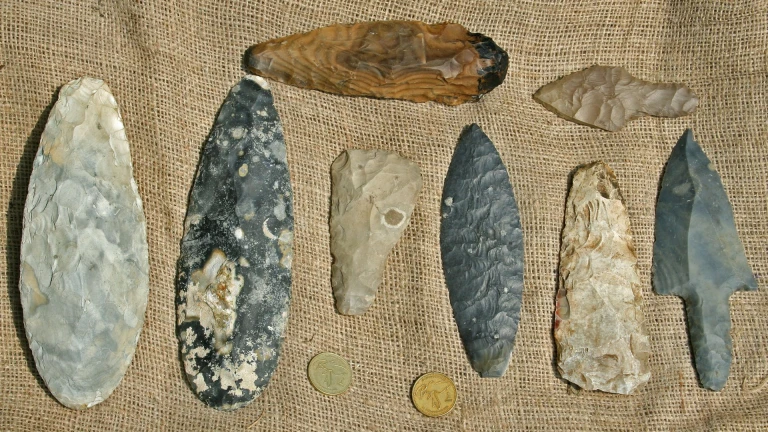 6. Spices from the Spice Plantations
Goa's spice plantations are renowned for their aromatic offerings. Take home a piece of Goa's spice heritage with a variety of spices like cardamom, black pepper, and cinnamon.
Where to buy them: The Savoi Plantation and the Sahakari Spice Farm are excellent places to explore and purchase these flavorful mementos.
7. Mario Miranda Art Prints
Celebrate the artistry of the legendary Goan cartoonist, Mario Miranda, by picking up art prints inspired by his iconic illustrations.
Where to buy them: Explore the Mario Gallery in Calangute or the Mario Miranda Art Shop in Panaji to find whimsical prints that capture the spirit of Goa.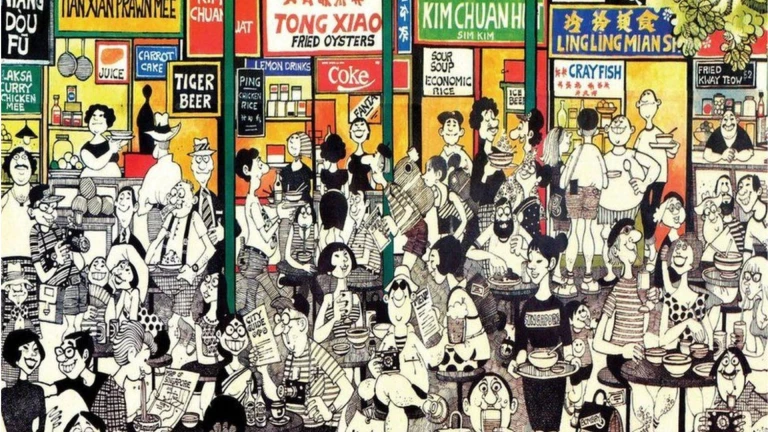 8. Casual Jewelry from Mapusa Market
Mapusa Market is a shopper's paradise, and for jewelry enthusiasts, it's a must-visit destination. Discover a wide array of casual and bohemian jewelry, including beaded necklaces, anklets, and bracelets. This market is a great place to pick up fashionable accessories at affordable prices.
Where to buy them: Mapusa Market
9. Coconut Handicrafts
Embrace the tropical vibes of Goa with coconut handicrafts. Skilled artisans carve coconut shells into intricate pieces, including bowls, lamps, and wall hangings.
Where to buy them: Visit the local markets in Anjuna or Calangute to find these unique and eco-friendly souvenirs.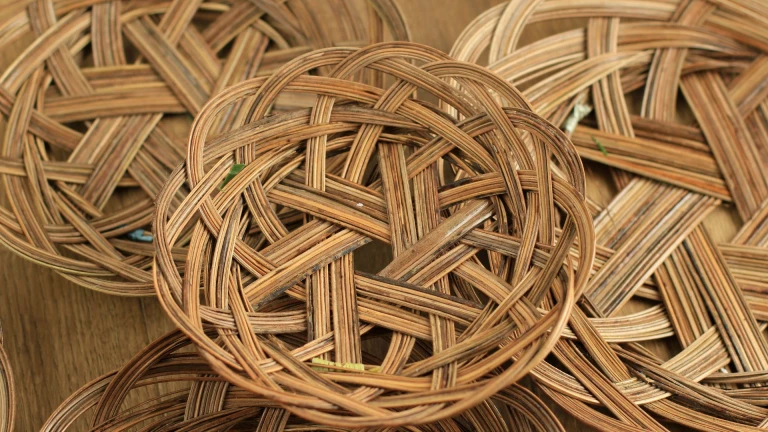 10. Tropical Fruit Jams and Preserves
For a taste of Goa's delicious tropical fruits long after your trip, grab some locally made jams and preserves. Mango, guava, and pineapple jams are popular choices. Look for these delights in the Mapusa Market or the small local stores scattered across Goa.
Where to buy them: Mapusa Market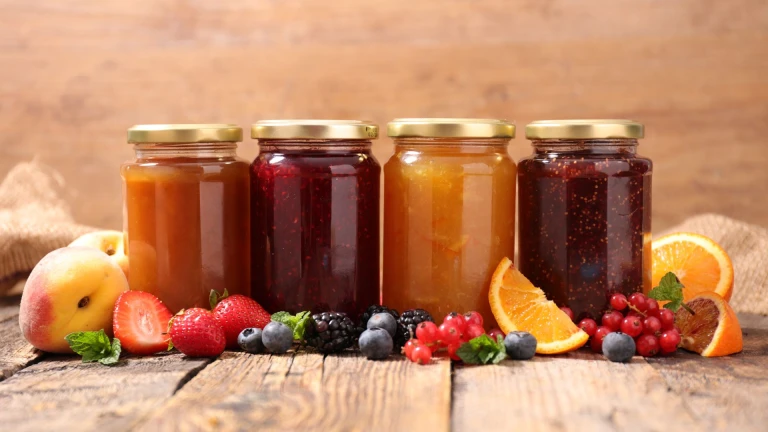 11. Bamboo and Wooden Artefacts from Ancestral Goa
Explore the rich cultural heritage of Goa at the Ancestral Goa museum and pick up some authentic bamboo and wooden artifacts. From furniture to traditional kitchenware, these pieces showcase Goa's artistic and craftsmanship skills. They make for both meaningful and functional souvenirs.
Where to buy them: Ancestral Goa museum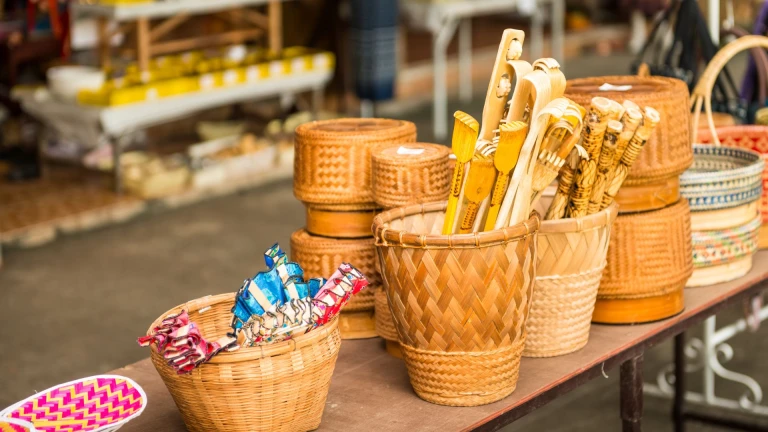 12. Brass Items from the Mapusa Market
Mapusa Market doesn't just offer jewelry; it's also a great place to find brass items that reflect Goa's cultural richness. Look for intricately designed lamps, figurines, or utensils that will add a touch of Goa to your home.
Where to buy them: Mapusa Market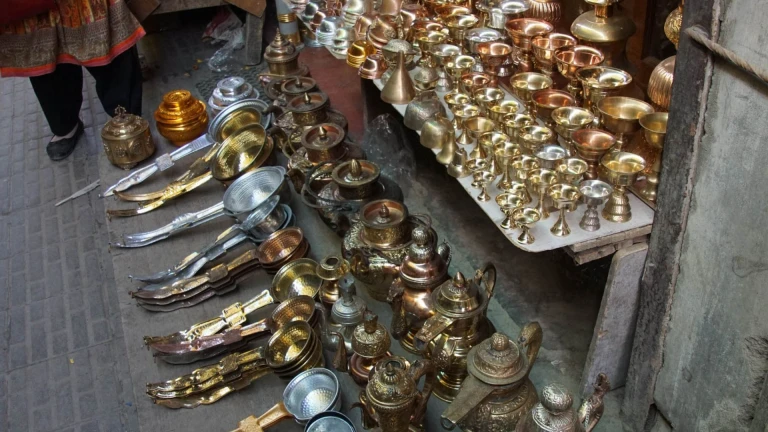 13. Khola (Palm Leaf) Weaving
Discover the traditional art of khola weaving, where palm leaves are skillfully woven into baskets, bags, and hats. These eco-friendly and durable items are perfect for a beach day or as decorative pieces at home.
Where to buy them: Check out the local markets in Mapusa or the beachside stalls for these unique creations.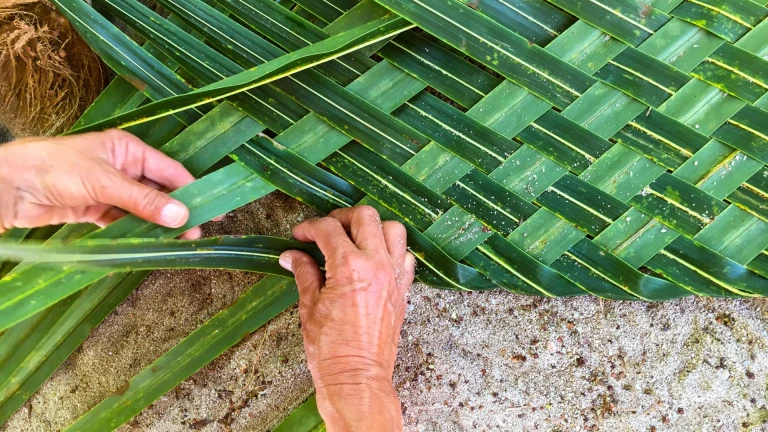 14. Tribal Art from the Saturday Night Market in Arpora
The Saturday Night Market in Arpora is a vibrant blend of music, food, and shopping. Dive into the world of tribal art as you explore stalls selling handmade crafts, jewelry, and clothing created by local artisans. This market is a kaleidoscope of colors and textures, offering a unique shopping experience.
Where to buy them: Saturday Night Market in Arpora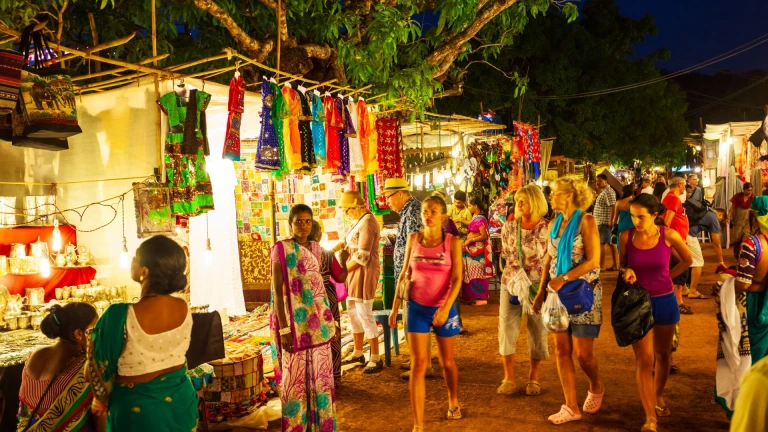 15. Dudhsagar Waterfall Memorabilia
If you've embarked on the adventurous journey to Dudhsagar Waterfalls, commemorate the experience with waterfall-themed souvenirs. From T-shirts to keychains, these mementos capture the awe-inspiring beauty of one of India's tallest waterfalls.
Where to buy them: Entrance and exit to the Dudhsagar Waterfalls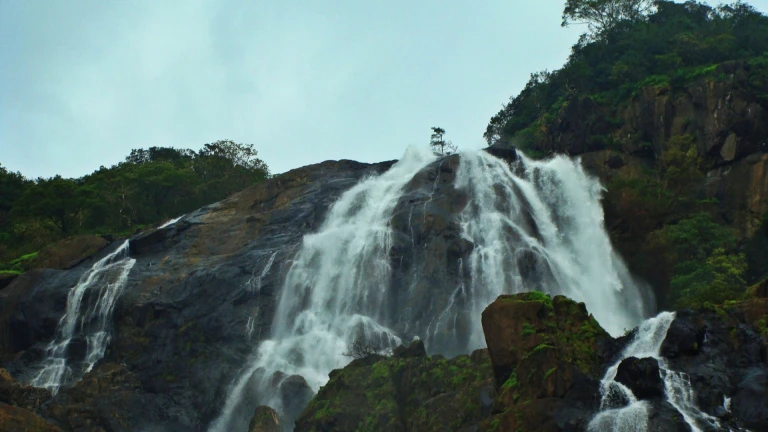 Also Read: 15 Things To Do in Bangalore in Winters 2023
As you bid farewell to the sun-soaked beaches and vibrant culture of Goa, let these 15 souvenirs serve as timeless reminders of your unforgettable journey. Whether it's the rich flavors of cashew feni, the intricate designs of azulejos tiles, or the bohemian charm of Anjuna's flea market finds, each item tells a story of Goa's unique identity. Happy shopping, and may your souvenirs evoke the magic of Goa in every glance and use.