Singapore Changi Airport and Dubai International Airport, two of the world's busiest airports, are set to go passport-free in early 2024, as biometric technology takes over the need for passports.
This is a significant development, as it represents a major step towards a future where international travel is more seamless and efficient.
Dubai to implement a new policy of Passport free travel experience for selected airports and countries!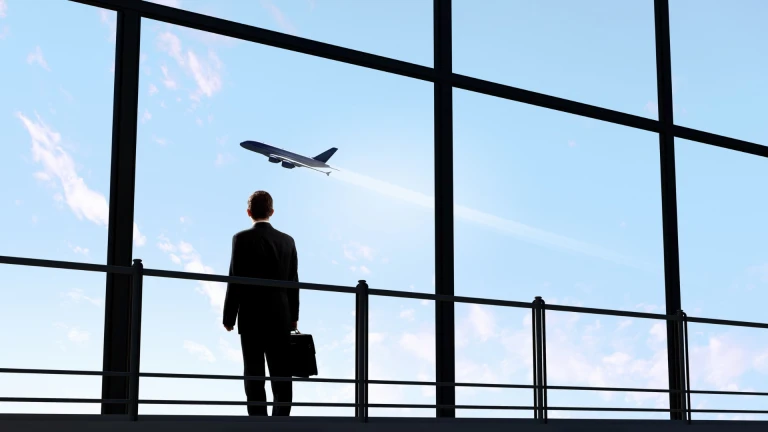 The new policy passport and visa free policy will be implemented in phases, starting with a few select airports and airlines. In the first phase, eligible passengers will be able to travel without a passport or visa between selected airports in India, the United States, and the United Kingdom. The policy will then be expanded to include more airports and airlines in other countries.
Under the new policy, eligible passengers will be able to check in for their flight using their digital identity. Once they have checked in, they will be able to pass through security and board their flight without having to show a passport or visa.
When the passenger arrives at their destination, they will be able to enter the country using their digital identity. The immigration authorities will use the passenger's digital identity to verify their identity and nationality, and to check if they have any outstanding warrants or travel restrictions.
Singapore's Changi Airport to implement the biometric systems in 2024
In September, the Singaporean government unveiled a significant development pertaining to its Changi airport. It has set forth a groundbreaking initiative, scheduled for implementation in early 2024, wherein the airport will be transformed into the world's premier international hub that operates entirely without the necessity of traditional passports. This transformative evolution will be achieved through the establishment of an automated immigration checkpoint, which is predicated upon the utilization of passengers' biometric data.
In contrast to the conventional practice of presenting a passport to an immigration officer at a kiosk, passengers will experience a streamlined and efficient process. They will simply approach the automated checkpoint and undergo a facial scan, a cutting-edge technology designed to verify their identity seamlessly, rendering the exit stamp obsolete. It is imperative to underscore that this remarkable technological advancement will be extended to all travelers, irrespective of their status as visitors or citizens.
Benefits of passport-free travel
Passport-free travel offers a number of potential benefits, including:
Reduced queues and waiting times: Biometric technology can process passengers much faster than traditional passport checks, which could lead to shorter queues and waiting times at airports.

Improved security: Biometric technology is more difficult to counterfeit than passports, which could help to reduce the risk of identity theft and fraud.

Smoother border crossings: Passport-free travel could make it easier for people to cross borders, which could boost tourism and trade.

Enhanced passenger experience: Passport-free travel could make the overall travel experience more enjoyable and convenient for passengers.
Challenges of passport-free travel
Despite the many benefits, there are also some challenges that need to be addressed before passport-free travel can become a reality on a global scale. These include:
Infrastructure and technology: All countries need to have the necessary infrastructure and technology in place to support passport-free travel. This includes having biometric scanners and other systems at airports and border crossings.

International standards: Governments need to work together to develop international standards for passport-free travel, such as what types of biometric data will be used and how it will be shared.

Privacy and security concerns: It is important to ensure that biometric data is securely stored and protected from cyberattacks. Additionally, governments need to be transparent about how they are using biometric data and give passengers control over their own data.
Also Read on Decoding the Google Flights Hack Trending on Tiktok
Despite the challenges, the future of international travel is looking bright for passport-free travel. Singapore Changi Airport and Dubai International Airport are leading the way in this area, and other airports around the world are likely to follow suit in the coming years.
Passport-free travel has the potential to make international travel more seamless, efficient, and secure for everyone. As technology continues to advance and governments work together to address the challenges, passport-free travel is likely to become the norm in the future.