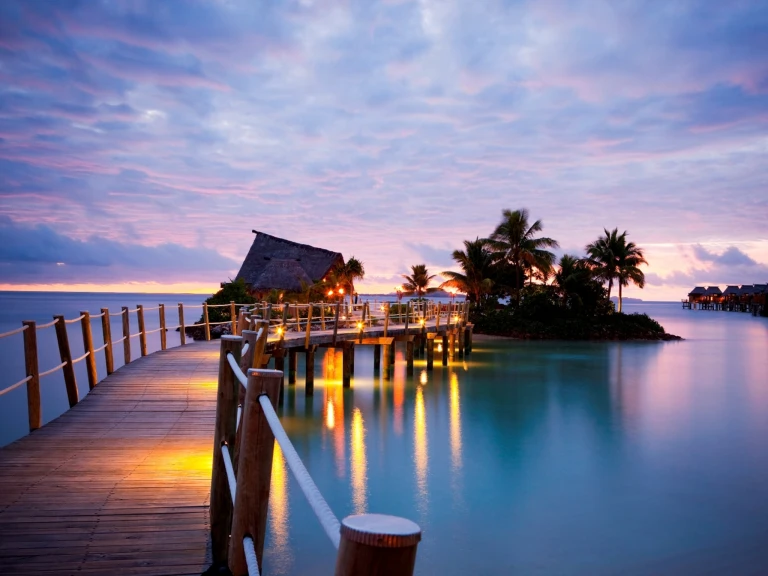 Fiji has been called the "Soft Coral Capital of the World" by Jacques Cousteau, the legendary undersea explorer and naturalist, and it is brimming with fantastic diving and snorkeling spots. Underwater, explore shallow lagoons teeming with aquatic life, interesting tunnels and canyons, and cool coral-covered walls. With so much to do in Fuji, you'll be able to spend some of your most delightful moments on the islands.
The islands of Fiji, peppered with a multitude of natural beauties, promise their visitors some of the best adventure activities to enjoy with your adventure-seeking group, romantic activities to enjoy with your loving spouse, and sightseeing tours to dive deep into the land's history and legacy. Dive into the pristine waters to see the colorful marine life, or simply relax on pristine white-sand beaches.
With its warm hospitality and breathtaking scenery, Fiji is truly a paradise waiting to be explored.
Top 20 Must-To-Do Activities in Fiji:
Drink Kava in Sevusevu Ceremony

Nadi: Experience the culture

Explore the Navala Village

Helicopter ride to the Mamanuca Islands

Hiking at Colo-I-Suva Forest Park!

Snorkeling at Castaway Island

Explore Coral Reefs with Monuriki

Relax on Wakaya Island

Dive and search Beachcomber (bomber wreck.)

Diving with manta rays

Conservation dives

Shark dives

Surfing

Dinner Cruise

Fijian Cuisine

Stroll in the Garden of the Sleeping Giant

Suva watch the fire walking

Cannibals Cave (cave visit tour)

Beaches : Get tanned

Massage and Spa
1.Drink Kava in Sevusevu Ceremony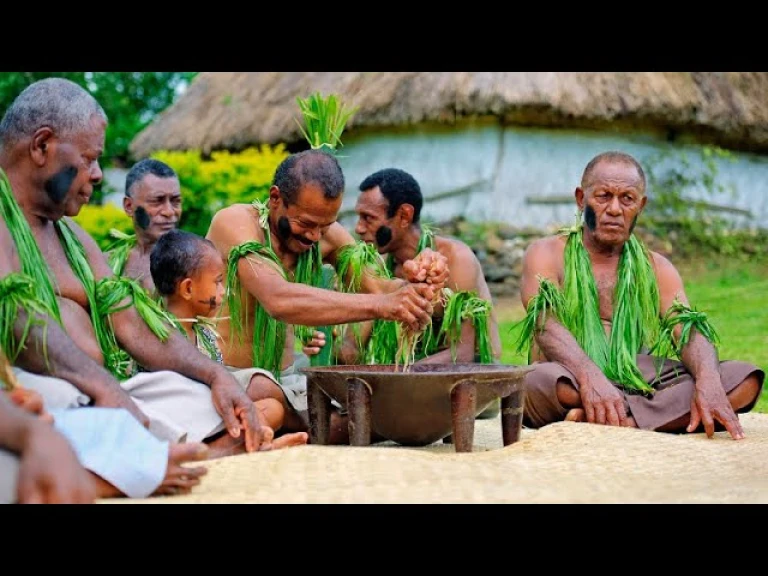 In Fiji, a kava ceremony is a ritual in every village you enter as well as a key feature of every Fiji resort.
Yaqona (kava) is the recognized national beverage of Fiji. The drink is created at the beginning of the Fijian Kava ritual, also known as Sevusevu. The chief or most senior member of the gathering will be the first to sip kava from the ceremonial bowl. The Chief and every successive participant must applaud three times after drinking and once before, as part of the ceremony, frequently cheering "Bula!" before a shell.
The Fijian word "bula" means "to toast" or "to wish happiness and good health." Additionally, it is customary for anybody visiting a Fijian village to present the local chief with a kava gift. It is offered as a traditional gift to the guests and the hosts.
This tradition showcases the importance of community and hospitality in Fijian culture. The act of presenting a kava gift not only demonstrates respect but also fosters a sense of unity and gratitude between visitors and the local community.
2. Nadi: Experience the culture!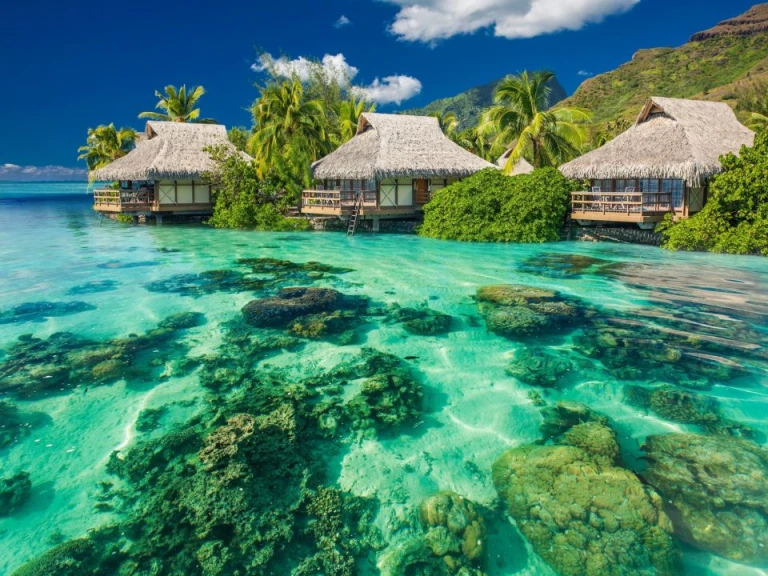 The cosmopolitan town of Nadi allows you to discover Fiji's unique culture. Nadi, on the west coast of the beautiful Viti Levu, is a busy tourism center where you can enjoy exquisite cuisine, shop, and sip traditional cocktails. Among the most fun things to do in Fiji is to explore the open-air souvenir market, which sells wooden kava bowls, hand-painted sarees, cannibal forks, and other items.
Things to do in Nadi include: bathing in a mud pool, ziplining, and snorkeling.
3. Explore the Navala Village
This is the last community on Viti Levu that still practices its ancient traditions. A community that time has forgotten sits deep in the mountains, on the banks of the Ba River. Or, if not forgotten, at least ignored for a while. If you get the chance to visit the traditional Fijian village of Navala, you should take it. This is the only village on Viti Levu to maintain a traditional way of life, replete with thatched buildings and an ambiance unlike any other. This is Fiji as it once was. The thatched buildings in the hamlet are not designed for the advantage of tourists; they are places where people live on a daily basis, made using traditional materials and methods, and shared by everyone pitching in together to build new dwellings. Meet a few locals, the schoolchildren, and see how life is lived up here in the Ba Highlands.
Drive Time: Nadi/Denarau to Lautoka takes around 30 minutes.
4. Take a helicopter ride to The Mamanuca Islands!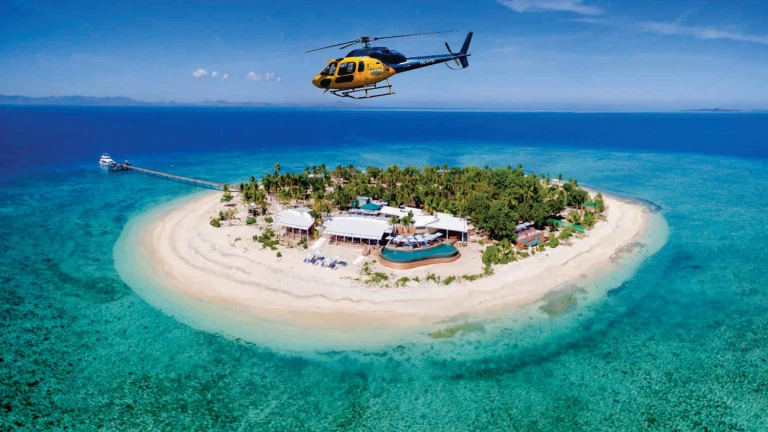 Discovering the lively island from above is one of the most beautiful things to do in Fiji. If you want to see Fiji from a different perspective, take a helicopter trip from Nadi International Airport to the Mamanuca Islands. A stunning view of a line of islets stretching to the northwest of Viti Levu Island is available. Sure, it's pricey, but the aerial views from the helicopter are breathtaking! It also saves time because a helicopter can fly over the whole island of Fiji.
Helicopter ride charges: INR 18,000 for a 25-minute teaser tour
5. Go Hiking in Colo-I-Suva Forest Park!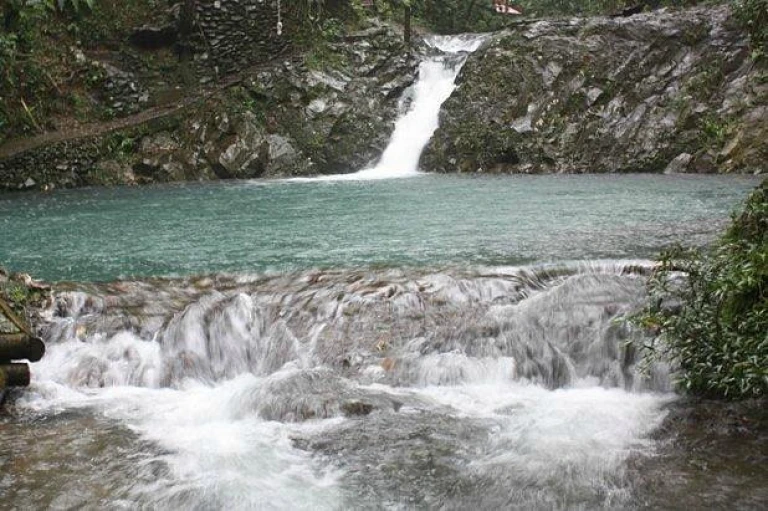 If you're looking for anything to do in Fiji as a hiker, this is the best option. Colo-i-Suva Forest Park is a developing national park with a crystal clear river tucked in the tranquility of a rainforest, making it an ideal hiking destination. Hiking through the lush forest is one of the finest things to do in the Fiji Islands if you want to spice up your vacation.
A leisurely stroll through Colo-i-Suva Forest Park takes no more than an hour. The park has a variety of routes for visitors of varying fitness levels, allowing them to pick a route that best meets their needs. Along the trip, you may see unusual bird species and vivid foliage, which adds to the overall experience of being immersed in nature.
6. Visit Castaway Island and go snorkeling!
More than the palm-fringed beaches on these islands, it's the snorkeling in the crystal-blue seas that will make you fall in love with them. With so many islands in Fiji, it's difficult to choose one for snorkeling, although Castaway and Mantaray are always safe bets. These islands' aquatic life knows how to put on a show. Snorkeling is one of the most thrilling activities in Fiji.
Snorkeling charges: You can take a cruise day tour that includes many water sports, food, etc.
7. Check out the coral reefs with Monuriki!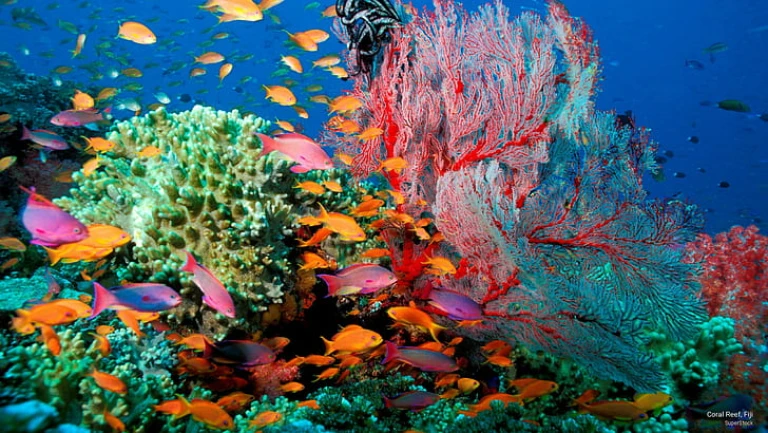 Fiji (especially Monuriki) is recognized as the world's soft coral capital, and it is a haven for those who want to learn about marine life through deep-sea diving in pristine seas. A bright rainbow of hard and soft corals, as well as a family of colorful fish, will take your breath away. Dive beneath the waters and be delighted by the vibrant, one-of-a-kind corals that dwell there.
Monuriki's coral reefs are filled with a varied array of marine animals, making it a refuge for both snorkelers and scuba divers. Exploring these underwater environments allows you to see the deep symbiotic ties that exist between corals and other marine animals, producing a wonderfully hypnotic experience. It's a priceless underwater experience worth discovering!
8. Wakaya Island: Relax on White Sand Beaches!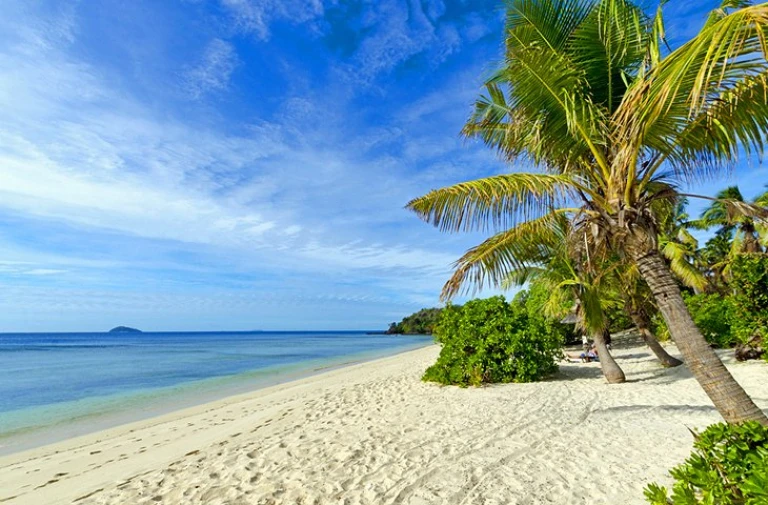 Wakaya Island is an unspoiled and tranquil island with white sand beaches, blue lagoons, steep cliffs, and diverse flora and wildlife. If you wish to blossom into freedom beneath the big blue skies, the island's Wakaya Resort & Spa has all you need. Fishing, sea kayaking, snorkeling, scuba diving, reef watching, paddle boating, hiking, and nature walks are just a few of the wonderful activities available on Wakaya Island. Spend a day or two on the island and enjoy the time of your life on this beautiful Fijian island.
Immerse yourself in the serenity of Wakaya Island as you explore its untouched natural beauty. Relax on the pristine beaches and enjoy the island paradise, which offers an unforgettable escape from the hustle and bustle of everyday life. Don't miss the chance to experience the magic of Wakaya Island for yourself and create memories that will last a lifetime.
Wakaya Resort & Spa tariff per night: INR 2,23,000
9. Explore Beachcomber Island in search of a bomber wreck.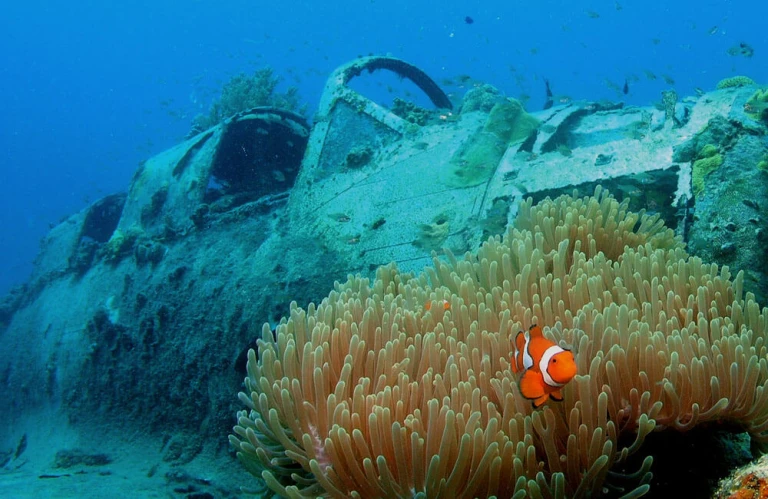 Underwater wrecks are a bizarre sight that piques our interest and draws us further into the ocean. Some wrecks are unintentional, while others are purposefully sunk to benefit the marine ecosystem.
Most wrecks in the tropics eventually turn into artificial reefs, attracting coral and fish. Wreck diving in Fiji is enjoyable because of the big, protected lagoons and good water clarity. Professional PADI or SSI dive operators assist in the exploration of wrecks spread over the bottom.
Popular wreck dives include the Tasu 2, a longline fishing vessel near the 'Seven Sisters' dive site in Beqa Lagoon, and WWII bomber plane wrecks off Beachcomber and Tivua Islands. Some wrecks, however, need unique expertise and should only be entered by experienced divers.
Wreck Dives: Beqa Lagoon, Kadavu, Mamanuca Islands, Yasawas
10. Diving with manta rays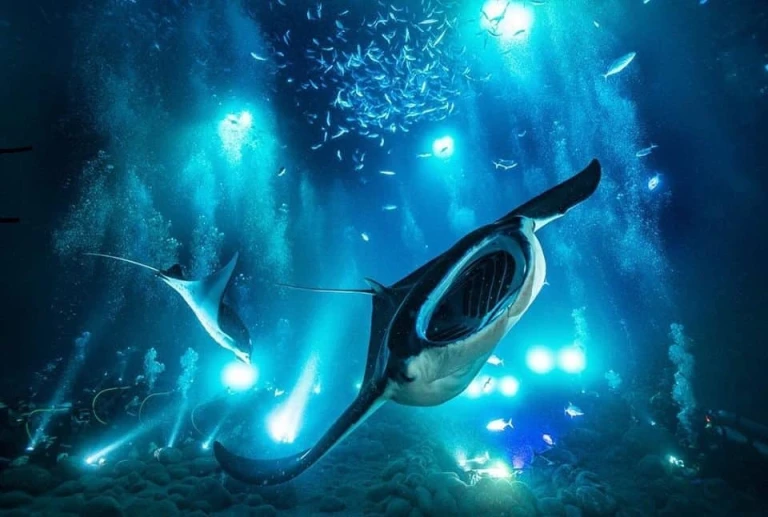 Mantas are graceful underwater dancers that may be seen in Fiji, with the finest interactions taking place at Manta Reef (Kadavu), Drawaqa Island (Yasawa Islands), and Somosomo Strait (Taveuni). Because sightings might vary by season, it's important to check with your dive operator. The IUCN Red List classifies mantas as vulnerable, and resorts in Kadavu and the Yasawa Islands exchange extensive data from their manta excursions with the Manta Trust in order to safeguard them. These statistics contribute to better tourist and manta conservation management techniques. Manta rays are uncommon in the wild, so add them to your Fiji diving bucket list.
Manta Dive / Swims: Kadavu: Kokomo Island Resort, Oneta Island Resort, Mai Dive. Mantas are seen here year round.
Yasawa Islands: Yasawa resorts. Mantas are seen near Drawaqa Island between May – October.
11. Conservation dives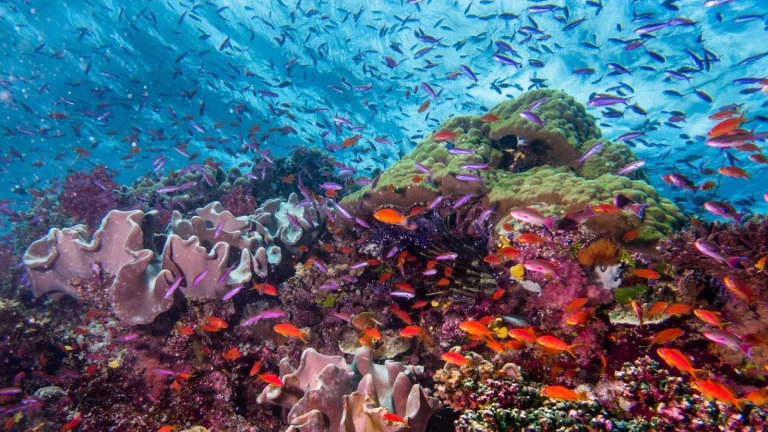 Healthy waters provide an amazing diving experience. Many Fijian resorts advocate the conservation cause by creating their own marine protected zones and participating in reef protection projects. The Barefoot Kuata and Manta resorts in the Yasawa Islands are among the finest for hands-on learning. You'll discover all about the crucial functions that mantas and sharks play in the ocean on their conservation dives. Planting and maintaining a coral garden, cleaning clam nurseries, and eradicating the coral-killing Crown of Thorns starfish from the reef are other tasks.
Conservation Dives: Yasawa Islands: Barefoot Kuata & Manta Resorts
12. Shark dives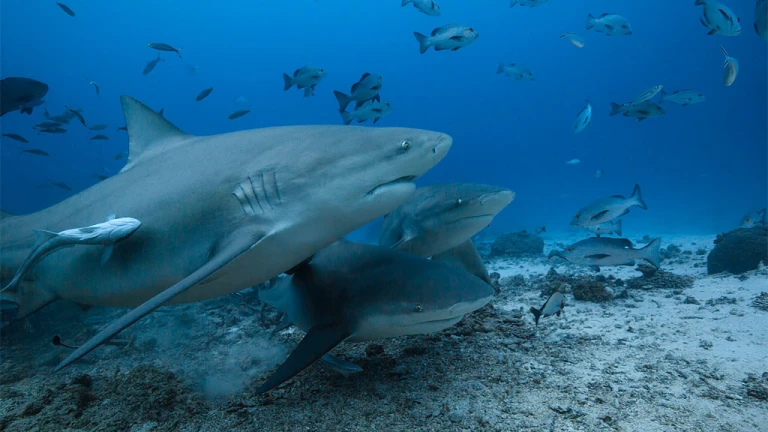 Shark dives in the Beqa Lagoon and the Yasawa Islands play an essential role in shark conservation. The donations raised by 'adopting a shark' with Beqa Adventure Divers go towards shark conservation. Divers and marine scientists in the region also collect essential information on sharks in order to follow their journey and safeguard this important species. Even if you're only passing through, it's worth checking out these odd dives for their uniqueness.
Shark Dives: Pacific Harbour / Beqa
Lagoon: Aquatrek, Beqa Adventure Divers, Beqa Lagoon Resort, Yasawa
Islands: Barefoot Kuata
13. Surfing: Bring Out Your Inner Adventurer!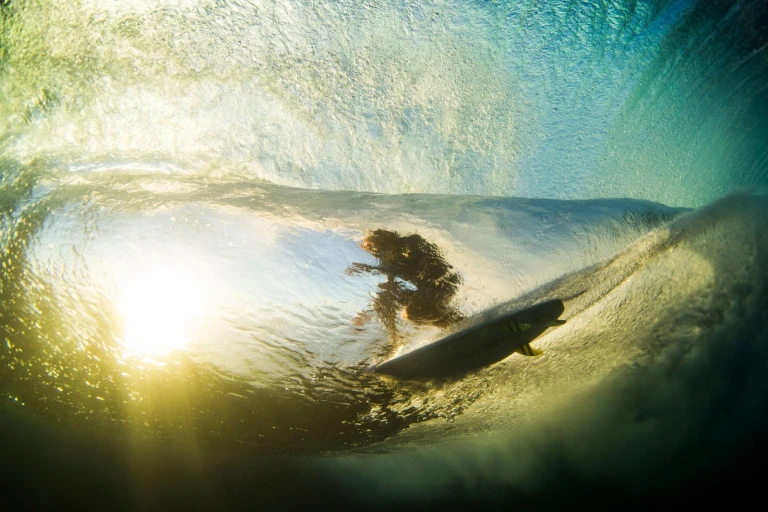 Fiji never leaves a surfer unsatisfied! If you want to catch some waves, Fiji is the place to go. The greatest season to go surfing in Fiji is from May to October, when you'll be met by massive breaks in waves all the time. You may go surfing at Cloudbreak, a well-known surf area in Fiji that has been named one of the top ten most difficult waves in the world. But be cautious! Even experienced surfers may have second thoughts about riding Fiji's massive waves! Even professional surfers who frequent these areas have difficult hurdles when navigating the waves.
Location: Cloudbreak, Mamanucas, Fiji
14. Dinner Cruise: Go On A Romantic Date!
Taking a romantic dinner cruise on the tranquil Pacific Ocean should be one of your top priorities in Fiji if you're visiting with the love of your life. Enjoy the idyllic Fijian sunset while indulging in delectable meals prepared using regional ingredients. Fiji is renowned for its crystal-clear ocean vistas and azure seas. The biodiversity in the region is incredible. Going on a romantic dinner cruise with your partner is the ideal way to experience it all.
Dinner cruise charges: INR 5,500 per person
Dinner cruise timing: 5:30 pm to 8:30 pm
15. Fijian Cuisine: Try the Local Specialties!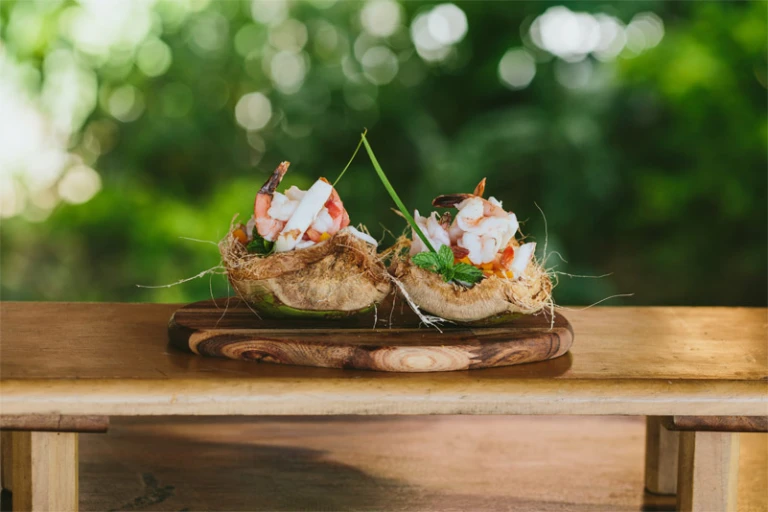 For Fijian cuisine, fish and root vegetables play a significant role. As a result, one of the things to do in Fiji is to indulge in the flavors of true Fijians' own methods for preparing these delectable dishes with local and seasonal ingredients.
The best foods to try while visiting Fiji are grilled mahi-mahi fish, rourou (a dish made from taro leaves cooked in coconut milk and served with fish), lovo (a traditional meal cooked in an underground oven), kokoda (fresh fish soaked in coconut milk, marinated in lemon juice and spices), and cassava chips (made from the root of a local starchy vegetable).
Best restaurants in Fiji: Bonefish Seafood Restaurant (Nadi), Nadina Authentic Fijian Restaurant (Denarau Island), Saffron Tandoori Restaurant Fiji (Suva), Tu's Place (Nadi), Sentai Seafood Restaurant (Nadi), Lulu Bar Restaurant and Cafe (Denarau Island), Eden Bistro & Bar (Suva) etc.
16. Stroll through the Garden of the Sleeping Giant!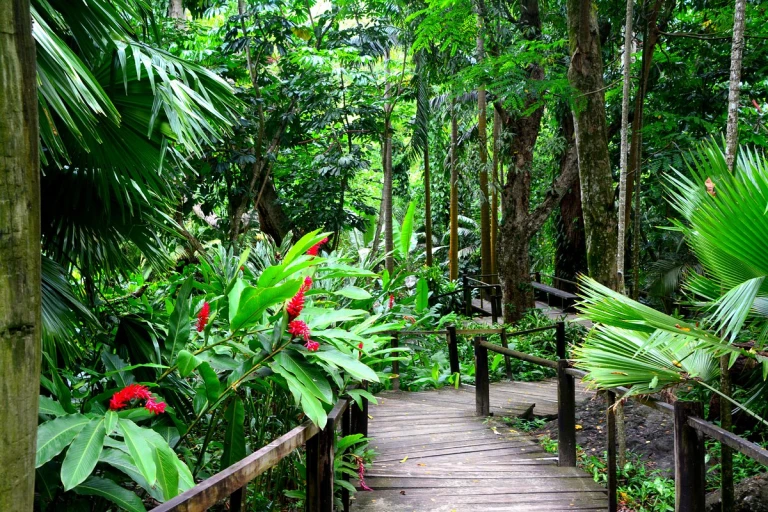 The Garden of the Sleeping Giant is home to 30–40 different types of Asian orchids, making it one of the top things to do in Fiji and a well-kept horticultural secret. You might easily spend the entire day strolling down the boardwalk covered in a canopy through the beautifully groomed lawns, seeing the tranquil lily ponds, and hearing the croaking frogs.
The garden also offers a stunning collection of native Fijian plants and tropical flowers, adding to its diverse and vibrant atmosphere. With its peaceful ambiance and breathtaking scenery, the Garden of the Sleeping Giant is a true oasis for nature lovers and a must-visit destination in Fiji.
Garden of the Sleeping Giant timing: 9:00 am to 5:00 pm Monday to Saturday | 9:00 am to 12:00 pm Sunday
Garden of the Sleeping Giant entry fee: INR 520
17. Suva: Attend A Fire Walking Festival!
Observing the fire-walking event that takes place in the Mariamma Temple in Suva is one of the odd things to do in Fiji. It is a South Indian event where yellow-clad pilgrims congregate at Suva Point, bathe in the sea, and stroll across the fields. Other unsettling behaviors include sticking skewers into their bodily parts. The bright turmeric that the worshippers apply to their faces is a symbol of wealth. The fire-walking festival is a mesmerizing display of faith and endurance, as devotees walk barefoot across scorching hot coals without showing any signs of pain or injury. The atmosphere is filled with chants, prayers, and the intoxicating aroma of incense, creating a truly unique and spiritual experience for visitors.
When: It happens during July & August
18. Cannibals Cave: Take A Cave Tour!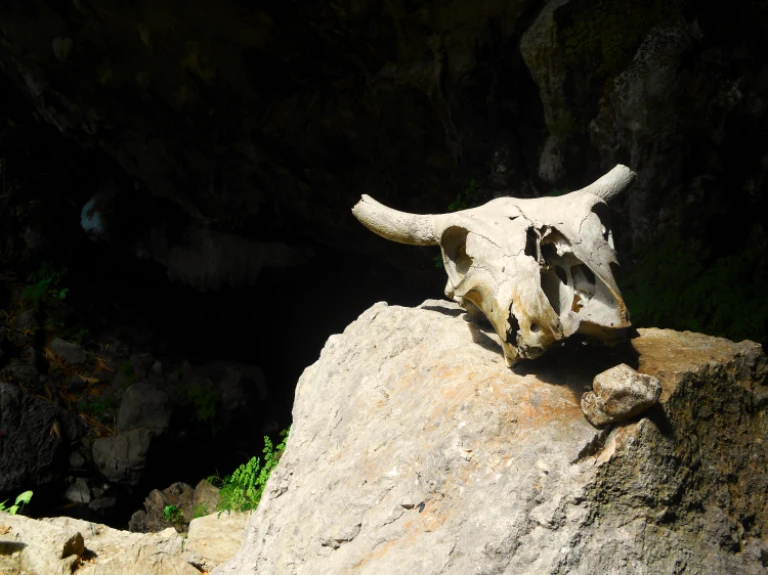 In Fiji, where cannibalism and paganism are practiced, you can find cave excursions to be one of the entertaining things to do if you enjoy investigating strange things. That sparked your curiosity, right? If so, you should certainly take one of these excursions to learn about cannibalism's history as well as the history of warfare. The fact that these caves don't asphyxiate is one of their finest qualities. There is no bats or creepy crawlies within the caverns, which are accessible and have enough of air to breathe.
Duration of tour:45 minutes-1 hour
19. Beaches: Get That Perfect Tan!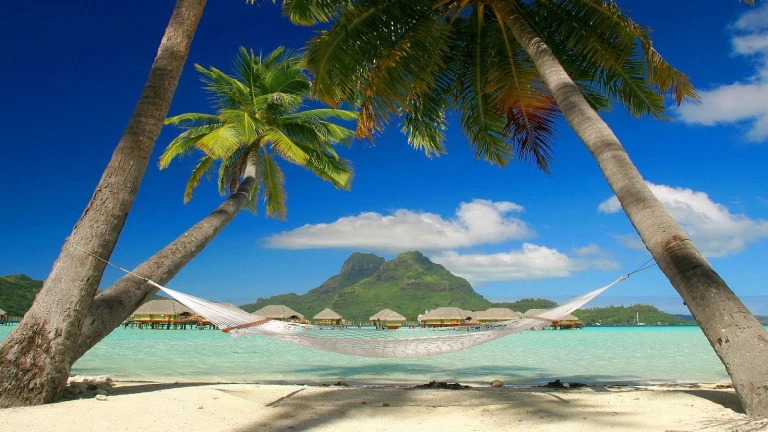 How can we discuss Fiji without mentioning its magnificent beaches? The beaches of Fiji are among the most beautiful and unspoiled in the world. Its little white islands are the ideal place for you to go swimming, for a stroll with your significant other, or to obtain a great tan! Put some SPF on, then spend the rest of the day relaxing on one of its many pristine beaches till the sun sets.
Popular beaches in Fiji: are Castaway Island, Honeymoon Beach, Horseshoe Bay, Liku Beach, Namale Private Beach, Natadola Beach, Yasawa Island Beach, and many more.
20. Banana Leaf Massage: Relax Your Mind and Body!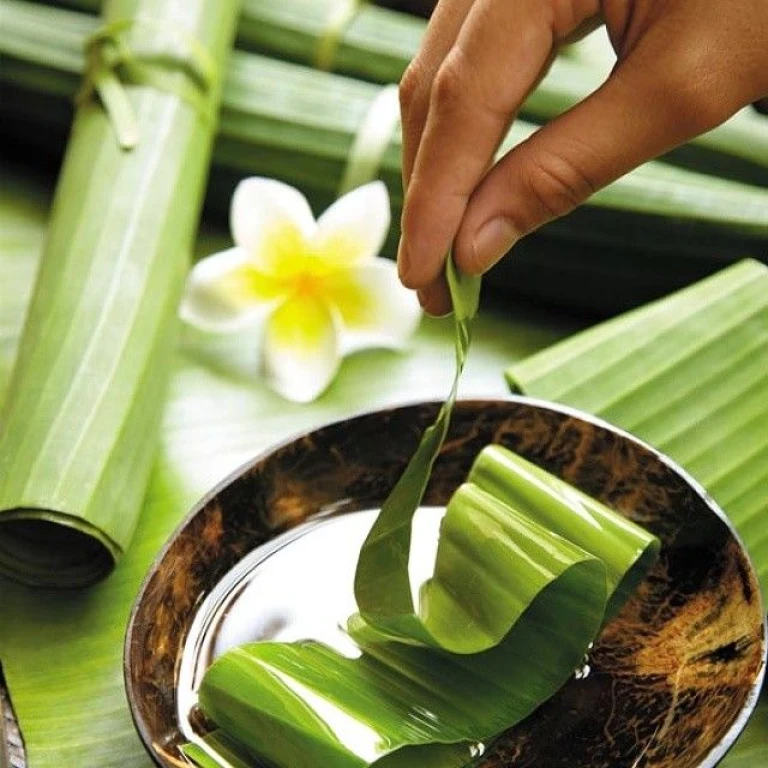 Relax your mood with spa treatments and massages after a day of adventure, thrills, and fun by getting an unusual and crazy banana leaf massage. They really wrap you up in a giant banana leaf as a start. They next cover you with virgin coconut oil and natural brown sugar, giving you the impression that you are being prepared for the oven. Be at ease, though! Once the relaxing head massage starts, you'll forget about all of your worries, sorrows, and everything else in the world! The massage will be complemented by carefully selected ambient music and natural noises that will uplift your spirits and make you feel completely rejuvenated after the session.
Where to try: Rainforest Spa at Koro Sun Resort
Starting price: INR 2,400/-
Conclusion
Fiji is a country and archipelago in the South Pacific Ocean, where happiness is a part and parcel of life. Their family, culture, fresh food, and breathtaking natural surroundings all reflect the friendly Bula attitude. It is an ideal location for everyone, whether you're searching for adventure, a sense of community, a natural vacation, or to unwind and reconnect.
Also read: 9 Reasons Why Fiji Is the Best Place to Fall in Love