We all love dining out, it's a delightful treat we can savor every now and then. Often, we discover our favorite dishes at specific restaurants, each with its own unique specialties. Some of these dishes are a result of skilled chefs, while others are all about meticulous preparation.
What's interesting is that its better not to know all the steps involved in the making of your favorite dishes. After all, you might not want to know all the details!
Famous Restaurant in Japan says 60 year old Uncleaned Pot is the secret behind the taste!
Abe-chan, a beloved Japanese restaurant in Tokyo, known for its mouthwatering pork skewers, recently made headlines on a popular Japanese TV show. What's the buzz, you ask? Well, they've been using the same sauce jar for over 60 years without a single cleaning session!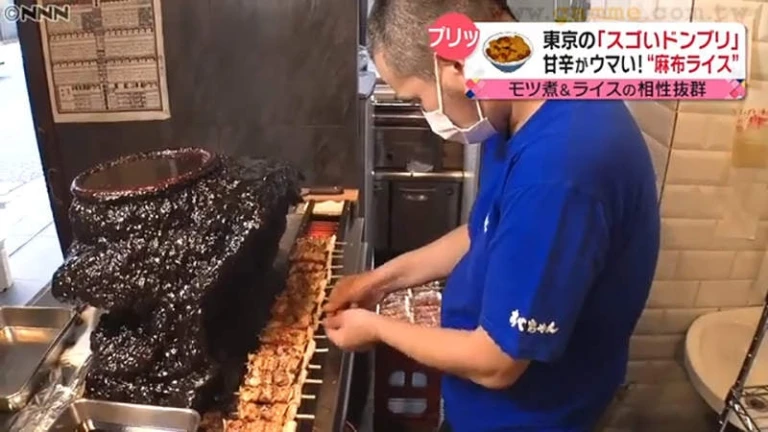 Making Pork skewers at Abe-Chan Japanese Resturant (Image source)
In the TV show, Atsushi Abe, the third-generation owner of Abe-chan, shared the secret behind their scrumptious pork skewers. He revealed that this well-worn sauce jar holds a 'secret ingredient' that has been slowly building up over the years, adding an incredible umami flavor to their dishes. The food experts were wondering if it's safe to put fresh sauce into an old, untouched container that's been sitting around for decades.
One of the experts shared a cool idea – if you heat-treat the sauce for long enough, it might be totally safe from any bacteria. Plus, they did this fascinating experiment where they added clean water to a jar filled with really old black water 365 times! Surprisingly, most of the original stuff disappeared by the end. So, it turns out that the sauce jar probably doesn't hold sauce from 60 years ago after all!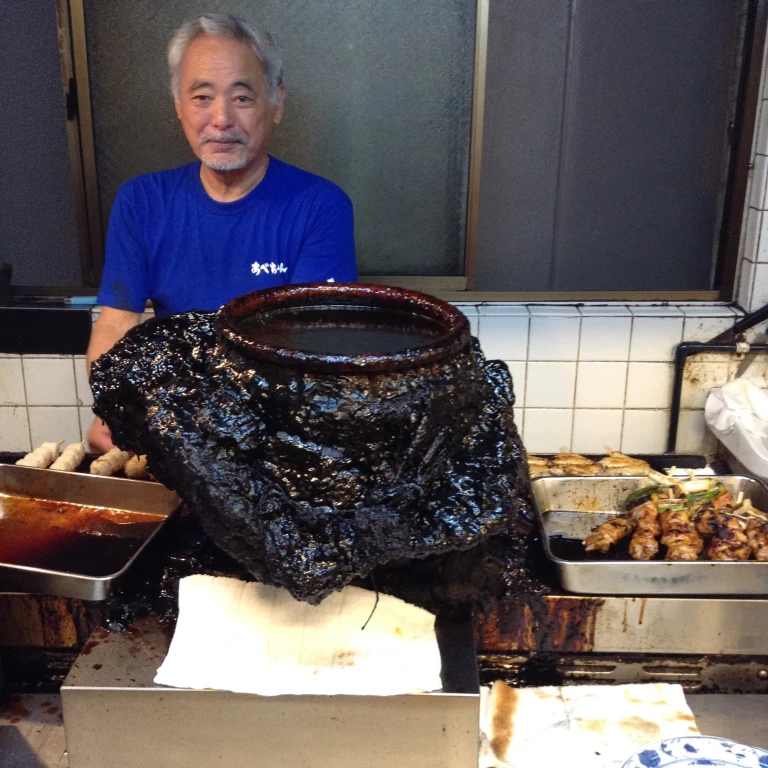 Atsushi Abe, The owner of Abe Chan Restaurant (Image source)
However, some long-time Abe-chan fans swear by the place and haven't had any issues, while others are raising concerns about the jar's cleanliness. Food safety experts have chimed in, urging caution about unclean utensils due to potential bacterial risks. But don't worry, Abe assures everyone that they take all necessary precautions to keep things safe.
Controversy aside, Abe-chan continues to be a favorite spot for pork skewer enthusiasts. They've got over 100 glowing Google reviews, with diners raving about the delectable skewers.
Whether or not the unsullied sauce jar holds the key to Abe-chan's success is up for debate. One thing is for sure, this restaurant's unique approach to cooking has made it a beloved restaurant in Tokyo's vibrant food scene.
Also read: Exploring Must-Try Local Foods and Eateries in Mangalore
What is your take on this? Would you still eat at your favorites dining place if you find out that the utensil used for preparing the food hasn't been cleaned for over 6 decades? Let us know your thoughts on our Social media pages @Tripzilla India Facebook & Instagram.