Welcome to the heart of India, where history, culture, and modernity seamlessly blend. Delhi, the capital city, is a treasure trove of experiences waiting to be explored. As you embark on your journey through the vibrant streets and historic monuments, don't forget to pick up some unique souvenirs to cherish the memories of your visit. In this article, we'll guide you through the diverse array of souvenirs you can find in Delhi.
1. Handicrafts from Dilli Haat: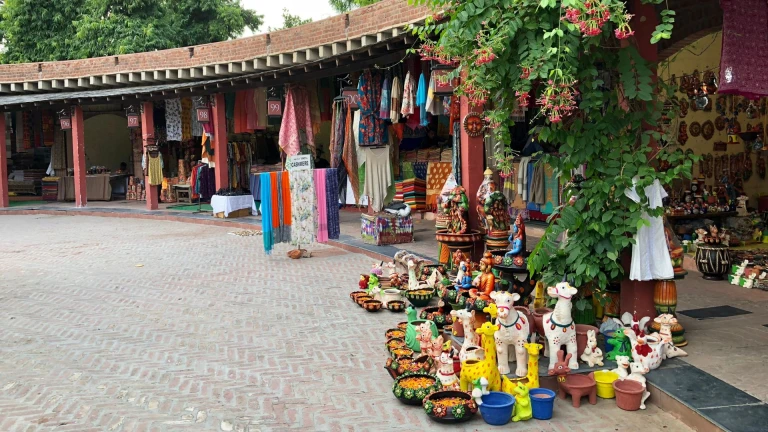 Dilli Haat, Delhi
Dilli Haat is a cultural haven for traditional Indian handicrafts. From intricate jewelry to handwoven textiles, the market showcases the craftsmanship of skilled artisans from across the country. Don't miss the chance to grab a piece of Delhi's rich artistic heritage, whether it's a Phulkari dupatta, a Madhubani painting, or a hand-carved wooden artifact.
2. Spices from Khari Baoli: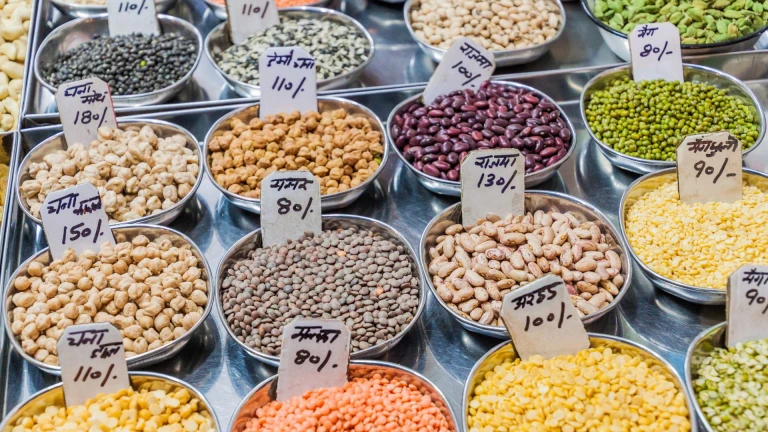 Spices from Khari Baoli
Delhi's historic spice market, Khari Baoli, is a sensory delight. The vibrant colors and fragrances of exotic spices will transport you to the heart of Indian cuisine. Purchase a selection of spices like cardamom, saffron, or garam masala to bring a taste of Delhi back home. The aromatic spices make for both a flavorful addition to your kitchen and a unique souvenir.
3. Ethnic Clothing from Chandni Chowk: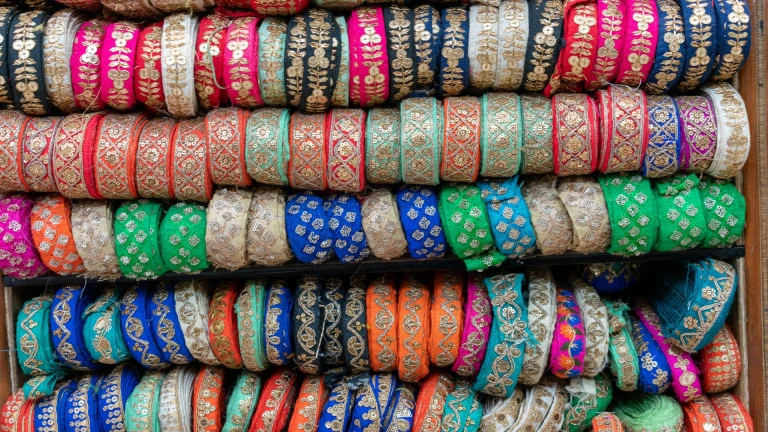 Ethnic Bangles at Chandni Chowk
Chandni Chowk, one of Delhi's oldest and busiest markets, is a paradise for those seeking traditional Indian attire. Explore the narrow lanes filled with shops offering exquisite sarees, lehengas, and kurtas. Whether you're attending a special occasion or simply want to add a touch of Indian fashion to your wardrobe, Chandni Chowk has something for everyone.
Read more: Top 10 Cheap Shopping Places in Delhi for Shopaholics
4. Delhi's Street Food Spices: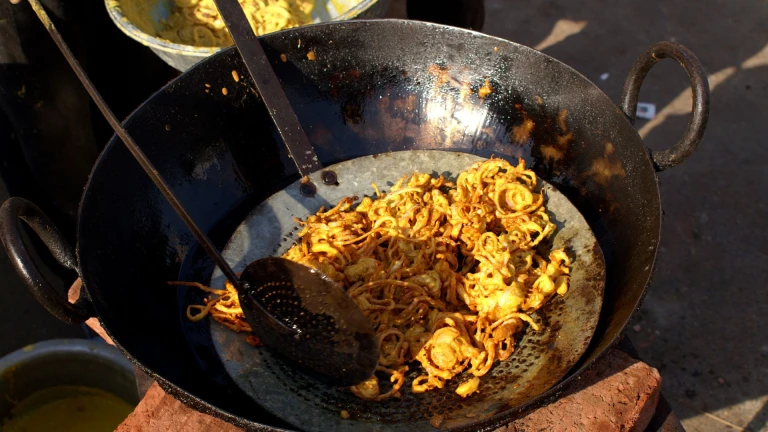 Delhi's Street Food
Delhi is renowned for its diverse and mouthwatering street food. Bring the flavors of the city into your kitchen by purchasing the spices used in popular street snacks like chaat, golgappa, and kebabs. Spice blends such as chaat masala and tandoori masala can be found in local spice shops, ensuring you can recreate the delicious tastes of Delhi at home.
5. Rajasthani Mojari Shoes: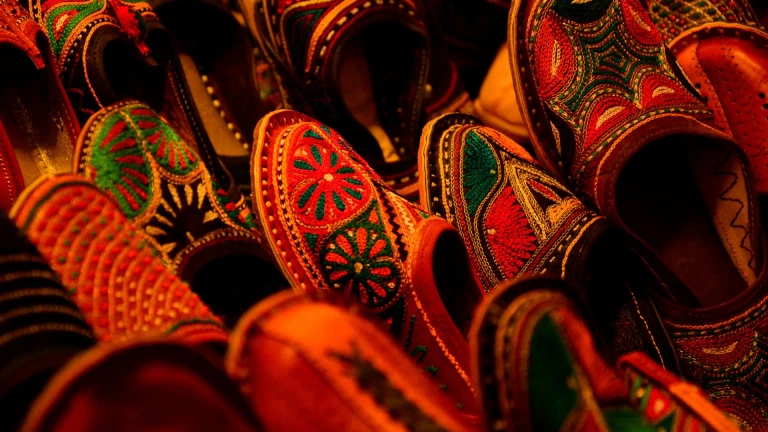 Rajasthani Mojari Shoes
A short trip from Delhi will lead you to Rajasthan, known for its vibrant culture and unique footwear – Mojari shoes. These handcrafted leather shoes, adorned with colorful embroidery and beads, are not only stylish but also a comfortable and cultural keepsake. Find them in markets like Janpath or Sarojini Nagar for an authentic touch to your Delhi souvenirs.
6. Pashmina Shawls from Kashmir Emporium: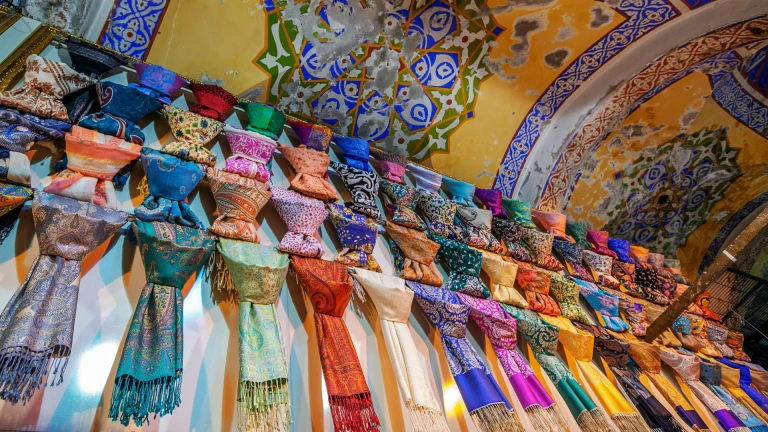 Pashmina Shawls
Delhi hosts several Kashmir Emporiums, where you can find exquisite Pashmina shawls. These soft and luxurious wraps are made from the fine wool of Kashmiri goats. Choose from a variety of designs, ranging from traditional paisley patterns to contemporary styles. A Pashmina shawl not only keeps you warm but also serves as a timeless and elegant memento of your visit to Delhi.
7. Indian Tea from Connaught Place: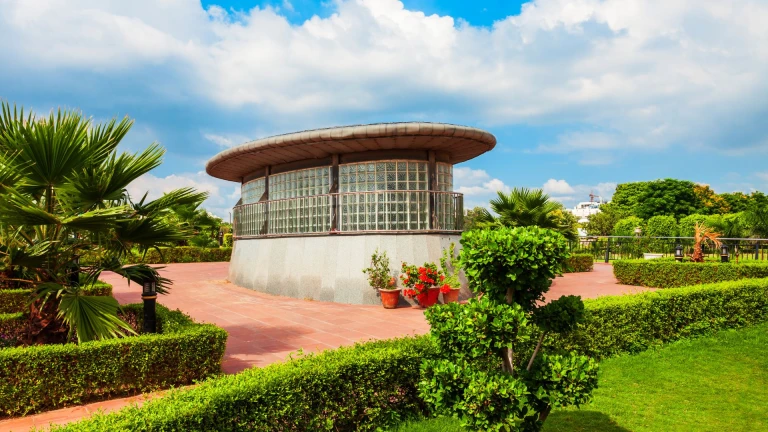 Connaught Place Central Park, New Delhi
India is renowned for its diverse tea varieties, and you can find an array of flavorful blends in Connaught Place. Pick up a selection of aromatic chai, Assam, or Darjeeling teas to enjoy a taste of India in the comfort of your home. Tea makes for a thoughtful and consumable souvenir, perfect for sharing the warmth of Delhi with friends and family.
8. Mughal-inspired Miniature Paintings: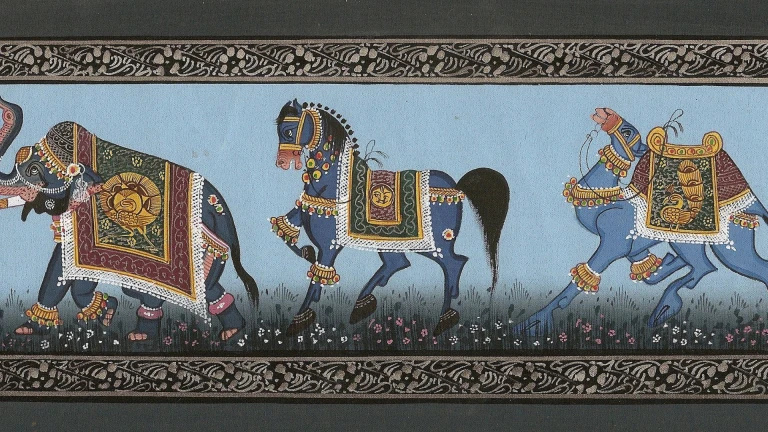 Mughlai Elephants Miniature Painting on Silk
Embrace the artistic legacy of the Mughal era with miniature paintings depicting scenes from Indian mythology, royal courts, and daily life. Look for these intricate artworks in shops around historical sites like the Red Fort or Humayun's Tomb. These miniature paintings are a beautiful representation of India's cultural and artistic heritage.
9. Brass and Copperware from Matia Mahal: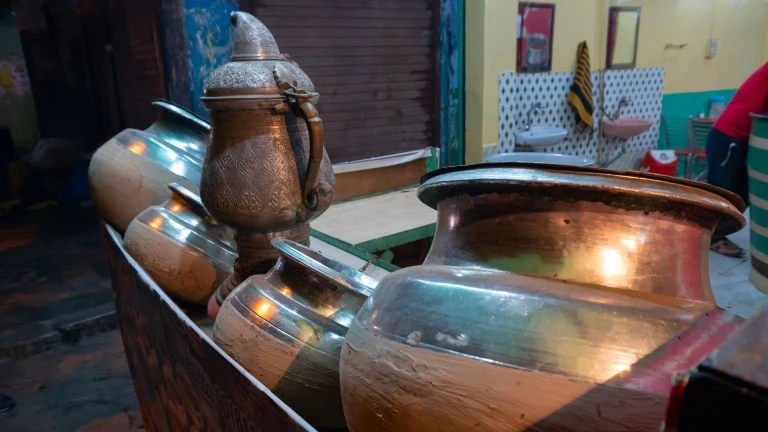 copper utensils of Old Delhi market
Matia Mahal, located in Old Delhi near Jama Masjid, is famous for its brass and copperware. From intricately designed plates to ornate utensils, these items reflect the skilled craftsmanship of local artisans. Bring home a piece of Delhi's rich history and culture with these traditional and functional metalwork pieces.
10. Delhi-themed Postcards and Art Prints: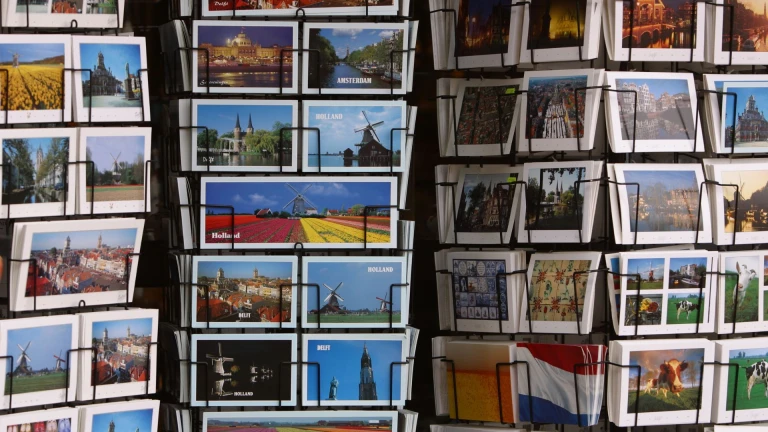 Postcards on display
Capture the essence of Delhi through locally crafted postcards and art prints. Look for illustrations or photographs featuring iconic landmarks like India Gate, Lotus Temple, and Qutub Minar. These artistic representations make for affordable and easy-to-pack souvenirs, allowing you to share the beauty of Delhi with friends and family around the world.
11. Ayurvedic Products from Khan Market: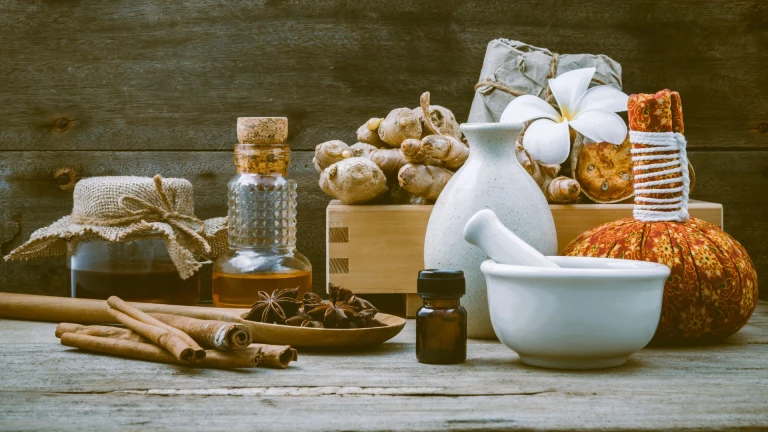 Ayurvedic Products
Indulge in the healing traditions of Ayurveda by purchasing natural skincare and wellness products from Khan Market. From aromatic essential oils to herbal soaps and beauty creams, these Ayurvedic treasures offer a touch of holistic well-being. Choose products made with locally sourced ingredients for an authentic Delhi experience.
12. Bollywood Memorabilia: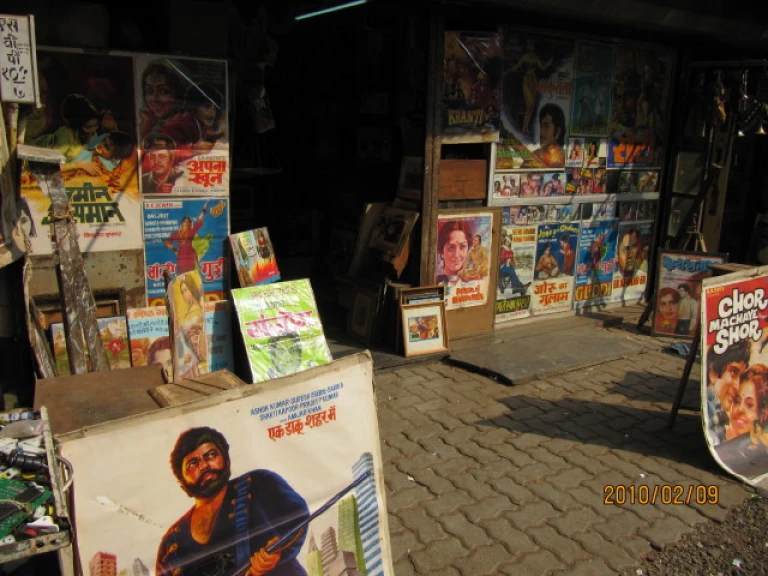 Bollywood Memorabilia Img: Leonora (Ellie) Enking
Delhi's markets often feature stalls dedicated to Bollywood merchandise. Grab a poster of your favorite Bollywood movie, a mug adorned with iconic film dialogues, or even a keychain featuring famous actors. Bollywood memorabilia is a fun and lighthearted way to remember the entertainment side of Delhi.
Also read: Exploring Delhi's Famous Cuisine: A Food Lover's Guide
Delhi's bustling markets and historic charm provide a perfect backdrop for souvenir shopping. Whether you're into traditional handicrafts, spices, ethnic clothing, or unique footwear, the city offers a wide range of options to suit every taste. So, on your next visit to Delhi, make sure to indulge in the rich tapestry of its cultural offerings and bring home a piece of this vibrant city. Happy souvenir hunting!