The International Indian Film Academy (IIFA) Awards 2018 just happened this weekend, and there's no better time to celebrate Bollywood than now. When it comes to the multi-billion dollar Bollywood industry, filmmakers spare no effort in making sure that their film is visually appealing and captivating. And not forgetting the artists who shed their blood, sweat and tears to bring entertainment to us fans!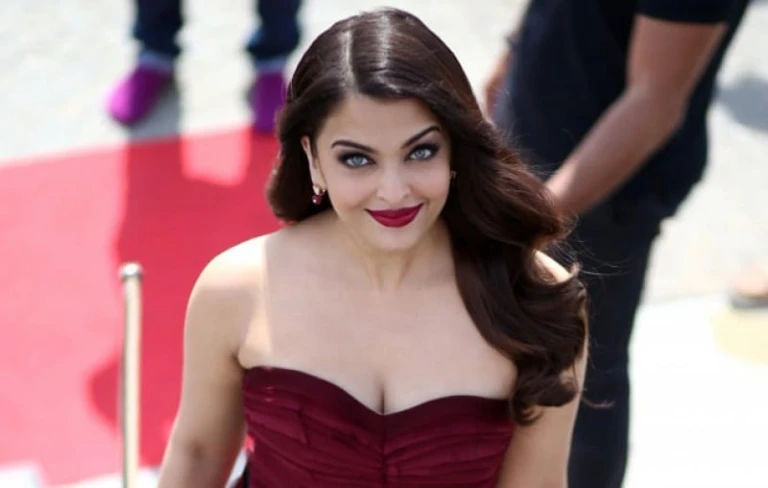 Image credit: Fashion Central India
Bollywood filmmakers have the amazing ability to take us viewers on a journey around the world through their specially curated choices of filming locations. While Europe and the USA are highly popular regions, some of the most beautiful shooting spots are located in India itself! From rugged mountains to rustic palaces, India hasn't failed to dazzle and enthrall us through the big screen.
So if you're an avid Bollywood fan and have always pictured yourself as a superstar in your favourite movie scenes, this is your golden chance to do just that. Head to these ten stunning locations in India and live your Bollywood dream!
1. The Golden Temple – Amritsar, Punjab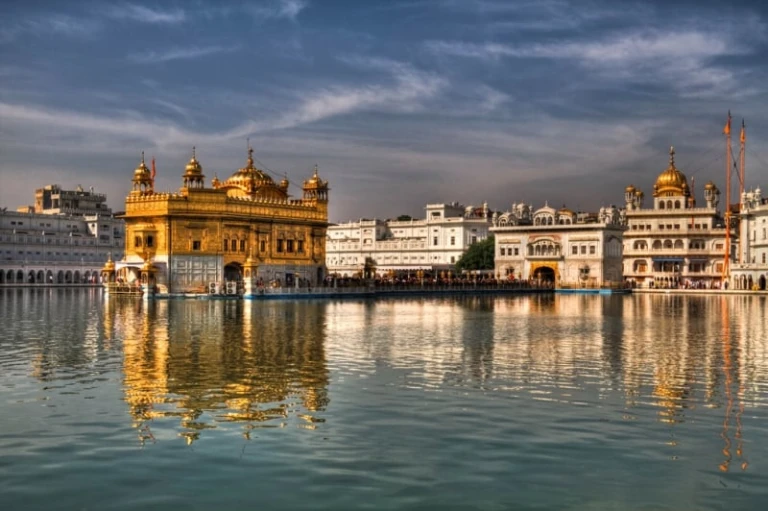 Image credit: Ronald Woan
With its top half made purely from gold, the legendary Golden Temple is almost synonymous with Amritsar. This awe-inspiring temple is the holiest shrine in the Sikh faith, and it is part of the larger gurdwara complex known as Harmandir Sahib.

Image credit: (right) Arantxa Hernandez
Pilgrims from all around the world come to Amritsar to bathe in the sacred body of water surrounding the glittering shrine. The water is believed to have healing powers, and it is no wonder that this location is known as India's most spiritual site!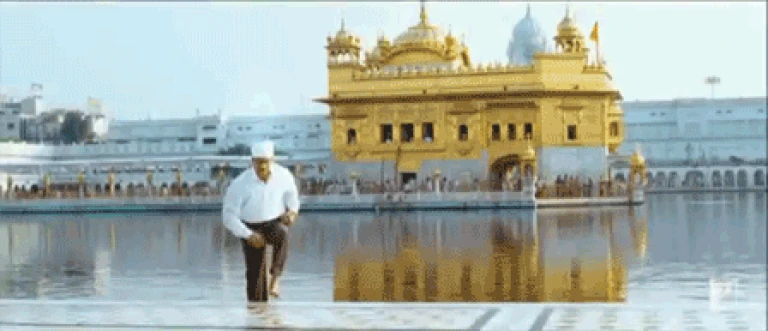 Gif credit: Giphy
The iconic Golden Temple was featured in the movie Rab Ne Bana Di Jodi, during the sad version of the song "Tujh Mein Rab Dikhta Hai". It was here that Taani (Anushka Sharma) realised she saw God in Raj (Shah Rukh Khan), beautifully portraying the divine aura of this location. Truly, it was a scene that brought tears to many Bollywood fans!
Answer a simple question here and stand to WIN A PAIR OF ALL-IN RETURN AIR TICKETS TO AMRITSAR to experience the grandeur of this famous Hollywood site!
2. Pangong Tso Lake – Ladakh, Jammu & Kashmir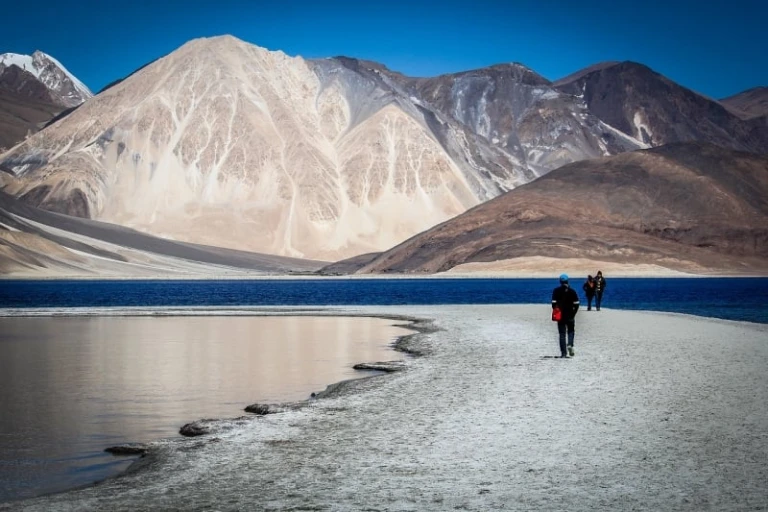 The awe-inspiring Pangong Tso Lake spans 150km from India to Tibet, and it is one of the largest saltwater lakes in Asia. Possibly disguising as a painting straight out of a museum, Pangong Tso will wow you with the deepest shades of azure blue and a sandy, snow-brushed mountain backdrop.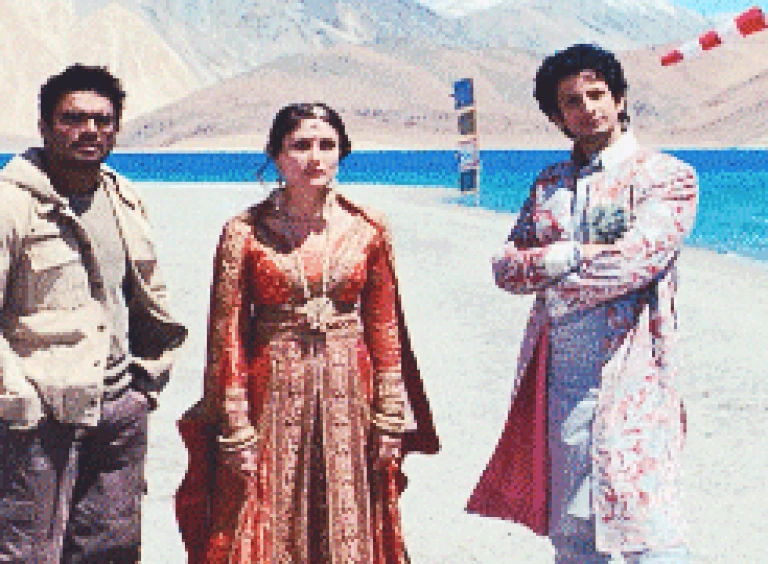 Gif credit: Giphy
The allure for this amazing location first started when it appeared in the romantic thriller film Dil Se in 1998. But most would remember the Pangong Tso Lake in Ladakh as the setting for the final scene of the 2009 hit movie 3 Idiots, where Kareena Kapoor meets Aamir Khan in her bridal outfit.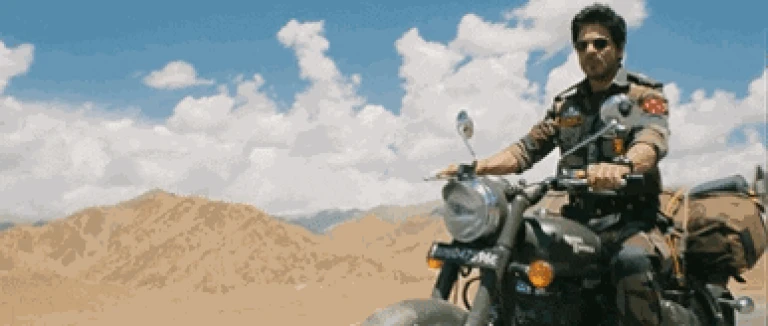 Gif credit: Giphy
Oh, and how can we forget our heart-throb Shah Rukh Khan riding through Ladakh during the opening scene of Jab Tak Hai Jaan? Ladakh is a popular destination amongst bikers for road trips. In fact, it is the least populated state in India and its isolation makes it one of the best stargazing spots in the world.
3. The Oberoi Udaivilas – Udaipur, Rajasthan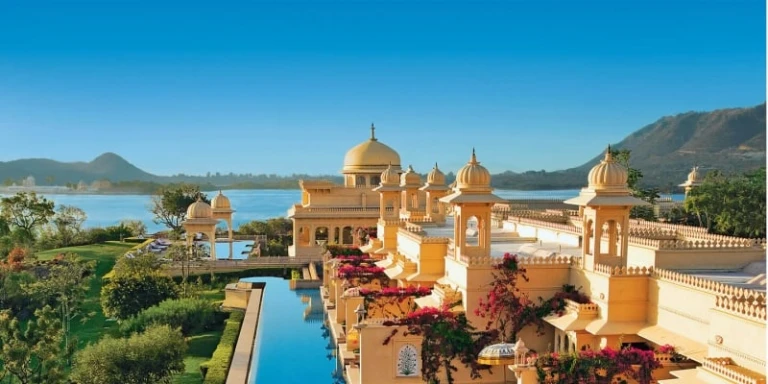 Image credit: The Oberoi Udaivilas
The Oberoi Udaivilas is one of the most unique luxury hotels in India. Located on the picturesque bank of Lake Pichola, this establishment sits on the two-century-old hunting grounds of the Maharana of Mewar and spans a massive 50 acres! What's more, the premises also house a 20-acre wildlife conservatory.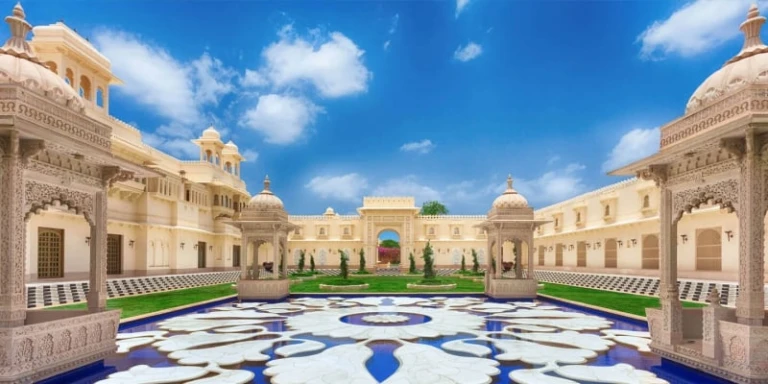 Image credit: The Oberoi Udaivilas
The resort aims to recreate the ambience of a royal residence, complete with intricate artefacts and dome structures, marble pavilions and carefully manicured courtyards. Staying here would make you dream of having your own dream destination wedding or honeymoon.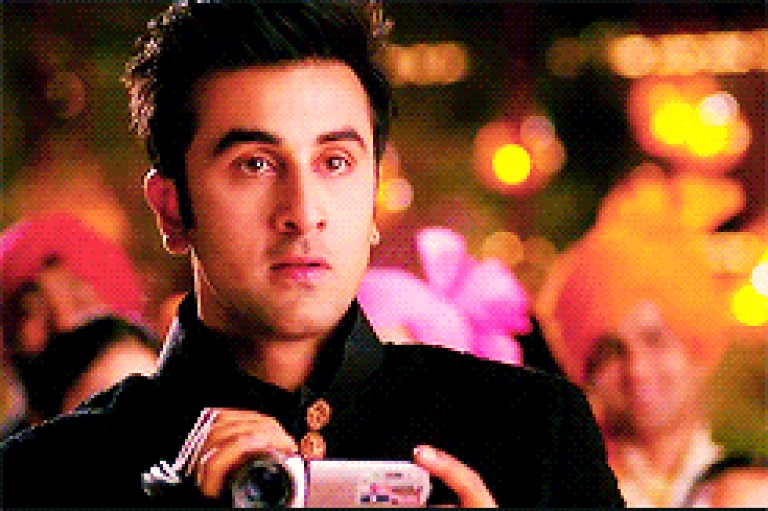 Gif credit: Giphy

The Oberoi Udaivilas in Udaipur is such a gorgeous establishment that it had to be added to this list. The movie Yeh Jawaani Hai Deewani was an iconic movie that made people take notice of Udaipur. Remember Aditi's (Kalki Koechlin) big fat Indian wedding and the melodious song "Kabira"? Those scenes were beautifully shot here!
4. Athirapally and Vazhachal Falls – Thrissur, Kerala
Image credit: Souradeep Ghosh
The Athirapally and Vazhachal Falls are twin waterfalls located in the picturesque Thrissur district in Kerala. In fact, Athirapally Falls is the largest waterfall in the whole of Kerala, and is also known as the Niagara Falls of India!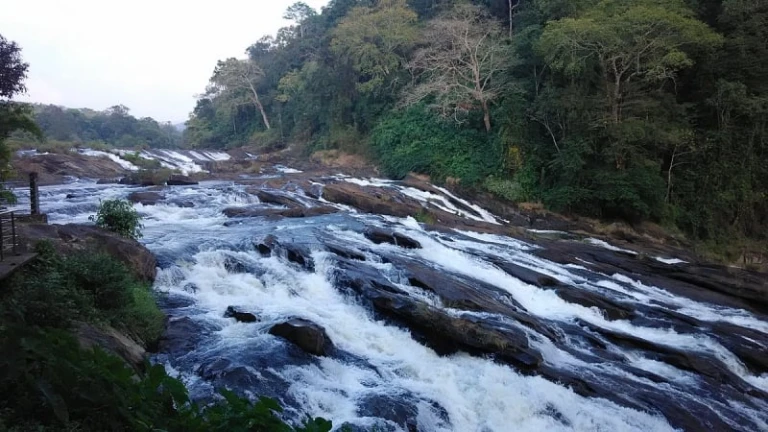 Image credit: Navaneeth Krishnan S
Although this spot is named Vazhachal Falls, it is actually a river cascading over rocks, creating a waterfall-like effect. The area is also a popular picnic spot amongst the locals, so grab some hearty Indian food from the town of Chalakudy before heading there.
Gif credit: Giphy
Several Bollywood, Malayalam and Tamil films have been filmed here, with notable ones being the blockbuster movie Baahubali. Many scenes from the movie were shot at both the falls, including the scene where Baahubali transports the deity's statue.
5. Kerala – Munnar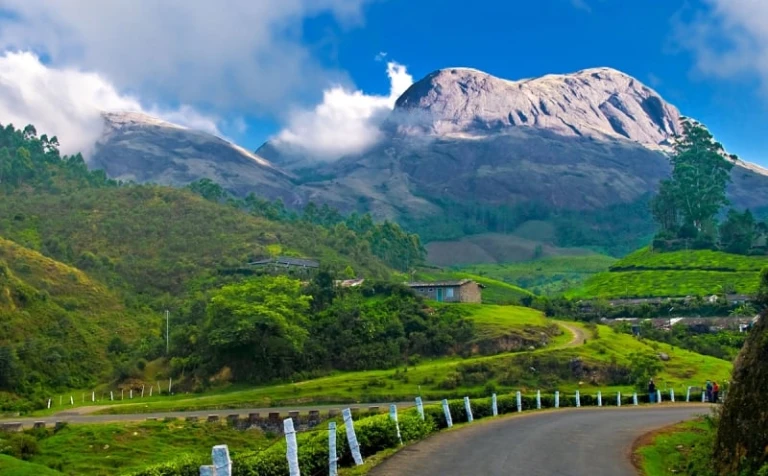 Image credit: Bimal K C
Did you know that Munnar used to be the summer resort of the former British Government in South India? This picturesque hill station is located in the Idukki district of Kerala, and it sits at the confluence of three mountain streams. Imagine waking up to such views, with the Arabian sea on one side and the Western Ghats on the other!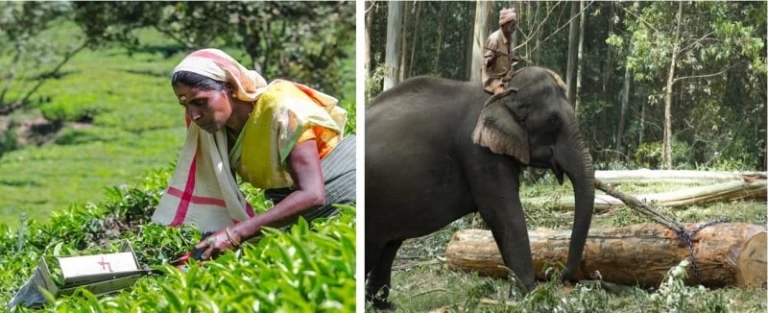 Image credit: (left) Stefano Ravalli, (right) Saurabh Chatterjee
Munnar is known for its verdant tea plantations as well as its wildlife sanctuaries which are home to exotic and rare species of animals. While you are there, remember to pamper yourself to an invigorating Ayurvedic massage.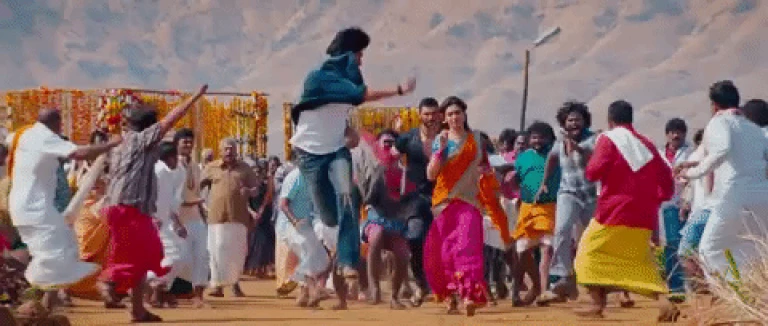 Image credit: Giphy
The song "Kashmir Tu, Main Kanyakumari" from the Bollywood movie Chennai Express would definitely have gotten you dancing on your feet. This popular song was filmed in the town of Munnar, with some scenes shot at the tea estates. It's no wonder why every spot that Shah Rukh Khan visits becomes an attraction overnight!
6. Humayun's Tomb, Red Fort, Qutub Minar – Delhi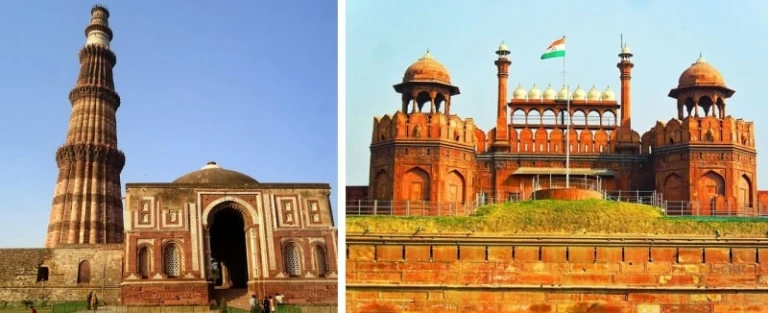 Image credit: (left) Arun PlaneMad, (right) Hemant Banswal
The Qutub Minar is one of the finest ancient monuments of Delhi erected by the sultans of Mehrauli. The finest craftsmen and artisans were brought in to erect this tower to celebrate the triumph of the Muslim rule. And did you know that the foundations of the Red Fort contain the decapitated bodies of prisoners?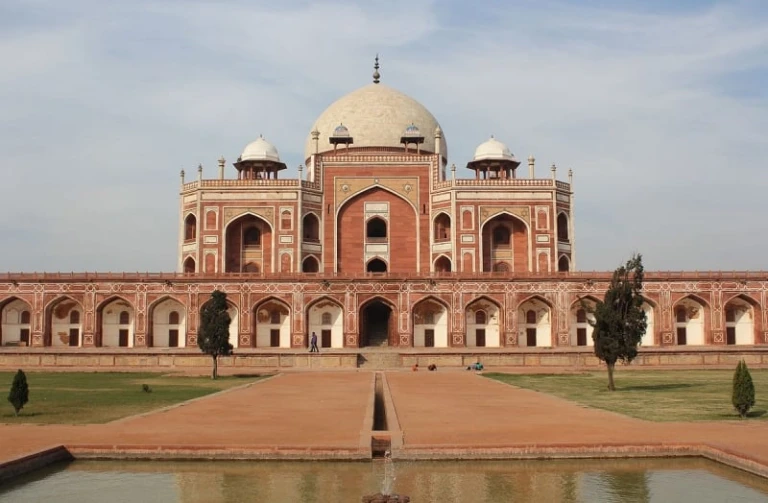 Image credit: Arian Zwegers
It may look similar to the Taj Mahal, but this building is actually Humayun's Tomb. This attraction features a blend of Persian and Mughal elements while following strict rules of Islamic geometry – architecture students, do take note!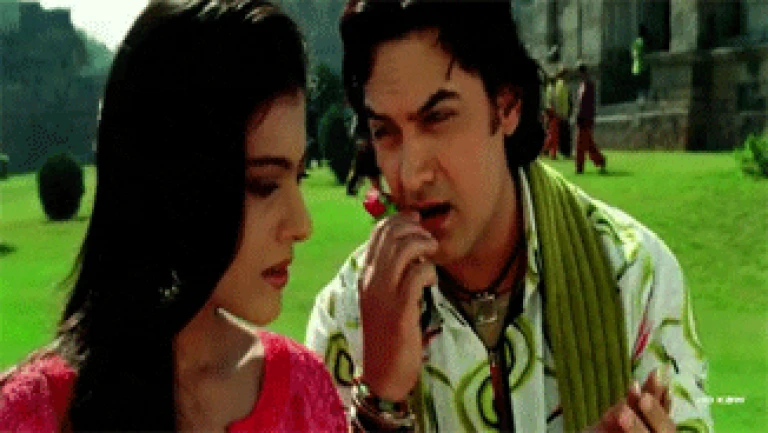 Gif credit: Giphy
The city of Delhi boasts multiple locations that have piqued the interest of top filmmakers. The first half of the romantic thriller film Fanaa features amazing attractions like Purana Qila, Humayun's Tomb, Qutub Minar and the Red Fort. And not to forget the song "Chand Sifarish" that captured all of our yearning hearts – it was filmed at these very locations!
7. Amber Fort – Jaipur, Rajasthan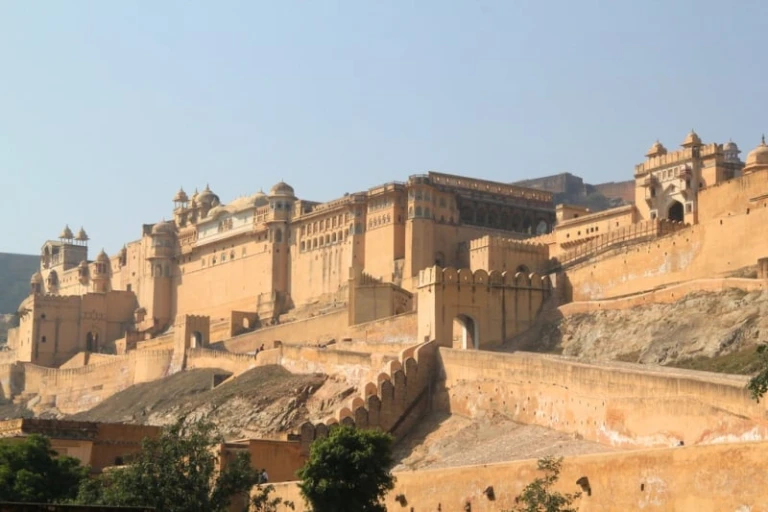 Image credit: Patrick Rasenburg
Built from yellow and pink sandstone, this expansive and magnificent fort is made up of a gigantic palace complex which houses the Amber Palace (Sheesh Mahal). Declared a UNESCO World Heritage site, the grand and opulent palace was once the residence of the royal family.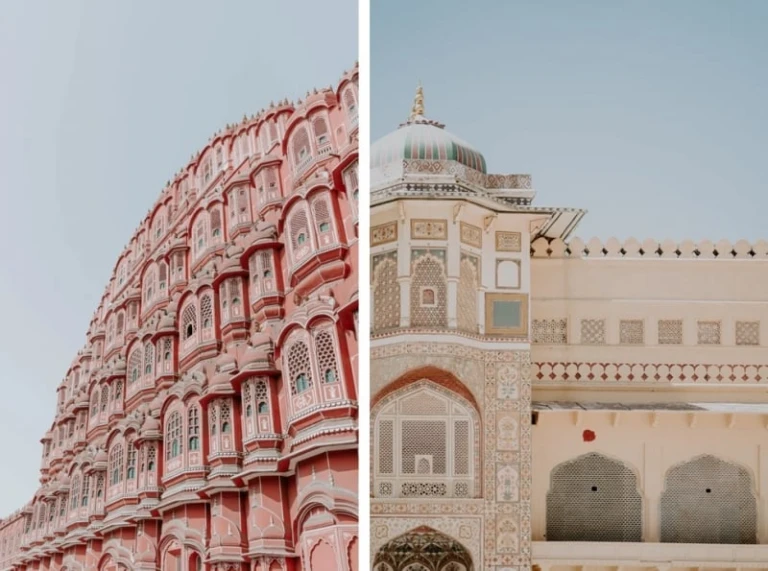 Jaipur has the ideal blend of history, nature, colours and architecture, and it is no doubt a favourite filming location amongst top Bollywood directors. Also known as the Pink City, Jaipur is the largest city in Rajasthan and it boasts numerous architectural wonders like the City Palace and Hawa Mahal.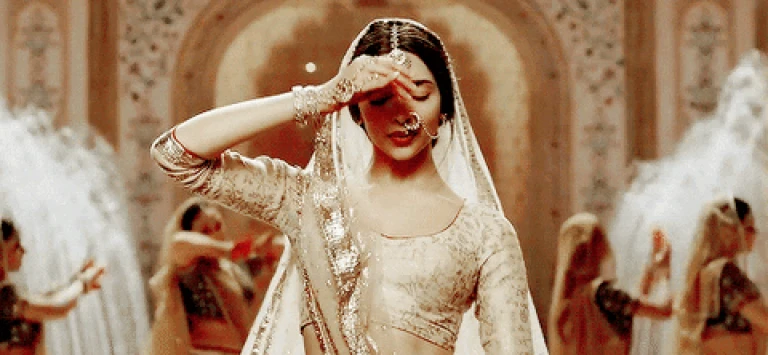 Gif credit: Giphy
Mastani's (Deepika Padukone) magical song sequence "Mohe Rang Do Laal" from the cinematographic marvel Bajirao Mastani was filmed at the majestic Amber Fort in Jaipur, Rajasthan. Even most parts of the epic film Jodha Akbar was filmed here. Isn't this already compelling enough for you to visit this prominent attraction? Don't forget to glam up for your own Deepika-inspired Instagram photoshoot!
8. Thajiwas Glacier – Sonamarg, Jammu & Kashmir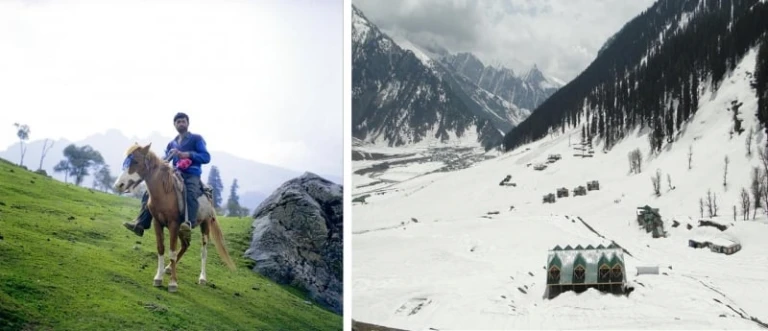 Image credit: (left) zhangych, (right) Ankur P
The locality of Sonamarg, which means "Meadow of Gold", is located in the state of Jammu and Kashmir, and it can be easily accessed from the main town of Srinagar by car. The Thajiwas Glacier offers a multitude of things for you to do – hire a pony and trek to the glacier, try your hand at trout fishing at the Sindh River, or just take in the sights of the alpine beauty!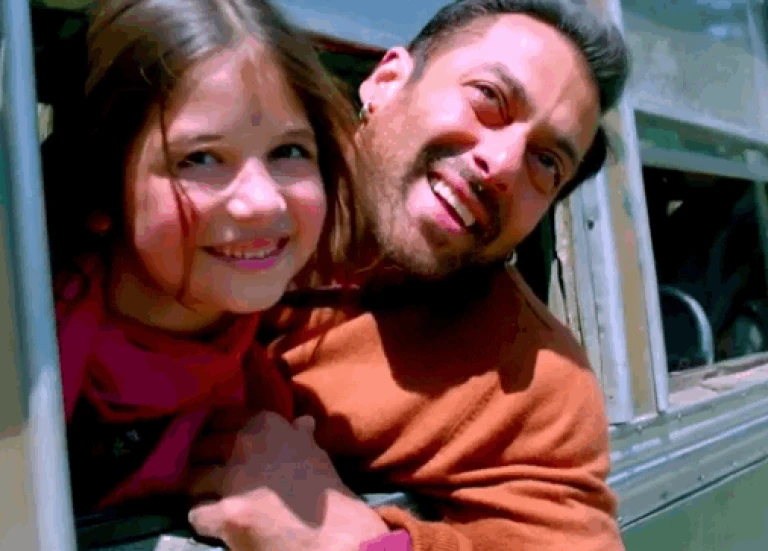 Gif credit: Giphy
You surely would remember the climactic final scene from the movie Bajrangi Bhaijaan, where Bajrangi (Salman Khan) and Munni (Harshaali) finally reunite with Munni's family. That scene was filmed at the Thajiwas Glacier in Sonamarg, against the backdrop of snow-capped mountains.
9. Sarkhej Roza – Ahmedabad, Gujarat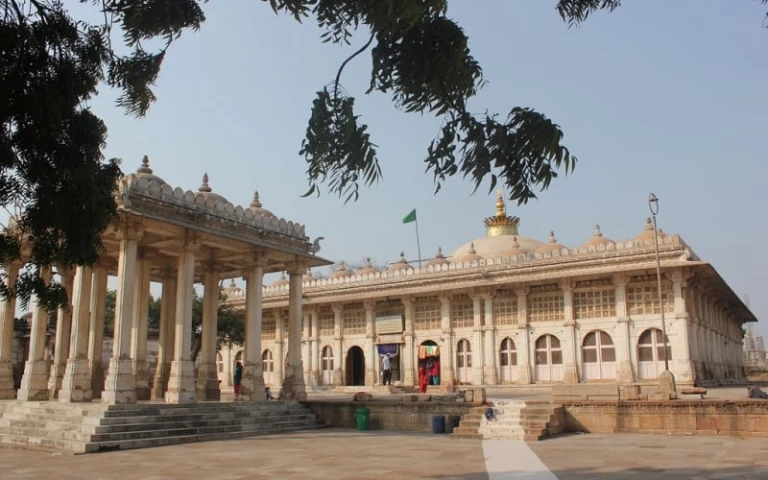 Image credit: Kandukuru Nagarjun
The historic complex of Sarkhej Roza comprises a mosque, tomb and palace dedicated to the memory of a famous Sufi saint, Ahmed Khattu Ganj Baksh. This rustic spot was built in the mid-15th century and it features Islamic stylistic influences from Persia, fused with Hindu craftsmanship and Jain features.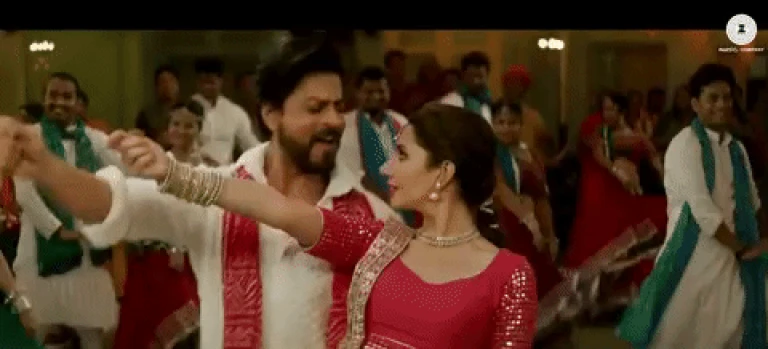 Gif credit: Giphy
The celebratory song sequence of "Udi Udi Jaye" from the romantic action film Raees was filmed at Sarkhej Roza in Ahmedabad. This film was Pakistani actress Mahira Khan's Bollywood debut, and we all can agree she acted really well alongside Shah Rukh Khan!
10. Rohtang Pass – Manali, Himachal Pradesh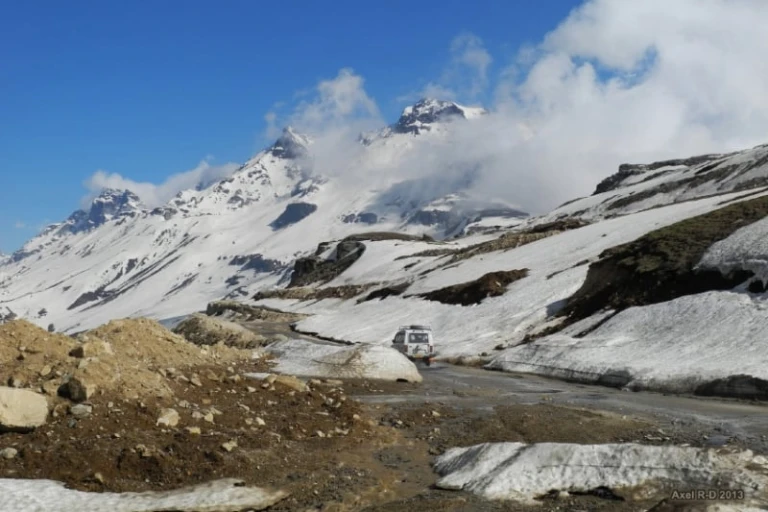 Image credit: Axel Drainville
Located at an altitude of about 13,000 ft, the Rohtang Pass is the gateway to the Lahaul and Spiti Valley in Himachal Pradesh and is located on the Manali-Leh highway. The area is open to visitors only from April to September after permission is given by the Indian Army. Many adventure seekers come here on a day trip to ski and enjoy the panoramic views.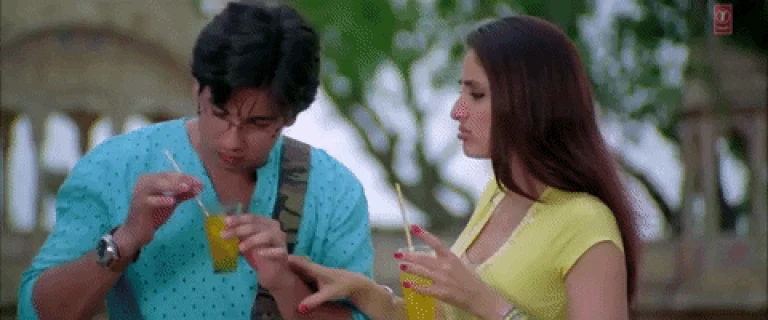 Gif credit: Giphy
We would all remember Geet (Kareena Kapoor) joyfully singing"Yeh Ishq Hai, Jannat Dikhaye" while flailing her arms out of the jeep that Aditya (Shahid Kapoor) was driving. That catchy song sequence from Jab We Met was shot at Rohtang Pass.
Image credit: Prashant Patel
Bollywood is indeed a powerful thing that unites fans from all over the world. Yes, the movies are lengthy, but they give us a three-hour escape into a different world where we can forget about our worries. These movies would have made you fall in love, scream in fear or laugh out loud – so why not relive those moments by heading to these ten spectacular locations on your next trip!