When it comes to vacations in Switzerland, we often think of snowy mountains and blissfully white slopes. However, the reality is that Switzerland offers plenty of experiences for all types of travellers regardless of the season!
For those who prefer highland adventures and cold weather (in lieu of beaches) during summertime, Switzerland is the perfect getaway for you! Here are some fun activities you can look forward to when you spend summer in Switzerland.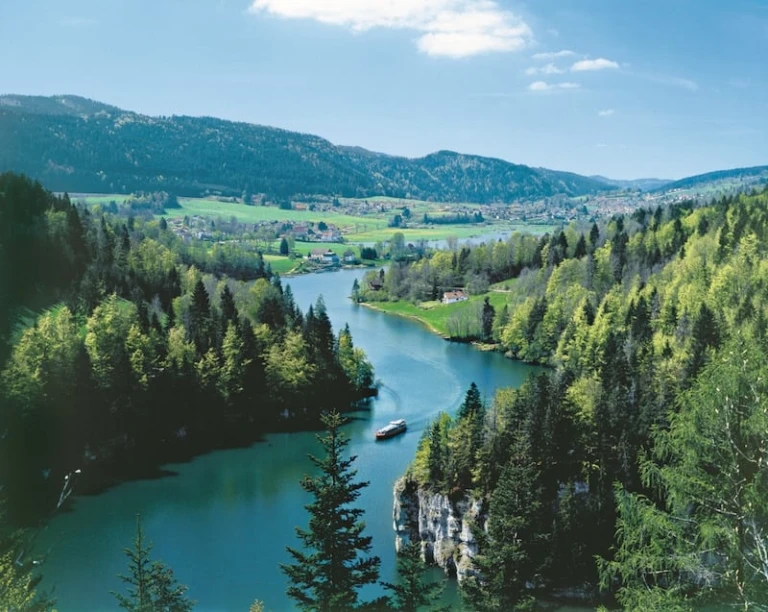 Image credit: Switzerland Tourism
Top things to do in Switzerland during the summer
1. Try out the longest summer toboggan run in Switzerland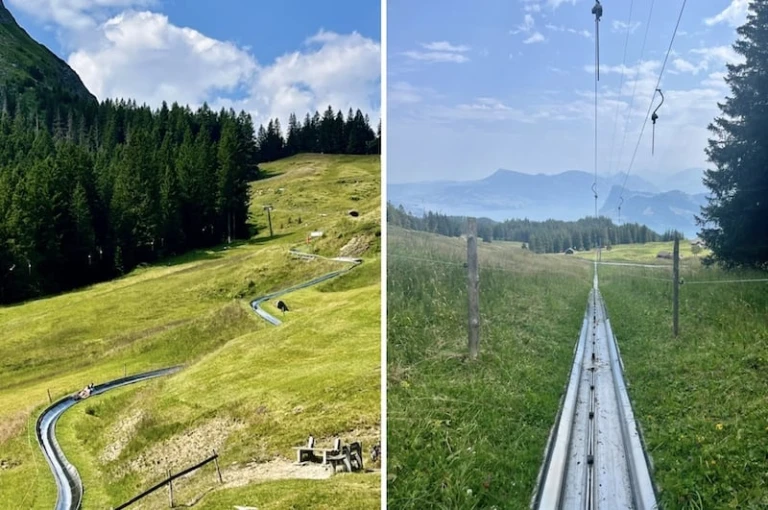 Image credit: Winnie Tan
Take in the lush scenery of Mount Pilatus through the Fräkigaudi Toboggan Run. For those unfamiliar, tobogganing is typically a winter sport, where you slide down snowy slopes via a sled called a toboggan. But did you know that you can also do this during summertime in Fräkmüntegg, located on the lower slopes of the mountain?
This time, the toboggans come with wheels and you'll also be able to control its speed as you whoosh through a curved steel channel. With a length of 1,350m, this is Switzerland's longest summer toboggan run! Definitely worth adding to your list of things to do during summer in Switzerland.
2. Glide through the trees with magnificent views at every angle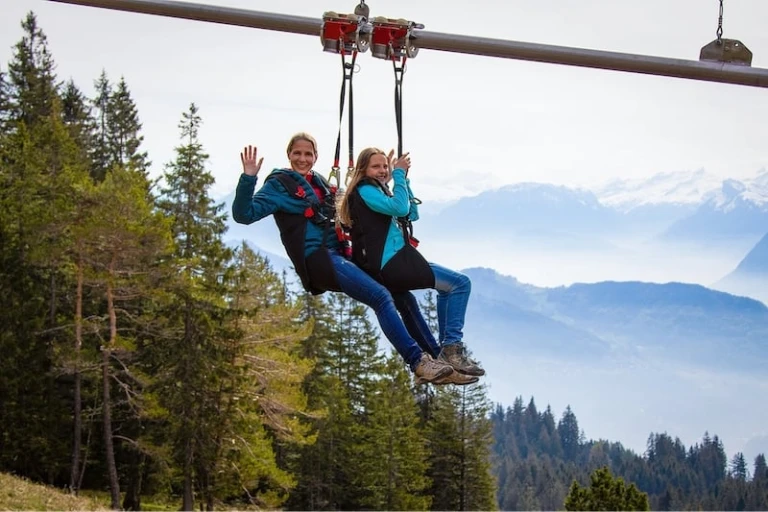 Image credit: Pilatus-Bahnen AG
Up next is another note-worthy attraction in Mount Pilatus: the Dragon Glider. This 500-metre-long ride takes you from Fräkmüntegg to Drachenalp from the comfort of a paraglider seat. What sets it apart from other attractions is that, instead of the usual zipline, it features a tubular steel structure. On your glide down, enjoy the spectacular panorama of verdant forests as well as mountains on the horizon.
3. Enjoy a scenic ride to the Top of Europe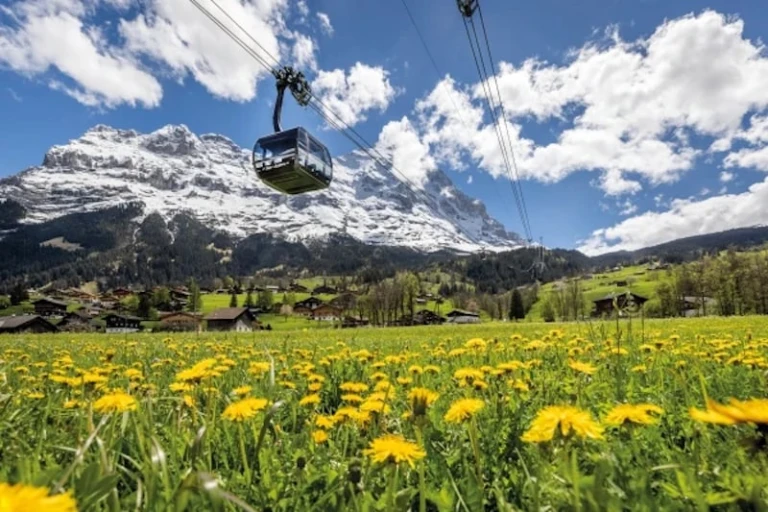 Image credit: Jungfrau Railways
Taking the Eiger Express gondola is certainly one of the best things to do in Switzerland during summer. This ride will take your breath away, with views ranging from lush valleys dotted with charming chalets, to the snowy landscape of the Top of Europe. What's more, you'll reach this summit in just 45 minutes — quite an amazingly convenient yet scenic route, if you'd ask us!
4. Experience a winter wonderland during this time of the year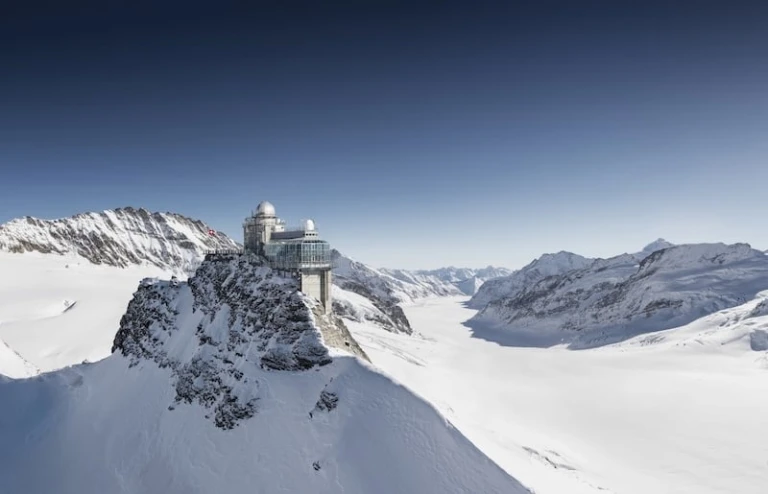 Image credit: Jungfrau Railways
Speaking of the Top of Europe, there are few places on Earth where one can see and touch real snow 365 days a year. One of these is Jungfraujoch in the Bernese Alps. At an altitude of 3,454m above sea level, it's the highest train station in all of Europe.
Here, you can check out its viewing decks, where you can bask in the winter-like scenery. Other highlights include an Ice Palace filled with frosty animal sculptures, as well as multimedia installations that give you a tour of the station's history. It's true when they say that spending summer in Switzerland is nothing short of extraordinary!
5. Stroll along Europe's highest suspension bridge!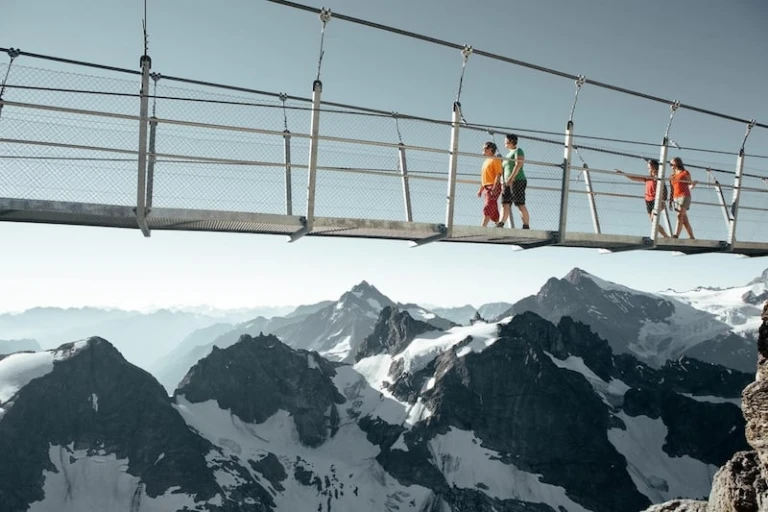 Image credit: TITLIS Cableways
Ready to conquer your fear of heights? Head over to the Titlis Cliff Walk, a suspension bridge built at 3,041m above sea level — making it the highest in all of Europe! You'll find it along the cliffs of Mount Titlis, where majestic views of the Swiss Alps await.
It features a 100m route that takes you through a glacier cave (via an underground tunnel) as well as to a viewing platform offering the best panoramas of the surrounding peaks. On the other side of the bridge lies the Ice Flyer glacier chairlift station. The best time to visit this would be on a sunny day (for maximum visibility), which you'll surely have a lot of if you're going during summertime!
6. Fly down a zipline in Trübsee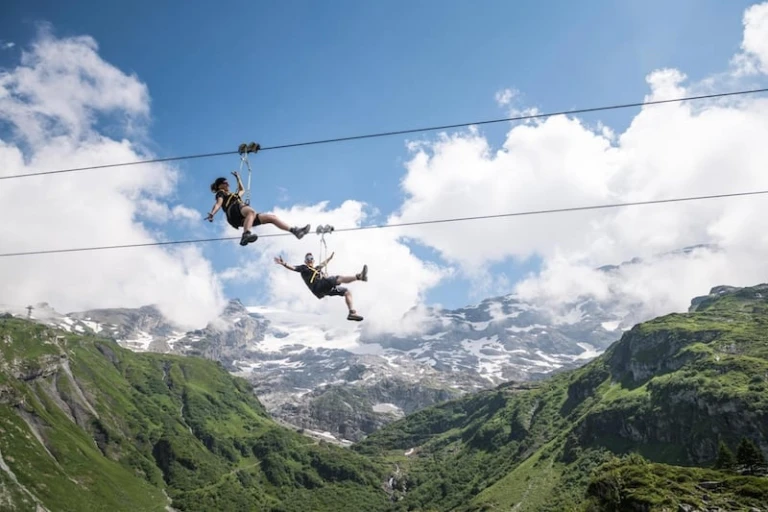 Image credit: TITLIS Cableways
For more high-altitude adventures, why not try out the Trübsee Flyer Zipline? Buckle up before zooming down from Trübsee Alpine Lodge all the way to the lake Trübsee itself. And the best part? You can zipline alongside one travel buddy, so you can enjoy the breathtaking views together!
7. Walk on a steel tightrope thousands of metres above the ground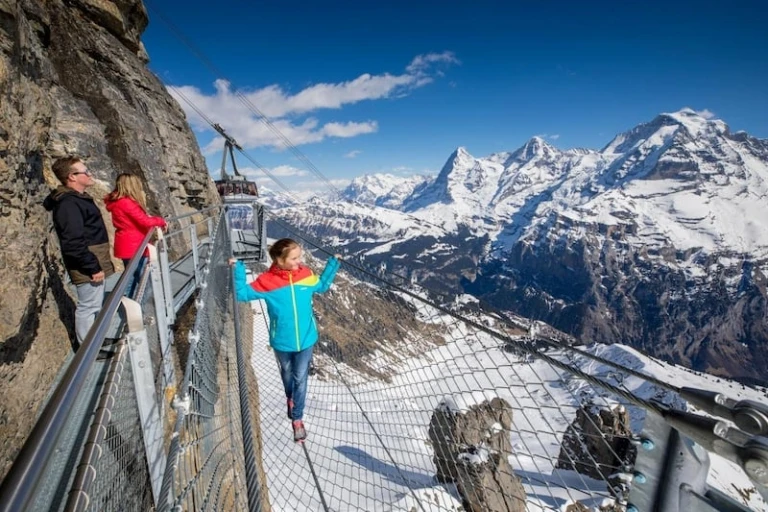 Image credit: Schilthorn Cableway
Crossing the Birg Thrill Walk allows you to live on the edge — quite literally, given that it's right on the cliffs of the Bernese Alps. It starts with a steel tightrope that will surely give you a thrill, followed by a glass-bottomed floor and a metal platform. The final part is a metal cage tunnel that you will have to crawl through to get to the end.
A spine-tingling excursion? Probably. An experience worth adding to your bucket list? Absolutely!
8. Explore the hot springs of Leukerbad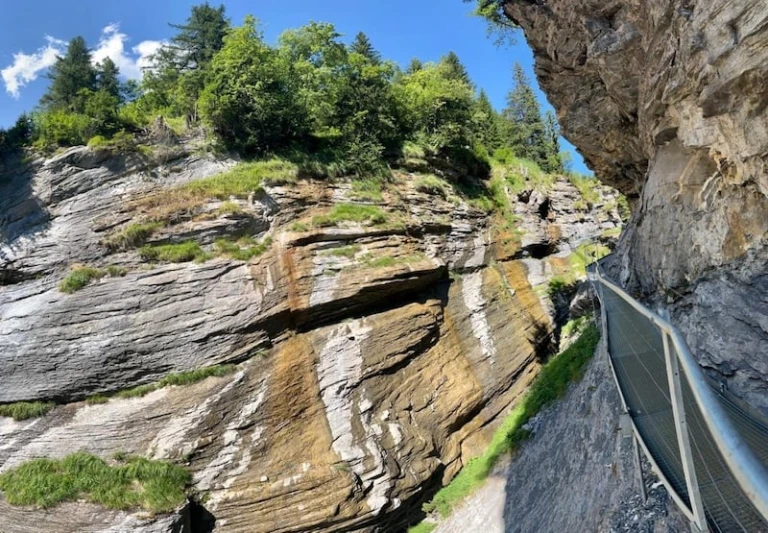 Image credit: Winnie Tan
Need a breather from all those adrenaline-filled attractions? Head over to the Leukerbad Thermal Springs Trail! This easy yet fascinating hike starts from the centre of the village all the way to the waterfall, which is the source of the thermal springs.
During this short hike, you'll also get to learn more about this natural wonder through illustrations on panel displays. Afterwards, feel free to take a dip in the warm waters to rejuvenate, too!
9. Take a dirt scooter around the Schwarzsee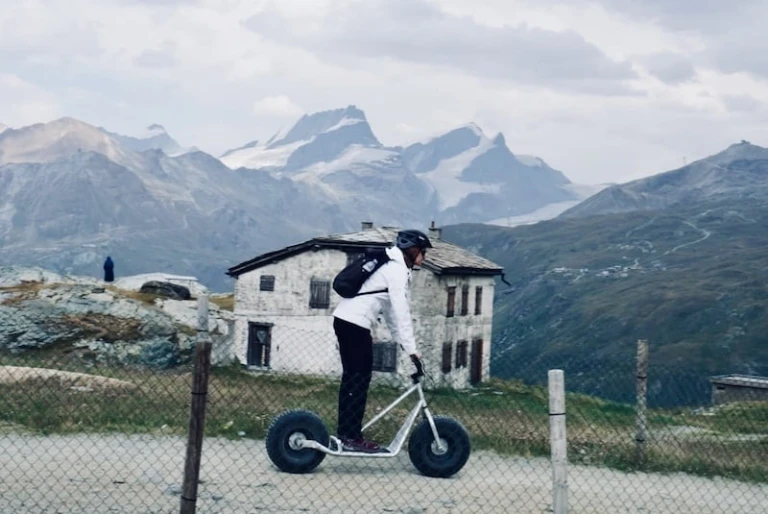 Image credit: Winnie Tan
Cap off your summer in Switzerland with a challenging but exciting ride down rough terrain via a dirt scooter. Start your descent from Schwarzsee, a lakeside mountain town that is only about a 12-minute ride from Zermatt. Along the way, you'll get to explore the base of the north wall of the Matterhorn until you reach the valley. Having tried this for ourselves, we would recommend that only fit adventurers with a great sense of balance attempt this.
Of course, there are many more exciting things to do in Switzerland in summer. Still, we hope this list inspires you to kickstart your alpine vacation during this time of the year!