Needless to say, Bangkok has become almost synonymous with shopping. From iconic bazaars like the world-famous Chatuchak Market to a new sleek crop of malls, there's something to suit every retail budget and taste in the city.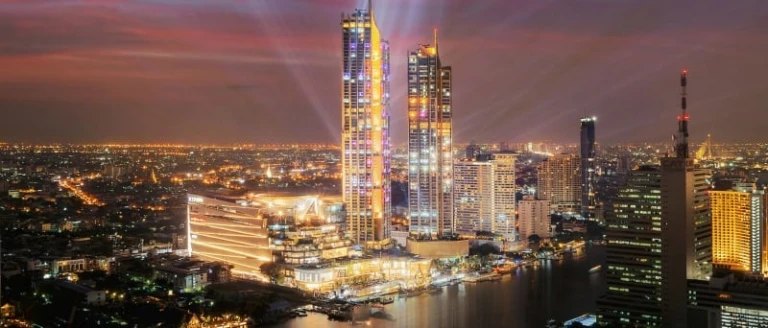 Image credit: Bangkok River (Website)
Just this past year alone, it's welcomed new additions to its retail scene, like the dazzling new Icon Siam (pictured above), Bangkok's new riverfront retail complex along the Chao Phraya River that will house two luxury malls in its skyscrapers, an indoor floating market, dancing fountains – and that's only just scratching its surface.
If you love visiting the Land of Smiles for some serious shopping, here are five brand new shopping malls in Bangkok to hit up in 2019!
1. Siam Discovery Mall
Siam Discovery has been named as having the 'most cutting edge (design) in the world'. That's not all – it also touts itself as "Thailand's largest lifestyle specialty store", and has bagged at least six major global design awards in just the past year alone… and rightfully so.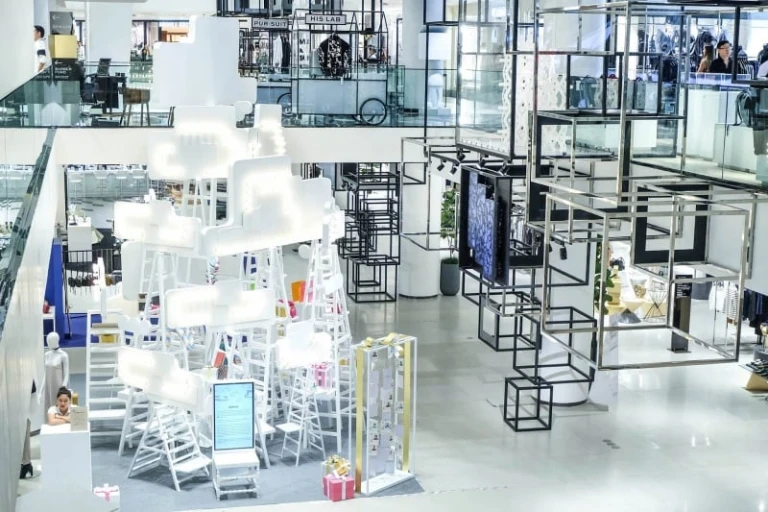 Image credit: Siam Discovery (Facebook)
Here's what's striking about the mall's concept: instead of individual stores typical of your average malls, you'll find an open, hybrid retail space. Rather than grouping products by brands, this game-changing retail destination designs its space "in a way that puts the needs of the customer at the center", says the mall group's CEO.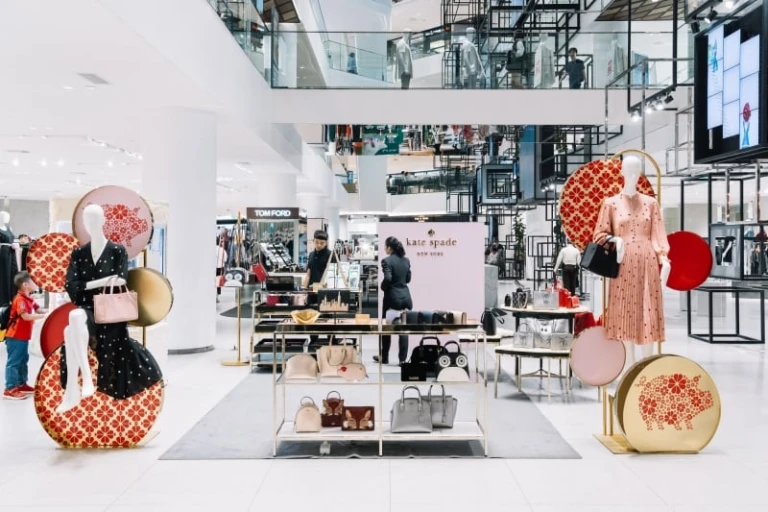 Image credit: Siam Discovery (Facebook)
You'll find major labels like Kate Spade, Brooks Brothers, Marimekko and more here. As you indulge in a spot of retail therapy, keep an eye out for motifs like DNA sequences and science-y lab tools that deck the mall interiors. Yup, we told you – this one is definitely not your average shopping center!
2. Gaysorn Village
With over 100 shops over a sprawling 12,600 square metres, Gaysorn Village (previously known as Gaysorn Plaza) is located in Bangkok's Ratchaprasong district and houses both a retail complex and office space, all conveniently connected through a skywalk.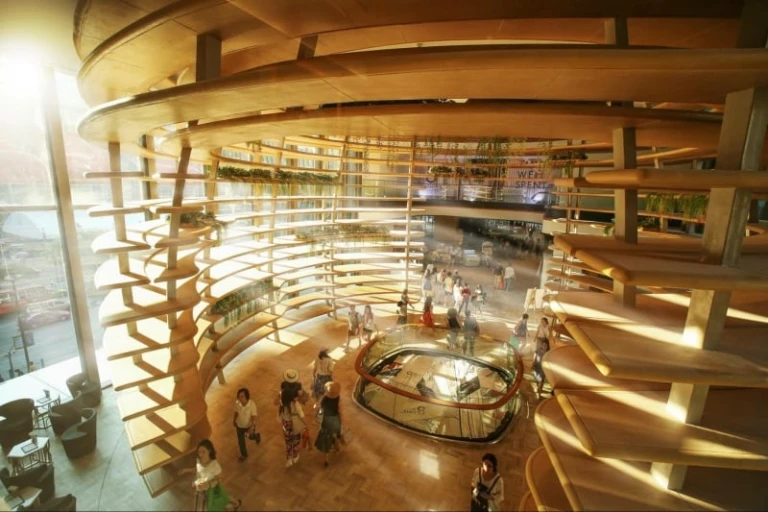 Image credit: Gaysorn Village (Facebook)
Gourmands and foodies alike will especially love this space, considering Gaysorn Village is now home to over 20 of Bangkok's most exciting new restaurants that range from chic, trendy cafes to contemporary Thai eateries. A few of our favourites? Swing by the Instagram-worthy Boyy & Son Cafe, the lifestyle extension of handbag label Boyy, for a mid-afternoon caffeine pick-me-up!
https://www.instagram.com/p/Bi-_y-5FURE/
3. Warehouse 30 (rustic community space)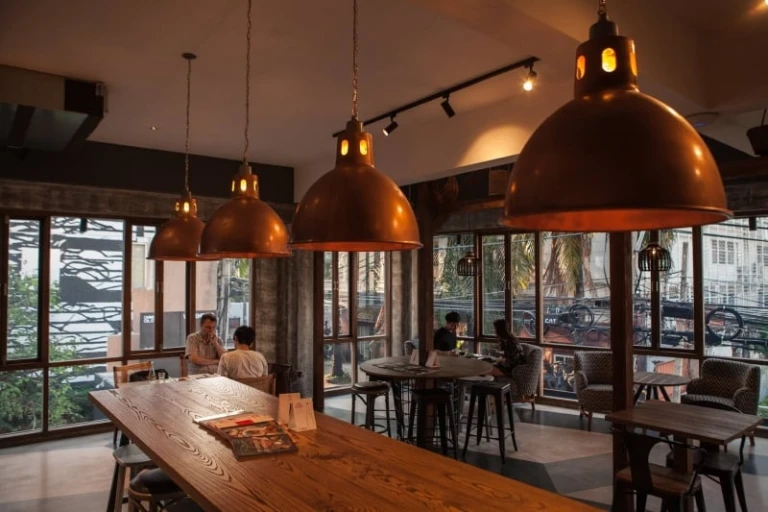 Image credit: Warehouse 30 (Facebook)
Exactly what you'd expect from its name, Warehouse 30 is a cluster of seven warehouses dating back to the mid-40s, which has now been revived into a sprawling, edgy shopping complex. You'll find a massive co-working space in two of its warehouses, clothing label Lonely Two Legged Creature, restaurants and cafes like The Li-Bra-Ry Cafe, and even a flower shop. If you're looking for a contemporary taste of Bangkok's new burgeoning retail scene, Warehouse 30 is definitely where our money's at.
4. ICONSIAM (Thailand's biggest shopping mall)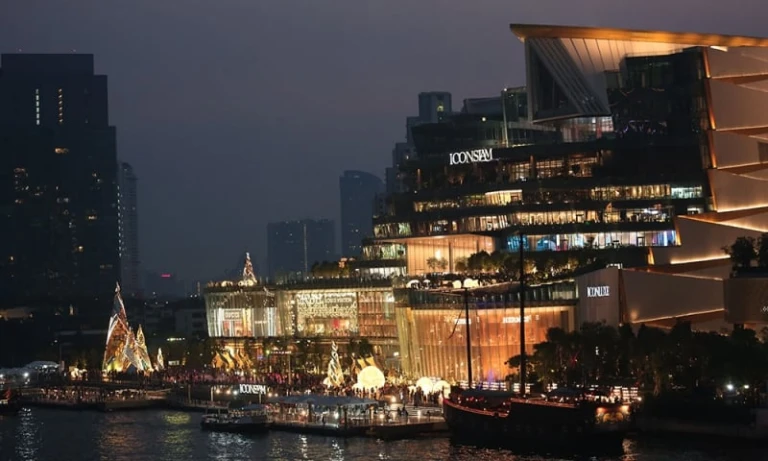 Image credit: Bangkok River (Website)
Perched on the banks of the Chao Phraya River, this design-led has gained plenty of buzz – and rightfully so. This shopping mecca is Thailand's biggest (and possibly fanciest) shopping mall, offering a slew of high-end retail stores and even a massive seven-storey Takashimaya outlet across a sprawling 525,000 square metres. Get this: it'll also carry a whooping 180 Japanese brands, among which include wildly popular beauty retailer Cosme.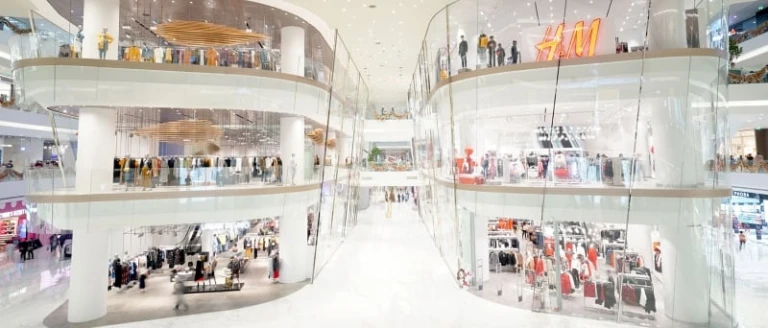 Image credit: Bangkok River (Website)
From dancing fountains that illuminate the backdrop of the river (worth catching particularly against Bangkok's star-studded sky!) and indoor floating market, there's so much else to the mall besides its retail stores. It's also home to Bangkok's first-ever floating museum, which has been launched to pay homage to King Taksin.
Image credit: Bangkok River (Website)
5 – Gateway Bangsue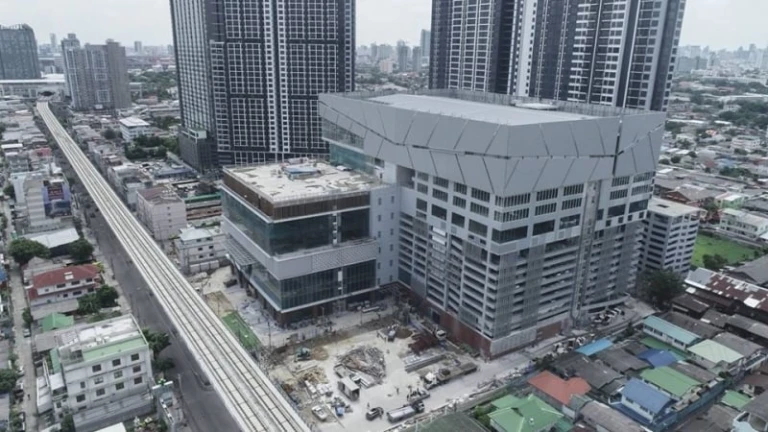 Image credit: Gateway at Bangsue (Facebook)
To cater to residents in the district of Bang Sue in Bangkok's outskirts, Gateway Bangsue was recently launched towards the end of 2018. The mall itself is divided into different zones likes its 'Fashion Zone', 'Lifestyle Living Zone', 'Lifestyle Dining Zone', and Entertainment Zone, to name a few. There are also designated office spaces and six movie theatres for a perfect mix of work and play!
—-
With a growing retail scene brimming with fresh concepts and studded with international brand names, shopping in Bangkok continues to be an inexhaustible activity. Make room in your itinerary (and space in your luggage) for an epic haul at any of these new malls above!
Yes, a cursory glance at your bank account balance after might cause regret – but boy, is it worth it.