A fun holiday overseas isn't complete without the shopping experience, whether we lose ourselves in window shopping or splurge headfirst into the shopping mecca of each city. Being around an ocean of fashion, food, accessories, and gadgets is a good kind of overwhelming, and it only gets better if it so happens that price points for certain brands are cheaper than the ones we have back home!
Asia
1. Tokyo, Japan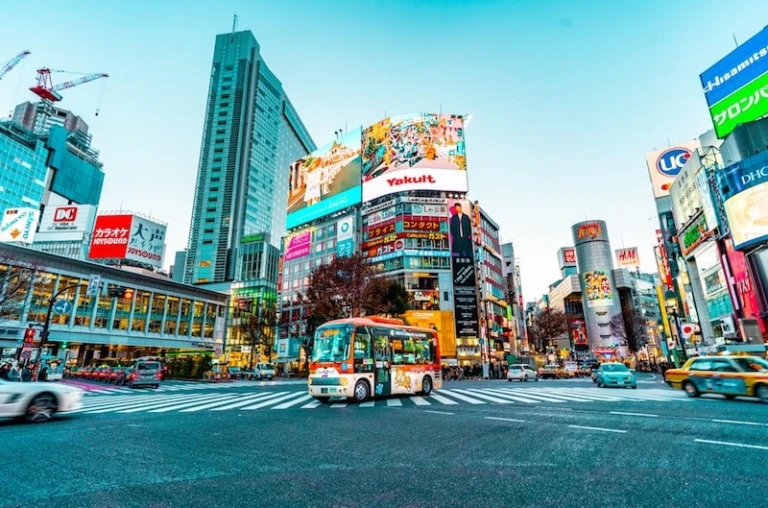 Image credit: Jezael Melgoza
First up is the trendy and busy Tokyo prefecture! We're sure you've already heard that there's a plethora of cool shops you can find in Tokyo, from discount stores like Shibuya Mega Donki to the department stores stationed across the prefecture. For the best shopping experience, head to the flagship store of Isetan in Shinjuku which stretches out into eight buildings covering two blocks!
In both Donki and Isetan, you can enjoy a wide selection of cosmetics, fashion, food, and gadgets. Speaking of gadgets, Tokyo is packed with electronic stores which will give you the most bang for your buck for cameras, cellphones, and other accessories. Check out stores like BIG Camera and Yamada Denki LABI Ikebukuro.
And don't get us started with how much cheaper UNIQLO is in Japan! With all these options, you would be remiss if you didn't put Tokyo on your list of must-visit shopping destinations!
2. Seoul, South Korea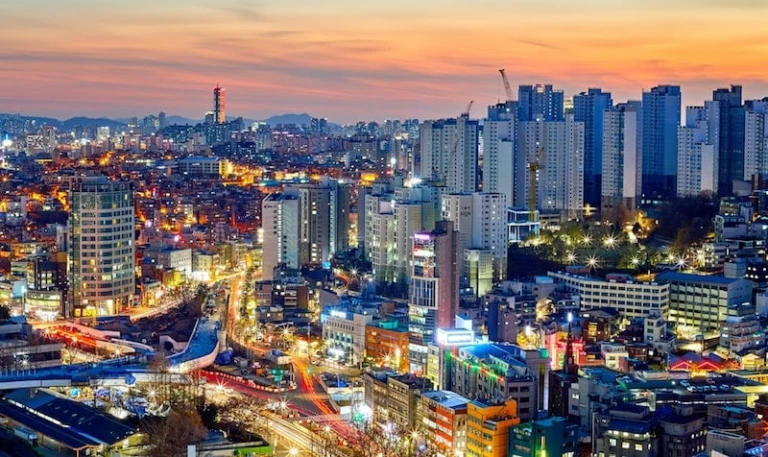 Image credit: Mathew Schwartz
Hallyu fans are lucky, because not only is Seoul a place where they can relive their favourite K-dramas, but also because this city is a shopper's paradise. Seoul's shopping destinations spill out into the streets and districts that offer plenty of cute and cheap souvenirs!
Myeongdong is arguably the city's most famous shopping spot where you can find Korean skincare and makeup products, as well as luxurious fashion brands and some flavourful grub. Lovers of street fashion should reserve their money for when they visit areas like Namdaemun Market and Goto Mall. Meanwhile, those who have a penchant for cultural products and souvenirs should check out the local crafts and pastries at Insadong and Samcheongdong. Read more about Seoul's shopping destinations here!
3. Hong Kong
Hong Kong is an easy choice for many, mostly because it's laden with an equal amount of street market and luxury products. The best shopping spot for a holistic experience is Causeway Bay, where the options are almost endless — from high-end malls, affordable boutiques and department stores, to street markets where you'll find the best bargains!
For some all-out premium shopping, visit the shopping streets in Central to see all the glamorous brands like Gucci, Prada, Chanel, and Burberry. If you're on a budget, shopping destinations such as Mong Kok, Stanley Market, Hollywood Road, and Cat Street Bazaar will have you bursting with excitement. Here, you can buy pocket-friendly yet fashionable handbags, watches, shoes, everyday clothes, and antiques priced just right!
On the other hand, those on a hunt for cheap electronics can visit Apliu Street in Sham Shui Po to find latest gadget accessories and even vintage technology!
4. Bangkok, Thailand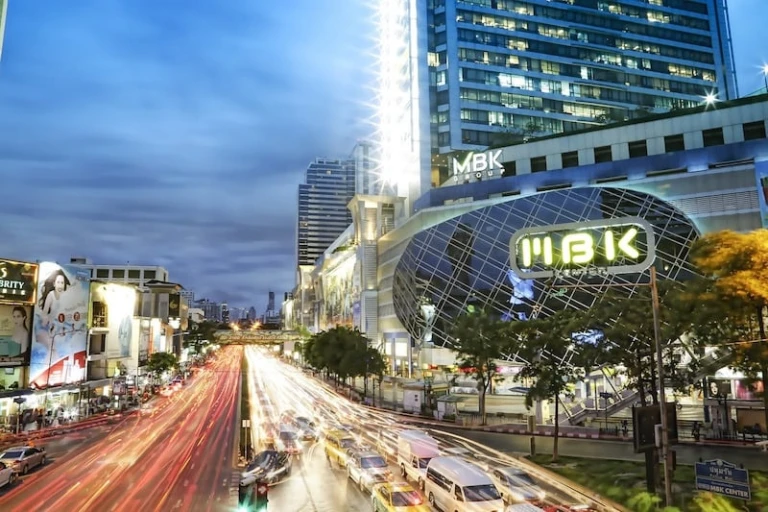 No shopaholic traveller has been christened until they've experienced shopping in Bangkok. Its malls and markets are known for having relatively affordable prices, installed with 500 to 8,000 diverse shops to match!
It goes without saying that the mecca of all meccas is MBK; this shopping mall sells staple luxury brands, as well as neat bargain finds mainly for fashion. It's also a great place to discover the array of beautiful Thai premium brands for both clothes and bags (here's looking at you, handbag hoarders!). And of course, you can purchase mobile phones and other electronic accessories at a great bargain at the mall's level 4.
Want to see the market version of MBK? Visit the Chatuchak Weekend Market! You'll go absolutely nuts with all the colourful goods and items that are yours for the taking. The market is filled with more than 8,000 stalls, plus you're encouraged to haggle your way through them all. From clothes, bags, accessories, to jewellery and house ornaments among other vibrant items, something is bound to tickle your fancy!
Middle East
5. Dubai, UAE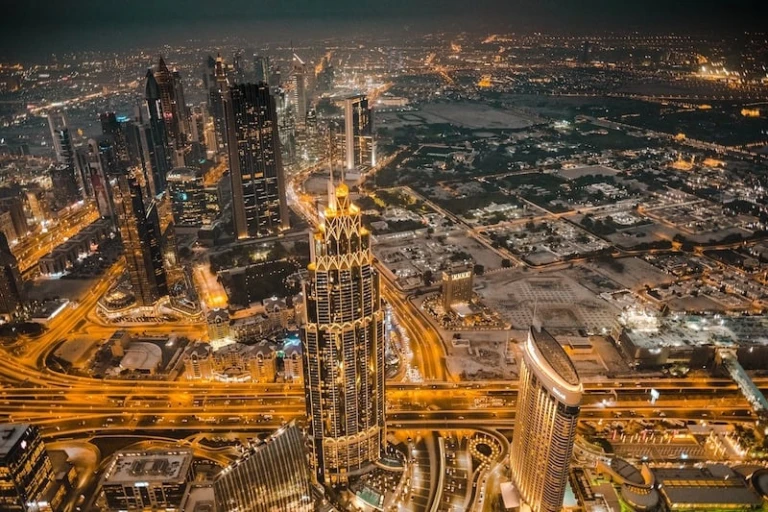 Famous for its tax-free shopping for tourists, Dubai is a destination you cannot afford to miss! Tourists can obtain a VAT refund on the items they've purchased in established stores and malls in the UAE. Although you have to spend a minimum of AED250 for each purchase, Dubai boasts of an eclectic range of goods that could quickly empty your wallet if you don't rein yourself in!
In case you're feeling bougie and have money to burn, get lost in the largest mall in the world — The Dubai Mall! With 1,200 shops and a connecting hotel to match, the mall is literally designed to have you coming back and forth to shop for premium fashion, jewellery, and food.
Among Dubai's notable shopping destinations is also the world's first shopping resort, the Mall of the Emirates. Go shopping and have a frosty experience at the mall's Ski Dubai, a man made mountain with five ski slopes for snowboarding, among other wintery activities. If bargain shopping is more your thing, check out the fashionable clothes at Bur Dubai Souk and Karama Shopping Complex!
USA
6. Los Angeles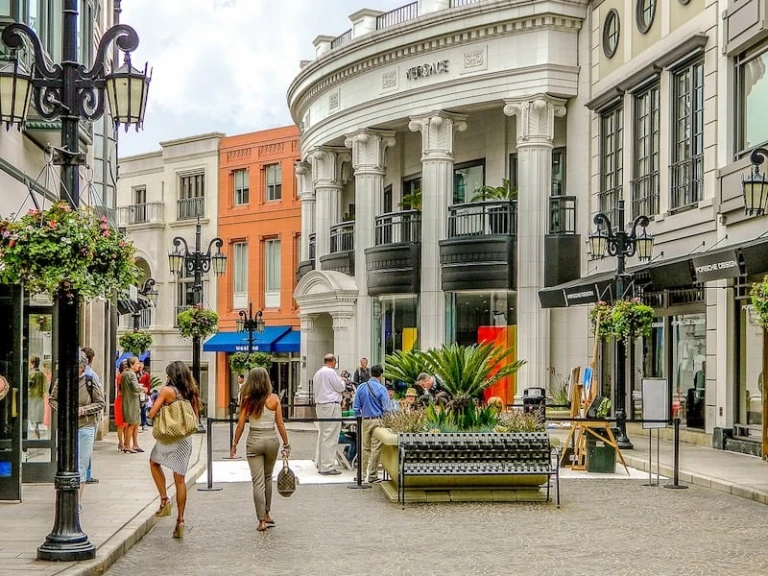 Abbot Kinney Boulevard
Ahh, Los Angeles, the City of Angels and home of A-list Hollywood celebrities. While we can't promise you that you'll bump into Leonardo DiCaprio or Kim Kardashian, we can definitely promise you that LA is a shopping haven nonetheless!
You can explore all kinds of shopping destinations in LA, from luxury malls to bargain boutiques. The most iconic one would be The Grove, an outdoor shopping complex that's perfect for your family weekends. Treat each other to fancy merchandise such as Nike, Gucci, or Dior, and when you're done splurging, unwind at The Grove's cosy cafés. For similar options, check out The Citadel and Rodeo Drive!
Old soul fashionistas are going to love Abbot Kinney Boulevard, a place where Bohemian fashion is always on-trend, as well as vintage items and organic fragrances. Meanwhile, Santee Alley is known for its Fashion District, a legendary cheap flea market. Here, you can purchase super affordable clothes, accessories, footwear, and cosmetics. Don't be shy — haggle!
7. New York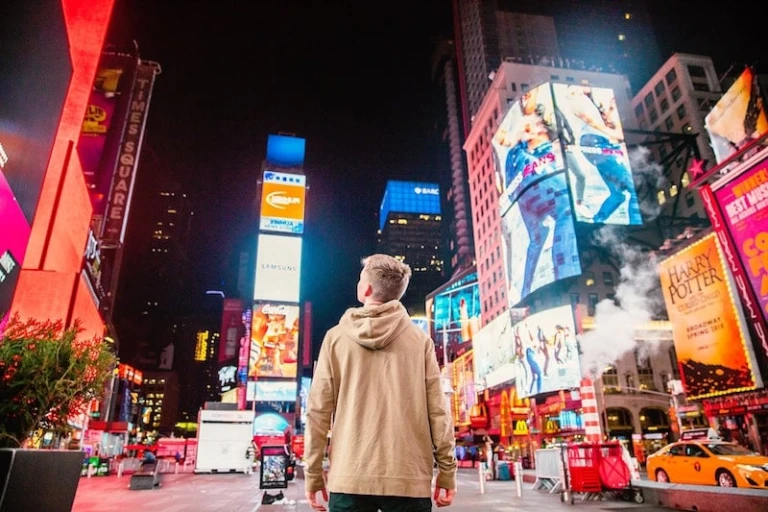 Times Square | Image credit: Joshua Earle
From the City of Angels to the City That Never Sleeps! New York is one of the busiest cities in the world as it bursts with industries, culture, and — of course — shopping. There are so many options in New York that you wouldn't even know where to begin.
But if it's your first time in this concrete jungle, dive headfirst into Times Square. Standing in the centre of it all, you'll get a generous view of colossal playbills and all the surrounding establishments of fashion and food. Souvenir shops are all around Times Square, that includes street stalls where you can buy token NYC merchandise like keychains, scarves, shirts, etc. Conveniently, iconic stores such as the huge M&M's World and the NBA Store are only walking distance away from Times Square.
After having your fill of this staple tourist attraction, Macy's Herald Square should be your next go-to shopping destination in NYC. It is, after all, the flagship store of the leading department store in the USA!
Here, you can shop luxury brands such as Longchamp, Louis Vuitton, and Estée Lauder. If these big brands aren't your thing, there are still plenty of fashion pieces, accessories, and home appliances you can buy in Macy's at reasonable prices. To complete your tourist shopping spree, drop by SoHo, Fifth Avenue and Madison Avenue too!
Europe
8. Vienna, Austria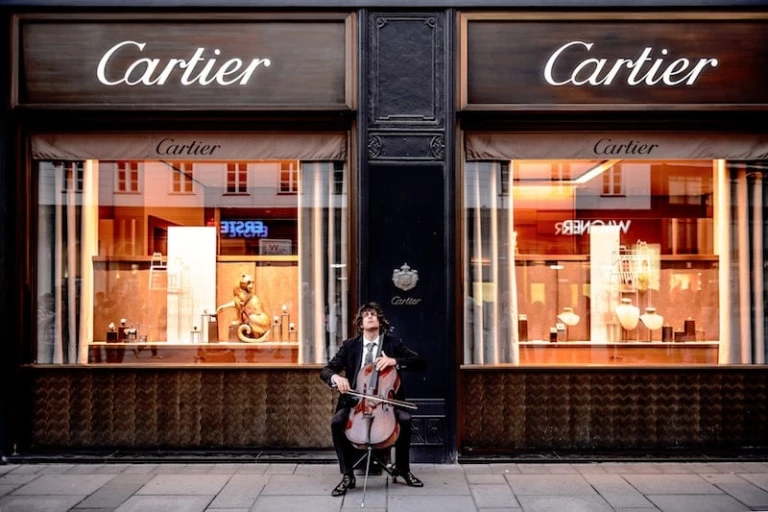 Image credit: Jacek Dylag
You may know Vienna as the City of Music, but did you also know that it has a bustling shopping culture? Aside from its historical background on imperial splendour and the arts, Vienna offers an extremely satisfying shopping experience to those on a hunt for luxury brands, more affordable fashion boutiques, and even market finds!
Standout shopping destinations in Vienna for premium items include Kohlmarkt, The Graben, and Kärntner Straße, where you'll find brands like Cartier, Longchamp, and Swarovski. You'll also spot local elegant boutiques amidst these areas as well should you want to keep things under a budget.
But the best place to truly shop "cheap" in Vienna is Naschmarkt, a multicultural market, which features a great selection of foreign food, fruits, and vegetables, more than anything else. It hosts a flea market every Saturday, so don't miss out!
9. London, England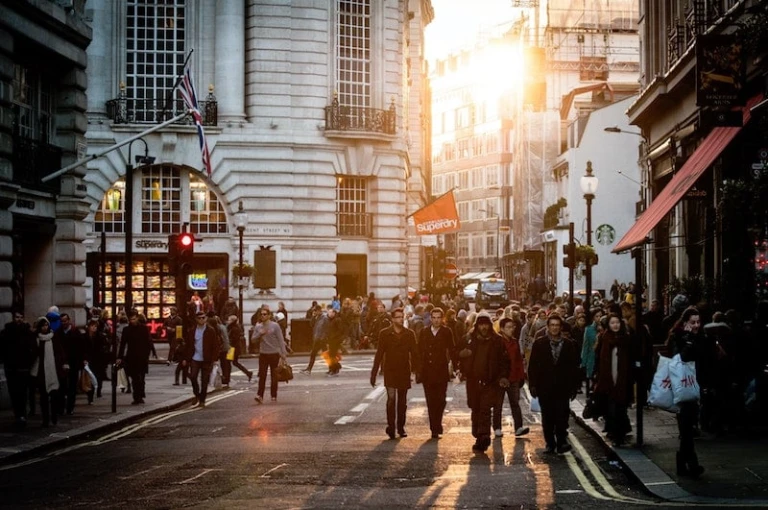 You can't rule London out among the top shopping destinations in the world because every street and district you go to technically have a gallery of stores calling to your inner shopaholic!
Anyone who's been to the Home of the Big Ben will tell you to experience shopping at Oxford Street. Not only is it one of the busiest streets in London, but it also houses more than 300 shops of international and local designers of fashion and furniture, along with food outlets! Looking for more glamorous options? Check out the sparkly stores at Knightbridge and Bond Street.
If supporting local businesses is more your cup of tea, Carnaby is just the place. Explore the eclectic range of up and coming designer shops, established independent boutiques, and even heritage brands. In case you want to deviate a little further, head to Covent Garden where you'll find hip stores that sell trendy fashion pieces, along with quirky gifts and munchy sweets!
10. Paris, France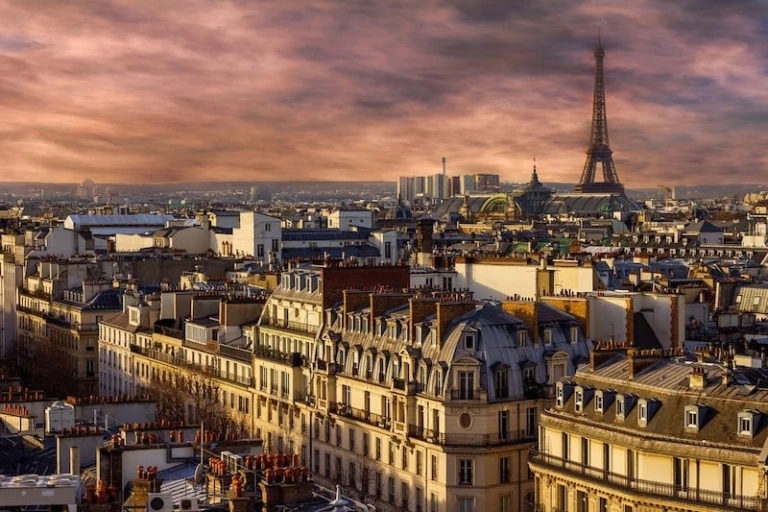 The City of Love definitely lives up to its name, at least, for shopaholics on a mission. Paris is home to hundreds of luxury brands and it's indeed the best shopping mecca for the affluent and fashion-forward. Regardless of whether or not you plan on splurging, getting an eyeful of designer bags, blinding jewellery, and clothes tailored to perfection, would still be an experience in itself in the City of Love.
To have a look-see at high-end partywear, drop by Boulevard Saint Germain where the chic and stylish flock to. Aside from trendy fashion pieces, you'll also find elegant home decorations here, as well as gourmet food stores for your culinary inclinations. Are you a beauty aficionado like many of us? You'll find your paradise at Rue Du Commerce; this shopping destination teems with local and international skincare and makeup products!
The best part is that it's also dotted with fragrant bakeries. Go ahead and order a tempting croissant or two, a shopaholic still needs to eat, after all! Other popular shopping destinations in Paris include the vintage area of Le Marais, the collection of boutiques at Rue De Rivoli, and the bohemian avenue of Montmartre!
11. Madrid, Spain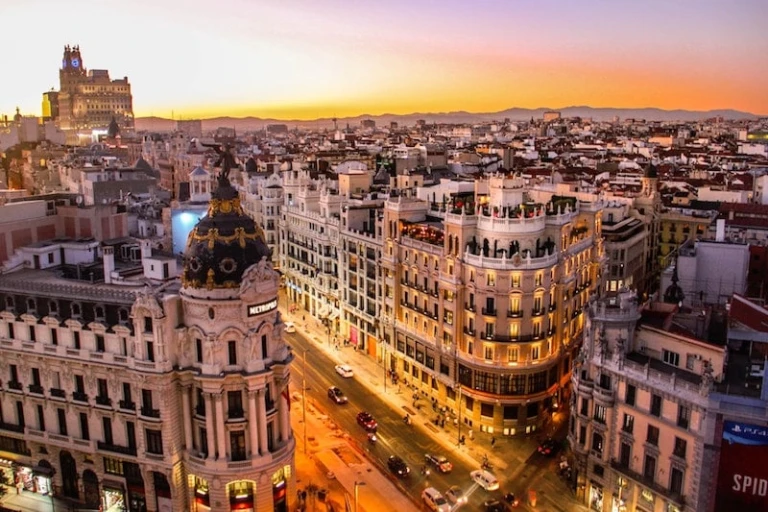 Madrid is all kinds of beautiful. But with respect to this list, none is more important than the city's beautiful, wide range of shopping selection. With countless small-scale boutiques for budget travellers and opulent stores for luxury travellers, there's nothing you can't buy in Madrid.
Its most popular shopping area is Gran Vía, where you'll find familiar bougie brands such as Mango, H&M, and Zara. But that's just the start of what makes this thoroughfare the eye-popping destination that it is. Gran Vía's architecture is an eclectic mix of Vienna Secession style, Art Deco, and Neo-Mudéjar, among others. No doubt you'll feel "royal" even if you just go window shopping! For similar options, visit Calle Fuencarral and Calle Serrano.
As for more affordable items, drop by El Rastro, a flea market which pops up every Sunday. This market has been a 400-year tradition in Madrid, and travellers always find something they fancy from the sea of clothes, accessories, bags, among other neat discoveries in the market! If you're interested in food markets, Madrid has plenty. To name a few, there's Mercado de la Paz, which has been around since 1882; and Mercado de San Antón, which was recently renovated to become a hip market sitting on a pretty terrace!
12. Milan, Italy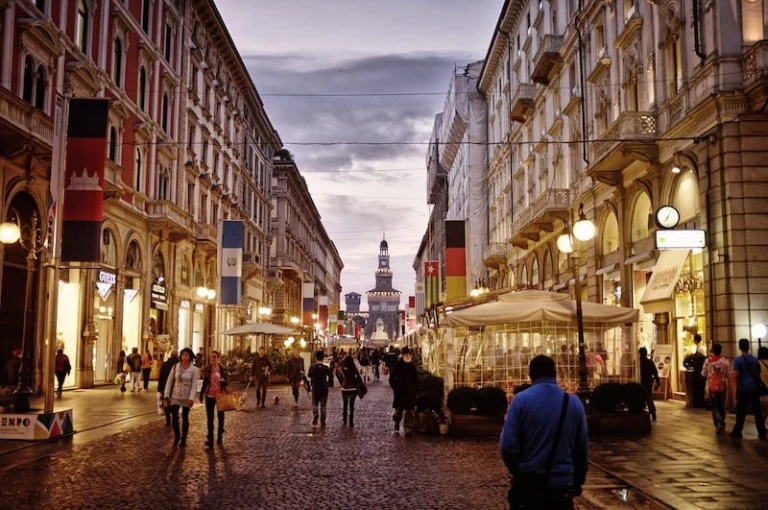 Unbeknownst to many, Milan is one of the world's fashion capitals, right beside Paris, New York, and London. So you can expect that it has a multitude of opulent brands, along with chic fashion boutiques that are easier on a shopaholic's wallet!
Milan is actually home to Europe's most expensive shopping street called Via Monte Napoleone. There's no shortage of high-end stores here that are at the same price points as Armani and Prada (which you will, of course, find in this street). To broaden your selection of opulent choices, walk down the streets of Via Della Spiga and Corso Buenos Aires. You'll get the most out of your Milan shopping experience while strolling along these picturesque boulevards.
Budget travellers, fret not because there are a lot of shopping destinations where you can haggle and even get discounts. Via Torino is dotted with trendy boutiques where you can try your luck at bargaining for stylish pieces of clothes, footwear, and accessories. If you still want designer brands but at a lower cost, you may chance upon discounted items in the DMAG store. Here, you'll find branded items from the likes of Givenchy and Yves Saint Laurent at relatively cheaper prices. Don't expect too much, though!
And as for affordable souvenirs of clothes and unique trinkets, just head to Fiera Di Sinigaglia. It may not be a fancy area like the rest, but it's Milan's most popular flea market for bargain hunters!
We hope this list of shopping destinations inspired you to visit these countries someday. If you don't plan on splurging at these various shopping meccas, at least allow yourself to appreciate the best of the world's shopping culture. They're part of the tourist experience, after all!