It's no secret that many people consider a cruise to be a proper vacation novelty, what with the relaxing ambience, evening party atmosphere, and exciting activities you get to experience on board while you sail the high seas. Oh yes, cruise holidays are a load of fun and a great experience, especially if it's your first time on board.
But if you ask me, apart from the comfort and entertainment of the onboard facilities, another major part of a cruise holiday is the destination! I mean, sure, setting sail into the vast ocean on a luxurious cruise is exciting on its own but it's even better when you get to visit exciting locations during the voyage. It's like killing two birds with one stone!
And so, without further ado, here are 10 irresistible destinations you can cruise to for your next holiday, starting from either Singapore or Keelung, Taiwan.
Note: If you don't live in either of these two cities, you can still fly there and then hop on the cruise.
Sailing from: Marina Bay Cruise Centre (Singapore)
1. Penang, Malaysia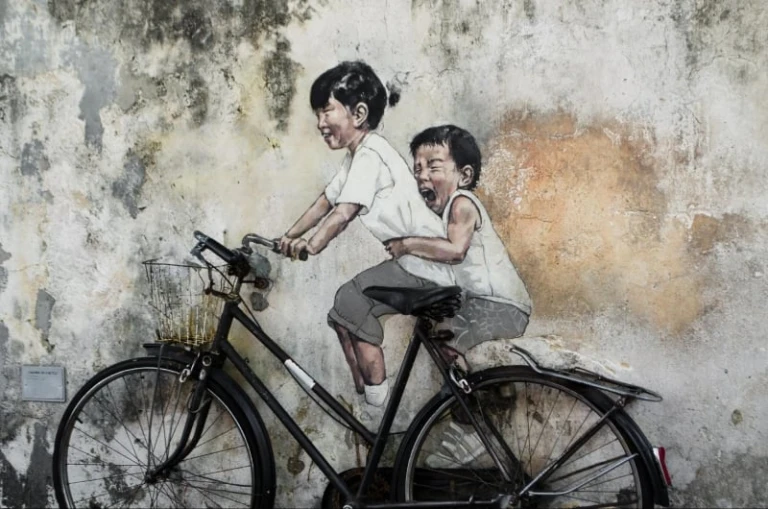 Image credit: Ashwin Chandrasekaran
Being one of the staples of tourism in Malaysia, I think it's fair to say that Penang needs no elaborate introduction. This bright gem of a destination is known for its delicious street food, historical cultural heritage sites, sandy beaches, and those oh-so-popular street murals scattered throughout the city. The state capital, George Town, is also officially recognised as one of the cleanest cities in the ASEAN region! #proudpenangite
While Penang is best explored at a comfortable pace over several days, you can certainly get a lot done within a day while your cruise is docked at the harbour! You could take a tram up Penang Hill for an epic view of the island city, hunt down the aforementioned street murals, laze around popular beaches like Batu Ferringhi, and munch down on glorious street food. You could even visit some of Penang's newer attractions like the Avatar Secret Garden and the Komtar Skywalk!
2. Langkawi, Malaysia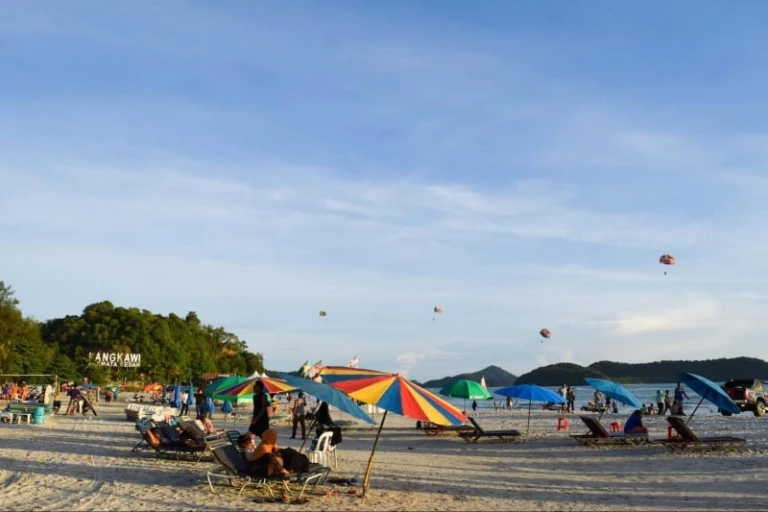 Langkawi Island (Pulau Langkawi) is undoubtedly one of Malaysia's most popular island destinations ever. This coastal darling is located off the coast of Kedah in the north of Peninsular Malaysia and is a year-round hotspot for tourists looking for a good time. It's also one of the most common stops for cruises passing through Malaysian waters!
Some of the things that must not be missed during your stopover in Langkawi are the iconic Eagle Statue @ Dataran Lang, the breathtaking views from the Langkawi Sky Bridge, the famous Underwater World and the ever-bustling Cenang area which houses Langkawi's best-known beach: Cenang Beach.
3. Phuket, Thailand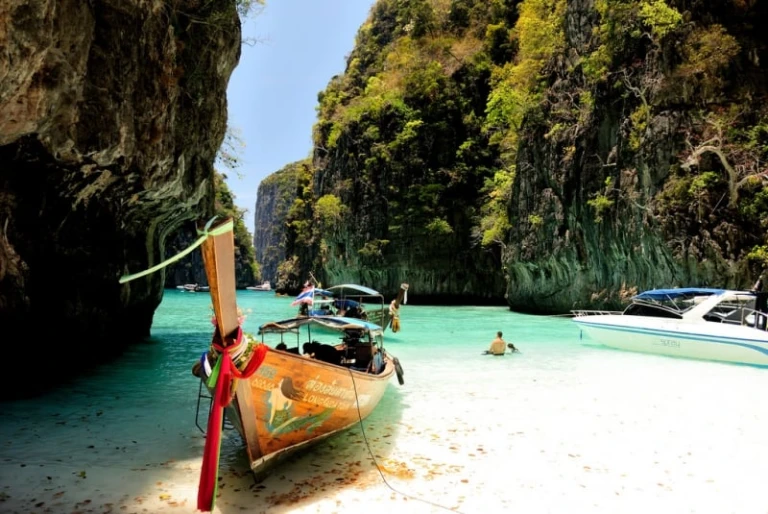 Image credit: Earth-Bound Misfit, I
When most people think about Phuket, they probably envision an island paradise surrounded by the emerald clear waters of the Andaman Sea. Well, that idea is not wrong per se, but Phuket is so much more than just sandy beaches and water-sports! Thailand's biggest island is also home to many wildlife parks, breathtaking viewpoints, and a cauldron of cultural experiences in Phuket Town.
Of course, one should never pass up the opportunity to visit Phuket's world famous beaches like Kata Noi and Nai Harn. However, if you're hoping for a quick change of scenery, then visit places such as Karon View Point, Wat Chalong, and the Phuket Town Night Market. Nature lovers would also want to flock to the Phuket Tiger Kingdom, Elephant Sanctuary, and Monkey Hill. There's a bit of Phuket for everyone!
If cruising to Penang, Langkawi or Phuket sounds like your ideal vacation, then you should definitely check out these cruise packages from Planet Travel. You can choose between a cruise stopping over at Penang and Langkawi over 3 nights or an awesome package which allows you to explore Phuket for two whole days!
4. Bangkok, Thailand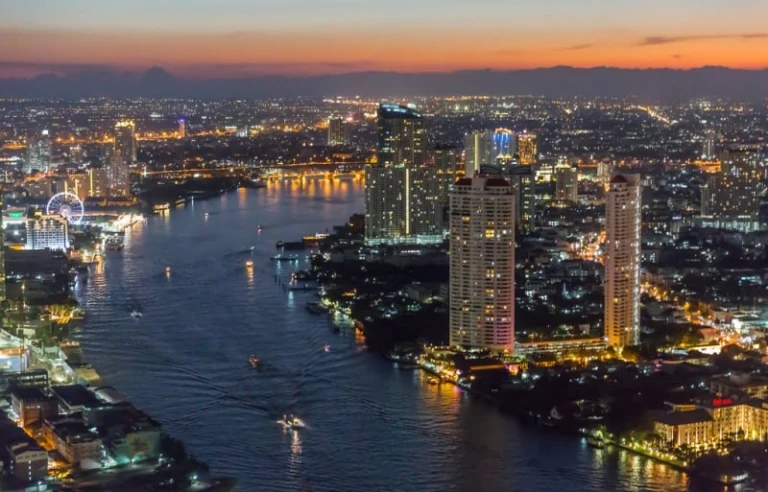 Image credit: Ninara
Bangkok is another top travel destination within the region which makes for an exciting stopover during a cruise holiday. The city by the Chao Phraya River boasts a plethora of unique, fun activities to fully occupy any traveller's day. Make your pick from historic temples, tantalising hawker fare, and quirky street markets.
Though your time may be short if you're on a tight sailing schedule, you should definitely check out some of Bangkok's most popular hotspots such as the Reclining Buddha @ Wat Pho To, the Grand Palace of Bangkok, and Chatuchak Market. And if you have time, you should definitely go on a boat ride along the Chao Phraya River. After all, they don't call Bangkok the Venice of the East for nothing!
5. Koh Samui, Thailand
Image credit: Jorn Eriksson
Due to the immense mainstream popularity which Phuket receives, some people tend to veer away from its sandy beaches if only to avoid the massive crowds during the peak seasons. But fret not, for aside from Phuket, another coastal destination in Thailand which many cruises stopover at is Koh Samui, the country's second largest island lying in the Gulf of Thailand.
Offering a criminally wonderful mix of sandy beaches and thick jungle treks, Koh Samui has a host of activities to enjoy. For example, one can relax and unwind at the beach resorts and spas, marvel at the island's landmark Big Buddha or even take in the pristine scenery at Namuang Waterfall while surrounded by thick jungle terrain. You could even enjoy some exciting cultural performances!
6. Sihanoukville, Cambodia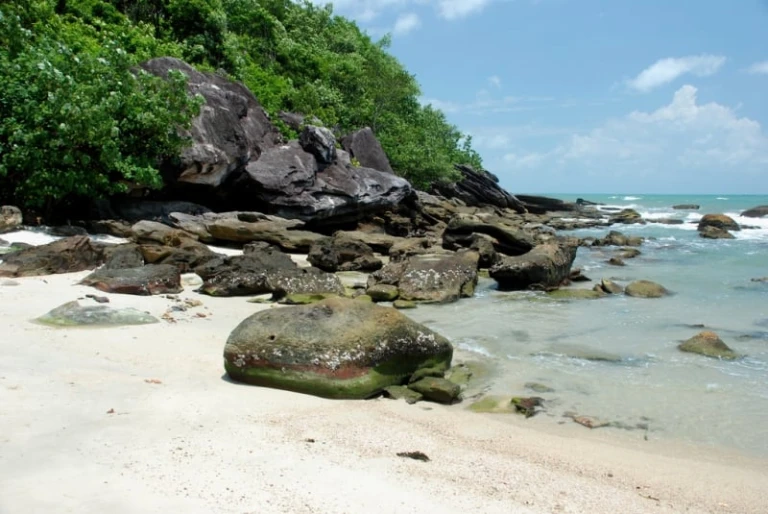 Image credit: Damien @ Flickr
The coastal city of Sihanoukville, Cambodia is a relatively hidden travel gem by all intents and purposes. Despite often being passed off as just a cluster of casinos and busy commercial centres, Sihanoukville is actually quite an enjoyable docking point for cruise vacationers. As Cambodia's top coastal vacation spot, Sihanoukville has no shortage of stunning white sandy beaches to offer: Serendipity Beach and Otres Beach are arguably the two most famous beaches in the city.
Apart from that, you could also visit some of the city's charming Buddhist wats and temples, such as the Wat Leu Temple. Also on the potential list of activities include a local Khmer cookery class, a tour of the city by buggy, and a visit to Kbal Chhay Waterfall located less than 10km away from the city centre. I suppose for those who can look beyond the glitzy casinos, Sihanoukville offers a wealth of possibilities for unforgettable experiences!
Planet Travel's assorted cruise packages cover many of the above-mentioned locations like Bangkok, Koh Samui, and Sihanoukville. If you're looking for a cruise vacation that lets you experience some of the best in Southeast Asia, then you should definitely check them out!
7. Surabaya, Indonesia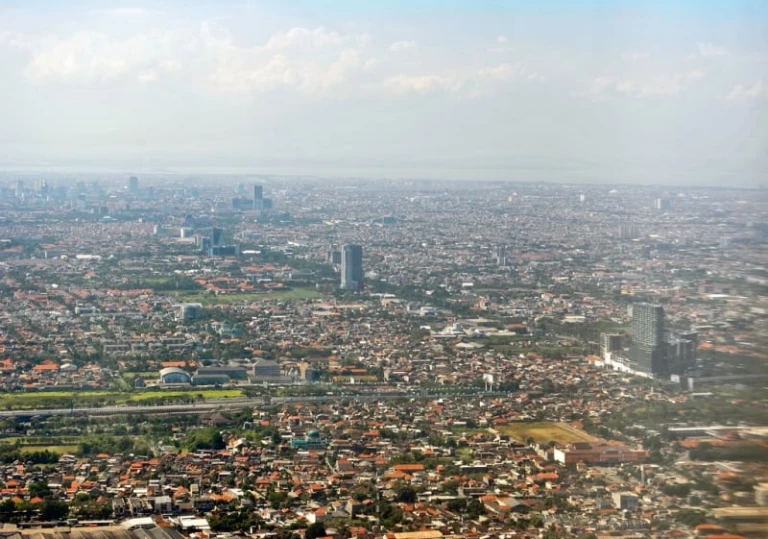 Image credit: Everyone Sinks Starco
Surabaya is one of those cities that many people might find difficult to fathom as a travel destination and often end up being overlooked as a result. After all, the city is humid, congested and full of uninspiring everyday infrastructures like offices and residential homes. But just like any destination, Surabaya is a gem which, if you have the patience to unearth, can offer tons of great fun!
Some of the alluring little corners of the city include its historic Arab corner and its labyrinthian streets leading to the main mosque; one of Indonesia's biggest Chinatowns; and historical buildings like the Sampoerna Museum and Cheng Hoo Chinese Mosque. If you have the time while your ship is docked, you could also enjoy a bull race at Madura or admire the lights on the Suramadu National Bridge in the evening. Surabaya is also a hub for authentic Indonesian cuisine, so make sure to feast to your heart's content while there!
8. Northern Bali, Indonesia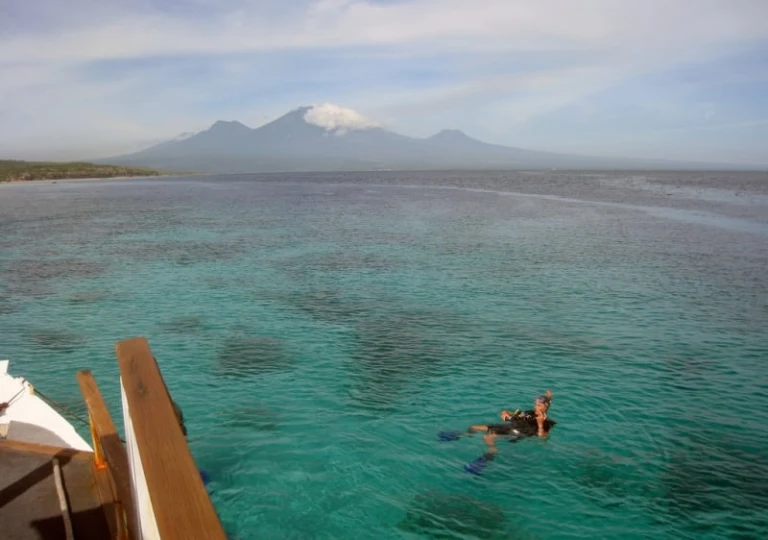 Image credit: Selamat Made
Here's a little fun trivia for you: did you know that most people who visit Bali only visit the southern region of the island? Which is why Northern Bali, where approximately ⅙ of the local population live, is full of mystique and enigmatic charm and why you should seriously consider stopping off at this location when you're going on a cruise vacation!
Menjangan Island (Pulau Menjangan) is a top-notch diving and snorkelling spot with its crystal clear waters against the backdrop of majestic mountains. Also, Northern Bali's mountains and forests are home to many alluring trekking paths and wonderful sights like the Gitgit Waterfall. You can also unwind in the relaxing Banjar hot springs or simply laze around the quaint coastal town of Lovina, located in the eastern region of Northern Bali.
The 5 Nights Surabaya – North Bali Cruise Package offered by Planet Travel is the ideal cruise vacation package which lets you explore some of Indonesia's best-kept secrets hassle-free! Also on offer are cruises which stop off at Malaysia's famous Redang Island and Jakarta. Good luck making your choice!
Sailing from: Keelung, Taiwan
9. Miyako-jima, Japan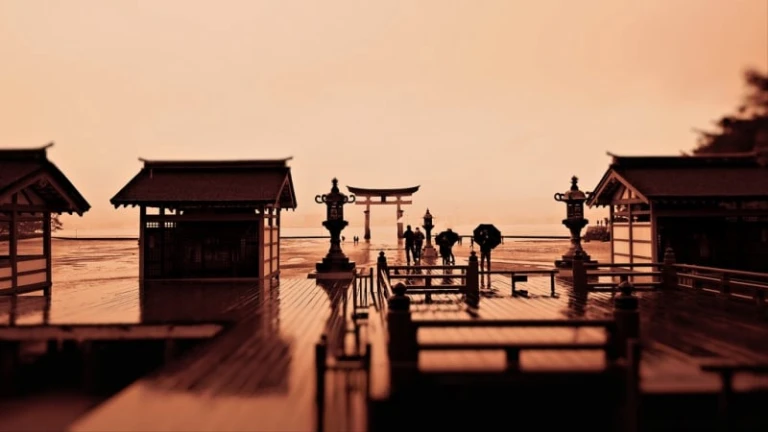 Image credit: Vitorio Benedetti
Located off the southwestern coast of Japan, Miyako-jima is a laid-back island paradise far removed from the hustle and bustle of Japan's major cities. It is surrounded by four smaller islands, all of which are linked to Miyako-jima by bridges. Famed for its clear waters and ambient beaches, Miyako-jima is THE place for beach and island hopping activities in Japan.
It is said that the ocean which surrounds Miyako-jima is the most beautiful ocean in all of Japan, attracting diving and snorkelling enthusiasts from around the world. The city is also home to the region's famous Miyako beef (make sure to savour that if you get the chance!) and the Shigira Ougon Onsen, Japan's southernmost hot spring. You could also catch traditional Okinawan music performances as you bask in the relaxing atmosphere of the coastal town.
10. Yeosu, South Korea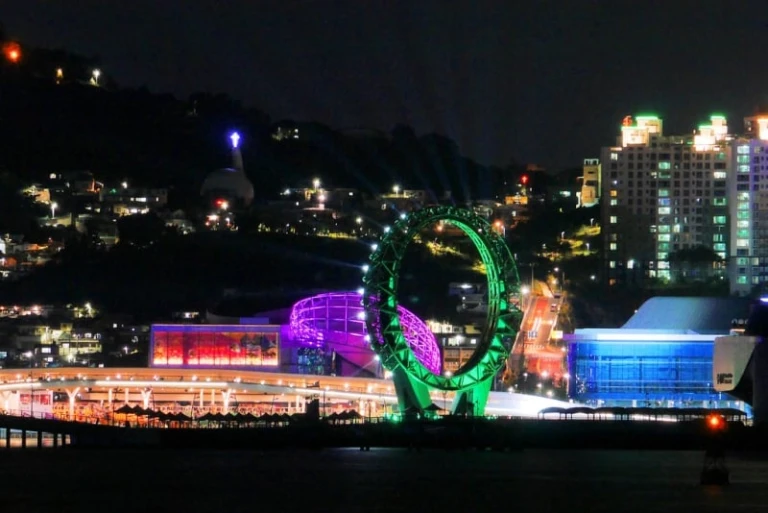 Image credit: Travel Oriented
As southern coastal cities in South Korea go, Busan is undoubtedly the most famous destination and the one most people flock to. But did you know that just a little way west of Busan is the bustling port city of Yeosu and its beautiful shoreline? Being the place which Admiral Yi Sun-Shin repelled Japanese invaders with his now-famous 'turtle ships', Yeosu is also a city of historical significance. Well worth a stop if you ask me!
While you're in Yeosu, you should definitely check out the Yeosu Expo Park, built in 2012 to host the World's Fair International Exposition. It is here where you will find quirky attractions such as an illuminated sky bridge, the 'Big O' monument, a large aquarium, and various science and technology exhibitions. For a more relaxing time, head to Manseongni Beach, South Korea's only black sand beach and home to a multitude of delicious seafood restaurants! You could also hop between the islands of Odongdo and Dolsan via the causeway between the islands.
If you're looking to visit these lesser-known destinations during your cruise holidays, you'll be delighted to know that Planet Travel's Superstar Virgo Packages can help you do just that, providing tours which dock at Miyako-jima and Yeosu in addition to other East Asian destinations.