Hualien is Taiwan's treasure trove of nature's magnificent wonders. The county is home to the magnificent Taroko Gorge, otherwise known as the "Grand Canyon of Taiwan" and the main attraction for local and foreign tourists alike. With over 80% of Hualien occupied by rivers, mountains and lakes, the pristine landscape provides a refreshing change of scenery for travellers looking to take a breather from the city.
Nature aside, the food here is also worth shouting about. Surely you're familiar with the usual Taiwanese must-eats like stinky tofu and papaya milk; in this article, we also cover some unique local eats travellers to Hualien simply can't miss out on.
1. Steamed goose at Mr. Goose
Image credit: Wei-Te Wong
Goose is typically served in most Asian establishments roasted, with a slightly crispy brown skin. At the aptly named Mr. Goose in Hualien, goose is served poached and sliced into thin slices, with a side of salty dipping sauce and raw julienned ginger.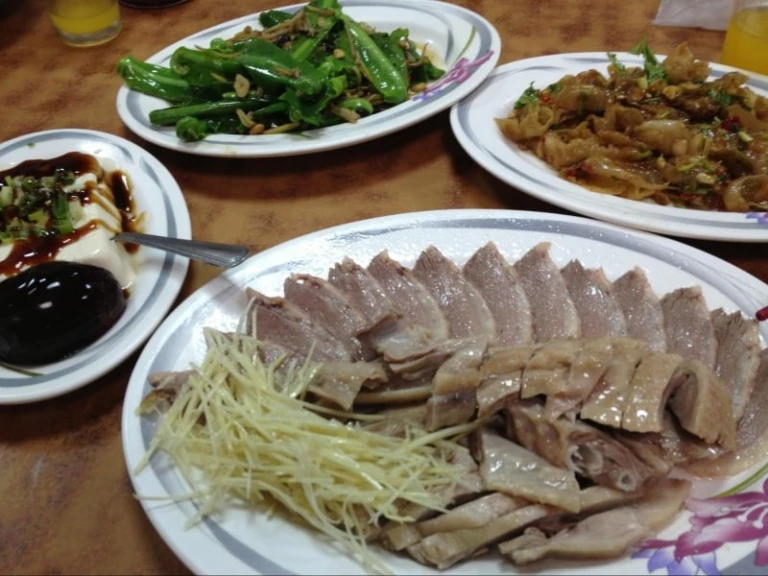 Image credit: ben_ho_sg
Akin to Hainanese steamed chicken, the goose is tender and with a lighter, less gamey taste. Paired with the fragrant dipping sauce and raw ginger to balance out the oiliness, this is a unique dish you can be sure is on the list of every traveller coming to Hualien. Also worth trying are the deep-fried fish roe with Japanese mayonnaise and noodles in clear goose broth.
2. Fresh mochi at Tzen Chi Mochi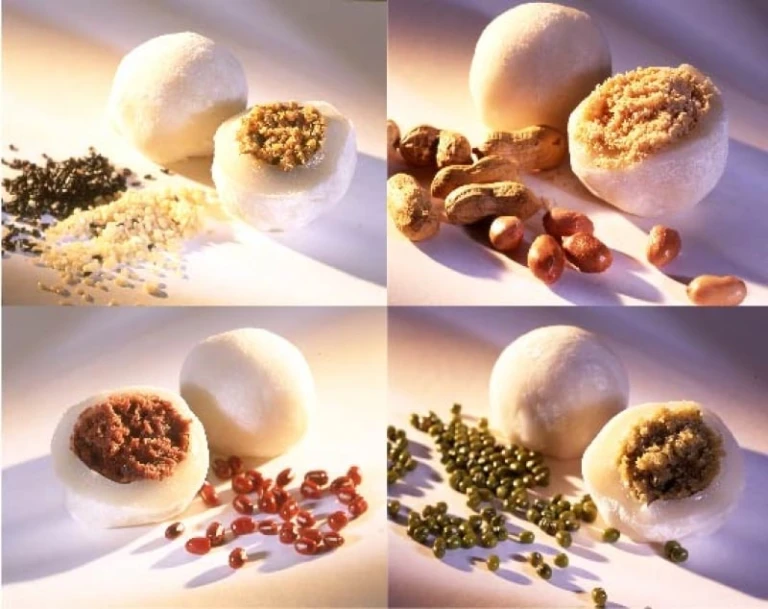 Image credit: Tzen Chi Mochi website
Don't worry sweet tooths, we didn't forget about you! Soft, sticky and sweet, the mochi at Tzen Mochi is perpetually raved about and is not to be missed when in Hualien. Choose from flavours like green bean, red bean, sesame, green tea, yam and sweet potato – all ingredients commonplace in Taiwanese desserts.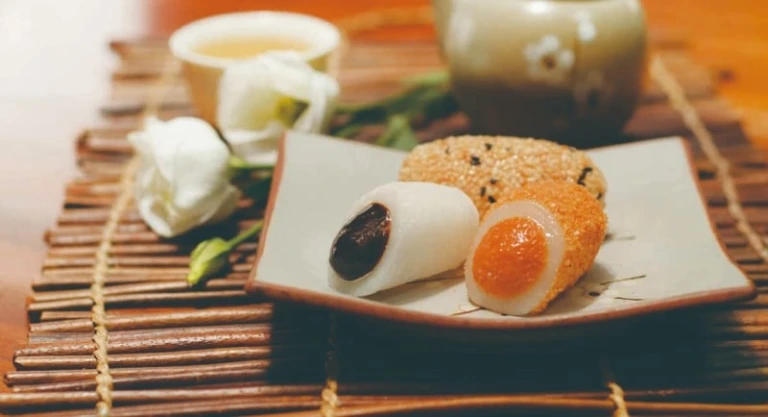 Image credit: Tzen Chi Mochi website
Make sure you buy as many as you can finish before they go bad (roughly 2 days)! In fact, there's a well-shared stor of a Taiwanese F-16 fighter jet pilot who nearly got into trouble for carrying this infamous mochi in his aircraft proves just how popular this dessert is!
3. Juicy pork buns at Gong Zheng Bao Zi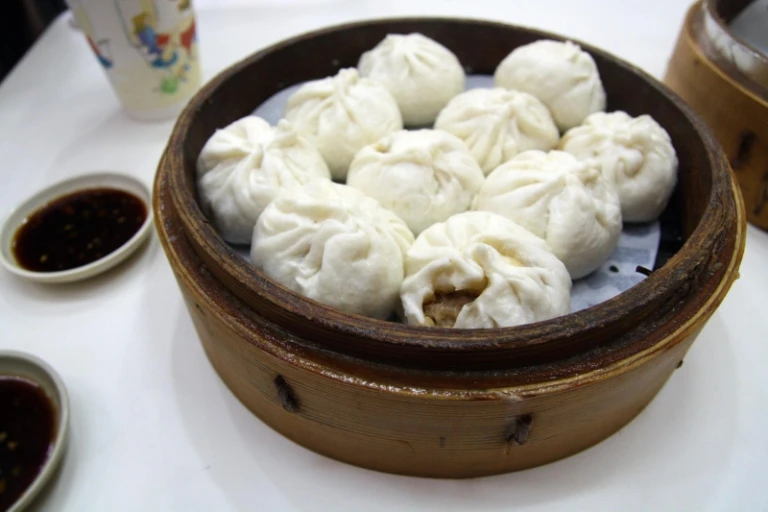 Image credit: Calvin
A list of top things to eat in Hualien simply can't be written without mentioning Gong Zheng Bao Zi. Their thicker and fluffier take on xiao long bao promises a unique experience of biting into what looks like a pillowy bun, only have it explode into juicy, meaty goodness.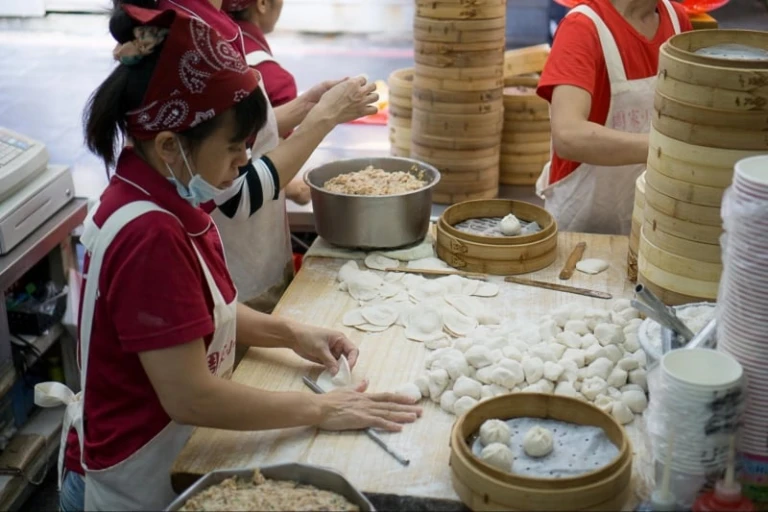 Image credit: Kenneth Lu
Apart from their thick-skinned take on xiao long bao, make sure you try out all the other variations available as well such as the boiled dumplings (shui jiao) and steamed dumplings (zheng jiao).
4. Oyster omelette at Hai-Pu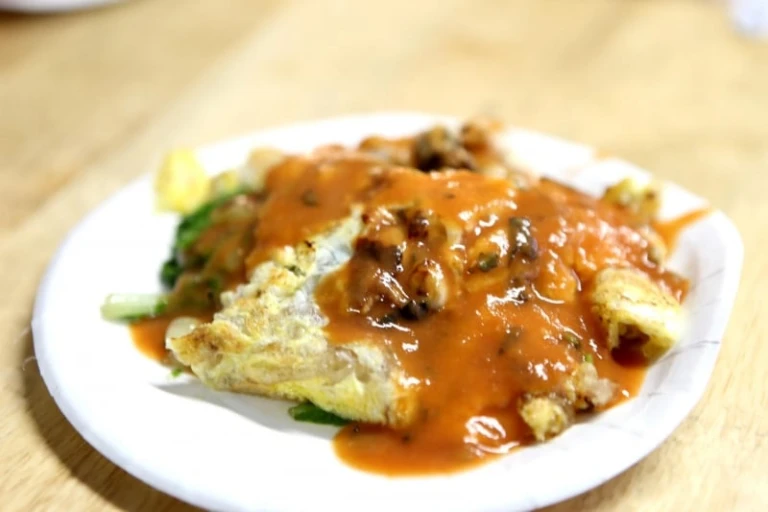 Image credit: Xavier Lin
Are you familiar with Or Chien? It's an oyster omelette popular in Taiwan, made with oysters, eggs and starch. The addition of starch adds a slightly crispy, chewy texture to the dish. This stall is easily identifiable by the crazy long queues, but don't let that deter you from giving it a try!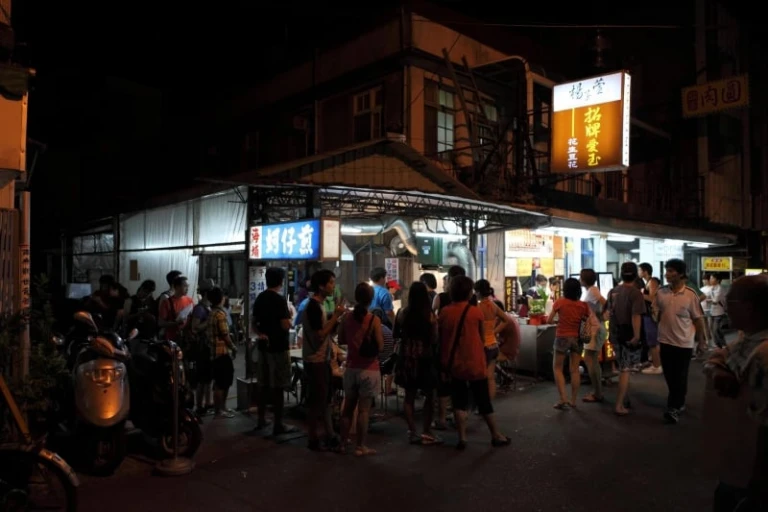 Image credit: Xavier Lin
What makes this oyster omelette stand out from the rest in Taiwan is the generous slather of Hai-Pu's signature sweet, tangy brown sauce on top. So make sure you don't leave Hualien without trying it!
5. Pork Rib Noodles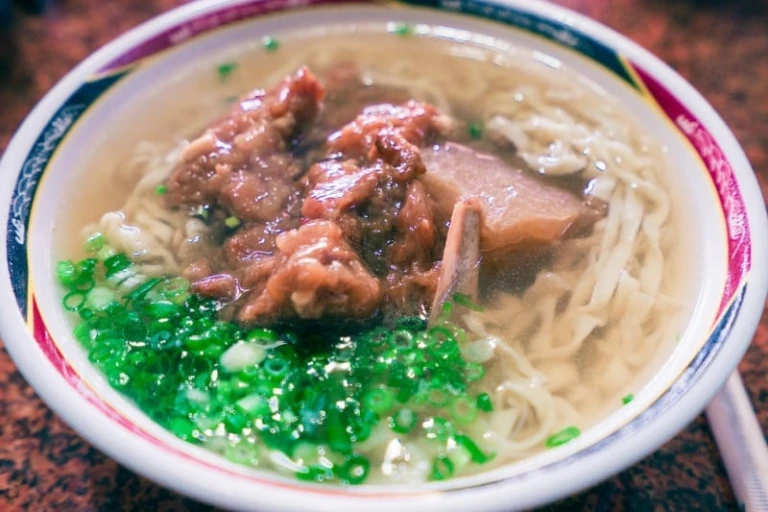 Image credit: Wei-Te Wong
For something a little more hearty, the pork rib noodles at Jing Xiang Pork Rib Noodles are something close to legendary, though you can expect shorter queues compared to places like Mr. Goose and Gong Zheng Bao Zi. Choose from the dry or soup version, but expect both to consist of ribs so tender they melt in your mouth, and chewy noodles swimming in a fragrant savory sauce/broth.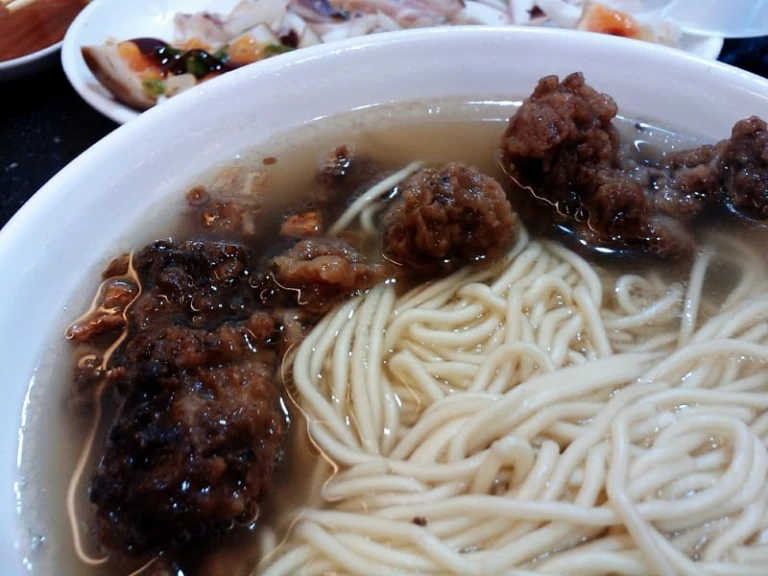 Image credit: Buddy8d
Another worthwhile mention would be Lai Cheng Pork Rib Noodles, who aside from their trademark noodles, also serve a terrific side dish of "golden eggs". Perfectly boiled eggs braised in soy and with an impossibly creamy yolk!
6. Scallion pancakes at Lao Pai
Image credit: Chen Ying-Cheng
Scallion pancakes are everywhere in Taiwan, and the Taiwanese love them especially for breakfast as a great way to start the day. In Hualien, no one makes these crispy treats as well as Lao Pai, where you also have the option of adding a runny sunny side up egg in the middle!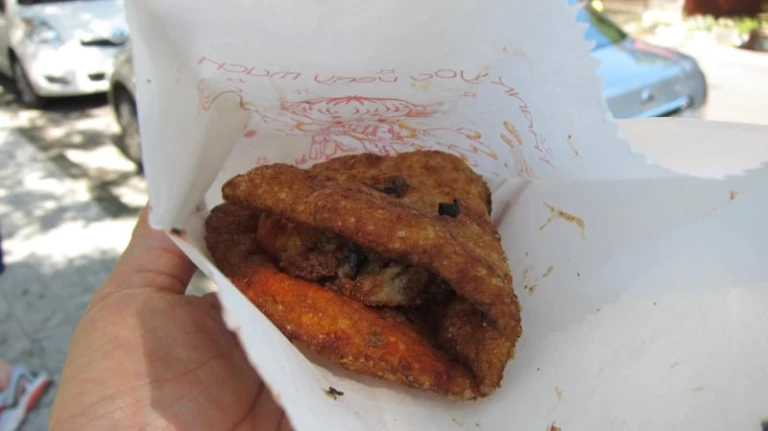 Image credit: jeff~
Operating out of an old van and with nothing more than a small banner as a sign, the complete Hualien experience is only fulfilled when you bite into the crispy, deep-fried pancake and savour the oozing yolk.
7. Coffin Toast at Chiang Family's Coffin Toast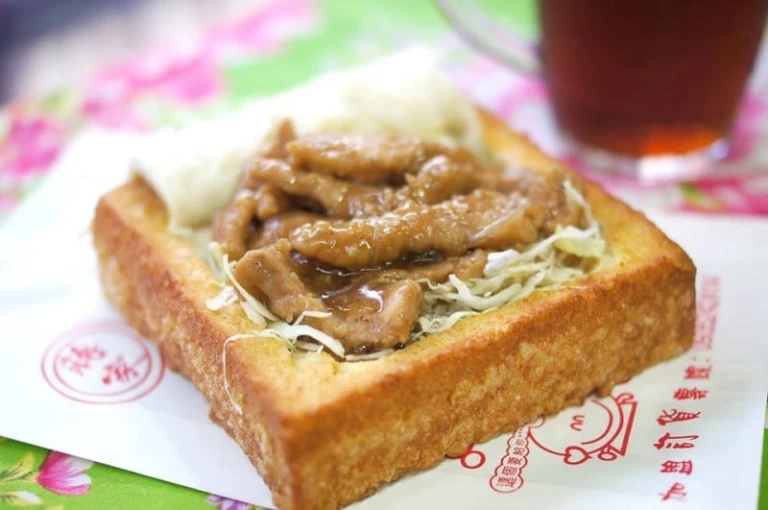 Image credit: Chiang Family Coffin Toast Facebook
The Taiwanese food scene consists of night markets galore. And as you meander through the streets of Dongdamen Night Market, you're bound to come across this popular stall selling Coffin Toast! Unique to Taiwan, these are thick slabs of white bread, deep fried and hollowed out, then filled with yummy fillings (mostly savoury) from the likes of seafood chowder to black pepper pork.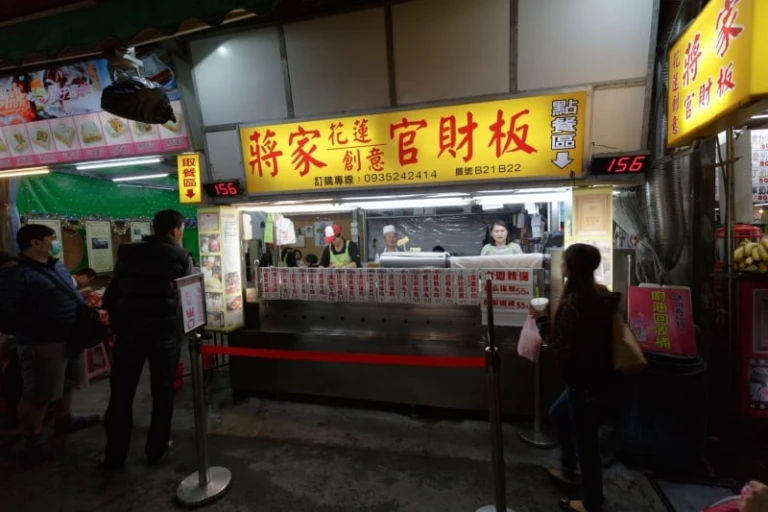 Image credit: Yi-Liang (Lucas) Liu
While you're in Dongdamen Night Market, make sure you also sample the grilled BBQ corn, which is brushed with BBQ sauce and charred. The fruit juices are worth trying as well, as Taiwan is home to many local fruits such as sweet pineapples and tangy custard apples.