Vietnam, with its captivating blend of ancient traditions and modern allure, beckons Indian travelers with open arms. This Southeast Asian gem boasts a rich cultural tapestry, breathtaking landscapes, and a vibrant street food scene that will leave your taste buds tingling. But before you embark on your journey to this captivating country, let's unravel the essentials that every Indian traveler must know.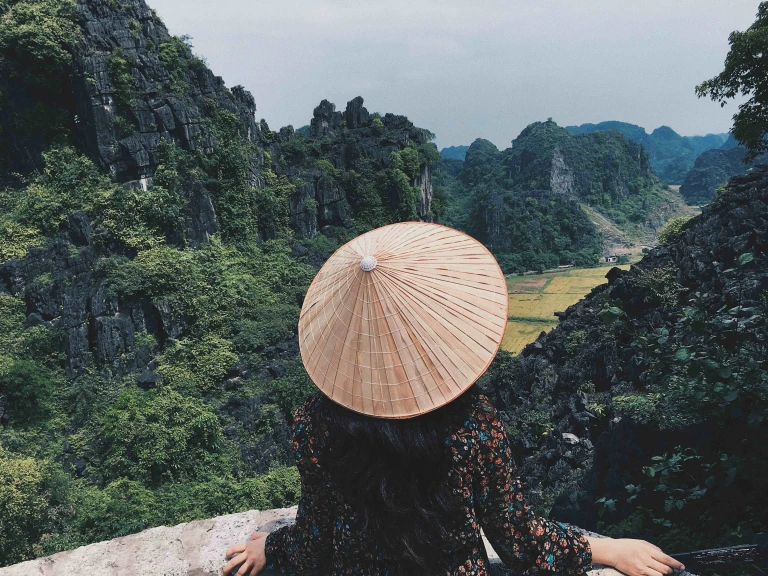 How can I Travel to Vietnam from India?
Visa Requirements for Indian Travelers to Vietnam
Before packing your bags, ensure you have the necessary visa to enter Vietnam. Indian citizens are required to obtain a visa in advance for their visit. The process involves filling out an application and submitting it to the Vietnamese Embassy or Consulate. Be sure to check the latest visa requirements on the official Vietnamese Embassy website.
Does Vietnam require a visa for Indians?
Yes, Indian tourists must get a visa to enter Vietnam. However, the nation provides Indian people with visa-on-arrival options.
Is there an e-visa or visa on arrival for Indians traveling to Vietnam?
Yes, Indian citizens wishing to travel to Vietnam do have the option of obtaining a visa upon arrival. This arrival-only visa for Vietnam is good for 30 days starting on the day you enter the nation.
Indian passport holders must first apply for the e-visa online, get the acceptance letter, and pick up the visa when they arrive in Vietnam in order to acquire this visa.
You can find the application form for a Visa to Vietnam here.
Documents Needed to Apply for an Indian Tourist Visa to Vietnam
For Indian travelers applying for a tourist visa to Vietnam, here is a list of documents commonly required:
Visa Application Form: Complete the visa application form, which can typically be downloaded from the official website of the Vietnamese embassy or consulate in India or from the official website for online visa applications.

Passport: Ensure that your Indian passport is valid for at least six months beyond your intended date of entry into Vietnam. It should also have at least one blank page for visa stamping.

Visa Approval Letter (for Online Visa): If you are applying for a visa on arrival (VOA) or an e-visa, you will typically need a Visa Approval Letter issued by the Vietnamese Immigration Department. This letter will be provided by the travel agency or visa service you choose to process your online visa application.

Photograph: Attach a recent passport-sized color photograph to your visa application form. The specifications for the photo may vary, so check the specific requirements on the application form or the Vietnamese embassy's website.

Flight Itinerary: Provide a copy of your round-trip flight booking or itinerary, indicating your entry and exit from Vietnam. This can include a copy of your e-ticket or a confirmed flight reservation.

Hotel Reservations: Include confirmation of your hotel bookings for your entire stay in Vietnam. Alternatively, you can provide a letter of invitation from a sponsor or host in Vietnam if applicable.

Visa Fee: Pay the applicable visa processing fee. The fee can vary depending on the type and duration of the visa.

Financial Proof: Some applicants may be required to show proof of sufficient funds to cover their expenses during their stay in Vietnam. This can include bank statements or a letter of sponsorship, depending on your circumstances.
Which Flights go to Vietnam from India
Vietnam offers several international airports to welcome travelers. Major airports include Noi Bai International Airport (Hanoi), Tan Son Nhat International Airport (Ho Chi Minh City), and Da Nang International Airport (Da Nang). Airlines like Air India, VietJet Air, and IndiGo operate direct flights to Vietnam, departing from Indian airports such as Indira Gandhi International Airport (Delhi) and Chhatrapati Shivaji International Airport (Mumbai). If you prefer connecting flights, options like Thai Airways and Singapore Airlines are common choices. Here are a few:
Delhi:
Air India - Direct flights to Hanoi and Ho Chi Minh City.

VietJet Air - Direct flights to Ho Chi Minh City.
Mumbai:
Bengaluru:
Kochi:
Stay Options in Vietnam
When it comes to accommodation in Vietnam, you'll find a wide array of options to suit various preferences and budgets. From luxurious hotels and charming boutique stays to budget-friendly hostels and guesthouses, Vietnam offers a diverse range of places to stay. Additionally, Airbnb is available in many cities and tourist destinations, providing travelers with the opportunity to stay in unique properties and experience local hospitality.
Whether you prefer the bustling streets of Hanoi, the serene beaches of Da Nang, or the cultural richness of Ho Chi Minh City, Vietnam's accommodation choices ensure you have a comfortable and memorable stay during your visit.
What is the perfect time to visit Vietnam?
Vietnam experiences diverse climates throughout the year. The best time to visit depends on your preferences. Northern Vietnam has distinct seasons, with cooler winters and warmer summers. Central Vietnam offers pleasant weather year-round, while the southern region remains warm and humid. Research the climate of your chosen destinations to plan accordingly. Here's a breakdown of the seasons and the best times to visit:
1. Peak Season (November to April):
Weather: This is the most popular time to visit Vietnam, especially for travelers heading to the northern and central regions. The weather is generally dry and cool, with pleasant temperatures. In the south, it's also a great time to explore, although it can be slightly warmer.

Festivals: You can enjoy the colorful celebrations of the Lunar New Year (Tet) if you visit in January or February.
2. Shoulder Seasons (May to June and September to October):
Weather: The shoulder seasons offer a good balance between pleasant weather and fewer crowds. May and September can be hot and humid, but it's a great time for beach destinations like Nha Trang and Phu Quoc.

Rice Terraces: In September and October, the rice terraces in Sapa and the northern mountains are at their most beautiful with lush greenery.
3. Off Season (July to August):
Weather: July and August are the peak of the wet season, with heavy rains and high humidity, especially in the north. Central Vietnam, including Hoi An and Da Nang, can also experience rain.

Advantages: While the weather may not be ideal for all regions, the off-season can be a great time to enjoy discounts on accommodations and experience a more relaxed atmosphere at popular tourist sites.
Currency Information in Vietnam
The currency in Vietnam is the Vietnamese Dong (VND). It's advisable to exchange your currency at authorized currency exchange points or banks for the best rates. Credit and debit cards are widely accepted in urban areas, but it's a good idea to carry some cash for smaller establishments.
Getting Around in Vietnam
Navigating Vietnam is an adventure in itself. Airport transfers are readily available at major airports, and ride-hailing services like Grab operate in cities. Trains, buses, and cabs offer convenient ways to explore. Comparatively, transportation in Vietnam may be more affordable than in India, making it easier to get around.
Metro Options Near Airports: Vietnam does not have extensive metro systems near airports. However, some cities like Hanoi and Ho Chi Minh City have plans for metro systems in the future. Currently, airport transfers are primarily serviced by buses, taxis, and ride-hailing services.
Cab Rates per Kilometer: Taxi rates in Vietnam can vary depending on the city and taxi company. On average, you can expect to pay approximately 12,000 to 20,000 VND per kilometer (approximately ₹35 to ₹60) in cities like Hanoi and Ho Chi Minh City. Rates may be slightly higher in tourist areas, and it's advisable to use reputable taxi companies or ride-hailing apps for fair fares.
Renting a Car: Renting a car is possible in Vietnam, but it may not be the most common option for tourists. International and local car rental agencies operate in major cities and at airports. Rental rates can vary depending on the type of vehicle and the rental duration. To rent a car, you'll need an international driving permit (IDP) along with your home country's driver's license.
Buses: Buses are a cost-effective and widely used mode of transportation in Vietnam. Cities like Hanoi and Ho Chi Minh City have extensive bus networks that are affordable and relatively easy to navigate. While buses may not offer the same level of comfort as taxis, they are a popular choice for budget travelers and locals.
Motorcycle Taxis (Xe Om): In Vietnam, you'll also find motorcycle taxis known as "xe om." These are often used for short trips, and while they can be convenient, make sure to negotiate the fare in advance and wear a helmet for safety.
Cyclos and Trishaws: In some tourist areas, you may come across cyclos (three-wheeled bicycles) and trishaws (pedicabs) as unique modes of transportation. They offer a leisurely way to explore local neighborhoods and attractions.
Keep in mind that traffic conditions can be hectic, especially in major cities, so plan your transportation accordingly. Additionally, it's a good idea to have a map or a navigation app handy to help you get around, especially if you're exploring less touristy areas.

Tourist Attractions in Vietnam
Hanoi: A Cultural Hub
Hanoi, Vietnam's bustling capital, is a city that seamlessly blends its rich history with a modern vibe. While exploring Hanoi, don't miss these attractions:
Old Quarter: The heart of Hanoi, where narrow streets are filled with shops, markets, and street vendors. It's a sensory delight, with the aroma of street food and the colorful goods on display.
Ho Chi Minh Mausoleum: Pay your respects to the founding father of Vietnam, Ho Chi Minh, whose preserved body lies in this solemn mausoleum.
Hoa Lo Prison: Known as the "Hanoi Hilton" during the Vietnam War, this museum offers a glimpse into the country's tumultuous history.
Temple of Literature: Explore Vietnam's first national university and a beautifully preserved example of traditional Vietnamese architecture.
Water Puppet Theater: Experience the unique art of water puppetry, a traditional Vietnamese performance that's both entertaining and culturally enlightening.
Da Nang: Coastal Paradise and Gateway
Da Nang, situated along the central coast, offers a mix of natural beauty and cultural heritage:
My Khe Beach: Relax on the pristine sands of My Khe Beach and take in the stunning views of the Marble Mountains.
Marble Mountains: Explore these limestone hills, which house temples, caves, and panoramic viewpoints.
Dragon Bridge: Witness the incredible Dragon Bridge, which breathes fire and water on weekends, becoming a spectacle you won't forget.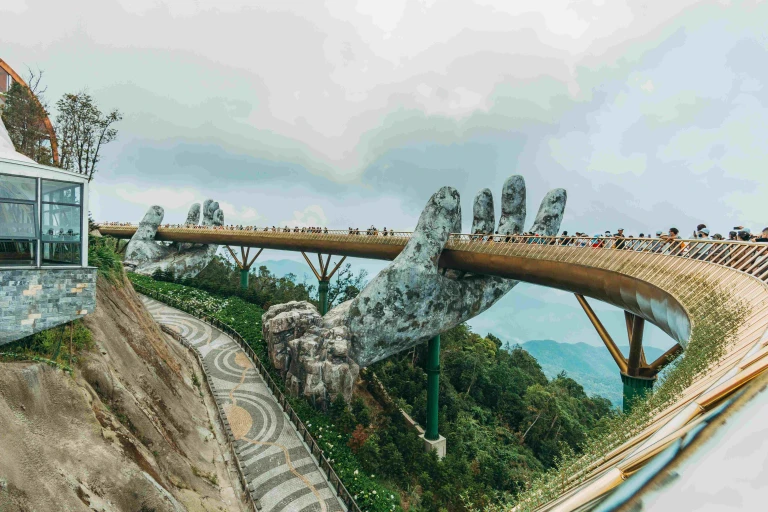 Hoi An: A Timeless Ancient Town
Hoi An, a UNESCO World Heritage site, is a charming town with well-preserved architecture and a captivating atmosphere:
Ancient Town: Stroll along the lantern-lit streets of Hoi An's ancient town, filled with quaint shops, tailor stores, and excellent restaurants.
Hoi An Night Market: Experience the vibrant energy of the night market, where you can shop for souvenirs and savor local street food.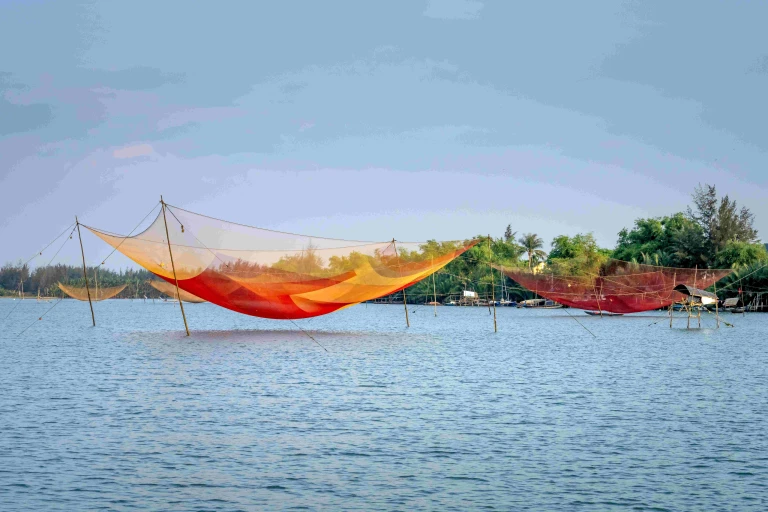 Must-Eat in Vietnam!
Vietnamese cuisine is a treasure trove of flavors, and every dish is a delightful experience. In addition to the previously mentioned must-try dishes, here are a few more culinary delights to savor:
Pho: A fragrant noodle soup that's a national favorite.


Banh Mi: A delicious Vietnamese sandwich with various fillings.

Goi Cuon: Fresh spring rolls with shrimp, herbs, and rice vermicelli.

Bun Cha: Grilled pork served with vermicelli noodles and fresh herbs, a specialty in Hanoi.

Cao Lau: A unique noodle dish found in Hoi An, made with special water from the town's ancient wells.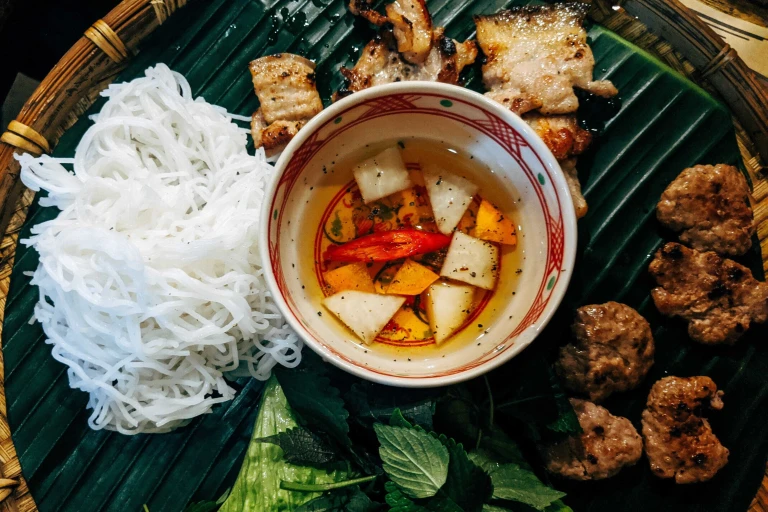 Whether you're exploring the historical wonders of Hanoi, relaxing on the pristine beaches of Nha Trang, or savoring the culinary delights in Hoi An, Vietnam promises an adventure that will leave you with unforgettable memories and a longing to return for more.