Dehradun, Uttarakhand: India is all set to get its longest ropeway system, connecting the twin cities of Dehradun and Mussoorie. The 5.5 km long ropeway, which will reduce the 33 km driving distance between the two cities, is expected to be operational by September 2026.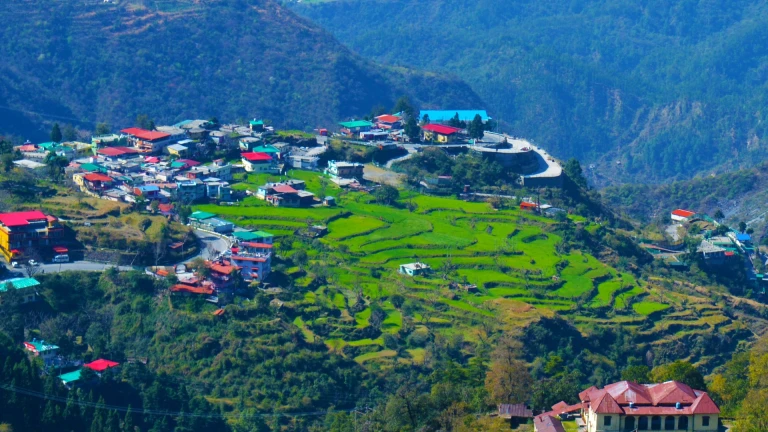 The ropeway project is being undertaken by the Mussoorie Sky Car Company Pvt, a consortium led by FIL Industries. The project is estimated to cost around INR 300 crore.
Longest Ropeway in India
Once completed, the ropeway will be the longest in India and will cut down the travel time between Dehradun and Mussoorie to just 15 minutes. This will be a significant improvement over the current travel time, which can range anywhere from an hour and a half to three hours, depending on traffic.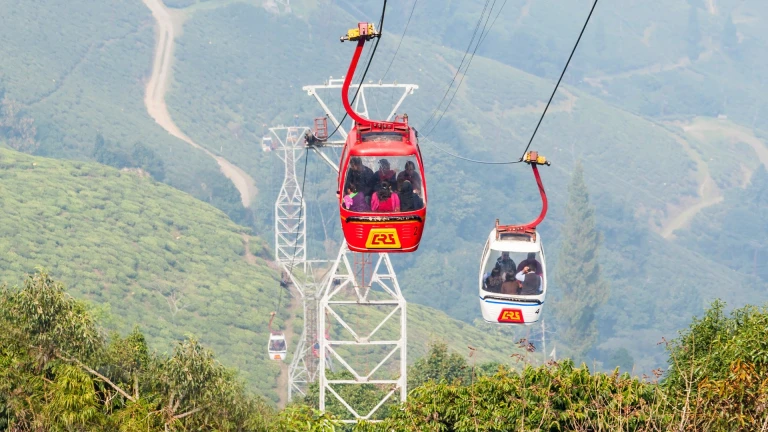 The ropeway will have 10-seater cabins capable of carrying 1,300 passengers per hour in each direction. This will make it a convenient and efficient transportation option for both tourists and locals alike.
Ropeway will help keep the natural beauty of Dehradun unharmed
The ropeway is also expected to have a positive impact on the environment. By reducing the number of vehicles on the road, the ropeway will help to reduce air pollution and traffic congestion. It will also make it easier for people to access the natural beauty of Mussoorie without harming the environment.
The Dehradun-Mussoorie ropeway is a significant undertaking that will have a major impact on the region. It is expected to boost tourism, improve transportation, and protect the environment.
In addition to the benefits mentioned above, the ropeway is also expected to create jobs and generate revenue for the local economy. It is estimated that the ropeway will create around 500 direct jobs and 1,500 indirect jobs. It is also expected to generate over INR 100 crore in revenue for the local government each year.
The Dehradun-Mussoorie ropeway is a win-win for everyone involved. It will benefit tourists, locals, businesses, and the environment alike. It is a testament to the commitment of the Indian government to developing sustainable and innovative transportation solutions.
So what do you think about the ropeway journeys through the beautiful hill stations of Dehradun?
Also Read: 15 Stunning Places to Explore in Uttarakhand this winter