Air India has cancelled its flights to and from Tel Aviv till October 14 due to the ongoing conflict between Israel and Hamas. The airline issued a statement on Tuesday, October 10, saying that the decision was taken in the "best interests of safety and security of our passengers and crew".
The conflict between Israel and Hamas has escalated in recent days, with both sides launching airstrikes. The violence has claimed the lives of over 200 people, including civilians.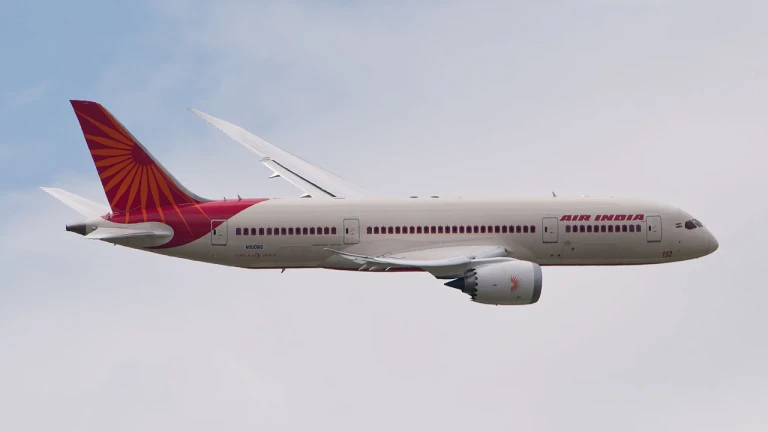 Image Source
Air India is the only Indian airline that operates direct flights to Tel Aviv. The airline has two daily flights to and from the city.
The cancellation of Air India flights is likely to cause inconvenience to passengers who are planning to travel to or from Israel in the coming days. The airline has advised passengers to check the status of their flights before travelling.
Israel declared war on October 7, just a few hours after Hamas militants attacked settlements near the Gaza Strip and launched a barrage of rockets at Israel.
"Our flights to and from Tel Aviv will remain suspended till 14th October, 2023, for the safety of our passengers and crew," Said Air India Spokesperson. Further, Airline mentioned that they will provide all necessary assistance to passengers who have been affected by the flight cancellations.
Air India flies from Delhi to Tel Aviv five times a week, on Mondays, Tuesdays, Thursdays, Saturdays, and Sundays. That's five round-trip flights.
Impact of the conflict on the tourism industry
The conflict between Israel and Hamas has had a significant impact on the tourism industry in both countries. Many tourists have cancelled their trips to Israel and the Palestinian territories due to the violence.
The Israeli hotel industry has been particularly hard hit by the conflict. Occupancy rates have fallen sharply, and many hotels have been forced to lay off staff.
The Palestinian tourism industry has also been affected by the conflict. The number of tourists visiting the Palestinian territories has fallen by over 50% in recent years.
The conflict between Israel and Hamas is a complex and long-standing one. There is no easy solution to the problem. However, it is hoped that the two sides will be able to reach a ceasefire and resolve their differences peacefully.