Ko Samui, Thailand's third-largest island, captivates visitors with its diverse beaches, rich history, and abundant activities like yoga, diving, and golf: which cater to every taste and budget. This tropical island paradise blends modern amenities with traditional culture, offering a range of activities from serene meditation to thrilling water sports, ensuring a memorable beach holiday experience. Whether you are planning to go on a family vacation or a solo trip, we have you covered with our list of suggestions for these stunning Airbnbs in Ko Samui. Let's dive in and check out some of the cool Airbnbs for your travel adventures in Ko Samui.
This Spacious Villa in South Samui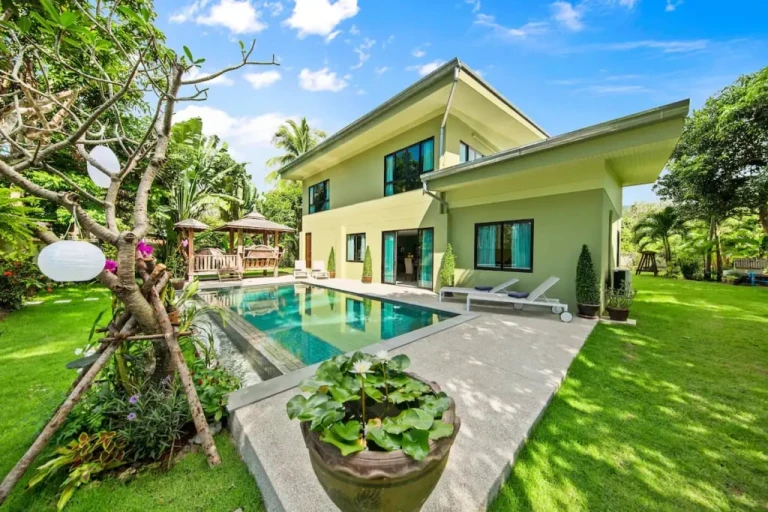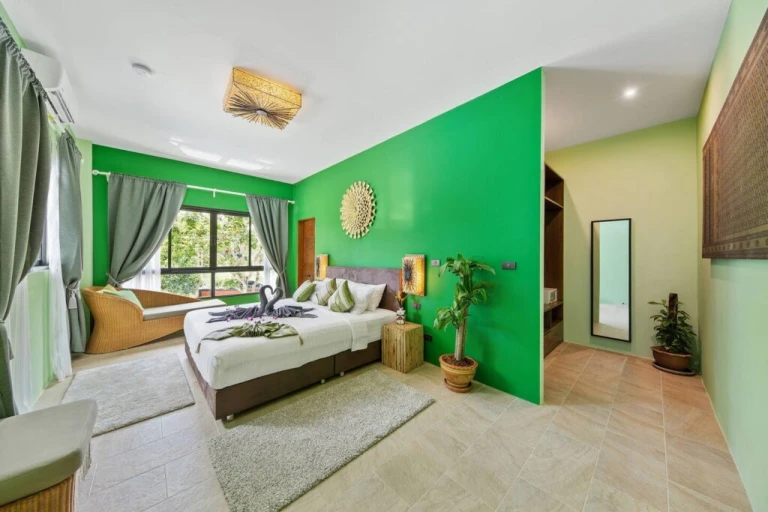 Explore the beautiful Baan Suaan Serenity in South Samui, a tropical paradise! This charming private villa has lush gardens, and is close to gorgeous beaches. You can relax by the family-friendly saltwater pool or have drinks in the traditional Thai sala. The villa is spacious, with four ensuite bedrooms, a well-equipped kitchen, and a comfy living area. Don't miss out on the nearby Thong Krut beach area, where you'll find plenty of dining choices from the local fishing community. It's the perfect spot for a peaceful getaway!
Listing name: Serenity.Samui Sanctuary.4 bedroom villa with pool
Listing type: Boutique Hotel
Max. no. of guests: 12 Guests
No. of bedrooms: 4 Bedrooms 7 beds
This Charming Beach Pool Villa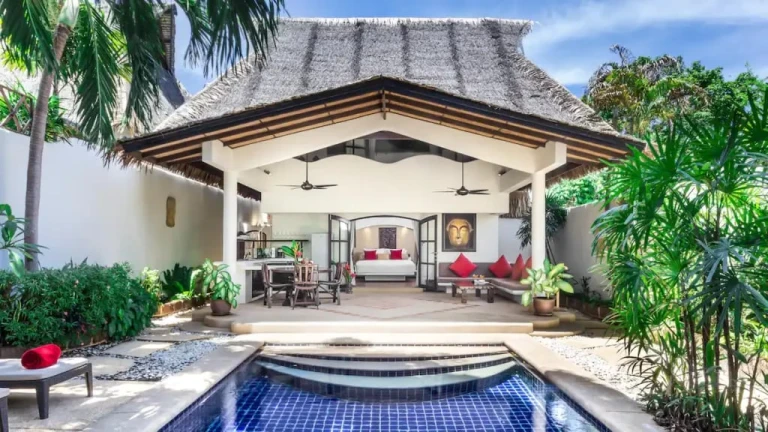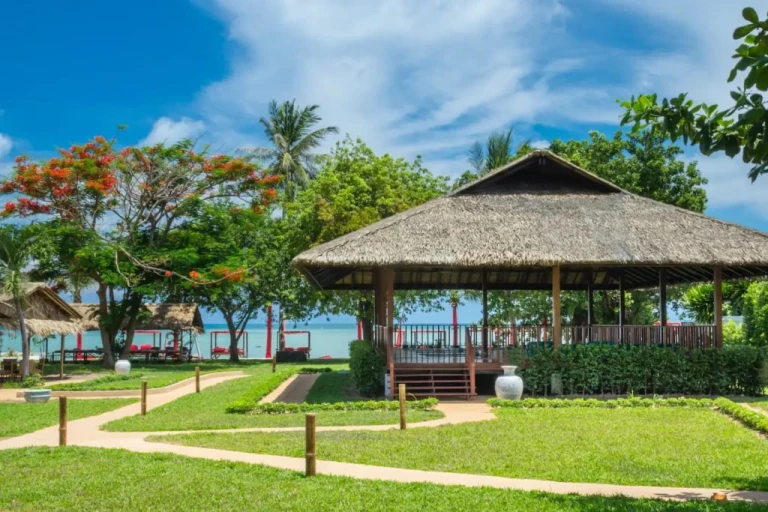 Enjoy island paradise at this Tropical Beach Villa, just steps away from the calm Lagoon Beach at Crystal Bay. Relax in a tranquil hideaway with your own private pool and easy access to the shore. Enjoy ultimate comfort in a charming villa that includes a small kitchen, and take in the breathtaking ocean views. Treat yourself to delicious meals delivered to your door by the friendly staff.
Listing name: TROPICAL POOL BEACH VILLA I | Beach-Pool-Freedom
Listing type: Entire Cottage
Max. no. of guests: 2 Guests
No. of bedrooms: 1 Bedroom
This Cute Fisherman-inspired Town house with Pool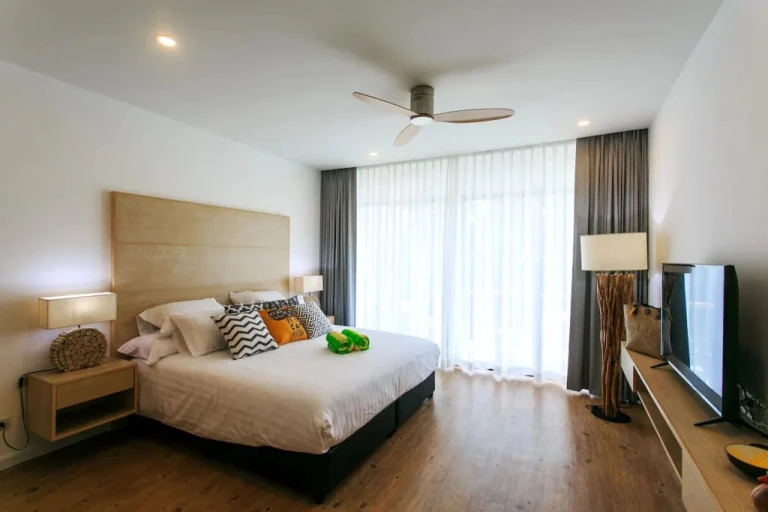 This cozy Airbnb Stay, designed with a nautical vibe, offers two bedrooms and a large pool surrounded by tropical gardens. You'll have reliable WiFi to stay connected and can enjoy convenient amenities, making your vacation worry-free and relaxing. The location is close to the renowned Fisherman's Village, where you can explore the local culture and cuisine. Treat yourself to a luxurious getaway in this exclusive property. Book with confidence and savor your escape!
Listing name: Villa Brizo, two bed luxury at a great price!
Listing type: Entire Town House
Max. no. of guests: 4 Guests
No. of bedrooms: 2 Bedrooms
This Beautiful Beachfront Bungalow for Couples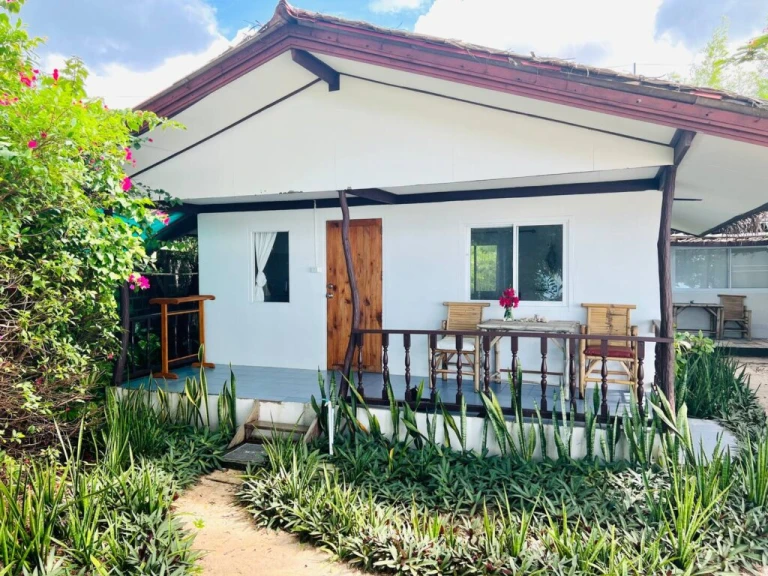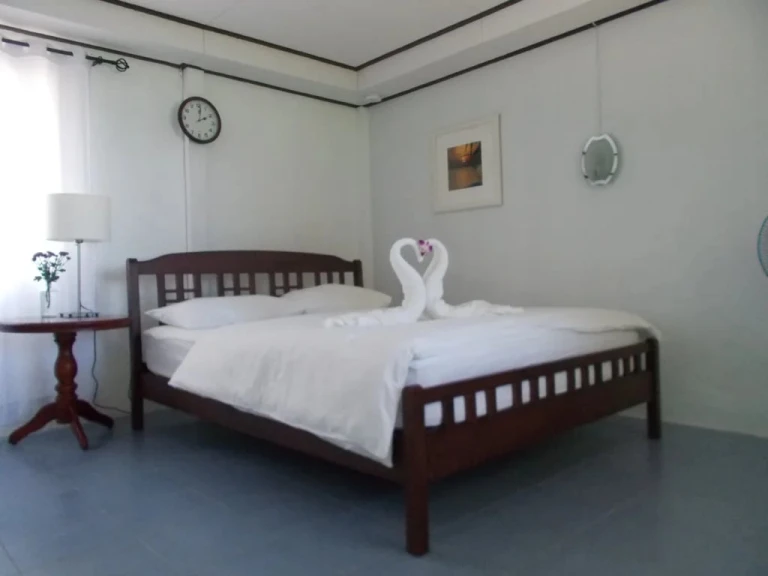 Discover an idyllic escape on Bang Por's beachfront in Koh Samui. This secluded oasis is your dream holiday destination, offering the awe-inspiring sunrise views and a chance to relax with dazzling sunsets. Explore local eateries and bars that are within walking distance. Experience the comfort of modern and stylish beach bungalows, nestled among lush landscapes, ensuring a serene and rejuvenating retreat.
Listing name: B1: Beachfront Bungalow with Ensuite and AC
Listing type: Entire Bungalow
Max. no. of guests: 2 Guests
No. of bedrooms: 1 Bedroom
This Gorgeous Villa in Samui Island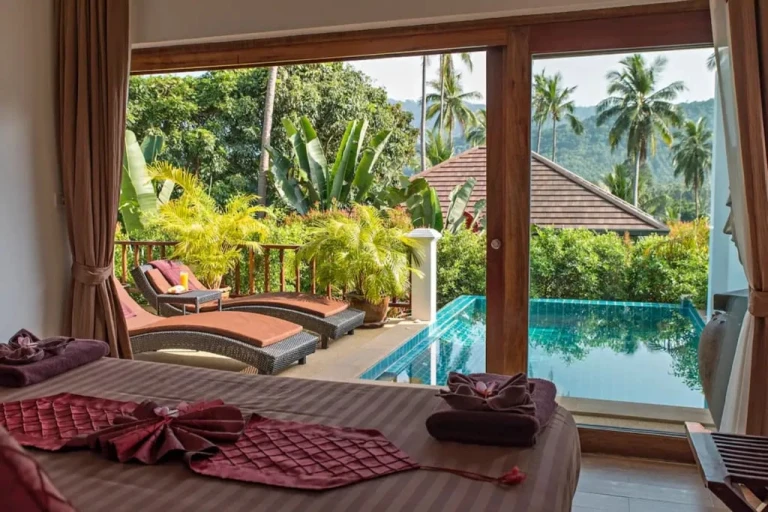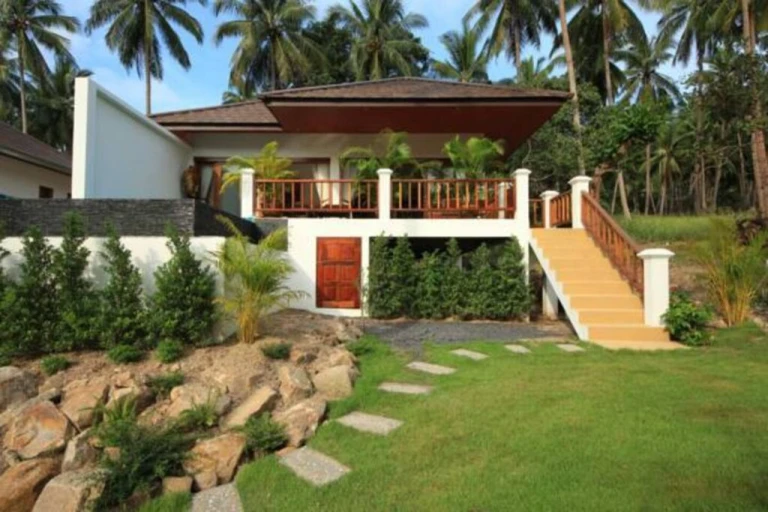 Experience a lovely stay at this beautiful Airbnb Stay, located in the midst of Koh Samui's scenic natural beauty. Embrace the serenity of lush mountain vistas while enjoying premium amenities. Discover blissful island living with a private pool, a bathtub, a garden, and a terrace.
Listing name: Villa 1 bedroom w/ private pool and garden
Listing type: Entire Home
Max. no. of guests: 2 Guests
No. of bedrooms: 1 Bedroom
Check Out These Top 5 Airbnbs in Pattaya, Thailand
Thank you for reading our blog post about the best Airbnbs in Ko Samui. We hope you have found your ideal Airbnb to stay for your trip to this amazing island. Before you book, please check the availability, instructions, and guidelines from the host. See you on your next journey! 🛫