Phuket is Thailand's largest island and is situated in the Andaman Sea. Thailand is one of the most famous tourist places in Asia and Phuket is the heart of Thailand tourism. Further, Phuket is known for its beaches, calm rainforests, nightlife and classical architecture. This article will assist you to choose Airbnb in Phuket, Thailand – where you can stay and take in the beauty of this paradise.
This Gorgeous Airbnb Private Villa next to Cape Panwa peninsula, Phuket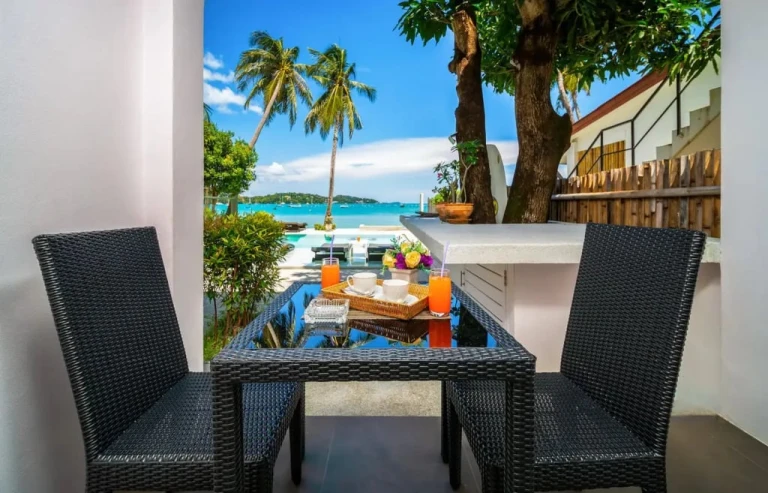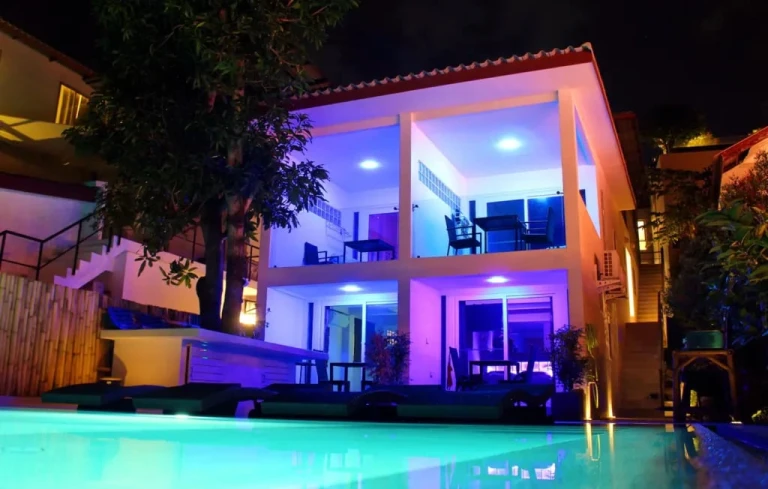 Located next to the beach, this private villa can just be your perfect getaway Airbnb stay in Phuket. It comes along with a stunning view and infinity pool and much more! Further, this location is a hidden gem in Phuket's picturesque landscapes and is conveniently close to all of Phuket.
Listing name: ★Seafront Studio in Private Villa w/Infinity Pool★
Listing type: Entire rental unit
Max. no. of guests: 2 Guests
No. of bedrooms: 1
This Luxurious one bed apartment with panoramic Seaview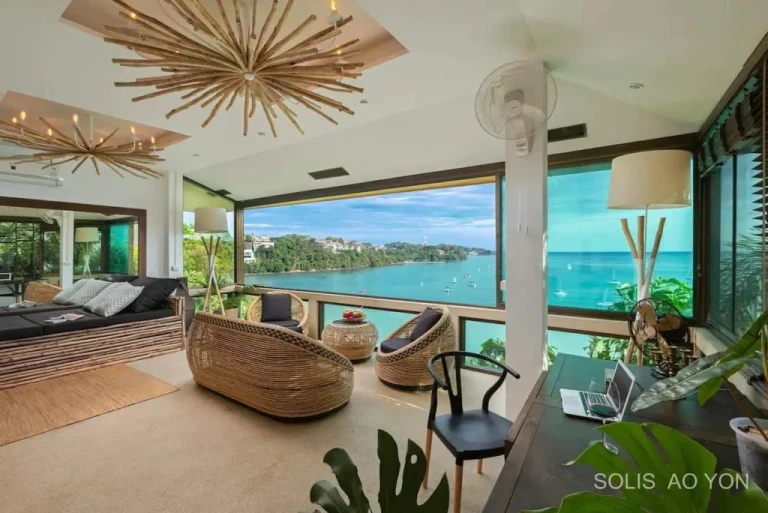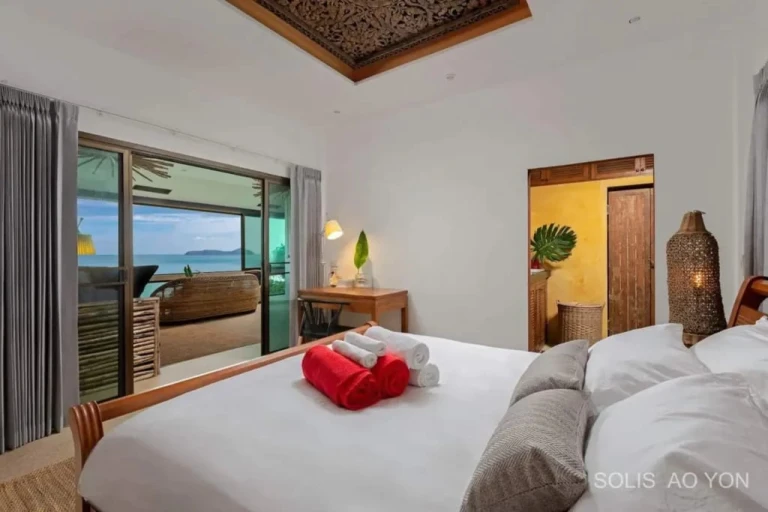 Get ready to fall in love with the luxury and stunning panoramic Sea views of the beautiful Ao Yon. In addition to this, home's interiors are designed with rustic wood, classic furniture, mood lighting and second hand ornaments. Also, you will have private access to the pool and also access to the beach. Rest assured the amenities provided here will only enhance your luxurious stay experience in Phuket.
Listing name: SOLIS – (Ao Yon Beach)
Listing type: Entire holiday home 
Max. no. of guests: 2 Guests
No. of bedrooms: 1
This Charming room in Kamala Beach with Mountain and Bay view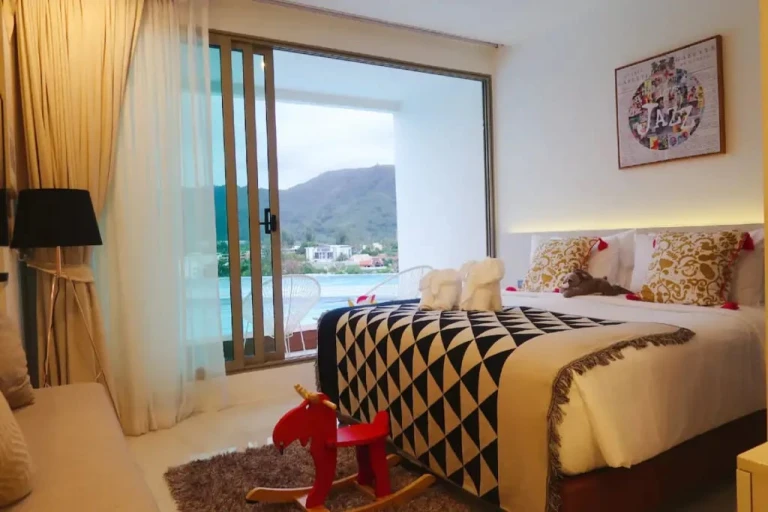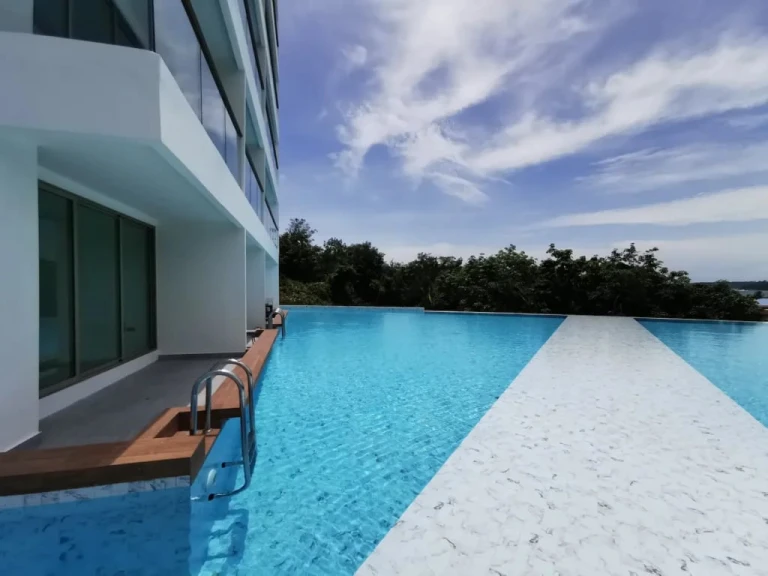 Treat yourself with an amazing bay and mountain view right from your room. This studio room comes along with a pool for refreshing yourself with a swim while enjoying the beautiful views of Kamala beach. Unit is well organized and has a play area for childrens. Located just 3 minutes walk away from Kamala Beach, this can be your perfect stay for your vacation in Phuket.
Listing name: Time | Trojan Pool Infinity Pool 3 mins walk to Kamala Beach Phuket Air Conditioner Bus Stop
Listing type: Entire rental unit
Max. no. of guests: 2 Guests
No. of bedrooms: 1
This affordable Airbnb Room in Phuket City Old Town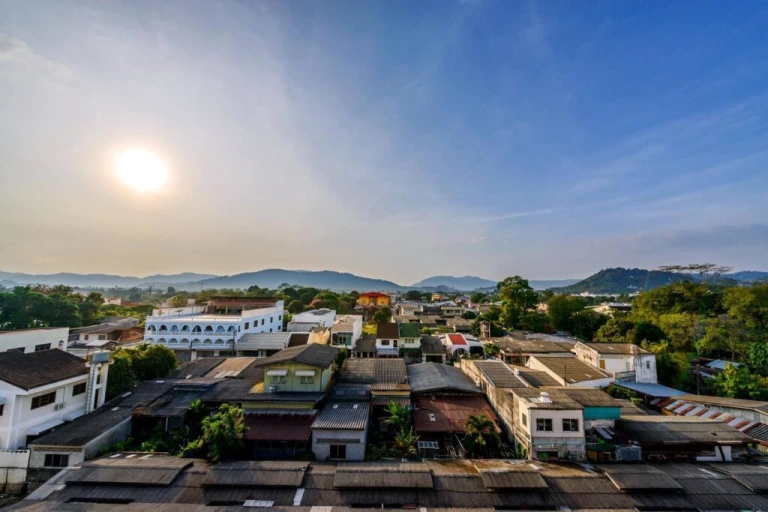 Looking for a stay inside Phuket City? This cozy rental unit is your perfect option! Located in Tambon Talad Nuea, is near to most of the landmarks in Phuket and offers a great city skyline view with amazing mountains in the background. And also, room is well maintained and designed, and comes at a very reasonable price as well.
Listing name: The Topaz Residence Room 6
Listing type: Place to stay in a rental unit
Max. no. of guests: 2 guests
No. of bedrooms: 1
This Stunning Villa for your family Getaway next to Rainforest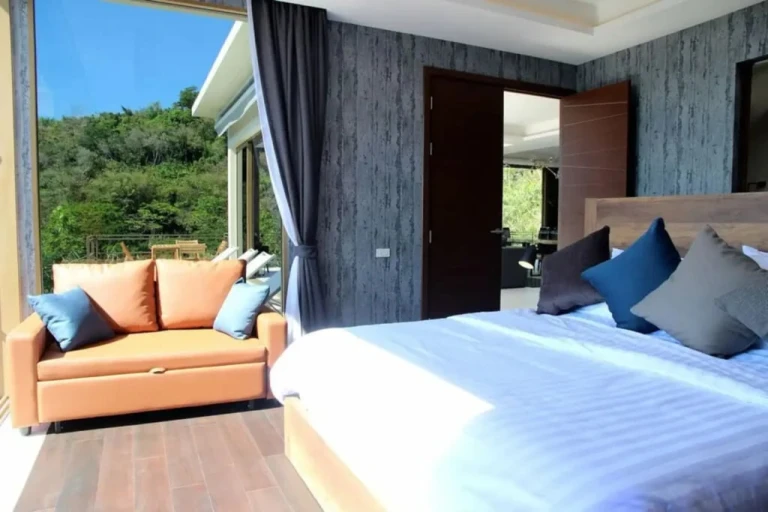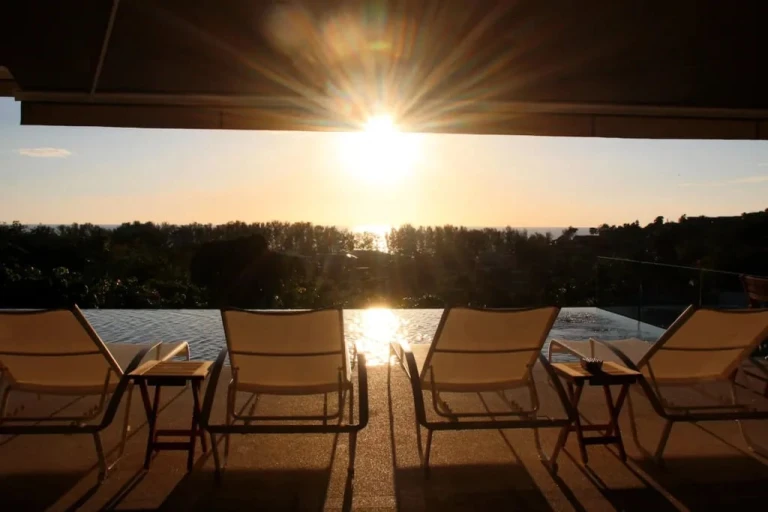 Enjoy the serenity and tranquility of nature from the solitude of your own villa while taking in the 180 degree ocean views and proximity to a rainforest. This airbnb villa in Phuket offers something for everyone, including a private movie theater, a game area with a pool table and shuffleboard, a private pool and a private bar. Finally, it's a perfect stay for a family of 7 and has all the amenities required for a family time you are looking for.
Listing name: Panoramic Ocean Views – Your Escape Awaits
Listing type: Entire villa
Max. no. of guests: 7 Guests
No. of bedrooms: 3 bedrooms
This Stunning yet affordable stay for a family in Tambon Rawai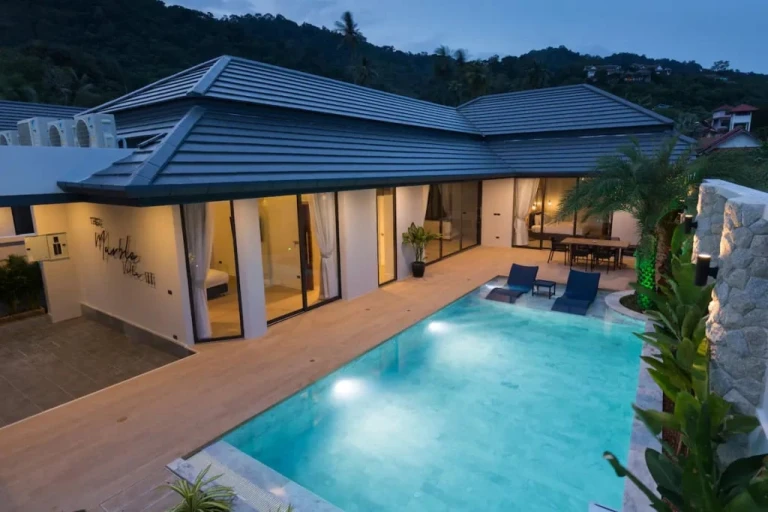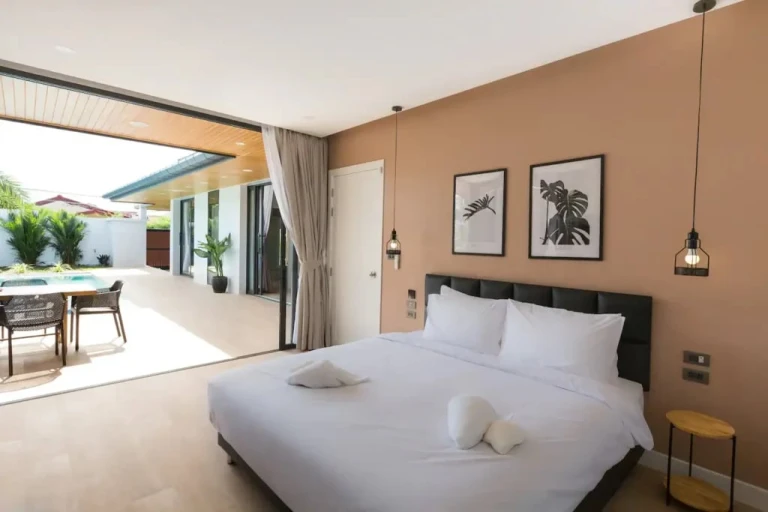 This Gorgeous house with a pool is well suited for a group of friends or family, located in the peaceful neighborhood of Tambon Rawai. Moreover, the villa is newly built with modern designs, has a kitchen, spacious open living room along with a pool and tanning area. By choosing this stay not only will you get a modern gorgeous stay, but also a less burden on your pockets.
Listing name: Stunning Rawai Pool House
Listing type: Entire House
Max. no. of guests: 6 Guests
No. of bedrooms: 3 bedrooms
That's all from us! Hope you got your perfect stay for your next tour to Phuket, Thailand. Last but not the least, make sure to check the availability of the stays before making up your mind. Happy vacation!