Welcome to Phi Phi Island, a tropical paradise in Thailand! Crystal-clear waters, stunning beaches, and vibrant nightlife await you in this idyllic destination. We have compiled a list of the best 5 Airbnb Stays in Phi Phi Islands for your next relaxing vacation. Get ready for an unforgettable adventure! 
This Beautiful Rustic Bungalow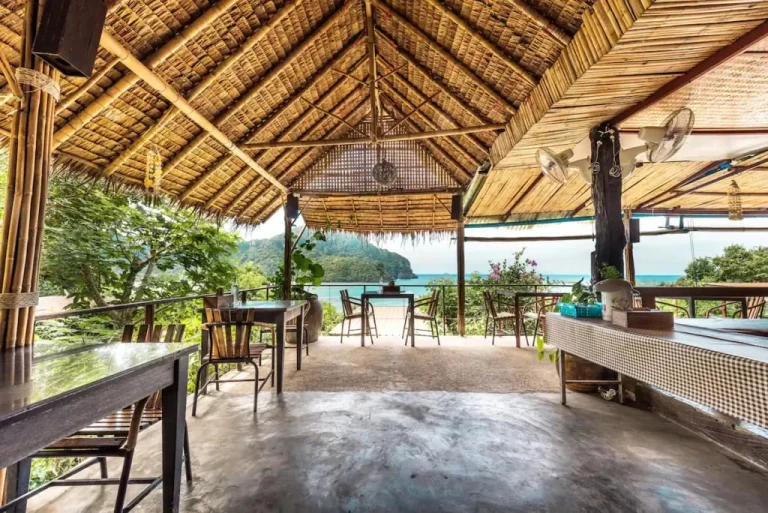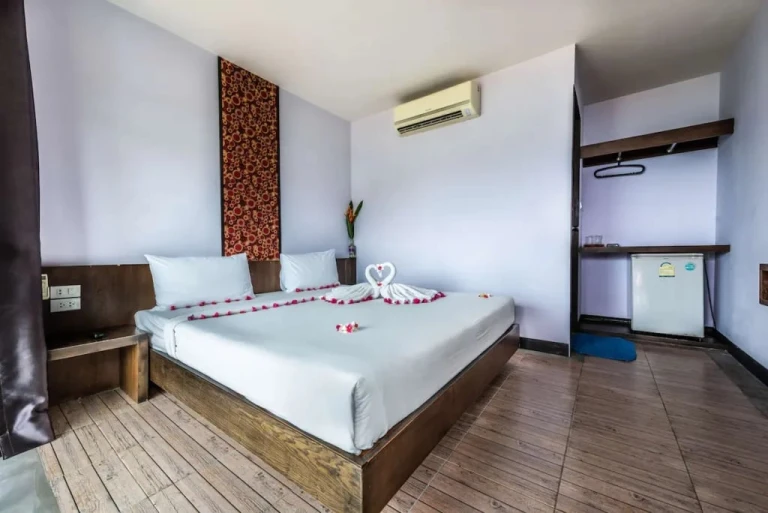 This charming bungalow is located on the popular island of Phi Phi, just a 10-minute walk from the center of the island. It offers stunning views of the beach and the surrounding area, and is perfect for those looking for a budget-friendly stay. The bungalow is small but cozy, and comes with all the amenities you need for a comfortable stay. 
Listing name: Awesome View Double Bungalow on Phi Phi
Listing type: Entire Bungalow
Max. no. of guests: 3 Guests
No. of bedrooms: 1
This scenic resort in Phi Phi Island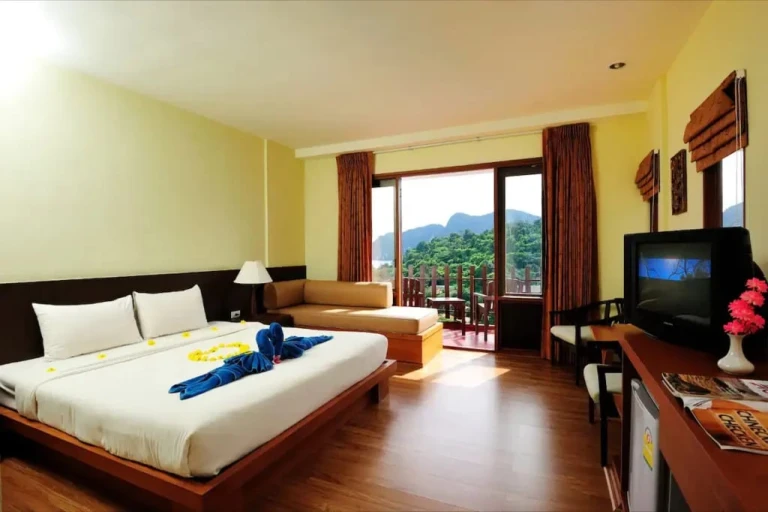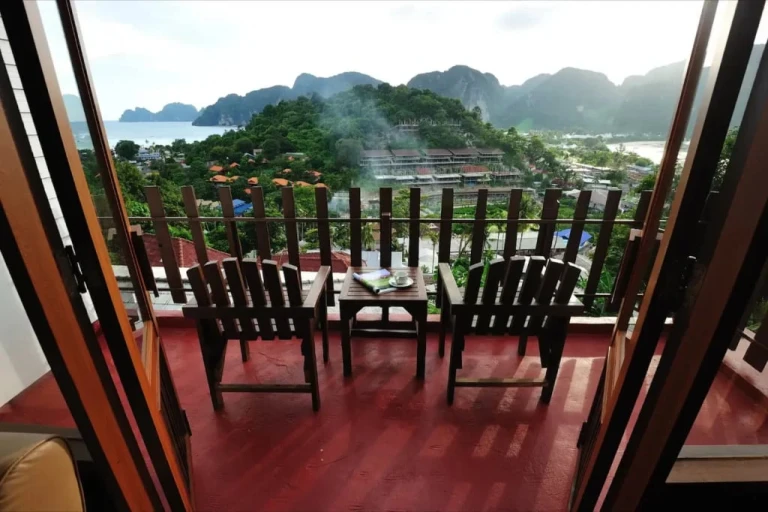 Phi Phi Arboreal Resort is a beautiful and quiet resort located on a hill in Phi Phi Island. The resort has a stunning sea view and is a great place to relax and unwind. The rooms are spacious and comfortable, and the staff is friendly and helpful. The resort is a short walk from the pier, but there are only bicycles available for transportation. If you're looking for a relaxing and scenic place to stay in Phi Phi Island, Phi Phi Arboreal Resort is a great option.
Listing name: (No.1)Deluxe Room Only without Breakfast
Listing type: Resort
Max. no. of guests: 3 Guests
No. of bedrooms: 1
This Beautiful Hillside Cabin for two with lush green view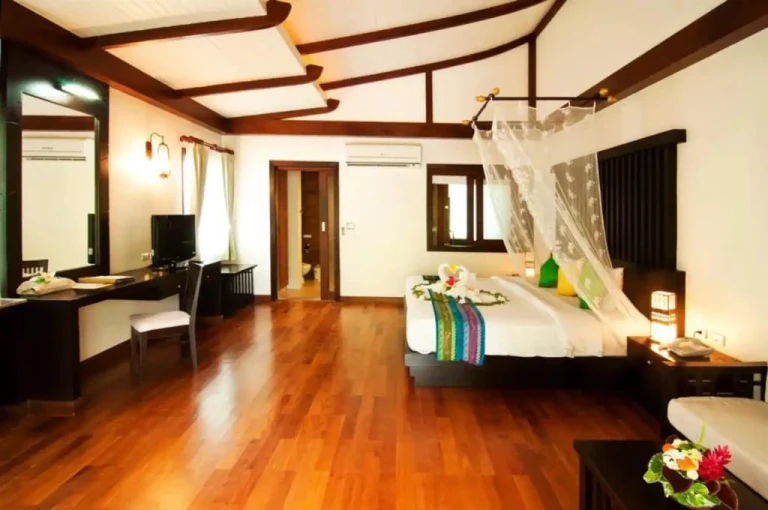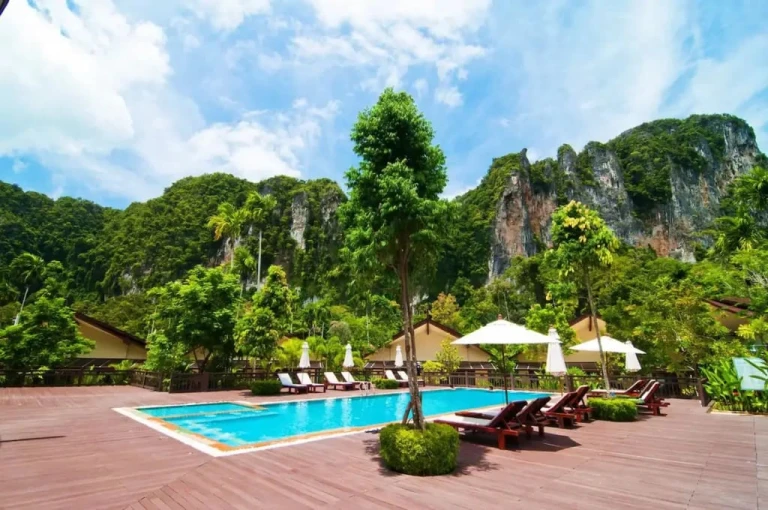 This cozy bungalow is nestled in a jungle at the bottom of a panoramic mountain in Ao Nang. It is decorated in a contemporary Thai style and has a comfortable king-size bed, a balcony with mountain views, and a spacious bathroom with a shower and a bathtub. You can also enjoy the swimming pool with stunning mountain views and heal your soul. A one-way shuttle bus service to Ao Nang beach is provided free of charge.
Listing name: Ao Nang Hillside Bungalow
Listing type: Entire Cabin
Max. no. of guests: 2 Guests
No. of bedrooms: 1
This cozy hotel room in Ao Nang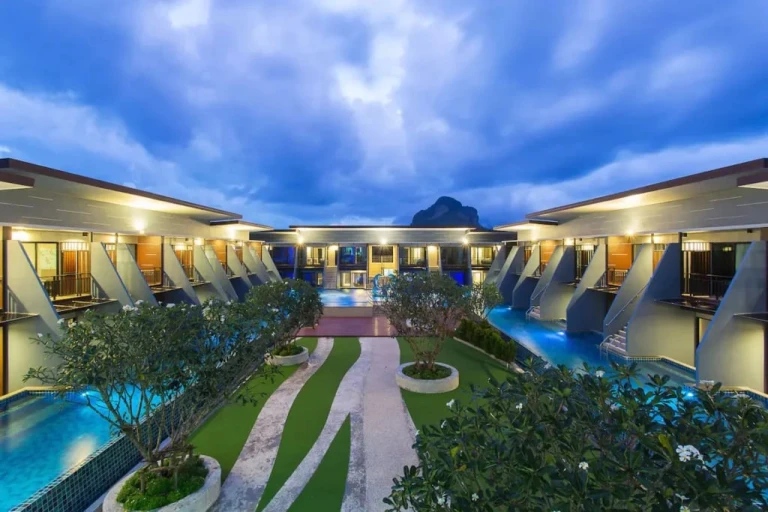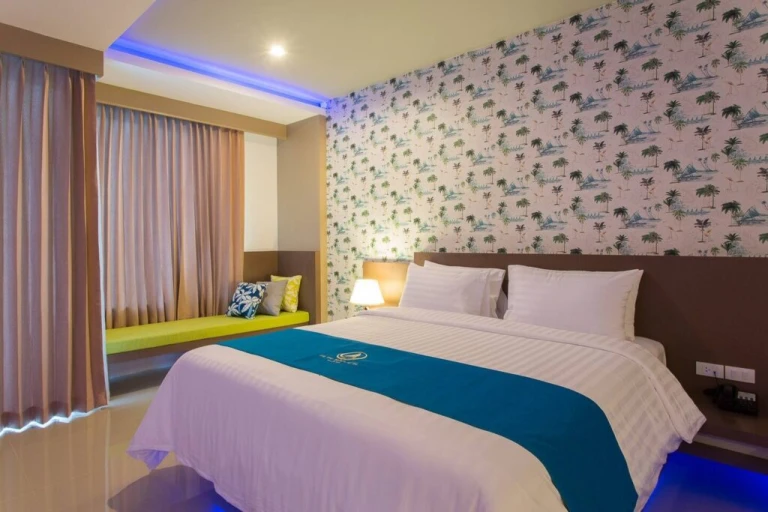 Phu Beach is a great place to stay if you're looking for a clean, comfortable room with a private entrance to the swimming pool. The host can arrange transportation for you to get to the beach or Krabi town. Breakfast is included, and the room is very spacious with a large bathroom. The space is uniquely designed and the location is only a 35-minute drive from the airport. 
Listing name: Phu Beach Hotel Aonang
Listing type: Hotel Room
Max. no. of guests: 2 Guests
No. of bedrooms: 1
This Luxurious Villa for your family vacation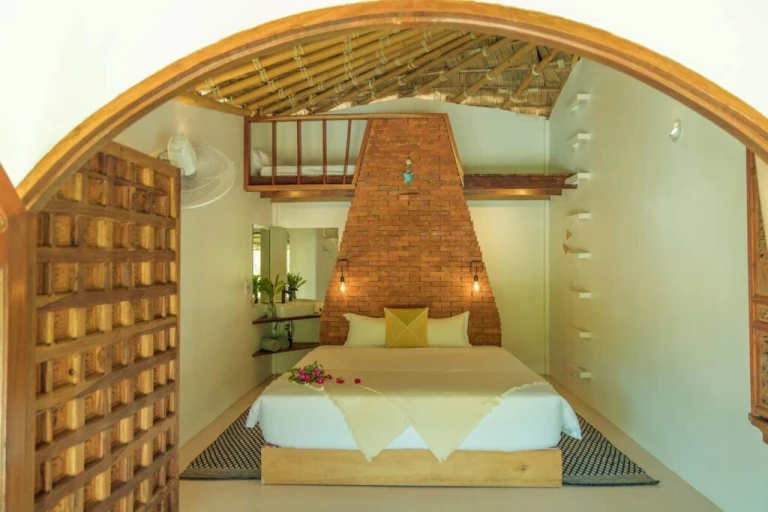 Discover peace and luxury in this enchanting Villa, nestled amidst karstic mountains and lush nature. Experience serene moments with your loved ones by the natural pool and tropical garden, all while being close to the beach and essential amenities Indulge in a unique breakfast served on a floating tray in your private pool. Just 800 meters from the nearest beach and minutes away from stunning attractions like Railay Beach and PhraNang Cave. Your ultimate tropical retreat awaits!
Listing name: ALOE Ecological Boutique Villa ๒
Listing type: Entire Villa
Max. no. of guests: 12 Guests
No. of bedrooms: 4 Bedrooms 4 bathrooms
That's all from us, hope you have found your perfect stay for your next Bangkok trip in Phi Phi Island. Make sure to check out the availability of the amenities in the stay, before booking. See you on your next trip!