Sri Lanka is a beautiful island located in the Indian Ocean, known for its rich culture and nature. We have compiled 6 of the most unique Airbnb in Sri Lanka that you should consider for your next trip. From luxurious houses to immersive treehouse experience, we got it all covered.
This Beautiful Earthen Home to enjoy the Nature in its home!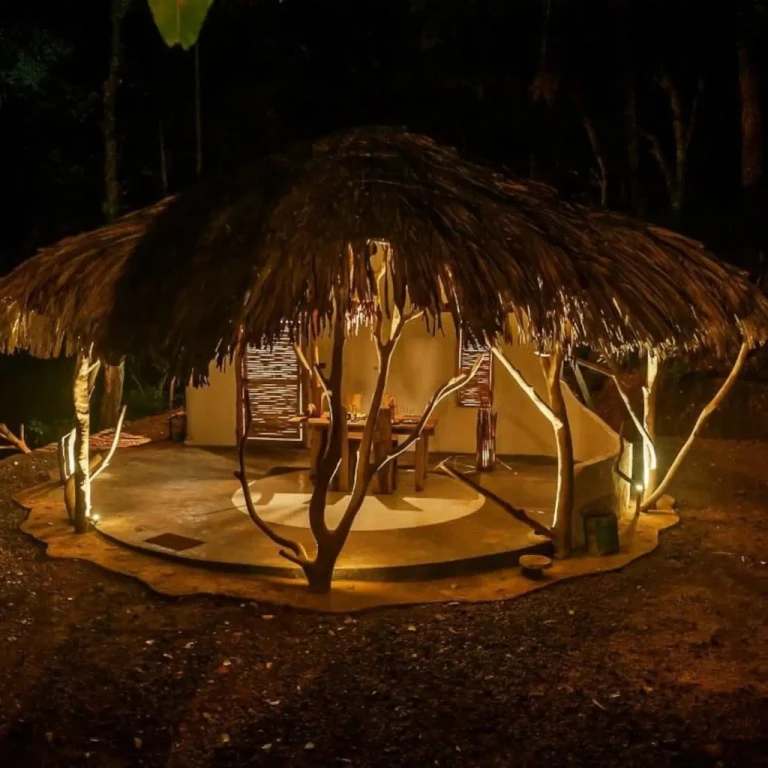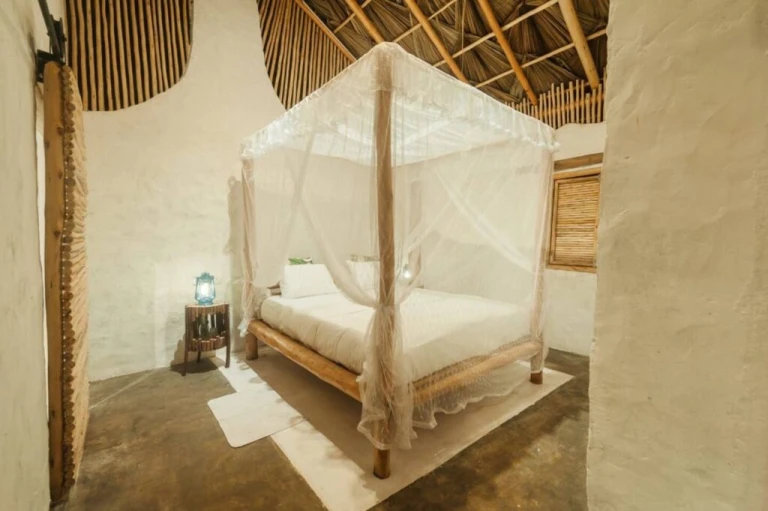 Listing name: Ella Retreat- Cottage for Nature Lovers
Listing type: Earthen Home
Max. no. of guests: 2 Guests Maximum
No. of bedrooms: 1
This Airbnb is handcrafted for nature lovers, who want to embrace the beauty of Sri Lanka's wilderness. While it's close to nature, it is also luxurious and equipped with modern amenities as well. Like a cherry on the top you can even enjoy a seasonal waterfall located next to the property. 
Hide yourself in nature in these beautiful Wooden cottages on a Mountain!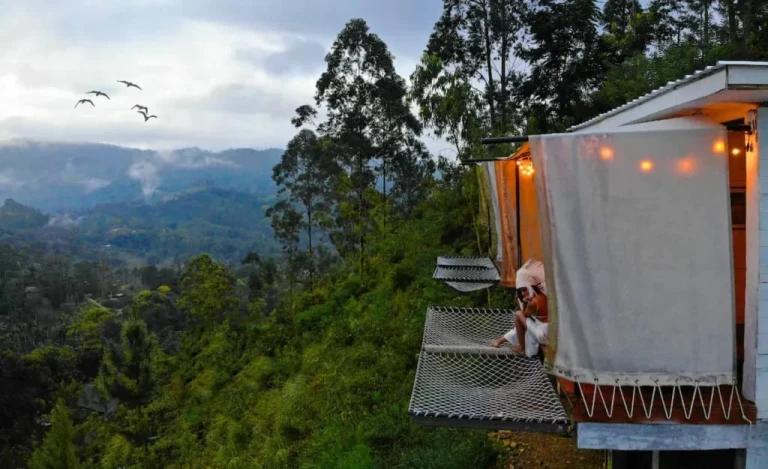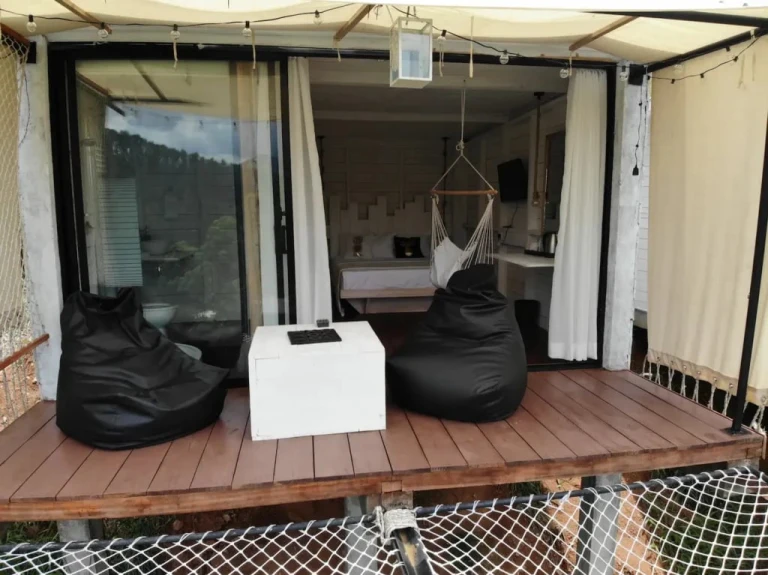 Listing name: The HideoutElla Wood Cabins
Listing type: Wooden Cottages
Max. no. of guests: 3 Guests Maximum
No. of bedrooms: 1
We all know Nature is savored most in the peak of a hill, enjoying the view of an infinite valley and eye calming green as far as we can see. This Airbnb stay in Badulla offers you the exact same beautiful experience in wooden cottages. It is near to the Ella Rocks (4km) and the flying Ravana Zip line (2km). You will also have access to Yoga, Meditation, Scenic Walks and other outdoor activities as well. Rest assured it has all the amenities that you need for a smooth stay.
This Amazing Villa in a Private Island for experiencing Srilankan Lifestyle!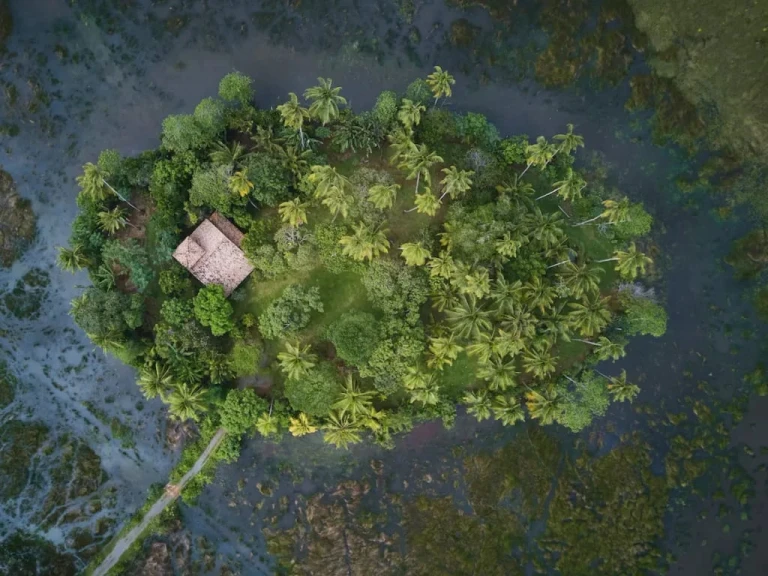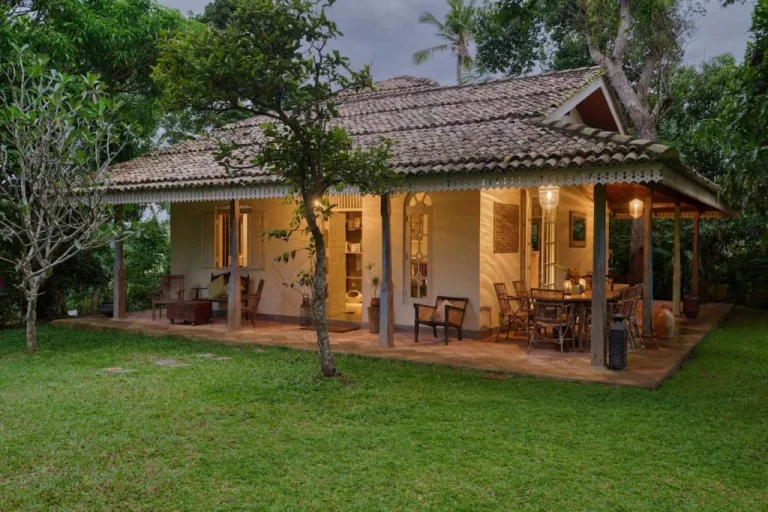 Listing name: Punchi Doowa, private island villa near Mirissa
Listing type: Entire Villa
Max. no. of guests: 2 Guests
No. of bedrooms: 1 Bedroom
Treat yourself with this astonishing Airbnb Stay near Mirissa which offers you a beautiful villa on a private island. It comes with an acre of Garden and a majestic view of coconut plantation. This is no less wonderful for those who love to spend the vacation in a village lifestyle next to the ocean. It is located just 10 minutes away from the beach. 
Experience the Unique Airbnb stay in a Treehouse near Ella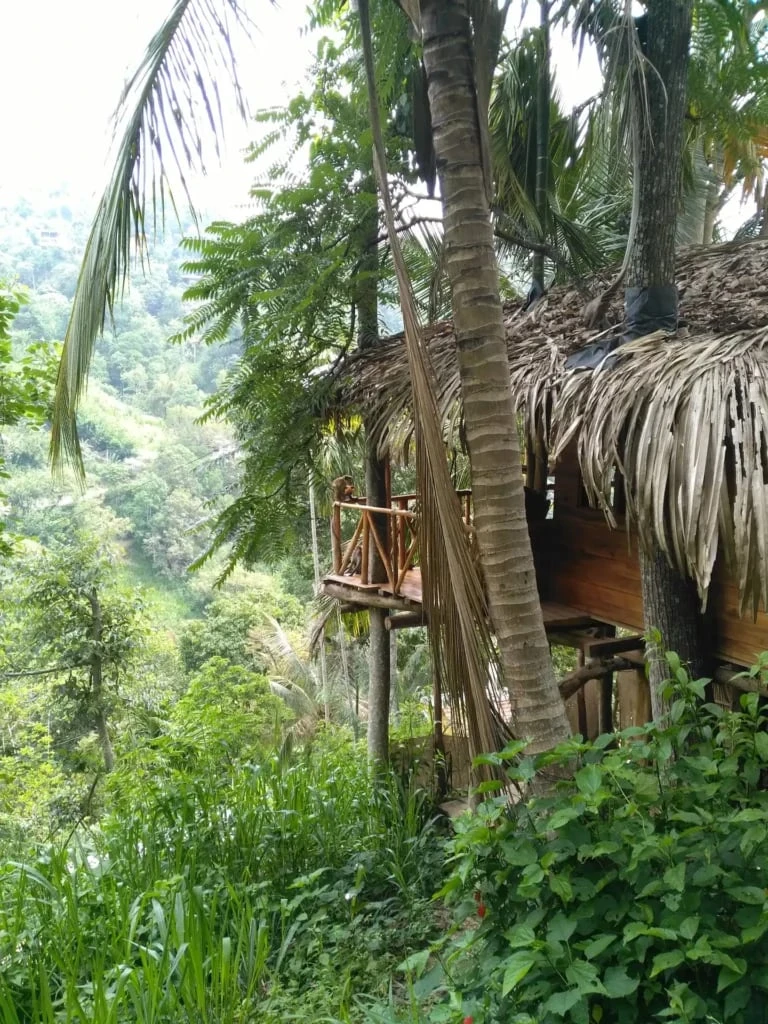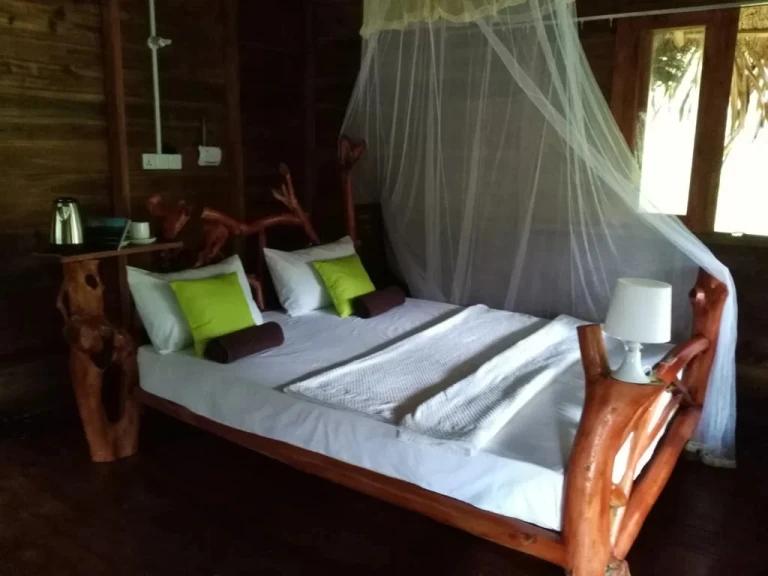 Listing name: Ella Treehouse Pearl
Listing type: Tree House
Max. no. of guests: 2 Guests
No. of bedrooms: 1
Want to experience something new? You can definitely consider this Treehouse stay in a guesthouse near Ella. This Airbnb in Sri Lanka near Ella is surrounded by forest and wildlife. The property is located at a walking distance from Ella Rock, waterfall, Ravana Temple and Cave. So, What are you waiting for? Treat yourself with a unique experience of Treehouse stay! 
This Designer Luxurious Home for people who like to work remotely!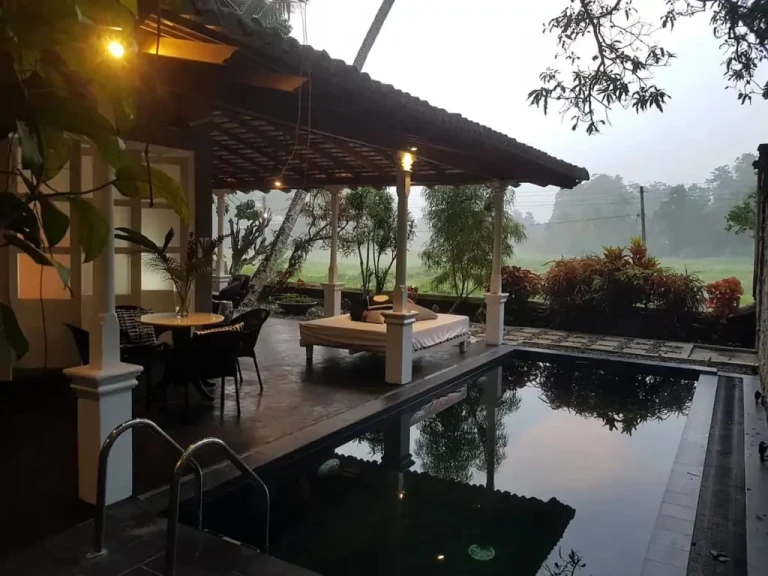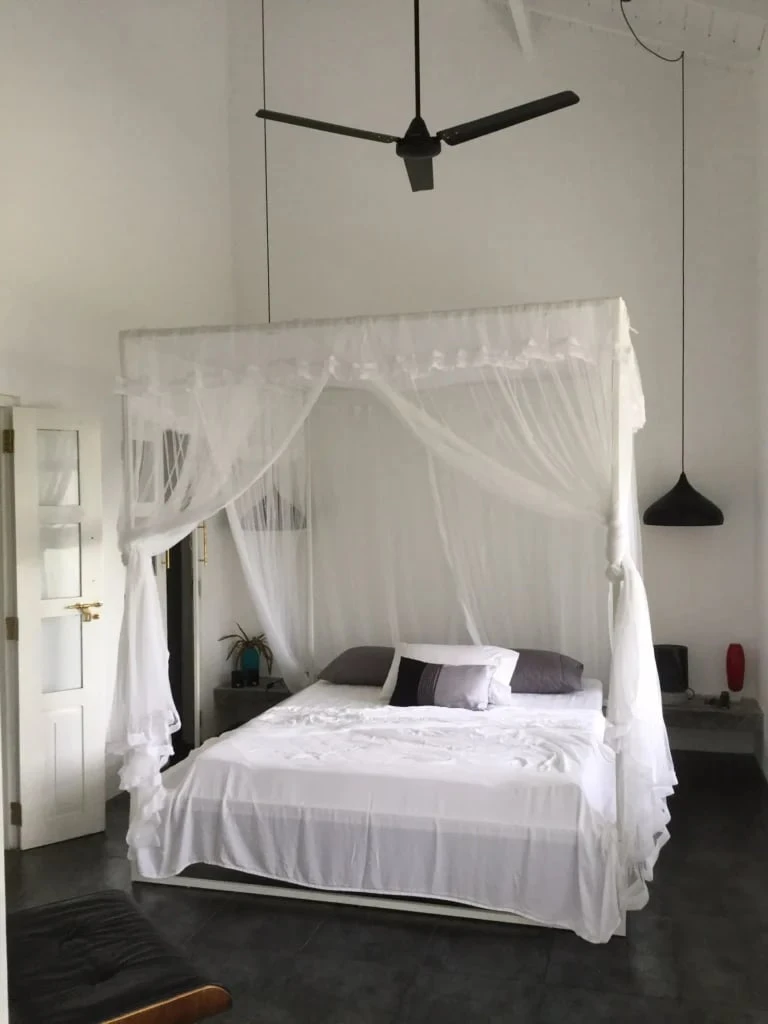 Listing name: nine@thegatehouse
Listing type: Entire Home
Max. no. of guests: 2 Guests
No. of bedrooms: 1
A designer house equipped with amenities in the middle of nature is what you get at this Airbnb stay. This is a perfect stay for travelers who want to work remotely. You can enjoy the beauty of the wilderness and scenic beauty of paddy plantation while enjoying yourself in a 8 meter pool. You also get full access to the kitchen where you can cook yourself tasty food for yourself. 
This Charming Cottage with a Beautiful oceanic view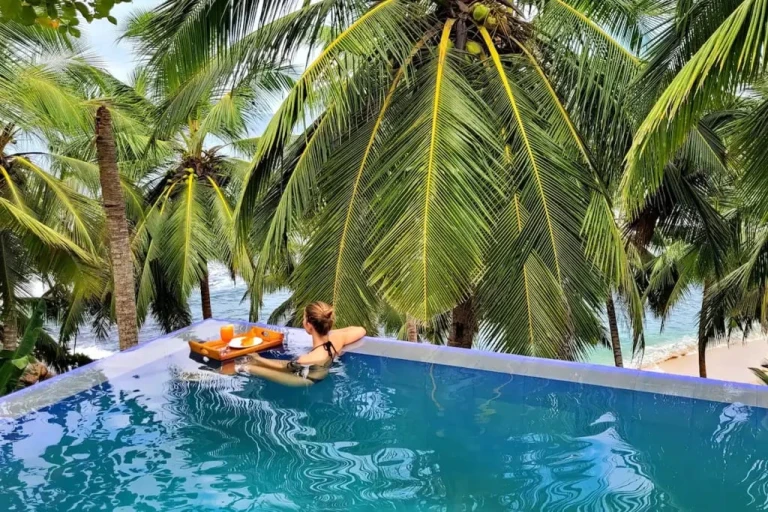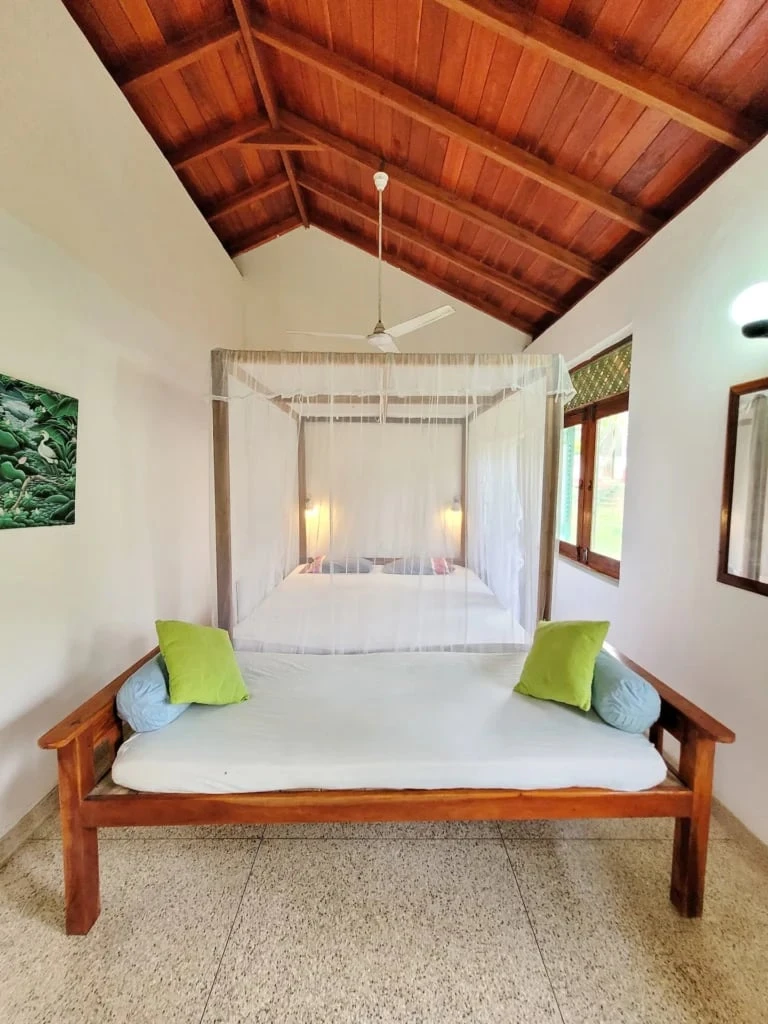 Listing name: Adorable Cottage With Sea View and Pool
Listing type: Entire Cottage
Max. no. of guests: 3 Guests
No. of bedrooms: 1
Enjoy the beautiful view of the Indian Ocean in this beautiful Cottage house. This adorable Airbnb stay located in Tangalle, serves you with comfort amidst nature. It comes with a-la-carte lunch and dinner. A truly amazing oceanic stay experience in Sri Lanka that you can't miss.