South Korea, with its rich history, stunning landscapes, and vibrant culture, is an enticing destination for Indian travelers in 2023. To help you plan your trip, we've put together a comprehensive travel guide with essential information on various aspects of your South Korea adventure.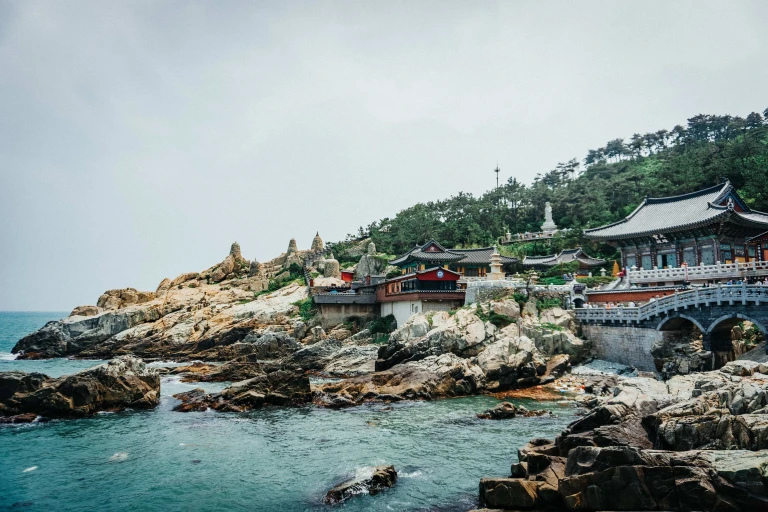 Can I travel to South Korea from India?
Yes, you can travel to South Korea from India. However, you will need a visa. Indian nationals cannot enter South Korea without a valid visa.

Visa Policy and Requirements for Indians Traveling to South Korea
You can apply for a South Korean visa online or at the South Korean Embassy in India.
 The visa application process is relatively straightforward, but it is important to submit all of the required documentation and meet the eligibility criteria.
There is NO visa on arrival in South Korea for Indian citizens. You must apply beforehand. The South Korean visa processing time takes anywhere from 15 days to 3 months.
South Korea offers various types of visas, including tourist visas, business visas, and more.
The validity of a tourist visa is 3 months. So once your visa is approved, you can stay up to 90 days from the date of issue.

Documents required for general tourist/visitor visa
A valid passport with at least six months' validity beyond your intended stay.

Passport-size photographs

A copy of your completed and signed visa application form

Detailed travel itinerary

Proof of hotel reservations

Flight bookings and a copy of return ticket (If applicable)

Proof of sufficient funds to cover your stay (Salary slip for last 6 months /

 Income tax returns for last 3 years )

Proof of employment (if currently employed)

For business owners (3 years company Income Tax return)

Original attested bank Statement (last 6 months)

 Health certificate
How many International airports are there in South Korea?
Cheongju - Cheongju

Daegu Airport - Daegu

Gimhae Airport - Busan

Gimpo International Airport - Seoul

Incheon International Airport - Seoul

Jeju Airport - Jeju

Muan International Airport - Gwangju

Yangyang Airport - Yangyang
Which flights to take from India to South Korea?
Direct (Non-Stop) flights to South Korea
New Delhi
Other flights to South Korea
New Delhi
Air Astana / Vietjet - Delhi to Seol Incheon

Singapore Airlines / Nepal Airlines - Delhi to jeju
Bengaluru
Hyderabad
Mumbai
VietJet / Vietnam Airlines / Singapore Airlines - Mumbai to Seol Incheon

Cathay Pacific / VietJet / Vistara - Mumbai to Busan

VietJet - Mumbai to Daegu

Best time to visit South Korea
Spring (April to June): Ideal for cherry blossom viewing and pleasant weather.

Summer (July to August): Warm but humid, suitable for beach trips.

Autumn (September to November): Mild temperatures and vibrant fall foliage.

Winter (December to February): Great for winter sports and enjoying cultural festivals.
Currency and Forex Information of South Korea
The official currency of South Korea is the South Korean Won (KRW).

As of Sept 2023 1 INR = 16 KRW.

Currency exchange services are available at international airports, banks, and currency exchange offices.

You can also withdraw money from ATMs using your international debit or credit card.
Mode of Travel - Commuting in South Korea
Subway and Metro: Subway maps and signage are available in English, making navigation simple for tourists.

Buses and Trains: City buses are a cost-effective way to travel within urban areas and trains for faster travel.

Taxis: Many taxi drivers do not speak English, so it's helpful to have your destination written in Korean or use a translation app.

Ridesharing Apps: Services like Kakao Taxi and Uber are available in South Korea's major cities.

Bicycles: Tourists can rent bicycles for short trips.

Ferries and Boats: Particularly relevant for destinations like Jeju Island.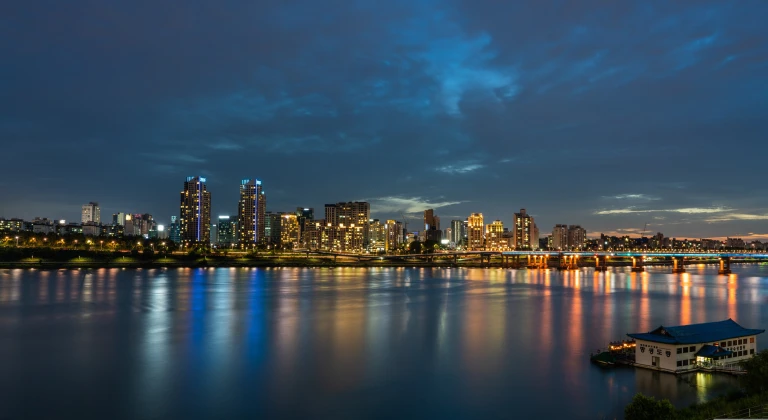 Few things to keep in mind before fixing your travel plans to South Korea
Try to learn a few basic Korean phrases.

Familiarize yourself with local customs and etiquette.

Read about Korea Tour Card / T-money. It will help you with your purchases and transportation in Korea. 

Where to stay in South Korea?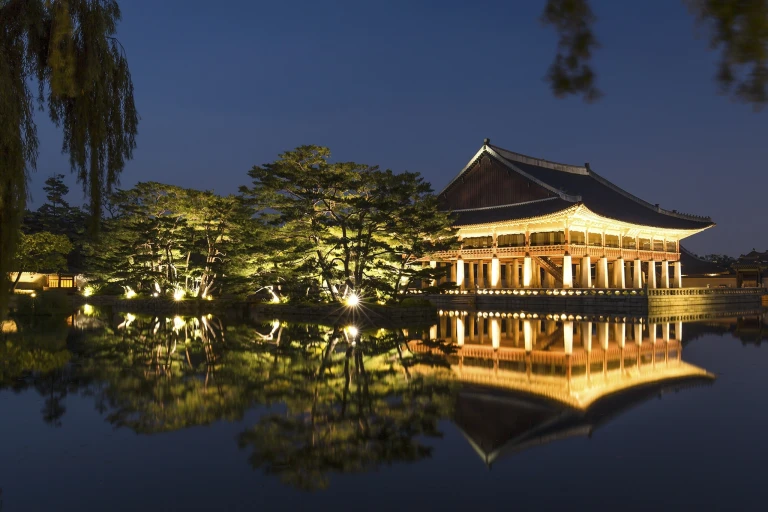 Guesthouses and Hostels: Affordable accommodation with shared or private rooms.

Hanok Stays: Traditional wooden houses offer a glimpse into Korean heritage.

Hanwha Resorts and Condominiums: Offer a mix of hotel and condominium-style accommodations.

Youth Hostels: Affordable stays for travelers of all ages.

Temple Stays: For a spiritual and cultural experience. Temple stays often include meditation sessions and vegetarian meals.

Luxury Resorts: Offer high-end amenities, spa services, and stunning views.

Vacation Rentals and Airbnb: Available in major cities.
Tourist Attractions in South Korea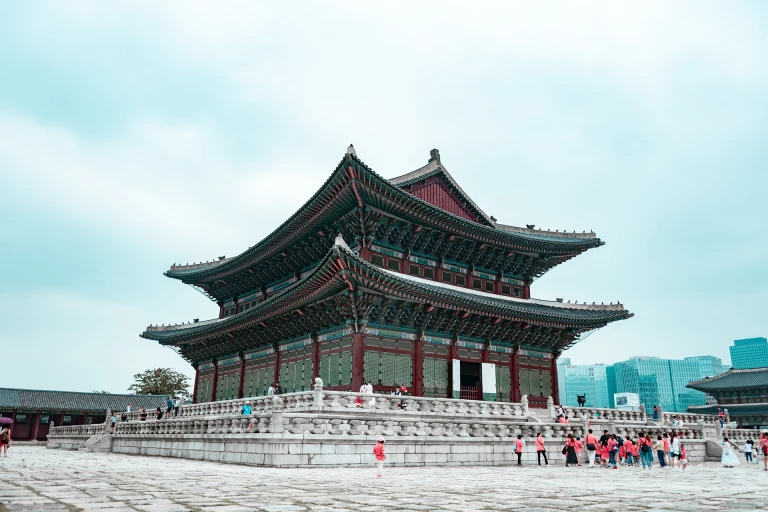 Historic palaces like Gyeongbokgung and Changdeokgung in Seoul.

Natural wonders like Seoraksan National Park.

Modern landmarks like Lotte World Tower.

Cultural experiences such as temple stays and K-drama filming locations.
Local cuisine of South Korea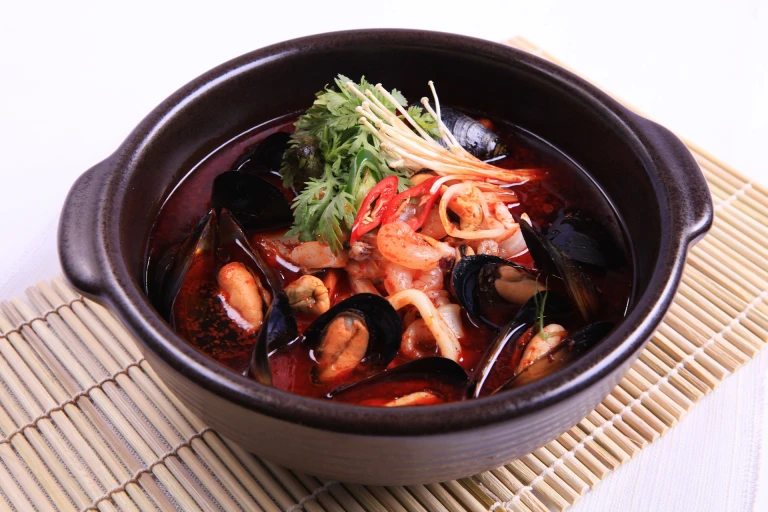 Try Korean barbecue (samgyeop-sal).

Savor traditional dishes like bibimbap and kimchi.

Sample street food like tteokbokki (spicy rice cakes) and hotteok (pancakes).

Enjoy a traditional tea ceremony with various Korean teas