Welcome to Saudi Arabia, a captivating blend of modernity and tradition, where ancient heritage coexists with futuristic cities. For Indian travelers seeking a unique Arabian adventure, Saudi Arabia offers a wealth of cultural experiences and natural wonders. In this comprehensive travel guide, we will explore Saudi Arabia's visa requirements, flight options, ideal seasons for visiting, currency tips, accommodation options, transportation, top attractions, and delightful local cuisine.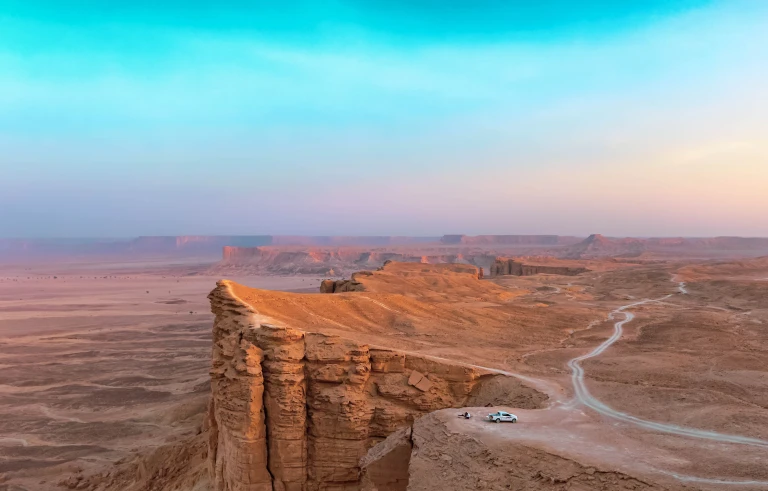 Can I travel to Saudi Arabia from India?
Absolutely! Saudi Arabia extends a warm welcome to Indian travelers, both for tourism and business purposes. It's essential, though, to stay updated with the latest travel advisories from the official source, the Embassy of India in Saudi Arabia, or the Ministry of External Affairs, India, before planning your journey.
Visa Requirements for Indian Travelers to Saudi Arabia
Indian travelers to Saudi Arabia typically require a visa for entry. Here's a checklist of essential documents for a tourist visa:
A valid passport with at least six months of validity from your entry date.

Completed visa application forms.

Passport-sized photographs.

Proof of accommodation in Saudi Arabia.

Detailed travel itinerary, including flight reservations.

Proof of financial means to cover your stay.

Visa application fees.
Flying Options to Saudi Arabia from India
International Airports in Saudi Arabia: The primary gateway to Saudi Arabia is King Abdulaziz International Airport (JED) in Jeddah, King Khalid International Airport (RUH) in Riyadh, and King Fahd International Airport (DMM) in Dammam.
Direct Flights: Most Indian travelers opt for connecting flights to Saudi Arabia from major Indian cities via regional hubs like Dubai, Abu Dhabi, or Doha.
Common Airlines with Connections: Popular airlines for connecting flights to Saudi Arabia from India include Emirates, Etihad Airways, Qatar Airways, and Saudia.
Flying Options from India: Here's an overview of flight options from major Indian cities to Saudi Arabia:
Delhi: Delhi to Dubai (Direct Flight) or Delhi to Doha (Direct Flight) and then a connecting flight to Jeddah, Riyadh, or Dammam.

Mumbai: Mumbai to Dubai (Direct Flight) or Mumbai to Abu Dhabi (Direct Flight) and then a connecting flight to Saudi cities.

Chennai: Chennai to Dubai (Direct Flight) or Chennai to Doha (Direct Flight) with connections to Saudi Arabia.

Bangalore (Bengaluru): Bengaluru to Dubai (Direct Flight) or Bengaluru to Doha (Direct Flight) and onward connections.

Hyderabad: Hyderabad to Dubai (Direct Flight) or Hyderabad to Abu Dhabi (Direct Flight) with connecting flights to Saudi destinations.
Best Time to Visit Saudi Arabia
Peak Season (October to April): This period offers pleasant weather, making it ideal for exploring Saudi Arabia's attractions, especially historical sites.
Shoulder Season (May to September): While summers can be scorching, this time is suitable for adventure enthusiasts and budget travelers.
Currency Information of Saudi Arabia
The official currency of Saudi Arabia is the Saudi Riyal (SAR). ATMs are widely available, and credit cards are accepted in most urban areas. It's a good idea to carry some Riyals for smaller purchases, especially in rural areas.
Where to Stay in Saudi Arabia?
Travelers have a wide range of accommodation options in Saudi Arabia, including luxury hotels, business hotels, and budget-friendly lodgings. Some popular choices include:
Luxury Hotels: Experience world-class hospitality in Saudi Arabia's luxurious hotels.
Business Hotels: Stay comfortably in well-equipped business hotels, perfect for corporate travelers.
Boutique Stays: Explore unique boutique hotels for a personalized experience.
Budget-Friendly Options: There are affordable options, including hostels and guesthouses, for budget-conscious travelers.
Getting Around in Saudi Arabia
Airport Transfers: Most major cities in Saudi Arabia offer airport transfers through taxis, ride-sharing apps, and hotel shuttles.
Local Transportation: While Saudi Arabia is vast, urban centers have reliable transportation options, including buses, metros, and taxis. Renting a car is also a popular choice for exploring the country.
Comparisons with India: Saudi Arabia's transportation infrastructure is highly modern, with well-maintained roads and highways connecting cities and regions.
Tourist Attractions in Saudi Arabia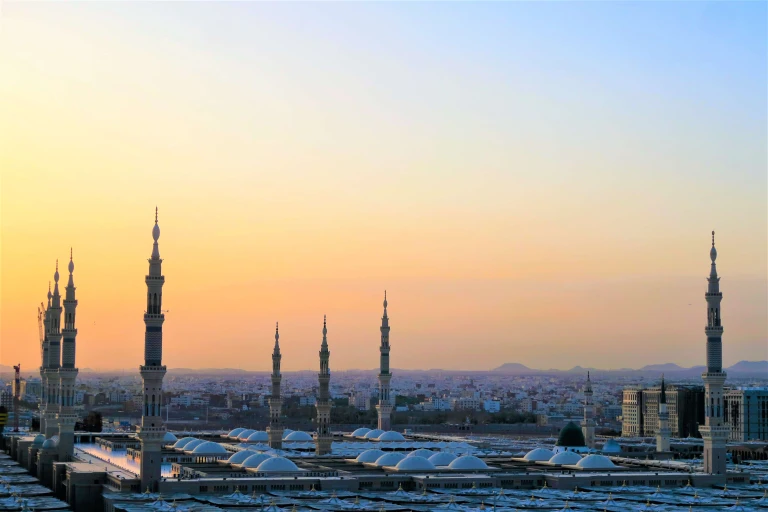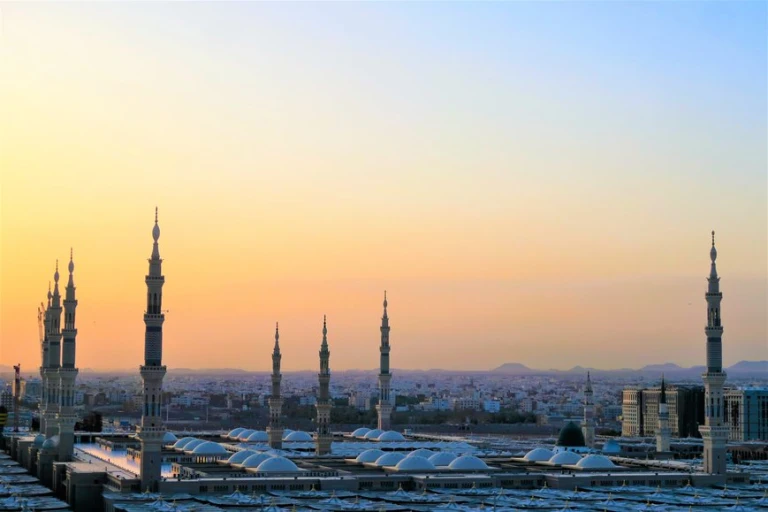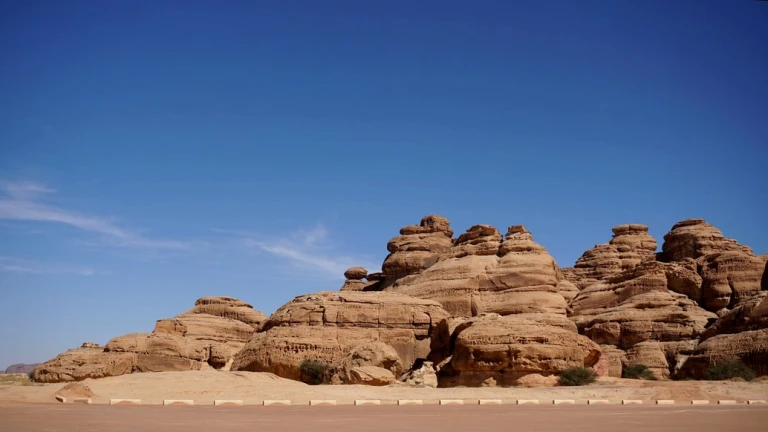 Must-Eat in Saudi Arabia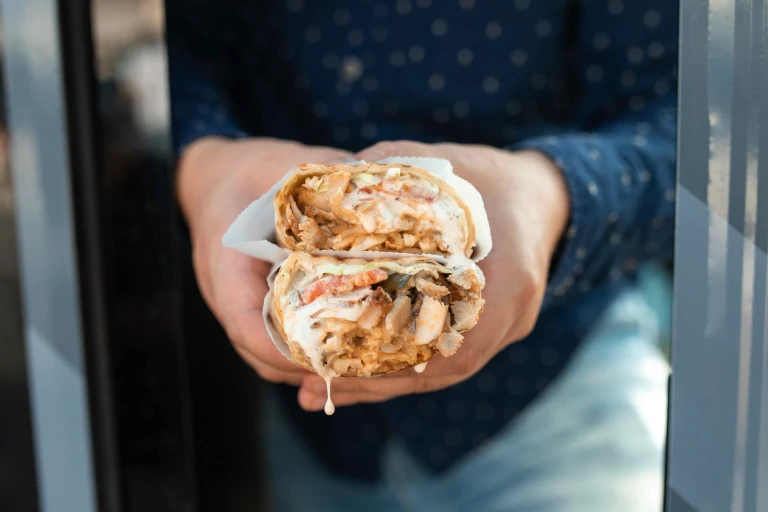 Saudi Arabia welcomes you to experience its rich culture, stunning landscapes, and warm hospitality. Plan your journey to explore this captivating destination in the heart of the Arabian Peninsula.