What comes to your mind when you first think about Nepal? Majestic views of the sunrise against the snow capped peaks of the Himalayan mountains, rows of colorful prayer flags fluttering in the crisp breeze or perhaps the numerous ancient temples which portray the rich fusion of cultures, religions and heritage of Nepal?

Granted that it is an amazing destination that is on any avid traveler's bucket list, here are some reality checks that you need to know!
Expectation: Fresh mountain air will fill your lungs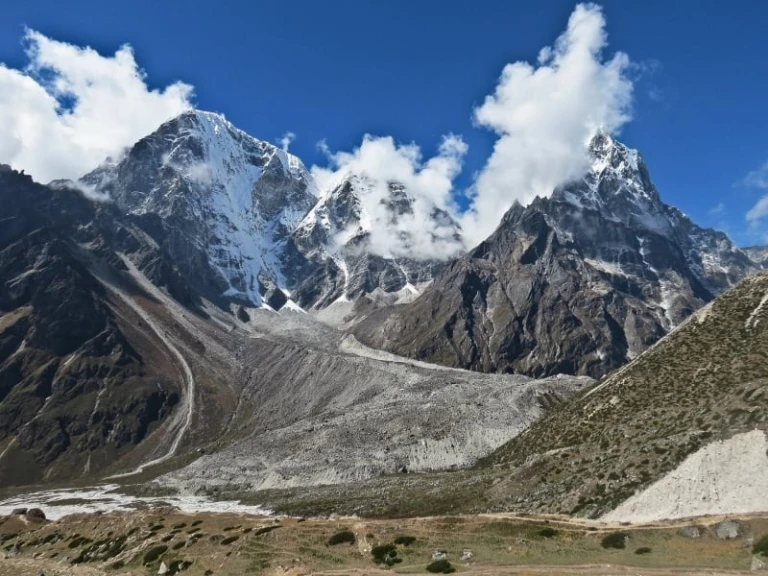 Ahhhh… You've definitely seen photos of the picturesque mountains with clear blue streams flowing and the lush greenery atop the hilly regions of Nepal. One would dream of breathing in the clear, crisp Himalayan air, filled with scents of summer grass and meadow flowers. That might not be the case…
Reality: Your lungs might be struggling with the pollution…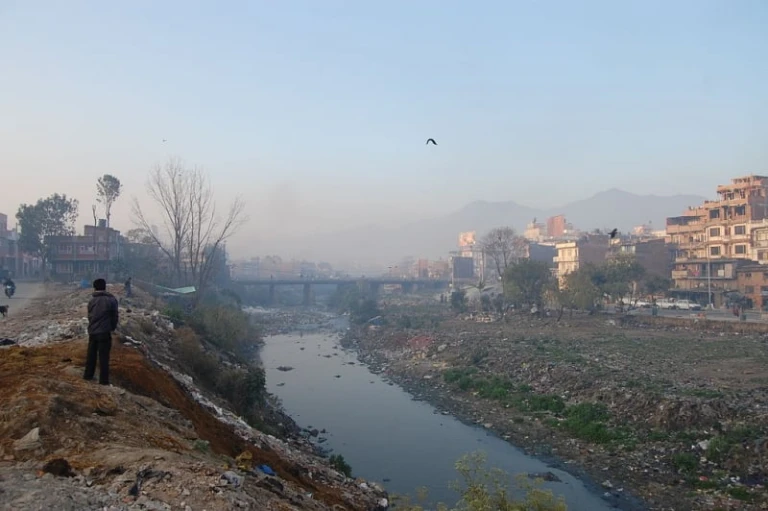 Image credit: Michael Knoblach
Kathmandu in particular is facing a serious issue of bad air pollution. Major streets in the city are full of smoke, and the bowl-shaped valley which the city resides in prevents the escape of industrial and vehicular fumes. Due to the unpaved dirt roads, you will also find yourself engulfed in dust particles when a vehicle drives past you!
At higher altitudes in Nepal, the air gets thinner and drier and oxygen levels are lower. This may trigger your respiratory system and put asthmatics at greater risk of an attack. Be sure to take steps to acclimatize well and do bring necessary medications.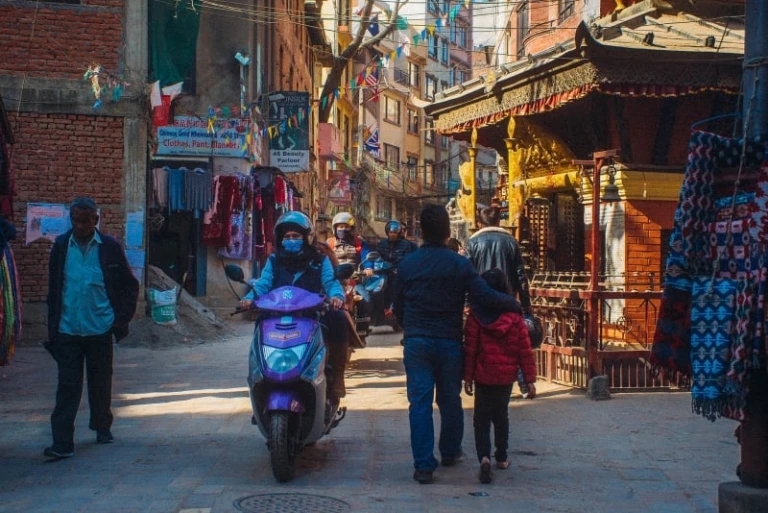 Image credit: R Otaviano
Fret not,  cheap face masks can be bought from the convenience stores in the more touristy areas of Thamel or Pokhara to protect yourself from the bad air. Do also consider packing some N95-grade masks if your respiratory system is highly susceptible to breathing difficulties.
Expectation: Mount Everest is in perfect view all the time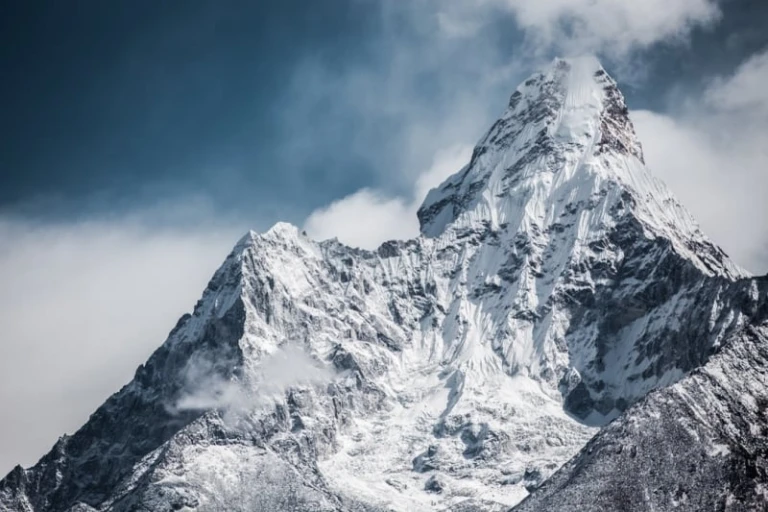 Such a surreal view isn't it? Nepal is almost synonymous with Mount Everest. Everyone who plans to visit Nepal would be dreaming about capturing that flawless panorama shot with their cameras or GoPros. Indeed, that picturesque view would make for the perfect centrepiece in the living room.
For adventure junkies and thrill-seekers, opt for a 12-day round trip trek to Kala Patthar (which offers the closest and most stunning views of Everest). If you're tight on time or are not into trekking, opt for a 30-minute ride from Pokhara to Sarangkot for awesome views of the snow-capped Annapurna range.
Reality: Sadly, the bad weather might just leave you with foggy visions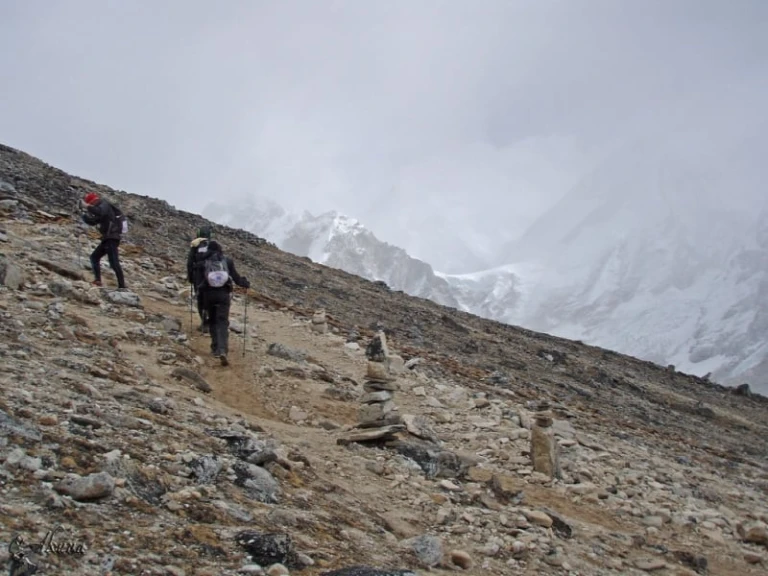 Image credit: akunamatata
However, you may only achieve this if the conditions are in your favour. Weather in Nepal is highly unpredictable. I repeat. Unpredictable. One day might present the perfect trekking weather with clear blue skies, and the next day you might experience thick fog, clouds and rain. This may ruin any of your chances of seeing the mountains and white peaks in its full splendour.
However, there are times in the year that will be more favourable for your trip to Nepal. October to March would be ideal months for clear mountain views and fewer rainy days. It is highly advisable to add a few days to your travels in case the weather goes awry. Bad weather may possibly delay your trek, or even disrupt your flight into Kathmandu.

Expectation: There is no WiFi on the mountains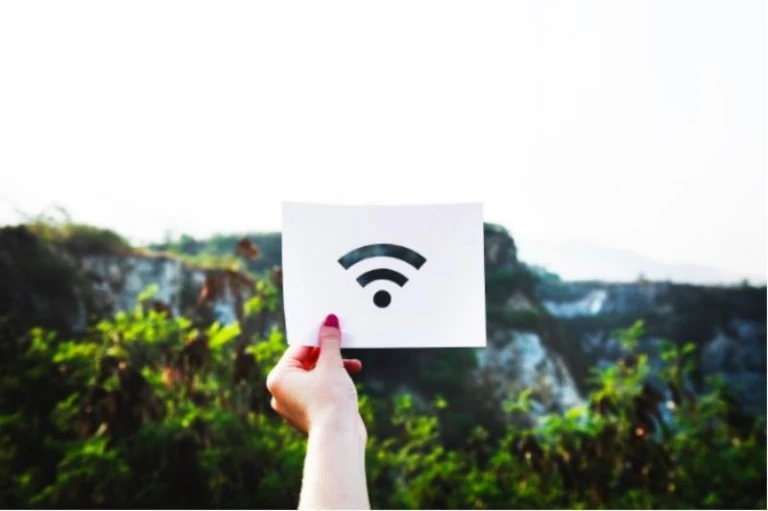 One would not expect to get any reception in the mountainous wilderness of Nepal. You're probably also thinking that you are not going to be able to upload that sunrise jump-shot "Boomerang" on your Instagram story while you are on your trek in the Himalayan range.
Reality: Even the Everest Base Camp has WiFi!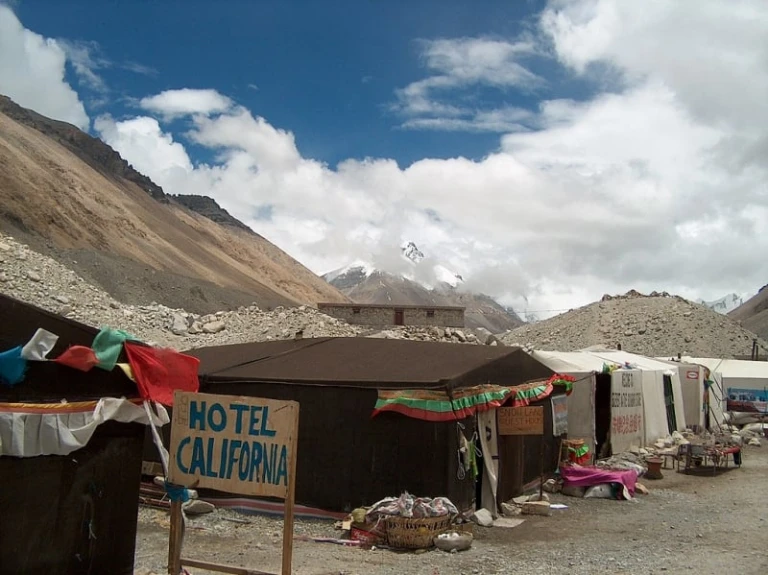 Image credit: Vinko Rajic
Nepal has recently started creating free WiFi zones at the Mount Everest base camp, with the primary purpose of facilitating communication and rescue efforts in the event of any disaster. Certain restaurants and hotels at the base camp currently offer WiFi at a rate of about US$5 per hour.
Practically speaking, you can also get a data SIM card from the airport or a local shop in Kathmandu to keep you connected to your loved ones. Numerous internet cafes are also available in the city centres. However, network coverage would vary in different regions.
Expectation: Nepal is still in ruins after the 2015 Gorkha earthquake
Image credit: UN Migration Agency (IOM)
Many of us would have seen harrowing images on social media of the natural disaster that devastated Nepal and took more than 9,000 lives.  Temples, roads, houses and historical sites were badly damaged. Tourism, the country's main source of economic activity, was halted almost overnight too.
Reality: Nepal is bouncing back slowly, but surely
Three years on, tourist activity has been slow to return and the country needs tourists now more than ever! Tourism brings much needed money to impoverished communities and gives the locals a means through which they can rebuild their lives.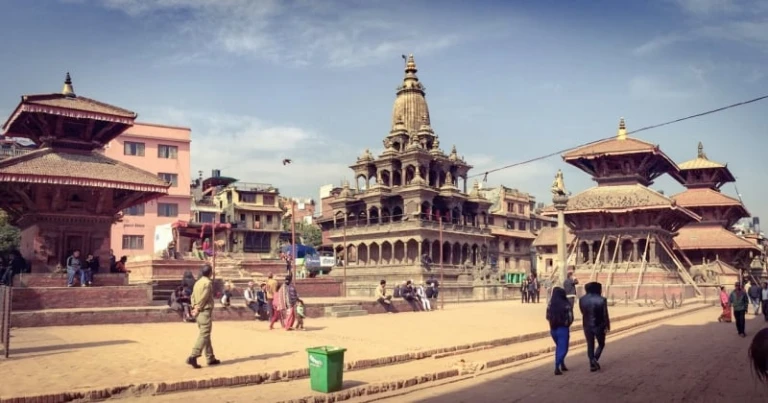 Image credit: Devendra Pali
In fact, most trekking routes were repaired and reopened as fast as six months after the earthquake. Most of Thamel did not sustain much damage and places such as the popular Durbar Square are undergoing rebuilding works.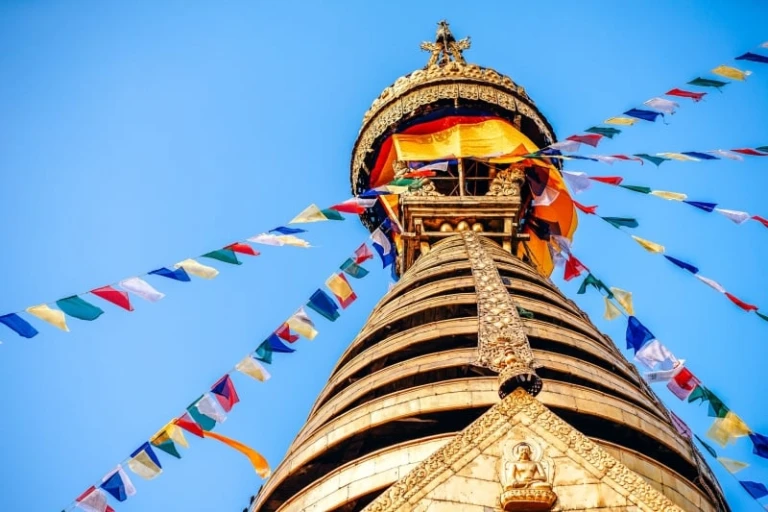 The loss of numerous ancient buildings and temples should make us even more grateful and appreciative for the remaining ones left intact. Got ample reason to visit this beautiful country now?
Expectation: Nepal is the ideal place for a spiritual retreat as it is away from civilisation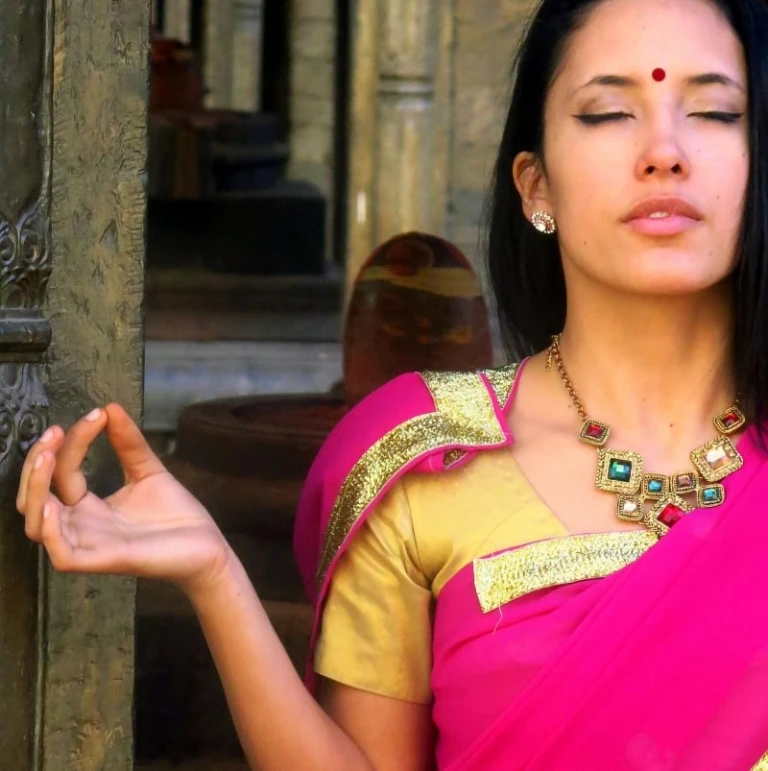 Image credit: Amre
Many tourists flock to Nepal in search of their dose of spiritual enlightenment. They practise the various yoga asanas in the courtyards of a majestic temple atop the idyllic mountainous ranges.
Reality: The main cities are losing its tranquility and getting more touristy!
The Thamel district in Kathmandu has a reputation of being a highly overrated tourist trap, with yoga studios and overpriced cafes that try very hard to cater to western tastes. So are you truly getting the authentic Nepalese experience? Even the less touristy Pokhara is being besieged by growing traffic, chaos and expensive restaurants catering to tourists.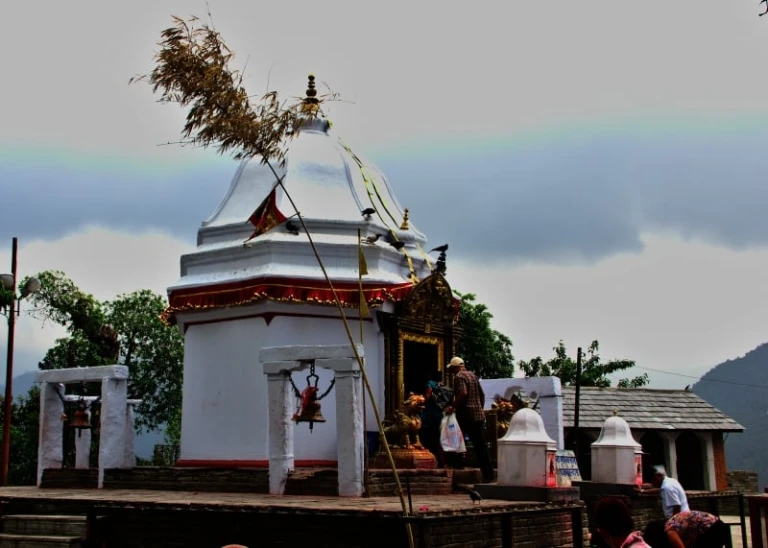 Image credit: দেবর্ষি রায়
Instead when visiting Pokhara, go to the old Pokhara town situated north of the bustling Mahendra Pul. Explore the local area on foot, and visit the less crowded Bindhyabasini Temple located further up north.
Expectation: Nepal is not safe and full of perils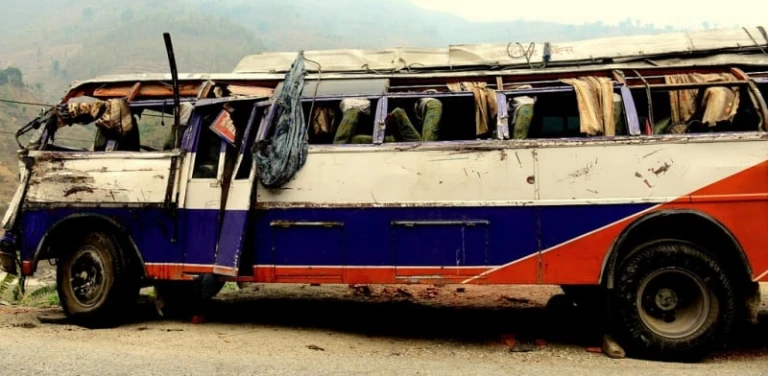 Image credit: Michael McDonough
Many of us would probably face this question countless times from friends and relatives if we ever suggested Nepal as a probable travel destination. Stories are aplenty about buses swerving around narrow single-lane bends, and vehicles careening off the hills to end up as rusted carcasses at the bottom. Shudders.
Reality: No country is absolutely risk-free!
Each country has its own set of risks and consequently its own set of precautions that travellers have to take. Tragedy and mishaps can strike anyone, anywhere and at any time. Do not let such incidents deter you from embarking on such valuable experiences. Instead, you can mitigate them by booking buses from reliable bus companies, and arranging for your treks with well-reviewed trekking agencies.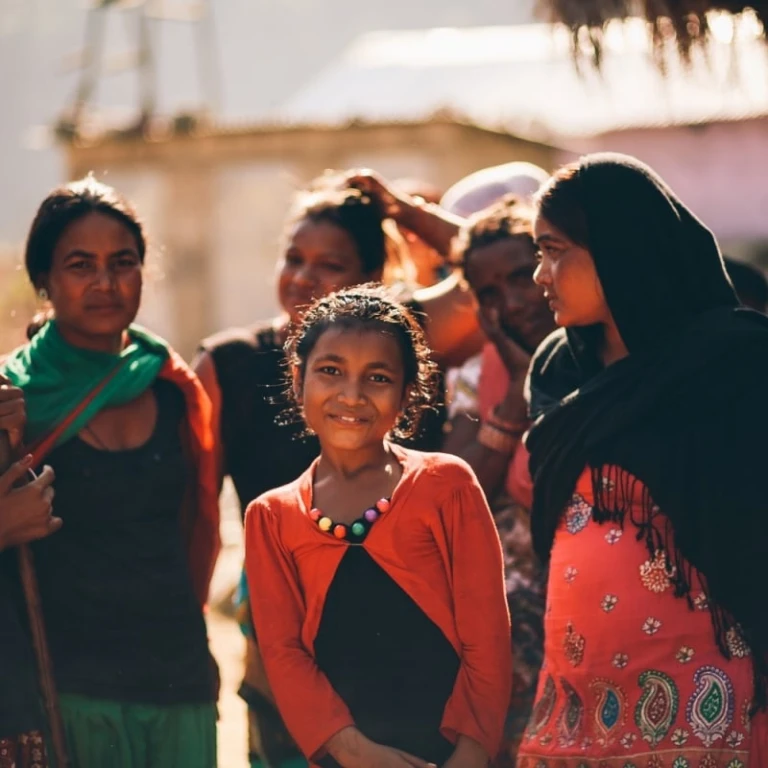 Crime is also relatively low in Nepal, due to its strong emphasis on religious and traditional values. The concept of karma is deeply ingrained in the Nepalese, and you will find that they are the most hospitable and warm people you would have met.
However it is still highly recommended, as with any other trip, to get a travel insurance which covers extreme sports.
Expectation: Nosh on Dhal Bhat everyday?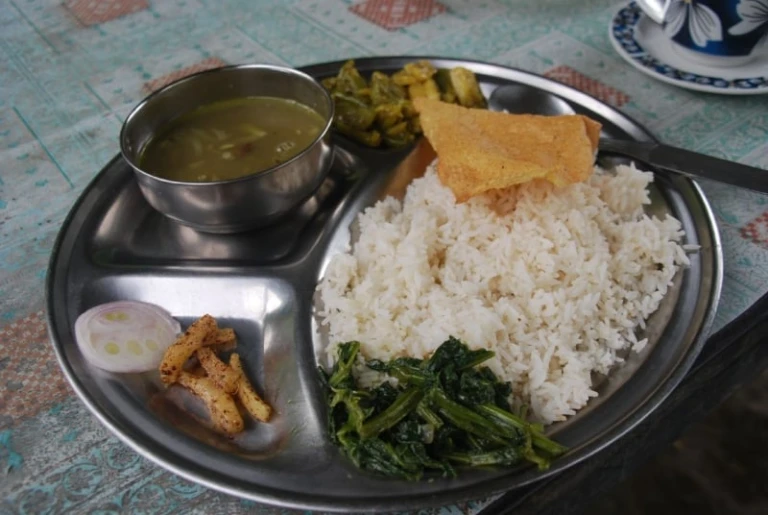 Image credit: Vera & Jean-Christophe
The locals can't live without their Dhal Bhat, a staple dish which is made up of rice, lentil soup, pickles and vegetables. You might have heard from friends or read from travel blogs that you would have to eat Dhal Bhat for your meals everyday. Although lentils are certainly nutritious and delicious, let's be real – who wants to eat just rice, lentils and pickles every single day?
Reality: There is a wide array of delicious food to keep you satisfied!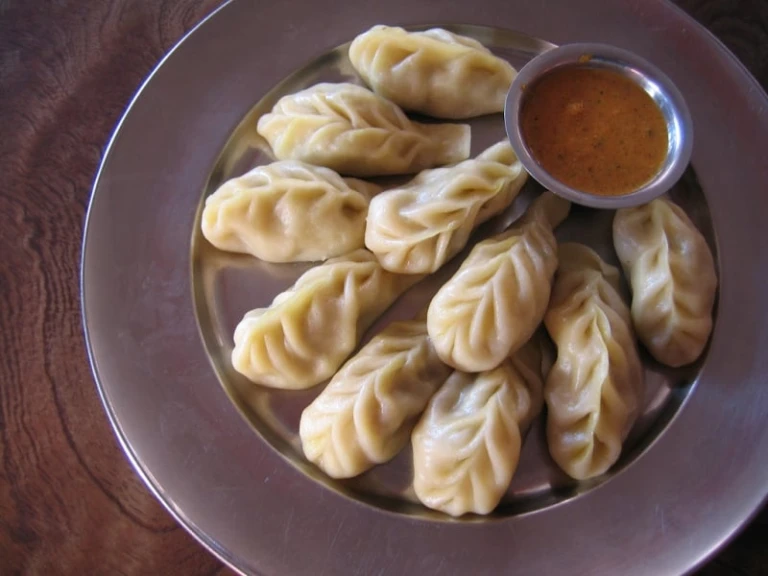 Image credit: Ritesh Man Tamrakar
Nepalese cuisine is a melting pot of a multitude of different cultures, with influences from neighbouring India and China, and even Mongolia. From Indian-inspired curries to Nepal's own version of stuffed dumplings called momo, you will definitely be able to find something new and intriguing to savour in any corner of Nepal!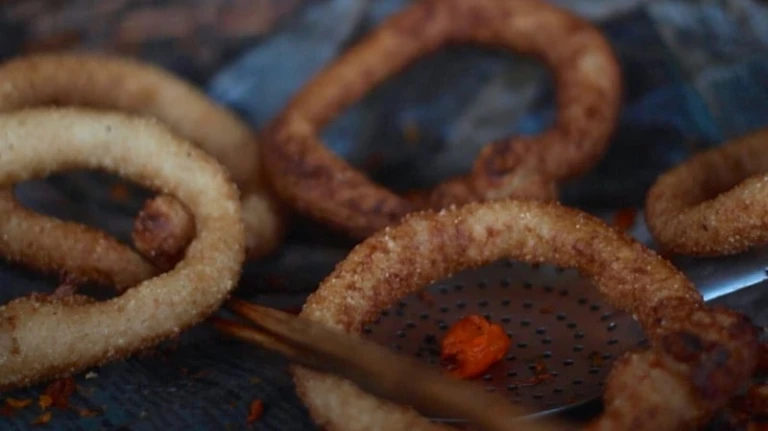 Image credit: OXLAEY.com
For breakfast (or even dessert) be sure to try their sel roti, a crispy fried donut-bagel hybrid. Missing your weekly pizza delivery that you always have for movie night-in? Try Nepal's version of the Italian dish, called chatamari. It is a crispy flatbread, topped with various ingredients such as minced meat, eggs, tomatoes and onions. YUM!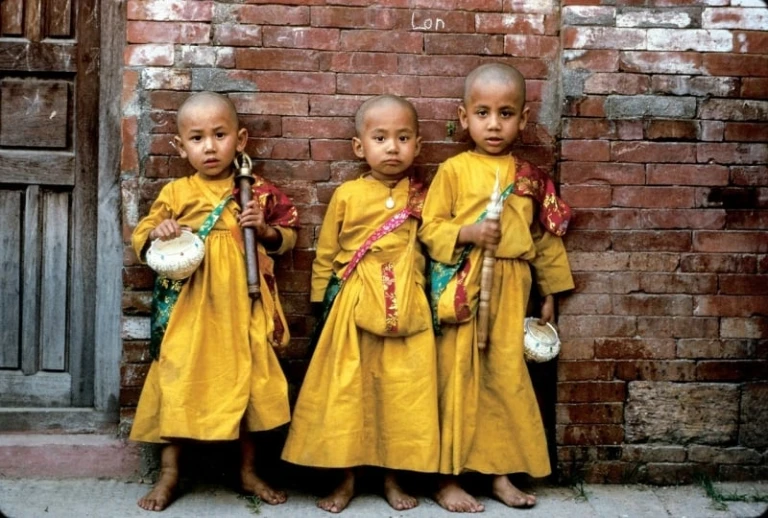 While the whole world is busy fighting for their own religion, it is truly heartening to see how Hinduism and Buddhism are so closely and peacefully intertwined in this landlocked country. Nepal is truly the perfect place for you to leave your comfort zone and totally immerse yourself in the rich culture and heritage that the country has to offer.
With these reality checks in mind, I hope that you would have a more informed perception of what to expect when you travel to Nepal. Be your own judge and have an adventure of a lifetime.