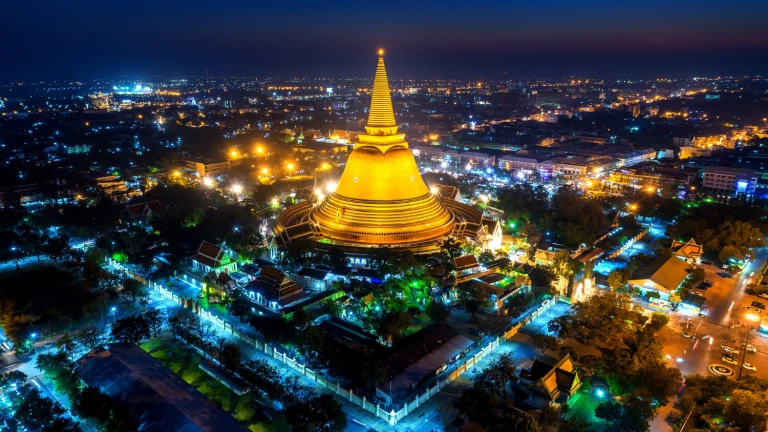 Myanmar, a land of ancient traditions and breathtaking landscapes, offers Indian travelers an unforgettable experience. With its rich culture, diverse cuisine, and warm hospitality, Myanmar welcomes visitors to explore its wonders.
Covid documents required for Indians to visit Myanmar
Myanmar's COVID-19 entry restrictions have been eased gradually.
Although to visit Myanmar Indian Travelers need:

An Inbound Travel Accident Insurance Policy with coverage for COVID-19 to enter Myanmar. Insurance must be obtained through a specified provider.
Travelers are provided with the information they need to purchase the required travel insurance when applying for their visa online.
Passengers must carry a printed copy of the insurance document when traveling to Myanmar.
Do Indians Require a Visa for Myanmar?
Yes, Indian citizens need a visa to enter Myanmar.
Documents required for Myanmar Visa
Scanned passport bio page

A recent photograph in color, not older than 3 months

At least one empty passport page for the visa stamp

Indian passport, valid for at least 6 months after the intended date of entry into Myanmar

A valid credit or debit card

Valid email address
Visit the official website of the Embassy of Myanmar in India for the most up-to-date visa requirements.
Is Visa on Arrival available for Indians?
Yes, Visa on arrival is available for Indians and it can be easily obtained. By waiting in the airport queue and paying the visa fees, Indians can get on arrival Visa. You can get visa for a maximum of 30days stay.
E-visa: Travellers visiting Myanmar can apply for e-Visa through Myanmar official website.
Which flights go to Myanmar from India?
Myanmar has 3 major International airports which connects worldwide.
Yangon Airport (RGN)

Mandalay International Airport (MDL)

Nay Pyi Taw International Airport (NYT)
Flying options to Vietnam from India
There are many flying options available for travelers from India to Myanmar. However, if you are one of those who prefer to take direct flights then you might not have much options available. Because Direct flights from India to Myanmar is scheduled only on Monday, Wednesday and Fridays [Myanmar Airways] from Indira Gandhi International Airport (Delhi). Furthermore, many connecting flight options are available from all the international airports in India. Flying time to Myanmar is about 3 hours and 15 minutes. This can go upto 8-9 hours if you choose connecting flights.
Delhi:
Myanmar Airways - Direct flights to Yangon Airport, Connecting flights to Mandalay Airport.

Thai Airways - Connecting flights to Yangon Airport, Mandalay Airport
Bengaluru:
Air Asia - Connecting flights to Yangon Airport, Mandalay Airport.

Malaysia Airlines - Connecting flights to Yangon Airports
Chennai:
Air Asia - Connecting flights to Yangon airport, Mandalay Airport.

Malaysia Airlines - Connecting flights to Yangon Airport.

Singapore Airlines - Connecting flights to Yangon Airport.
Hyderabad:
Singapore Airlines - Connecting flights to Yangon Airport.

Thai Airlines - Connecting flights to Yangon Airport and Mandalay Airport.

Malaysian Airlines - Connecting flights to Yangon Airport.
Stay Options in Myanmar
There is a wide range of staying options available in Myanmar. You can stay on hotel, guest houses and many other places. You can even book an Airbnb stay of your liking and enjoy your trip thoughout the country.
What is the perfect time to visit Myanmar?
The "mid-season," which is the time between this peak season and the next, is the greatest time to travel because the weather is still generally excellent and there are considerably less tourists.
There is really no ideal time of year to travel to Myanmar because the weather there varies so much throughout the year. As a result, the ideal months to travel are November through February if you want cooler temperatures and less crowds. On the other hand, June through October could be a wonderful option if you want lower pricing and don't mind a little bit of rain.
Currency and Language Information on Myanmar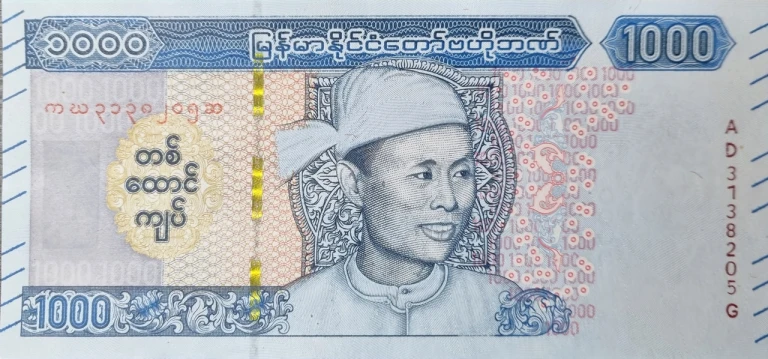 The Currency used in Myanmar is Myanmar Kyat, which is valued at 1 Myanmar Kyat = 0.39rs. Credit and debit cards are widely accepted in Myanmar. Generally Visa and Mastercards are used.
Getting Around in Myanmar
Travelling around Myanmar is best done by plane, boat, bus, or train, in that order. Westerners prefer to fly between cities, although many also find cruise to be fun.
Bus:
The easiest option to travel on a budget is typically to take a bus because they are frequently quicker and less expensive than trains. There are numerous bus companies, the most of which are private run. However, given that the majority of long-distance services operate through the night, make several restroom stops, and arrive before dawn, using buses may be rather exhausting.
Car rentals: Due to a lot of paperwork, renting a car in Myanmar is not a practical choice. However, it is simple to organise a car and driver (from about $40 per day) through your lodging or travel companies.
Bike Rentals:
A lot of places rent bicycles for about K2000 per day. It is also made accessible to rent a motorcycle in select regions of the nation, such as Mawlamyine and Hpa-an, typically for K8000-10,000 per day with petrol.
Shared Taxi:
Although not as widespread as in some Southeast Asian countries, shared taxis and shared vans (sometimes known as minibuses) are available on some routes. Shared cars are less expensive than taking an entire cab because they charge separately for each seat and depart when they are full. There are many shared-taxi stalls in town centres, and hotels can occasionally arrange for vehicles. Air-conditioned shared taxis usually cost 50% more than normal shared taxis.
Trains:
Taking a train in Myanmar is not advisable, as they are outdated, slow and uncomfortable. Compared to the train, Buses are far more reliable, fast and cheaper option. The trains are expensive than buses.
Boats and Cruises:
Boats offer you a scenic and beautiful travel experience in Myanmar. Downstream cruise on the river Irrawaddy between Mandalay - Bagan is popular among the travelers , which you can consider taking.
Tourist Attractions in Myanmar
Mount Popa - Mount Popa, a long-extinct volcano, is one of Myanmar's most sacred tourist destinations.


Sule Pagoda - The Sule Pagoda, a Burmese stupa in the centre of Yangon, is thought to have been built around 2,600 years ago, during the period of the Buddha.

Inle Floating Gardens - Inle Lake, with its azure waters and imposing hills in the background, is undoubtedly one of Myanmar's most beautiful tourist destinations.

Food to try in Myanmar
Tea Leaf Salad - La Phat Thoke, a traditional dish from Myanmar, is a type of salad prepared from tea leaves and combined with shredded small cabbage, sliced tomatoes, almonds, and peas, as well as sliced fillets, spicy pepper, and garlic.


Shan Noodles - One of the most popular dishes in Myanmar is shan noodle soup. You can have Shan Noodles as a soup or a salad.

Coconut Noodles - Coconut Noodle is a Burmese noodle dish made with wheat noodles with a rich, flavorful chicken and coconut broth.

Myanmar beckons Indian travellers in 2023 with open arms and promises an enchanting journey through a land steeped in history and adorned with natural beauty. As our travel guide has illuminated, this remarkable country presents a tapestry of experiences, from the timeless allure of its ancient traditions to the awe-inspiring landscapes that stretch from its northern mountains to its southern shores. The fusion of cultures, flavours, and the ever-welcoming spirit of its people make Myanmar a must-visit destination for those seeking both adventure and enlightenment. So, pack your bags and embark on a journey to Myanmar, where the past meets the present, and every step unveils a new story waiting to be written in your own travel diary. Myanmar in 2023 promises to be an unforgettable chapter in the travel adventures of Indian explorers.