Myanmar is a beautiful country comprising 14 states, all of which offer different activities for travellers ranging from exploring caves and boating on rivers to trekking up mountains. Below are the top 10 recommended activities not to be missed on your trip to Myanmar!
1. Enjoy a boat ride on Inle Lake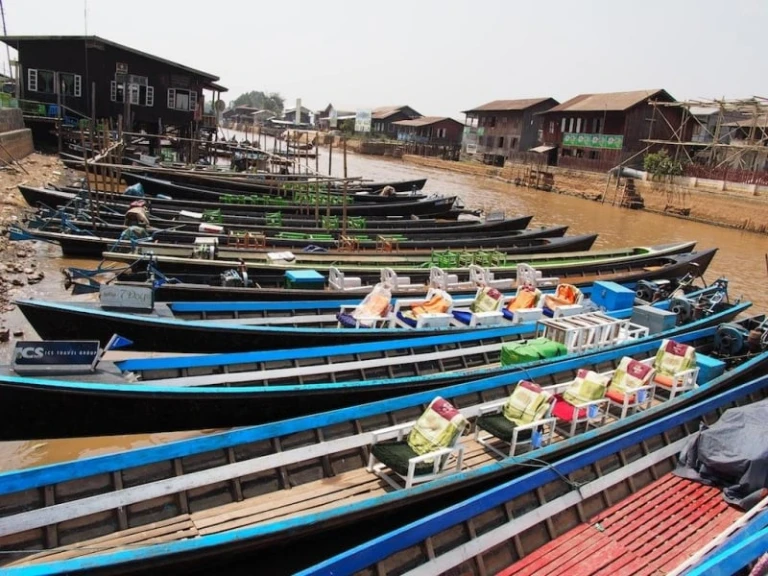 Image credit: Brian Holsclaw
Located in the Shan State at the Eastern part of Myanmar, Inle Lake is one of the most visited tourist destinations in the country. After riding the boat along Inle Lake, you can go forth and explore the area. Other things to see and do in the Inle Lake region include learning about traditional weaving at Khit Sunn Yin, admiring the beauty of Phaung Daw Oo Pagoda, and playing with the jumping cats at Nga Phe Kyaung Monastery.
2. Ride a hot air balloon in Bagan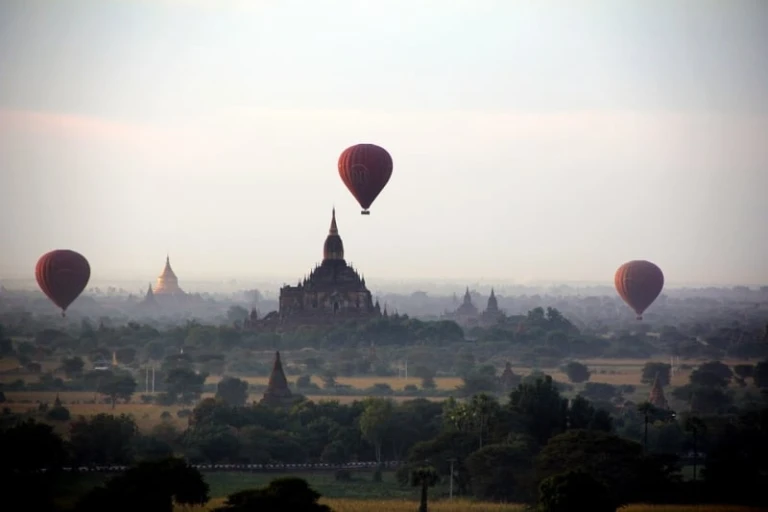 What's better than admiring the ancient temples of Bagan than seeing them from higher grounds? As Bagan has restricted visitors from clambering up temples in the name of safety and the preservation of temples, riding the hot-air balloon is highly recommended for seeing the sunset in Bagan. As a gauge of prices, Orient Ballooning provides the services at the rate of $399 per person.
3. Journey across Goteik Viaduct via rail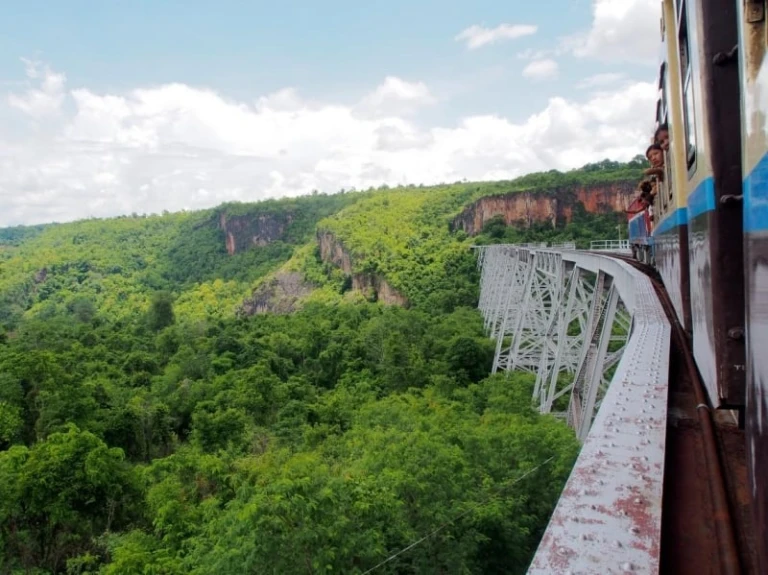 Image credit: Clay Gilliland
Mentioned in The Great Railway Bazaar by Paul Theroux, the Goteik Viaduct has gained popularity not just among tourists but also among locals. Priced at $4, the train ticket is worth every cent for the magnificent landscapes it passes. For the best experience, start your journey in Mandalay and end at Lashio or vice versa.
4. Make Kawthaung your base for island-hopping adventures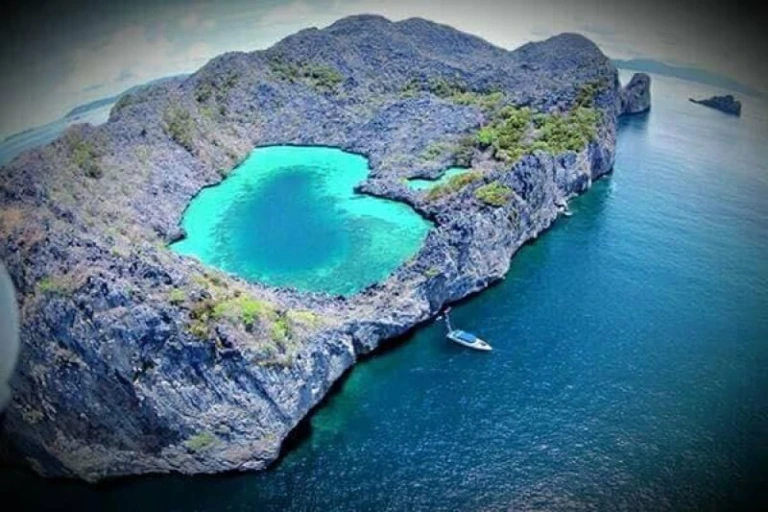 Image credit: Myanmar Mergui Andaman
Kawthaung is located in the lowermost part of Myanmar and its hidden beauties have recently been discovered by local travel bloggers. Since then, Kawthaung has become a hotspot for travellers in Myanmar as a base for island-hopping adventures. Two popular islands to visit are Cocks Comb Island, which has a lagoon in the shape of a heart, as well as Nyaung Oo Phee Island, which is framed by soft white sand beaches.
5. Climb to the peak of Mount Victoria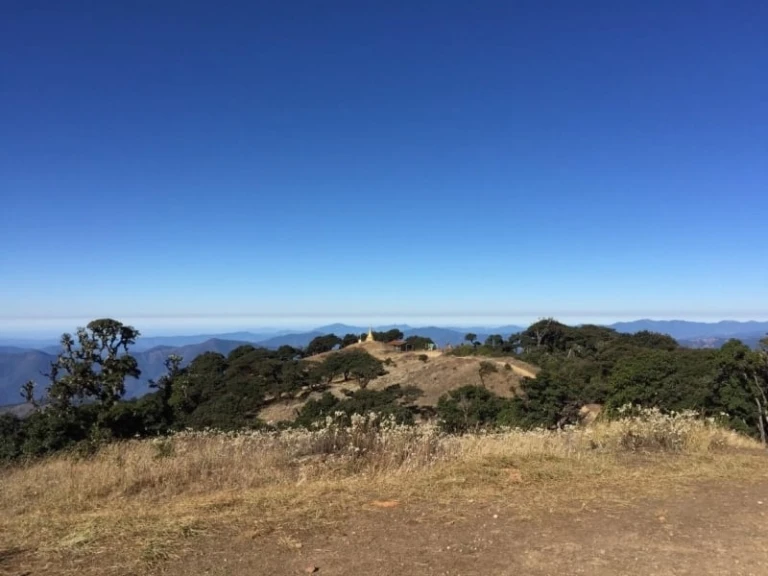 Image credit: Lionslayer
Mount Victoria (Nat Ma Taung) is located in the Chin State. Recently, this mountain has improved in accessibility and since then, the number of travellers there has risen correspondingly. Climbing to the peak of the mountain takes about two to three hours, but the breathtaking scenery from above will prove this hike to be worth the sweat.
6. Enjoy the beach life at Ngapali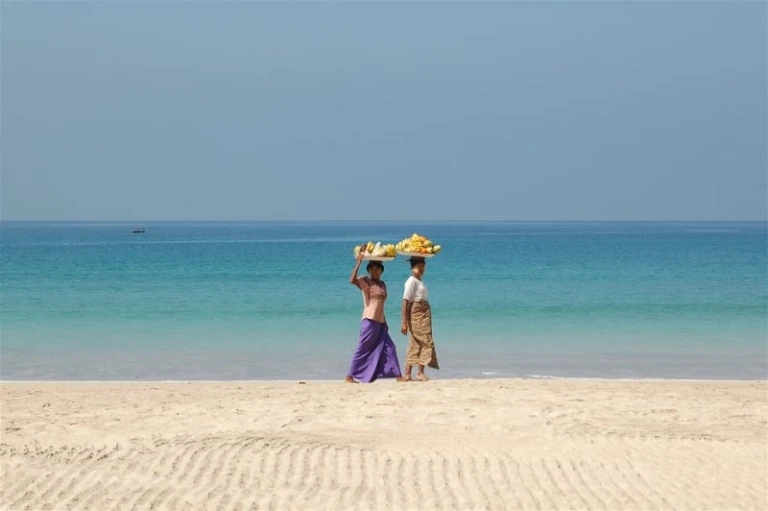 Image credit: dominiqueb
Myanmar has many pretty beaches, such as Chaung Thar, Ngwe Saung, and Maung Ma Kan – but none of them can rival the beauty of Ngapali. To get reach Ngapali, travellers can take a flight to Thandwe Airport. While Ngapali Beach is already a beauty to behold, it is also possible to take a short boat trip to Pearl Island and snorkel in pristine waters.
7. Explore Kyat Cave in Loikaw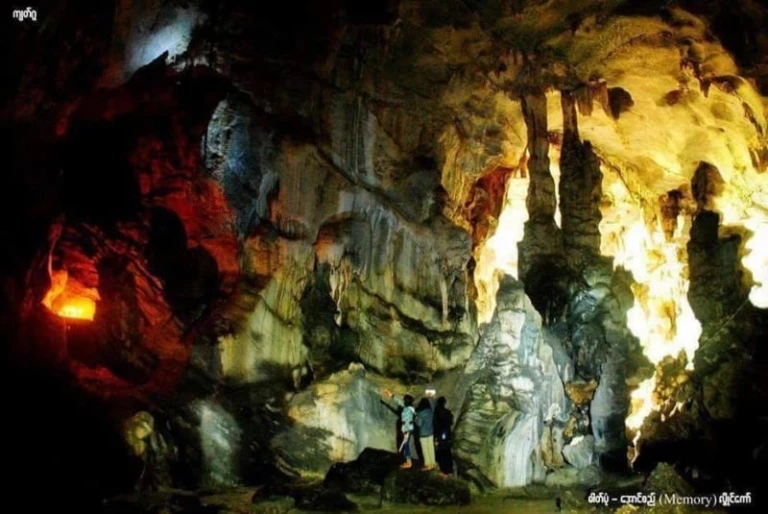 Image credit: El Dorado Travel and Tours
This cave is not for the faint-hearted as the place itself has a dark history filled with evil and voodoo. You can even find some remaining coffins inside the cave. The legend goes that the bodies belonging to that of ancient Saw-bwars (tribes) were buried in this cave many years ago. If you are a hardcore enthusiast of strange and supernatural places, this place is a must-go.
8. Cruise along Irrawaddy River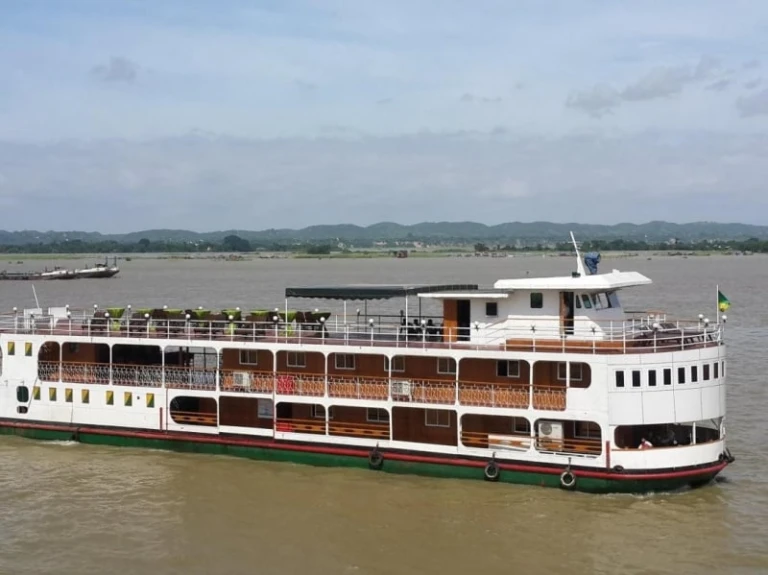 Image credit: Cruise de Bagan
Irrawaddy River flows through the length of Myanmar and there are multiple itineraries you can choose to explore it. The most popular route is between Mandalay and Bagan. Enjoy the cool breeze in the luxurious cruise as you immerse in deep thoughts about the surroundings and its history during the ride.
9. Climb Zwe Ka Bin Mountain
Image credit: မင့္ျမတ္ေသာကမၻာ
Zwe Ka Bin Mountain is the highest mountain in Kayin State and it can be visited as a day trip from Yangon. It is 722 metres high and it takes about two to three hours to reach the summit from where you can view the beauty of Hpa-An City. It is recommended to view the sunset in evening before making your descent.
10. Try caves-hopping at Hpa-An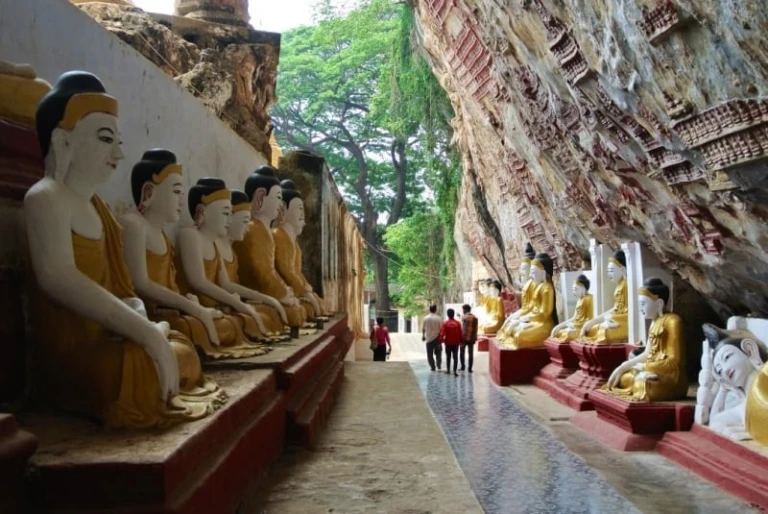 Image credit: James Antrobus
For travellers who are not enthusiastic about climbing Zwe Ka Bin Mountain, opt instead to explore the different caves in Hpa An. There are five major caves in Myanmar: Kaw-ka-thaung Cave, Saddan Cave, Kaw-kun Cave, Ya-tayt-pyan Cave, and Ba-yint-nyi Cave. All of them have different experiences to offer – such boat-riding in Saddan Cave, unique walls in Kaw-kun Cave, and hot spring in Ba-yint-nyi Cave.