Kuwait, a hidden gem between Saudi Arabia and Iran, is a significant economic and cultural hub in the Middle East. Its authentic Arab culture, landscape, architecture, and traditional shopping scene make it an attractive destination. Kuwait's rich history and inventiveness have made it a popular destination for Indians for business, vacation, and travel. The country's long-standing relationship with India, dating back to historical times, has been consolidated through social, cultural, and commercial ties, making it a popular destination for Indians. Kuwait's strategic location in the Arabian Gulf has also contributed to its popularity among Indians, as it serves as a gateway to other countries in the region. Additionally, the presence of a large Indian expatriate community in Kuwait further strengthens the cultural exchange and familiarity between the two nations.
Can I travel to Kuwait from India?
Yes, Kuwait is fully open to Indian travelers, both for tourists and business travel.
Advisory for Indian workers in Kuwait
The Indian workforce is well regarded by the Kuwaitis due to its high degree of work ethic, sincerity, hard work, and law-abiding nature. For more information click here
Visa Requirements for Indian Travelers to Kuwait
Indian citizens must meet the following eligibility criteria before applying for a Kuwait visa:

Indian citizens who possess GCC resident permits can apply for a Kuwait visa. This permit's validity must be a minimum of 6 months from the intended date of visiting Kuwait.

Must hold an Indian passport bearing a minimum validity of 6 months from the intended travel date to Kuwait. In addition, travelers need to carry this passport everywhere they go in Kuwait.

The e-visa is valid for tourists, to apply for an e-visa Click here

If an individual owns an e-Visa, they need to keep it with them everywhere they go in Kuwait during their entire stay.

Applicants for Kuwait work visas need to carry a copy of the No Objection Certificate issued by the General Administration of Criminal Investigation at the Ministry of Interior and a passport.

A traveler needs to fill out an entry form mentioning the location at which the person will stay.
What Are the Documents Required to Apply for a Kuwait Visa?
Travelers should be aware that a few papers are required to apply for a Kuwait visa. This will expedite the procedure and boost the likelihood of visa acceptance. Nonetheless, those records are
Clear passport-size photographs with a white background

Two visa application forms (duly filled and signed)

A cover letter justifying visiting Kuwait

Original Bank Statement (updated for the last three months and stamped with the bank seal).

Airline tickets with evidence of round-trip airline tickets to and from your country of residence

Hotel reservation: evidence of lodging for the duration of your visit

Travel Schedule: A day-by-day schedule outlining all aspects of the journey

Certificate of Police Clearance (ideally issued from MEA)

Medical certification issued by a physician certified by the Kuwaiti Embassy
COVID Information and Vaccination
Presently, no COVID protocol is being followed for Indian travelers and they are being accepted as per the normal procedure. However, it is advised to keep your vaccination certificates handy.
Flying Options to Kuwait from India
International airports in Kuwait
Kuwait International Airport (IATA: KWI) - This is the primary international airport serving Kuwait and is located in Farwaniya, approximately 15.5 kilometers (9.6 miles) south of the city of Kuwait.
It is the main gateway for travelers arriving in and departing from Kuwait and serves as a hub for various international airlines.
Which airlines operate direct flights, and from which India airports?
Jazeera Airlines
From: Indira Gandhi International Airport (DEL)

Duration: 4 hours 15 minutes
Kuwait Airways
From: Indira Gandhi International Airport (DEL)

Duration: 4 hours 25 minutes
IndiGo
From: Indira Gandhi International Airport (DEL)

Duration: 4 hours 30 minutes
Which other common airline options (1 connection)
Oman Air
From: Indira Gandhi International Airport (DEL)

Duration: 6 hours 35 minutes

Layover: Muscat (MCT) - 1 hour 5 minutes
Etihad
From: Indira Gandhi International Airport (DEL)

Duration: 6 hours 40 minutes

Layover: Abu Dhabi (AUH) - 1 hour 20 minutes
Emirates
From: Indira Gandhi International Airport (DEL)

Duration: 6 hours 45 minutes

Layover: Dubai (DXB) - 1 hour 25 minutes
Qatar Airways (via IndiGo)
From: Indira Gandhi International Airport (DEL)

Duration: 7 hours

Layover: Doha (DOH) - 1 hour 25 minutes
Gulf Air
From: Indira Gandhi International Airport (DEL)

Duration: 7 hours 15 minutes

Layover: Bahrain (BAH) - 1 hour 35 minutes
Emirates (via IndiGo)
From: Indira Gandhi International Airport (DEL)

Duration: 7 hours 30 minutes

Layover: Dubai (DXB) - 2 hours 20 minutes
Qatar Airways (via Oman Air)
From: Indira Gandhi International Airport (DEL)

Duration: 7 hours 45 minutes

Layover: Muscat (MCT) - 2 hours 15 minutes
Air Arabia (via Etihad)
From: Indira Gandhi International Airport (DEL)

Duration: 7 hours 35 minutes

Layover: Abu Dhabi (AUH) - 2 hours 25 minutes
Air India (via IndiGo)
From: Indira Gandhi International Airport (DEL)

Duration: 8 hours 15 minutes

Layover: Chennai (MAA) - 4 hours 55 minutes
Seasonal Guide to Kuwait
Peak Season
Kuwait is at its cozy best from November to April. The days tend to be cooler at this time, while the evenings are usually chilly and pleasant.
The summer season lasts from June through August, and it's hot and humid. There is no cooling off from the heat during the summer since there is no precipitation. It is among the busiest in Kuwait, with people from all over the world, aside from the lovely weather.
From September to November, the fall season lasts, with highs between 110.2°F (43.4°C) and 72°F (22.2°C).
Both the humidity and the wind are present. There is no rain during these months, and tourism is very high.
Seasonally Off
During the winter months of December through February, high temperatures range between 76.5°F (24.7°C) and 63.7°F (17.6°C).
Every month, there are just a few days of rain. Winter tourism in Kuwait City is low, so hotel and transport rates are lower. This is an excellent time for travelers to visit Kuwait City and experience the city's attractions without having to contend with crowds.
The milder temperatures also make outdoor activities like admiring the city's wonderful architecture or strolling along the shoreline more enjoyable.
Furthermore, the lower rates make it an affordable trip for anyone wishing to experience Kuwait's distinct culture and friendliness.
Currency Information of Kuwait
Visiting Kuwait as an Indian tourist is akin to experiencing a shift from a moderate pace to a faster rhythm in terms of currency exchange.
The Kuwaiti Dinar (KWD) holds a higher value compared to the Indian Rupee (INR). A Kuwaiti Dinar (KWD) is roughly equal to 265 Indian Rupees (INR) (As on Sep 2023)
Before your flight, You can either exchange currency at Indian banks or schedule an appointment with Forex agents. Alternatively, upon your arrival at Kuwait Airport, you can use the currency exchange services provided at designated outlets.
For further details, please refer to the link
Disclaimer:
"Please note that exchange rates may fluctuate, and it's advisable to check with reputable financial institutions or currency exchange services for the most accurate and up-to-date conversion rates. Additionally, consider consulting with a financial advisor or doing thorough research before making any significant financial transactions or decisions during your trip.
Stay at Kuwait
Kuwait offers visitors and tourists several excellent hotels and resorts in which to stay and enjoy themselves. You might appreciate living in attractive stylish rooms that are either modern or traditional in design.
Water activities are also readily accessible in resorts and hotels throughout the Arab Gulf, as well as at sports centres. In addition, there are several international restaurants where you may have delicious meals.
(For booking you can refer to the Kuwait government tourism site)
Moreover, Kuwait is known for its vibrant shopping scene, with numerous malls and boutiques offering a wide range of products, from luxury brands to traditional handicrafts.
For those interested in exploring the country's rich history and culture, there are several museums and historical sites to visit, such as the Kuwait National Museum and the iconic Kuwait Towers.
The warm hospitality of the locals further adds to the overall experience, making Kuwait a destination that caters to various interests and preferences.
Getting around in Kuwait
The local Kuwait airport taxi services are readily available. The drivers charge a set rate for the journey into the city center. The average Kuwait airport transfer cost is €25 (KD 8). However, the exact fixed rate is left up to the discretion of the driver.
Kuwait Public Transport Company provides its unique services, covering all Kuwaiti regions and suburbs. The public transport fleet is distinguished by its punctuality. The system used in the company is flexible for prices, so discounts up to 50% on the subscription system are presented. The number of buses in the Kuwait Public Transport Company fleet is more than 400 buses.
Kuwait is distinguished by a variety of means of transportation. Taxis are one of the most distinct transportation means in Kuwait. Many taxi offices are located everywhere and are ready to transport you from one place to another inside Kuwait. Taxi drivers can drive you to any place you want inside Kuwait. They are highly skilled and provided with full knowledge of Kuwati maps and places. In addition, many taxis are available to meet all client needs. The Kuwait government site provides the names of the taxi offices and their contact details.
Visitors with a visit visa who wish to rent a car must possess an international driving license. Most vehicle rental firms have branches in Kuwait's major hotels in addition to their main headquarters. Furthermore, some firms have branches at Kuwait Airport. Your international driver's license will not be accepted in Kuwait. You must be at least 18 or 21 years old to rent a car. It is crucial to understand that rental fees in Kuwait vary based on the kind of car and the length of time you rent it. Furthermore, making a reservation in advance is recommended, especially during high travel seasons, to assure availability and the best pricing. check here
Comparisons with India: Compared to India, Kuwait has a modern and efficient system. Well-maintained roads and highways form the backbone of the transportation network, with taxis and private vehicles being the preferred modes of travel.
Tourist Spots in Kuwait
Kuwait Towers​
Kuwait Towers is one of Kuwait's most famous landmarks. It is located on the Arabian Gulf Road in Sharq district.​
Sheikh Jaber Al-Ahmad Cultural Centre
The Sheikh Jaber Al Ahmad Cultural Centre will showcase performing arts and create a world-class theatre quarter in a spacious parkland setting. Together with Sheikh Abdullah Al Salem Cultural Centre, it will form Kuwait's new national cultural district.
Al Shaheed Park
Al Shaheed Park, located on the periphery of Kuwait City, narrates the story of a land, its history and culture. The park consists of 200,000 m2 of greenery, featuring beautiful botanical gardens, two museums, a visitor center, a lake, walkways and jogging tracks, making it the largest urban park in Kuwait.​
Boulevard Park
Boulevard is the largest touristic hub in the country, including more than 353 thousand square meters of fabulous family fun in the area of Salmiya, a component of the trade center contain global shops, a hypermarket and a lounge entertainment interior in addition to gardens and the village restaurants and a health club and an outdoor theatre and multiple Hall purposes.
Trampo Extreme
Trampo is the newest activity and fun center in Kuwait, where you can have fun with your friends and family all year round. You can enjoy jumping in the Trampoline Arena, diving and playing dodgeball in the Dodgeball Zone, and playing in the Foam Pit. Trampo Center is located in the Murouj Complex (near Sahara Kuwait Golf Resort), Promenade Mall, and Baroue Marina Mall.
Paintball Kuwait
Paintball is a game full of fun, joy, and excitement. It gives you a chance to shoot other players without actually causing any harm or injury. This is in addition to many advantages and benefits brought to anyone who practices this fun game.

Green Island
Green Island is a part of the Sea Front, constructed in February of 1988. It is the first artificial island.
Failaka Island
Failaka Island is one of the most famous historical islands in Kuwait. It is a Kuwaiti island located in the northwest corner of the Arabian Gulf, 20 kilometres from the coast of Kuwait City.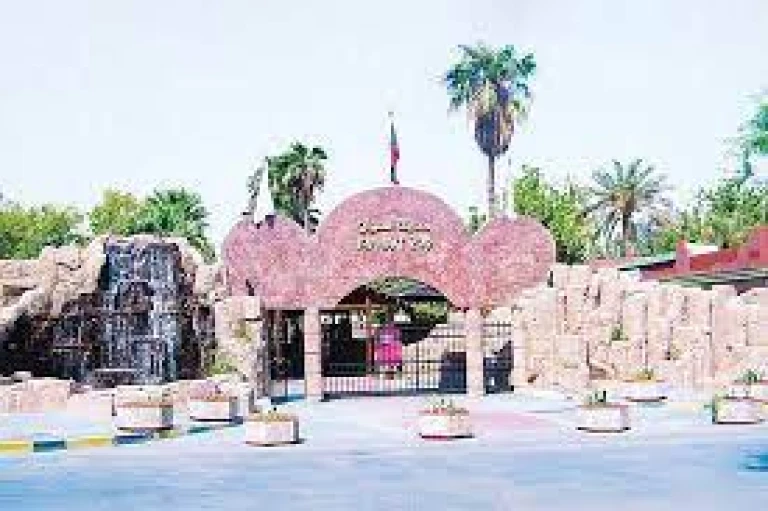 Kuwait Zoo is located in Omariya on Airport Road.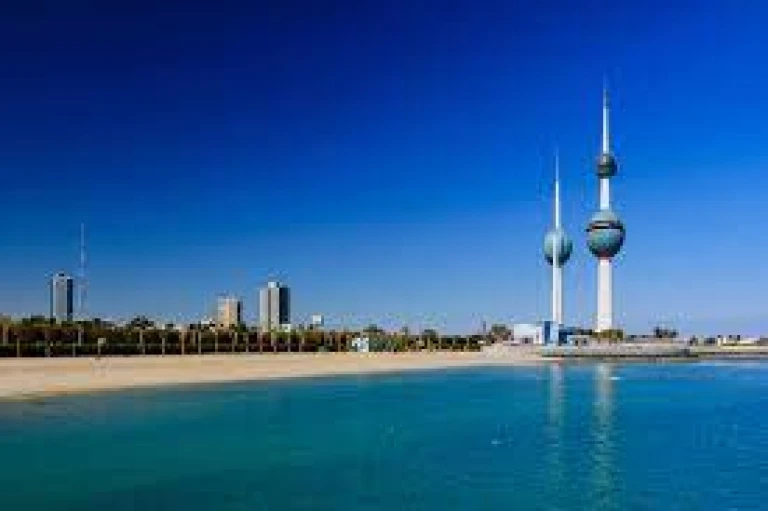 Beaches
Messilah Beach

Oqialah Beach

The Sea Front
Failaka Heritage Village
This village was established following the same old way that distinguishes home construction in the old Kuwait.​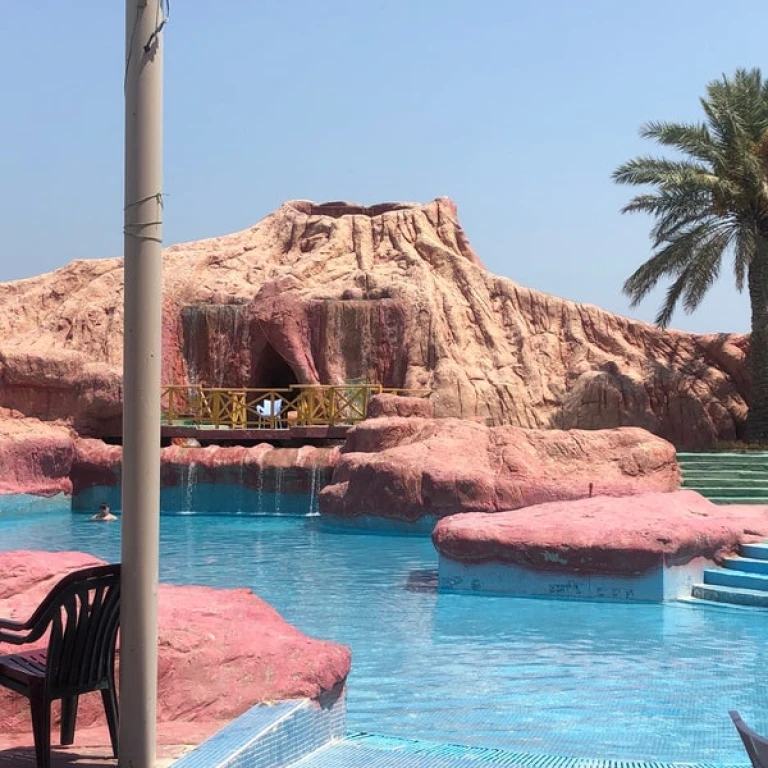 Messila Water Village
Messilah Water Village, 20km south of the city Centre, is an amusement park in Kuwait that has a good range of pools, floats, and slides. Mubarak Al Kabir Governorate \ Messila - Coastal Road, beside Messila Beach.
The Scientific Center
The Scientific Center has three main fascinating attractions, the aquarium, Discovery Place and IMAX Cinema.
Conclusion
Kuwait, nestled between Saudi Arabia and Iran, stands as a beacon in the Middle East, offering a blend of economic vigor and cultural richness. Its authentic Arab heritage, architectural marvels, and vibrant shopping scene beckon travelers. For Indians, Kuwait holds a special allure, its historical ties with India fostering a strong bond. The strategic location in the Arabian Gulf makes it a pivotal gateway to the region. The thriving Indian expatriate community in Kuwait further cements this cultural bridge.