Japan, a realm where ancient traditions dance harmoniously with futuristic wonders, beckons anime aficionados, fashionistas, and culture enthusiasts alike. Dive into the vibrant streets of Tokyo's Akihabara district, a haven for anime and manga lovers, where electrifying cosplay culture comes to life. Unleash your inner fashionista in Tokyo's Harajuku, a trendsetting paradise that embraces the avant-garde and eccentric.
When it comes to exploring the far reaches of our planet, Japan stands as a remarkable tapestry of tradition and modernity. As an Indian traveller, the Land of the Rising Sun promises a captivating journey filled with wonders waiting to be uncovered. So, why should you consider Japan for your next adventure? Let's delve into this enchanting destination, from its delectable cuisine to its serene temples and bustling metropolises.
Is a COVID test mandatory for Indians visiting Japan?
No, travellers from India are not required to present a negative COVID-19 PCR test or antigen result when entering Japan.
Do Indians Require a Visa for Japan?
Yes, Indian citizens need a visa to visit Japan. This visa, often known as a short-term or tourist visa, permits entry for sightseeing, visiting family or friends, or attending conferences, allowing a stay of up to 90 days.
Is a Japan Visa on Arrival Available for Indians?
No, Indian travellers are not eligible for a Japan visa on arrival. Prior visa application and approval are necessary.
How to Apply for a Japan Visa from India?
Applying for a Japan visa may seem complex, but it can be made easier. Gather the required documents and submit them, including your passport, to the Embassy. Once processed and approved, a Japan visa sticker is affixed to your passport, which is then returned to you.
As of 2023 , The fees for a Japan tourist visa as of your provided information are as follows:
Single-Entry Visa: JPY 3,000 (Approximately INR 1,796)

Multiple-Entry Visa: JPY 6,000 (Approximately INR 3,592)
Please note that visa fees can change over time due to currency fluctuations or updates in government policies.

The processing time for a Japan tourist visa typically takes a minimum of 4 working days after the visa application is accepted at the visa counter. However, for the most accurate and up-to-date information regarding the processing time, it's advisable to confirm with the Consulate-General of Japan or the VFS Global visa application centre. Processing times can vary depending on various factors.
Keep in mind that this visa is exclusively for tourism and recreation, so you can't work, do business activities, or visit family and friends, including your spouse.
Ensure your Indian passport has at least 6 months' validity left and one blank page for the visa sticker. Also, submit a recent passport-size photo meeting specific criteria. Our iVisa Digital Photo Service ensures you have compliant photos without leaving home.
If you're already in Japan on a tourist visa and want to extend your stay, it's possible for an additional 90 days. Head to the nearest immigration office in Japan to submit an extension application, though approval isn't guaranteed.
Documents required for travel to Japan
1. Valid Passport: Your passport should have a minimum validity of 6 months from your planned arrival date in Japan.
2. Visa Application Form: Complete the visa application form with accurate details.
3. Passport-Size Photographs: Provide two recent passport-size photographs with a matte finish and a white background.
4. Confirmed Air Tickets: Show proof of your confirmed air tickets to and from Japan.
5. Travel Itinerary: Include your travel itinerary, which details your plans while in Japan.
6. Financial Documents:
- Salary Slip (Last 3 Months): If you are employed, submit your salary slips for the last three months.
- Employment Certificate: Include an employment certificate if you are employed.
- Bank Statements: Provide original bank statements for the last six months, signed and stamped by bank authorities.
- Form 16 or ITR: Include Form 16 or Income Tax Returns (ITR) filed for the last three years.
- Letter of Leave: If you are a student or employed, include an original letter of leave from your school, college, or office.
- Student ID: If you are a student, submit your college/school ID.
- Pension Passbook: If you are a retired professional, include your pension passbook.
- Travel Insurance Policy: Show proof of travel insurance coverage.
The visa application process involves submitting these documents along with your visa application form to the Embassy of Japan or authorized visa application centres. Once submitted, your application will be processed, and if approved, a Japan visa sticker will be affixed to your passport. Make sure to follow the guidelines and requirements provided on the official website to ensure a successful application.
Currency Information
As of September 2023, the exchange rate was approximately 0.57 Indian Rupee (INR) = 1 Japanese Yen (JPY). Please verify current rates for the most accurate information.
Currency exchange in Japan is convenient through various channels. While international airports offer this service, it's not the most favorable due to less favorable rates. Train stations like Shinagawa, Shinjuku, and Ikebukuro have exchange machines.
Department stores such as Takashimaya, Mitsukoshi, and Isetan provide currency exchange. Smart exchange currency machines are available in Asakusa, Shibuya, Shinjuku, and Akihabara, accepting several major currencies. Hotels and banks also offer this service. Non-banking companies like M changer, Interbank, Exchanger's Ginza store (accepting Indian currency), and Dollar Ranger Roppongi Store offer competitive rates.
How to get to Japan from India
Traveling to Japan from India is made convenient with various flight options. Here's a more detailed breakdown:

Japan has several airports that accept international flights from India. Some of the major ones include:
1. Narita International Airport (NRT) - Tokyo
2. Kansai International Airport (KIX) - Osaka
3. Chubu Centrair International Airport (NGO) - Nagoya
4. Haneda Airport (HND) - Tokyo (primarily for domestic and some international flights)
5. Fukuoka Airport (FUK) - Fukuoka
6. Chitose Airport (CTS) - Sapporo
7. Hiroshima Airport (HIJ) - Hiroshima
8. Naha Airport (OKA) - Okinawa
9. Sendai Airport (SDJ) - Sendai
10. Kagoshima Airport (KOJ) - Kagoshima
Narita International Airport (NRT) in Tokyo and Kansai International Airport (KIX) in Osaka serve as primary international gateway to Japan, handling a significant volume of international flights.
Cheapest Flights:
- If you're flying from Ahmedabad (AMD) to Japan, you can find affordable options, with the cheapest flight ticket priced at ₹12,244.
- October is generally considered the most budget-friendly month to plan your trip to Japan.
Fastest Flights:
- The average flight time from India to Japan is approximately 8 hours and 12 minutes. However, the exact duration may vary depending on your departure city and the destination within Japan.
Direct Flights from India to Japan:
- Delhi to Tokyo: Indira Gandhi International Airport (DEL) in Delhi offers direct flights to Narita International Airport (NRT) in Tokyo. These direct routes are popular choices for travelers.
- Mumbai to Tokyo: Chhatrapati Shivaji Maharaj International Airport (BOM) in Mumbai also provides direct flights to Narita International Airport (NRT).
- Bangalore to Tokyo: Kempegowda International Airport (BLR) in Bangalore has direct flights to Narita International Airport (NRT), making it convenient for travelers from the southern region of India.
Airlines to Consider: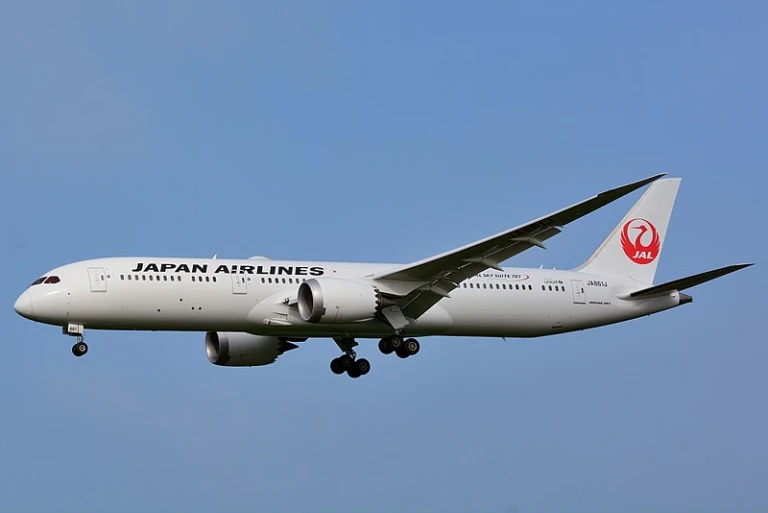 - Japan Airlines (JAL): JAL is a well-regarded airline for flights between India and Japan, known for its quality of service and reliability.
- All Nippon Airways (ANA): ANA is another excellent option, offering top-rated services for travelers heading to Japan.
Why Should Indians Visit Japan?
Cultural Odyssey: Japan's rich heritage offers a captivating blend of ancient traditions and futuristic innovations. From serene temples and historic castles to cutting-edge technology, there's a captivating mix of old and new.
Warm Hospitality: Japanese hospitality, known as 'omotenashi,' is renowned worldwide. Experience unparalleled kindness, respect, and a strong sense of community wherever you go.
Scenic Beauty: Japan's landscapes are diverse, from cherry blossoms in spring to snow-covered mountains in winter. Explore lush forests, serene lakes, and pristine beaches.
Cuisine: For Indian palates, Japanese cuisine offers a delightful adventure. Savor sushi, ramen, tempura, and a myriad of delectable dishes.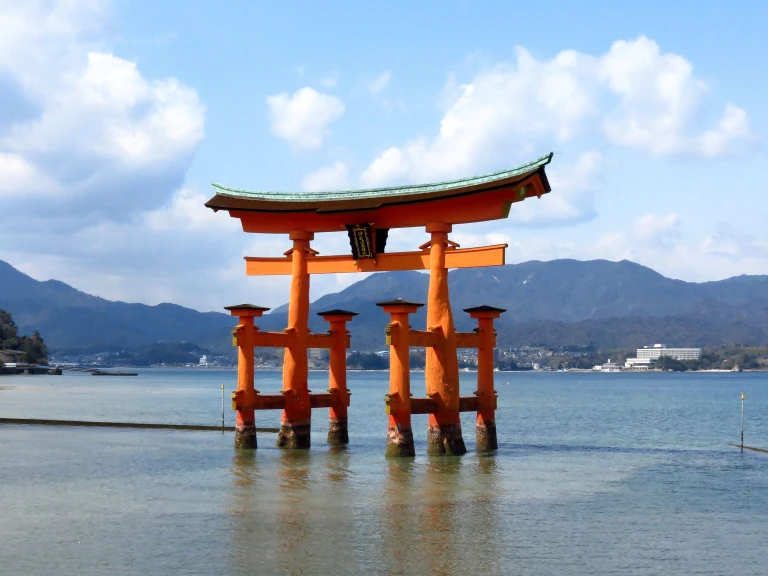 Commute : How to get around in Japan
Japan offers an extensive and efficient transportation system, making it easy for travelers to get around the country. Here are some key aspects of commuting in Japan:
Trains: Japan's train network is world-famous for its punctuality and coverage. The Japan Rail Pass allows unlimited travel on JR trains and is a cost-effective option for tourists.
Subways: Major cities like Tokyo, Osaka, and Kyoto have extensive subway systems. Subway maps are usually available in English, and signs often include Romanized station names.
Buses: Buses are a common mode of transport, especially in rural areas. They offer a convenient way to reach destinations not accessible by train.
Taxis: Taxis are readily available but can be expensive. They are best for short trips within cities or when traveling with luggage.
Bullet Trains (Shinkansen): Shinkansen is a high-speed rail network connecting major cities. It's a quick and comfortable way to travel long distances.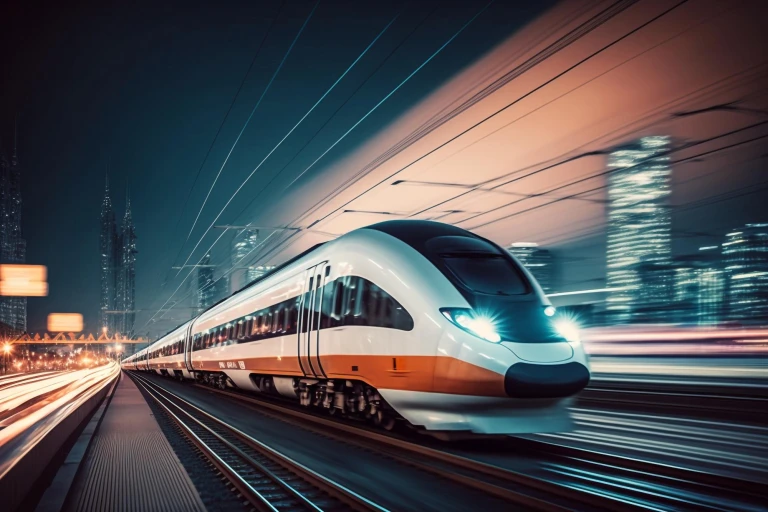 Ferries: For island destinations, ferries are essential. Japan has numerous islands, and ferries are a scenic way to explore them.
Driving: While Japan has an efficient road network, driving can be challenging due to language barriers and different traffic rules.
IC Cards: IC cards like Suica and Pasmo make commuting more convenient. They can be used for trains, subways, buses, and even some shops.
Language Barrier: While many signs are in English, especially in major cities, it's helpful to have a translation app or a basic knowledge of Japanese for smoother communication.
Timeliness: Japanese transportation is known for its punctuality. Trains and buses adhere to strict schedules, so plan your trips accordingly.
Japan Rail Pass: If you plan to travel extensively within Japan, consider purchasing a Japan Rail Pass before your trip. It offers unlimited travel on JR trains for a fixed duration and can be a cost-effective option.
Walking and Cycling: Many cities have pedestrian-friendly streets, and cycling is popular in some areas. Rental bikes are often available.
Places to Eat and Must-Try Dishes in Japan
Japanese cuisine offers a delectable adventure for Indian palates. Savor sushi, sashimi, and tempura. Try ramen, a hearty noodle soup, and yakitori, skewered and grilled meats. For the daring, sample natto (fermented soybeans) or okonomiyaki (savory pancakes). Don't miss out on matcha tea and delicious Japanese sweets like mochi and dorayaki. Here are some must-try dishes:
1. Sushi and Sashimi: Indulge in fresh, expertly prepared sushi and sashimi. Tokyo's Tsukiji Fish Market offers some of the best.
2. Ramen: Savor piping hot bowls of ramen, a Japanese comfort food. Try different regional varieties like miso, tonkotsu, and shoyu.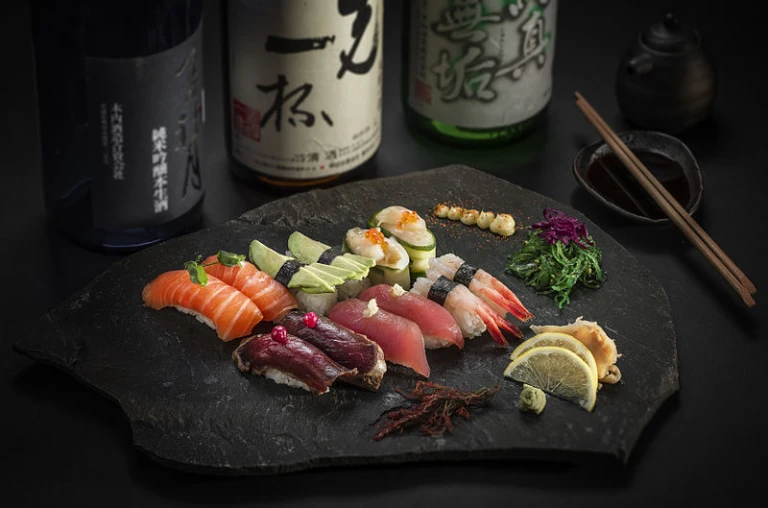 3. Tempura: Crispy, lightly battered and fried seafood and vegetables make for a delightful treat.
4. Okonomiyaki: Known as Japanese savory pancakes, you can customize them with various ingredients.
5. Yakitori: Grilled skewers of chicken or other meats are a popular street food.
6. Matcha Tea: Don't miss traditional matcha green tea and matcha-flavored sweets.
For Families:
- Kaitenzushi (Conveyor Belt Sushi) Restaurants: Kids love picking their favorite sushi from the conveyor belt.
- Yakitori Izakayas: Casual and kid-friendly spots to enjoy skewers.
For Solo Travelers:
- Ramen Shops: Try small, local ramen joints for an authentic experience.
- Sushi Counters: Sit at a sushi counter for a personal dining experience.
For Couples:
- Kaiseki Restaurants: Enjoy multi-course traditional Japanese meals.
- Rooftop Bars: Tokyo offers romantic rooftop bars with stunning city views.
Japanese cuisine offers something for every palate, and exploring local eateries is a delightful part of your Japan vacation.
Recommended Hotels in Japan
Accommodation in Japan:
Japan offers a wide range of accommodation options to suit different budgets and travel styles. Here are some recommendations for families, solo travelers, and couples:
For Families:
1. Ryokans: Experience Japanese culture by staying in traditional ryokans. Many provide family-friendly rooms with tatami mats and futons.
2. Western-Style Hotels: Major cities have international hotel chains with family rooms and amenities like swimming pools.
3. Vacation Rentals: Consider renting apartments or vacation homes, which can provide more space and kitchen facilities.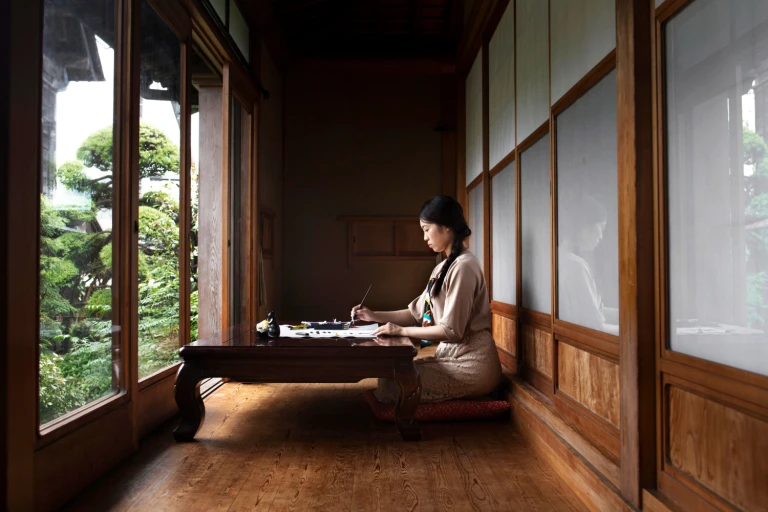 For Solo Travelers:
1. Capsule Hotels: For a unique experience, try capsule hotels. They offer compact, private sleeping pods at affordable rates.
2. Hostels: Japan has well-maintained hostels with dormitory and private room options, ideal for solo travelers on a budget.
3. Business Hotels: These no-frills hotels are cost-effective and provide essential amenities for solo travelers.
For Couples:
1. Luxury Ryokans: Splurge on a luxurious ryokan with private onsens (hot spring baths) and gourmet kaiseki meals.
2. Boutique Hotels: Find charming boutique hotels in historic neighborhoods, offering an intimate setting for couples.
3. Ryokan Resorts: Some ryokans are designed for couples, offering romantic settings and private dining options.
Japan's accommodation scene caters to various preferences, ensuring a comfortable and enjoyable stay for all types of travelers.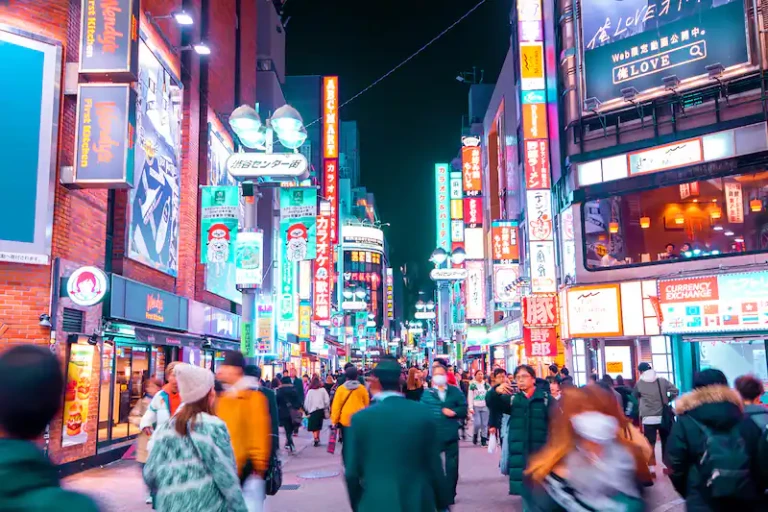 Must-Try Activities in Japan
1. Kimono Experience: Dress in a traditional kimono and stroll through historic streets like Kyoto's Gion district.
2. Tea Ceremony: Partake in a traditional Japanese tea ceremony to learn about this ancient art.
3. Hiking Mount Fuji: Conquer Japan's iconic peak during the climbing season (July to early September).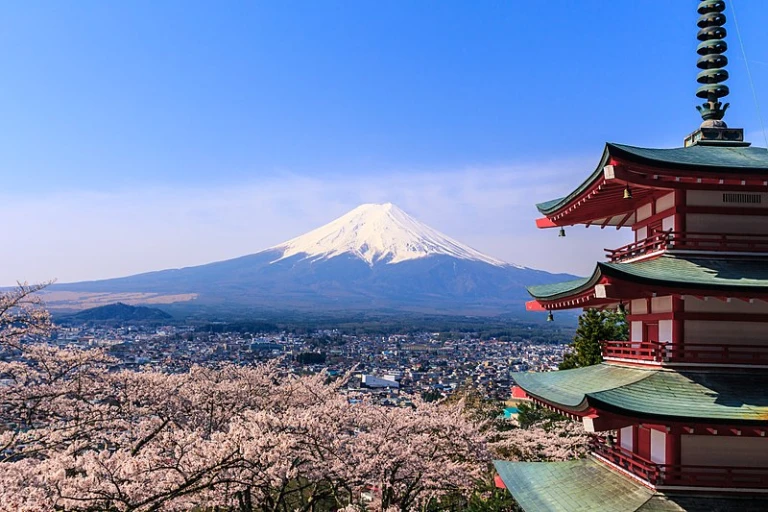 Must-Visit Places in Japan
1. Tokyo: Japan's capital is a vibrant metropolis where ancient temples blend with futuristic skyscrapers. Don't miss the historic Senso-ji Temple in Asakusa and the trendy neighborhoods of Harajuku and Shibuya.
2. Kyoto: This city is a living museum of Japanese culture with its stunning temples, traditional tea houses, and serene gardens. Visit the iconic Kinkaku-ji (Golden Pavilion) and Fushimi Inari Shrine.
3. Osaka: Known as Japan's kitchen, Osaka boasts delicious street food and vibrant nightlife. Explore Osaka Castle, Dotonbori Street, and Universal Studios Japan.
4. Hiroshima: A city with a poignant history, Hiroshima is home to the Peace Memorial Park and Atomic Bomb Dome, reminding visitors of the importance of peace and reconciliation.
5. Nara: Famous for its friendly deer population, Nara's Todai-ji Temple houses a colossal Buddha statue and is a UNESCO World Heritage site.
6. Hokkaido: Japan's northernmost island offers stunning natural beauty. Sapporo, the capital, is known for its beer and the annual Snow Festival.
7. Mount Fuji: Japan's highest peak is an iconic symbol of the country. You can hike during the summer or admire its beauty from the surrounding lakes and hot springs.
8. Kyushu: Explore Japan's southernmost main island, known for its hot springs (onsen), unique cuisine, and beautiful landscapes.
9. Okinawa: Japan's tropical paradise, Okinawa, offers pristine beaches, coral reefs, and a unique culture distinct from the mainland.
10. Kanazawa: Experience traditional Japanese arts and crafts in this city known for its well-preserved Edo-era districts.
These are just a glimpse of the enchanting places you can explore in Japan, each offering a unique facet of this captivating country's culture and natural beauty.
Best Time to Visit Japan: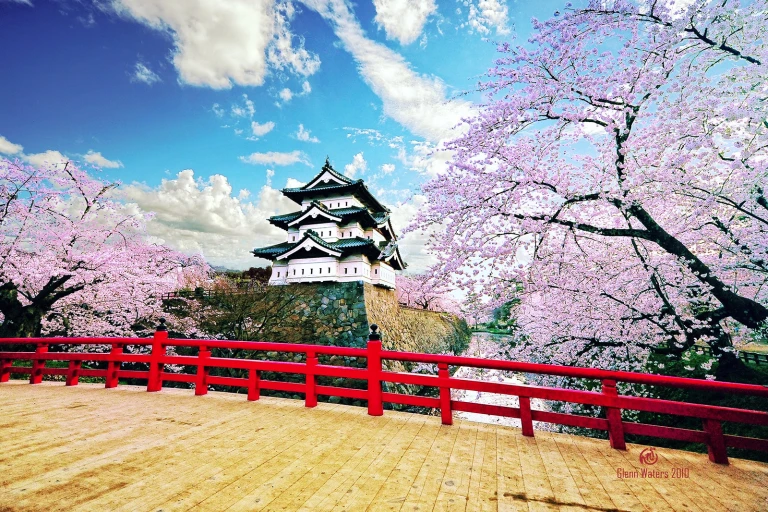 - On Season (Cherry Blossom Season): Late March to early April. Witness Japan's iconic cherry blossoms in full bloom.
- Off Season (Winter): December to February. Enjoy winter sports in Hokkaido or soak in hot springs with snow-covered landscapes.
- Shoulder Season (Autumn): Late September to November. Experience vibrant autumn foliage and pleasant weather.
Recommended Travel Tips:
- Early Booking: Securing your flights well in advance is advisable, especially during peak travel seasons, to access the best deals.
- Flexible Travel Dates: If your schedule allows, consider adjusting your travel dates to take advantage of lower fares.
- Explore Multiple Cities: Depending on your final destination in Japan, consider flying into different major cities and then using domestic flights or trains for onward travel. This approach can save you money.

Finding Budget-Friendly Cities in Japan:
- To identify the most cost-effective Japanese city to fly into, use popular flight search engines like Skyscanner or Google Flights. These platforms allow you to compare airfares to various Japanese cities based on your departure location.
It's important to note that flight prices can fluctuate, so conducting thorough research, staying flexible, and comparing options will help you secure the best deals for your journey from India to Japan.
Culture of Japan
Japanese culture is a captivating blend of ancient traditions and modern innovations. It encompasses traditional arts like tea ceremonies, the iconic kimono, and complex yet beautiful language. Shintoism and Buddhism coexist harmoniously, and their influence is evident in countless temples and shrines. Japanese cuisine is globally renowned, emphasizing both flavors and presentation. The country's vibrant arts scene spans traditional theater forms to contemporary contributions in film, literature, and music. Seasonal celebrations like cherry blossom viewing and festivals reveal Japan's deep connection to nature. Zen Buddhism's mindfulness permeates daily life, while technology and pop culture showcase modernity. Japanese hospitality, safety, and cleanliness make it an ideal destination for travelers, including Indians eager to explore this rich culture.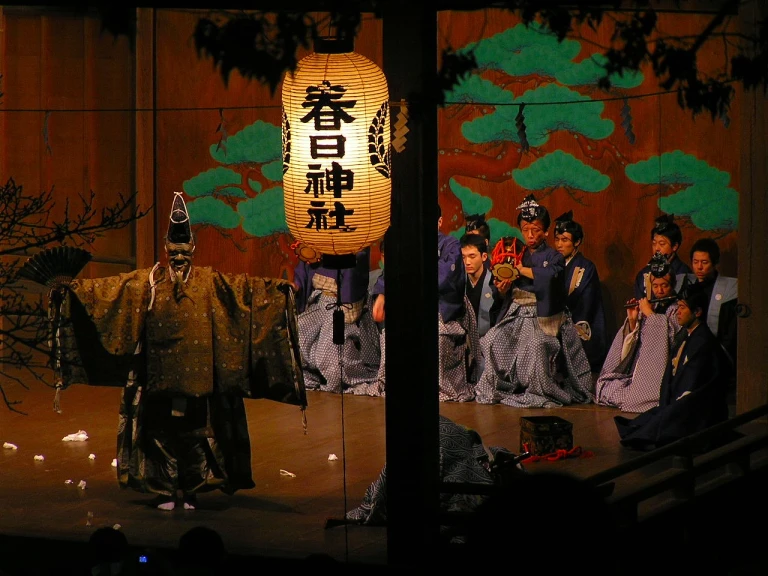 Japan, with its intriguing blend of tradition and innovation, awaits your exploration. So, pack your bags and embark on a remarkable adventure in the Land of the Rising Sun. Whether you seek the pulsating energy of pop culture or the serenity of ancient rituals, Japan's kaleidoscope of experiences awaits your exploration.