Italy, a land where history, art, and culinary delights converge, is a dream destination for travelers from India. From the ancient ruins of Rome to the romantic canals of Venice and the rolling hills of Tuscany, Italy promises an unforgettable journey. In this comprehensive guide tailored for Indian travelers, we'll explore everything you need to know about planning your Italian adventure.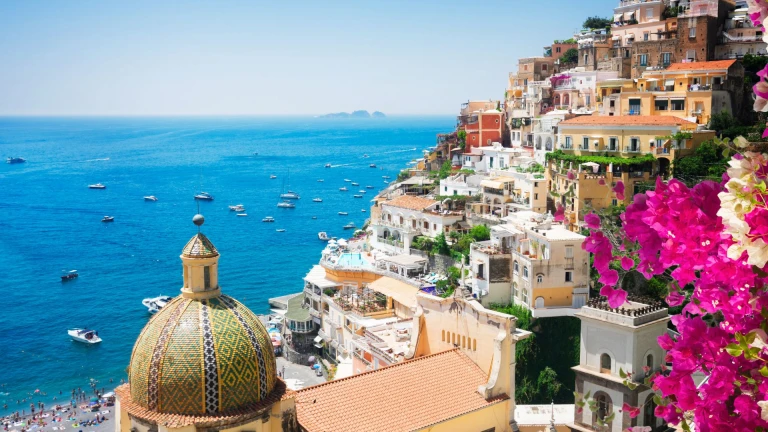 Can I travel to Italy from India?
Yes, Italy is fully open to Indian travelers, welcoming both tourists and business travelers with open arms.

As of 2023, there are no specific travel advisories for Indian nationals visiting Italy. However, it's advisable to check the official source for any updates before your trip.
Visa Requirements for Indian travelers to Italy:
Traveling from India to Italy requires obtaining a Schengen visa since Italy is a part of the Schengen Area. Here's an elaborate list of documents required for the visa:
Schengen Visa Application Form: Complete and sign the Schengen visa application form, available on the official website of the Italian Embassy or Consulate in India.

Passport: Ensure your passport is valid for at least three months beyond your intended departure date from Italy and has at least two blank pages for visa stamps.

Passport-Sized Photos: Provide recent passport-sized photographs as per the Schengen visa photo requirements.

Flight Itinerary: Include a copy of your round-trip flight bookings or a detailed itinerary showing your entry and exit from Italy.

Travel Insurance: Purchase comprehensive travel insurance covering a minimum of €30,000 for medical emergencies and repatriation.

Proof of Accommodation: Present hotel reservations or a letter of invitation from a host in Italy if staying with family or friends.

Travel Itinerary: Outline your planned itinerary in Italy, including the cities you intend to visit and your intended dates of travel.

Financial Documents: Provide bank statements for the last three to six months, demonstrating your financial stability to cover your expenses in Italy.

Employment Letter: Include a letter from your employer stating your job position, salary, and the purpose of your visit to Italy. Self-employed individuals should provide business registration documents and financial records.

Travel Visa Fee: Pay the Schengen visa application fee, which may vary depending on your nationality and visa type.
The visa application process for Indians traveling to Italy can be complex, so it's recommended to apply well in advance of your planned travel dates.
Flights to Italy from India:
International Airports in Italy: Italy has several international airports, with Rome Fiumicino Airport (FCO) and Milan Malpensa Airport (MXP) being the major gateways. Other airports include Venice Marco Polo Airport (VCE), Naples International Airport (NAP), and Florence Airport (FLR).

Airlines Operating Direct Flights: Indian travelers can find direct flights to Italy from major Indian cities like Delhi, Mumbai, and Bengaluru with airlines such as Air India, IndiGo, and more.

Other Common Airline Options (1 Connection): If you prefer one-stop flights, airlines like Emirates, Lufthansa, and British Airways offer convenient connections to Italy from India.
From Delhi:
Air India - One-stop flights to Rome.

Alitalia - Direct flights to Rome.

Lufthansa - Direct flights to Munich (with connections to major Italian cities).
From Mumbai:
Air India - One-stop flights to Rome.

Alitalia - Direct flights to Rome.
From Bengaluru (Bangalore):
From Chennai:
From Hyderabad:
Weather/Seasonal Guide to Italy:
Italy experiences different seasons throughout the year:
Peak Season (June to August): Summer is perfect for exploring Italy, with warm and sunny weather. It's ideal for city tours, beach vacations, and outdoor activities.

Shoulder Seasons (April to May and September to October): Spring and early autumn offer pleasant weather, fewer crowds, and lower prices. It's an excellent time for cultural experiences and sightseeing.

Off-Season (November to March): Winter is the least crowded and most affordable time to visit. While some attractions may have shorter hours, it's a great time for enjoying Italy's cities without the crowds.
Currency Information of Italy:
Italy uses the Euro (EUR) as its official currency. ATMs are readily available, and credit cards are widely accepted in most establishments, making it convenient for Indian travelers.
Stay Options:
Italy offers a range of accommodation options to suit all preferences and budgets. Travelers can choose from:
Hotels: From luxury hotels in historic palaces to boutique hotels and budget-friendly options, Italy has a vast selection of hotels.

Vacation Rentals: Consider renting apartments, villas, or holiday homes, especially for longer stays, providing a more immersive experience.

Hostels: Budget-conscious travelers can find hostels in major cities, offering dormitory-style and private room options.

Agriturismi: Experience rural Italy by staying on a working farm or agriturismo, where you can enjoy farm-to-table meals and serene landscapes.
Getting Around in Italy:
Airport Transfers: Most major airports offer convenient transportation options to the city center, including taxis, shuttle buses, and airport trains.

Trains: Italy's extensive train network connects major cities and regions. High-speed trains like the Frecciarossa provide efficient transportation between cities.

Local Transport: Public transportation, including buses, trams, and metros, is available in cities like Rome, Milan, and Florence, offering easy access to attractions.

Taxis: Taxis are readily available in urban areas, but ensure they use a meter or negotiate fares in advance.

Ride-Hailing: Services like Uber operate in some Italian cities, providing an alternative to traditional taxis.

Comparisons with India: Italy's public transport is efficient, and cities are pedestrian-friendly. While it may be more expensive than India, it offers a convenient way to explore.
Tourist Attractions in Italy:
Rome: Explore iconic sites like the Colosseum, Roman Forum, Vatican City, and the Pantheon.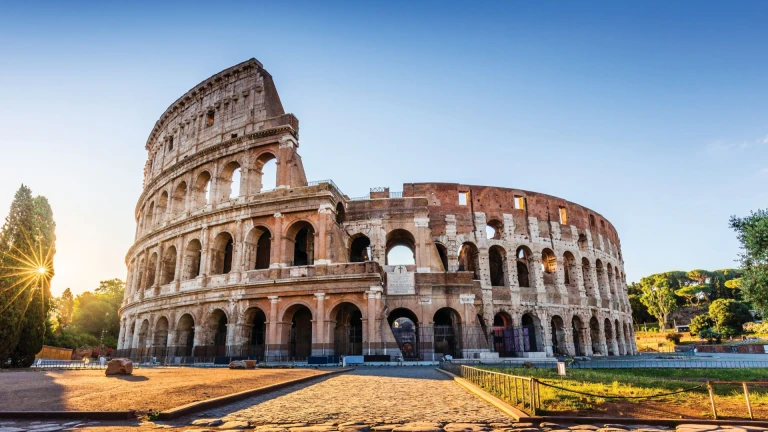 Venice: Enjoy a gondola ride along the Grand Canal, visit St. Mark's Basilica, and get lost in the maze of narrow streets.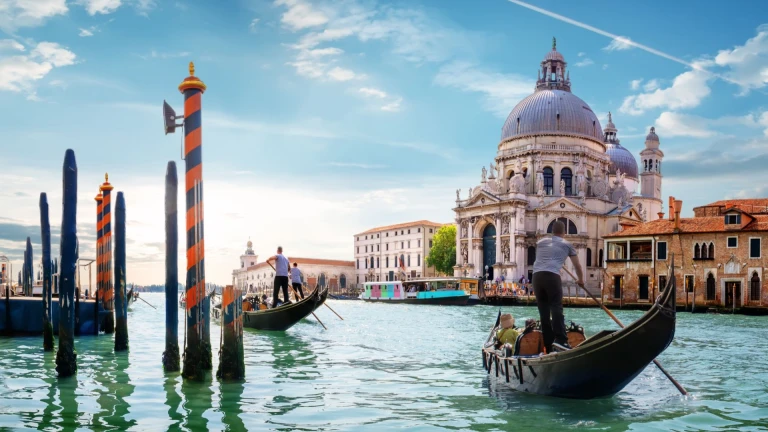 Florence: Admire Renaissance art at the Uffizi Gallery, marvel at Michelangelo's David, and stroll across the Ponte Vecchio.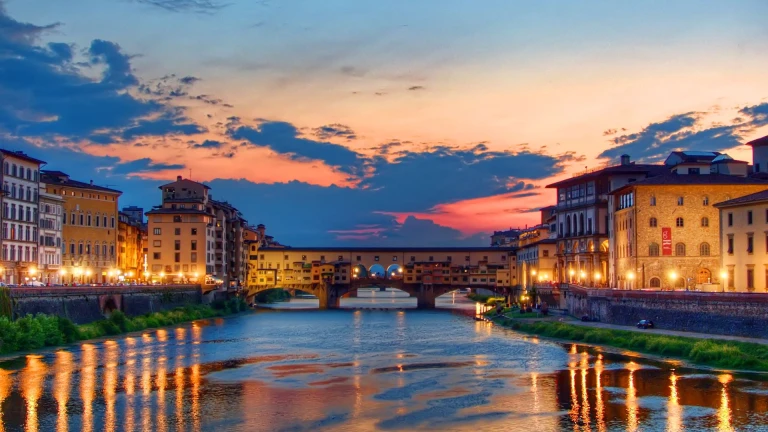 Amalfi Coast: Discover the enchanting coastal towns of Positano, Amalfi, and Ravello, with stunning views of the Mediterranean Sea.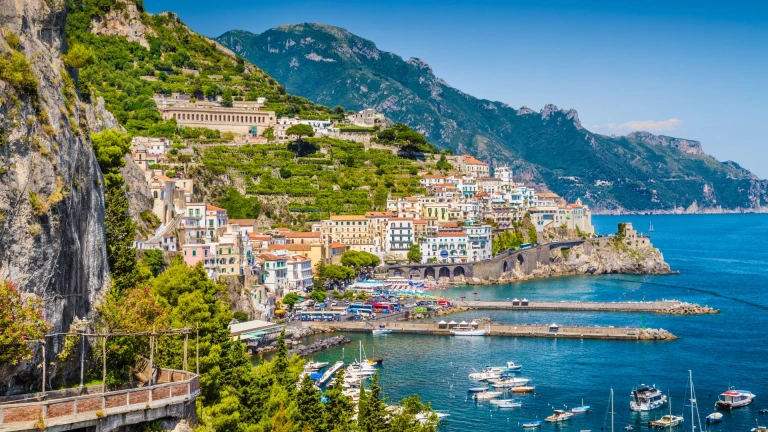 Tuscany: Embark on wine tours in Chianti, visit the medieval city of Siena, and savor Tuscan cuisine amid picturesque landscapes.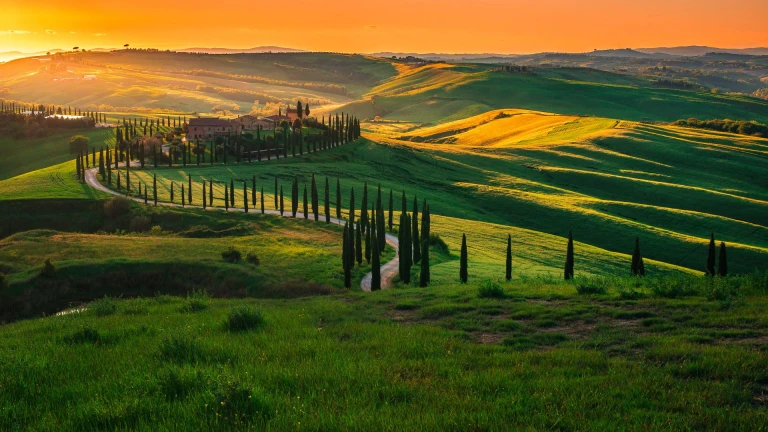 Also Read: Top 10 must-do activities in Amsterdam for 2023
Must Eat in Italy!
Italian cuisine is a world of flavors waiting to be explored. Here are five must-try dishes: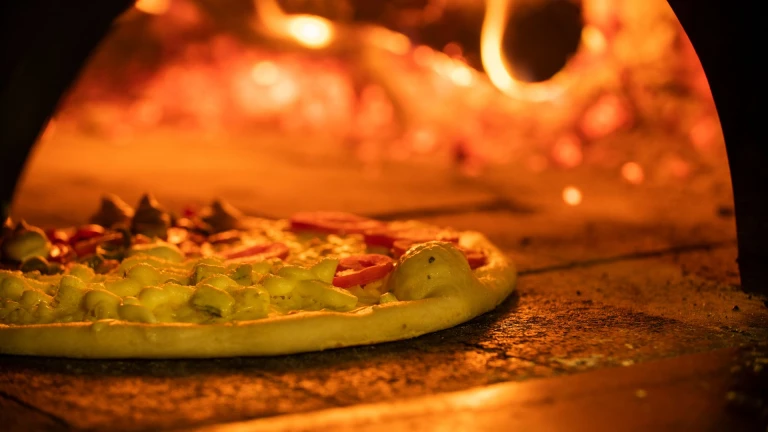 Pasta: Sample regional pasta specialties like carbonara in Rome, pesto in Genoa, and lasagna in Bologna.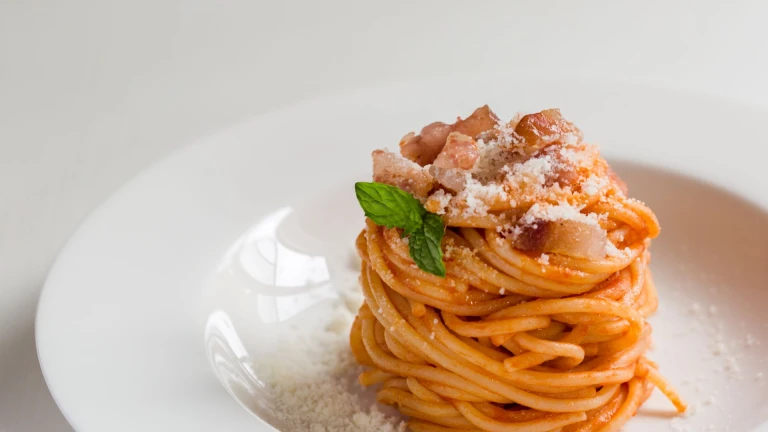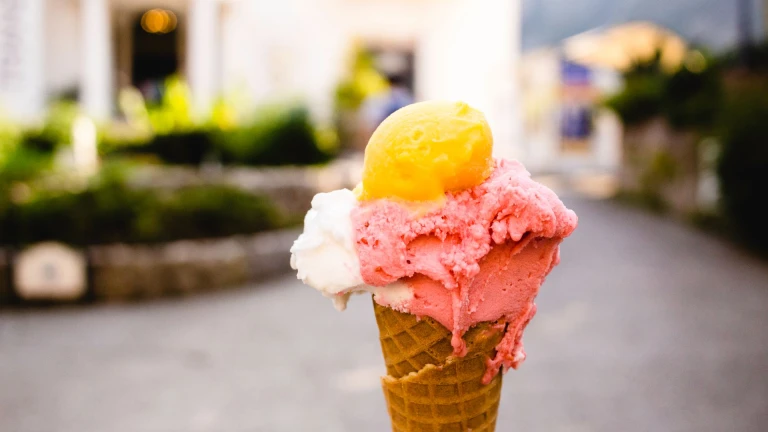 Wine: Explore Italy's renowned wine regions and sip on Chianti, Barolo, and Prosecco.

Espresso: Savor a shot of espresso at a traditional Italian café, known as a "bar."
Italy awaits with its incredible culture, history, and gastronomy. Whether you're wandering through ancient ruins or sipping wine in the countryside, your journey through Italy promises to be a memorable adventure filled with rich experiences and delectable cuisine. Buon viaggio! (Safe travels!)
Also Read: Travel Guide to Georgia from India 2023