Indonesia, a diverse archipelago of over 17,000 islands, welcomes Indian travelers with its unparalleled beauty, rich traditions, and an abundance of exotic experiences. This Southeast Asian gem offers a tapestry woven with lush landscapes, vibrant traditions, and a captivating blend of history and modernity. Before setting out on your journey to this extraordinary destination, let's delve into the essentials that every Indian traveler should know.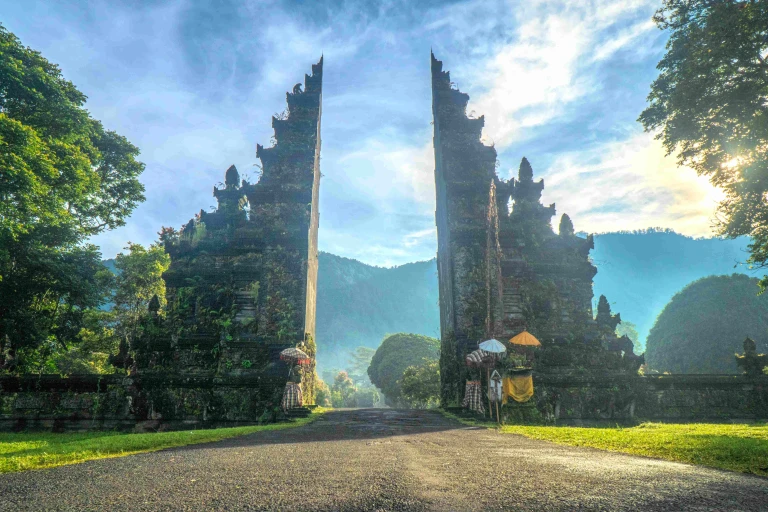 Can I Travel to Indonesia from India?
As an Indian traveler, staying informed about any travel advisories related to visiting Indonesia is paramount. To find the most up-to-date information, consult official sources, such as the Indian government's travel advisory page.
Visa Requirements for Indian Travelers to Indonesia
Before you pack your bags, ensure you have the necessary visa to enter Indonesia. Indian citizens typically need a visa, but there are visa-free options for certain circumstances. The visa application process and requirements may vary, so it's essential to check the latest visa guidelines on the official Indonesian Embassy website.
Generally, for a tourist visa to Indonesia, Indian travelers are required to prepare the following documents:
Passport: Your passport should be valid for at least six months beyond your intended date of departure from Indonesia.

Visa Application Form: You will need to fill out a visa application form. These forms are usually available on the Indonesian Embassy or Consulate's website.

Passport-Sized Photographs: Prepare several recent passport-sized color photographs with a white background. The exact size and number of photos required may vary, so check the specific requirements.

Flight Itinerary: You may be required to provide a copy of your round-trip flight itinerary or confirmed air tickets.

Hotel Reservations: It's advisable to have proof of hotel reservations or an invitation letter from a host in Indonesia, especially if you plan to stay with friends or relatives.

Financial Proof: Some embassies may require proof of sufficient funds for your stay in Indonesia, such as bank statements or a letter of sponsorship.

Travel Insurance: It's recommended to have travel insurance that covers medical expenses and repatriation.

Visa Fee: Be prepared to pay the visa fee, which can vary depending on the type and duration of the visa.

Additional Requirements: Depending on the purpose and type of visa you're applying for, additional documents may be necessary. For example, if you're applying for a social or business visa, you might need an invitation letter from a host or company in Indonesia.
COVID-19 Information & Vaccination Requirements
Given the ongoing global pandemic, staying informed about COVID-19 guidelines is crucial. Keep track of any travel restrictions and vaccination requirements for Indonesia. You can find the latest updates on the official government website.
Flights from India to Indonesia
Indonesia boasts several international airports to welcome travelers. Major airports include Soekarno-Hatta International Airport (Jakarta), Ngurah Rai International Airport (Bali), and Juanda International Airport (Surabaya). Direct flights usually take about 6 to 8 hours depending on the departure and arrival destinations.
Airlines like Garuda Indonesia, AirAsia, and Singapore Airlines operate direct flights to Indonesia, departing from Indian airports such as Indira Gandhi International Airport (Delhi) and Chhatrapati Shivaji International Airport (Mumbai). Here is the list of airlines and the cities they fly from:
Delhi:
Air India - Direct flights to Jakarta and Bali.

Garuda Indonesia - Direct flights to Jakarta.

Singapore Airlines - Direct flights to Jakarta and Bali.
Mumbai:
Garuda Indonesia - Direct flights to Jakarta.

Singapore Airlines - Direct flights to Jakarta and Bali.

AirAsia - Direct flights to Bali.
Bengaluru:
Air India - Direct flights to Jakarta.

Singapore Airlines - Direct flights to Jakarta and Bali.
Chennai:
Hyderabad:
Kolkata:
Kochi:
Air India - Direct flights to Jakarta.

Singapore Airlines - Direct flights to Jakarta and Bali.
Pune:
Please note that flight availability may vary seasonally, and it's advisable to check with airlines or travel agencies for the most up-to-date information and schedules. Additionally, connecting flights may offer alternative routes to reach Indonesian destinations if direct flights are not available from your city.
Stay Options in Indonesia
Finding accommodation in Indonesia is relatively easy, with a wide range of options to suit different preferences and budgets. Many cities and tourist destinations offer a variety of hotels, resorts, guesthouses, and hostels. Airbnb is also available in several Indonesian cities and can be an excellent choice for those seeking a more home-like experience or looking to stay in unique properties.
In addition to Airbnb, you can find internationally recognized hotel chains, boutique hotels, and budget-friendly guesthouses in popular destinations like Bali, Jakarta, Yogyakarta, and more. It's advisable to book your accommodation in advance, especially during peak tourist seasons, to secure the best deals and ensure availability. Whether you're looking for beachfront villas, city-center hotels, or cozy cottages in the countryside, Indonesia has a wide array of options to make your stay comfortable and enjoyable.
What is the best time to visit Indonesia?
The best time to visit Indonesia depends on the specific region you plan to explore, as the country's climate can vary significantly from one island to another. Indonesia experiences a tropical climate with distinct wet and dry seasons, so understanding the seasons can help you plan your trip effectively. Here's a general breakdown:
1. Peak Season (May to September):
Best Time for Most Islands: The dry season, from May to September, is considered the peak tourist season in Indonesia. During this period, many parts of the country experience sunny and dry weather, making it ideal for outdoor activities, beach vacations, and exploring cultural attractions.

Bali: Bali, one of Indonesia's top tourist destinations, is especially crowded from June to August. Expect higher prices and larger crowds during these months.
2. Shoulder Seasons (April and October):
April: April is a transitional month, marking the end of the wet season and the beginning of the dry season in many regions. It can be an excellent time to visit as the landscapes are lush and prices may be slightly lower.

October: October is another shoulder season when the dry season is just beginning. The weather is generally pleasant, and crowds are thinner compared to the peak months.
3. Off-Season (November to March):
Rainy Season: The wet season typically occurs from November to March in many parts of Indonesia. During this period, heavy rains and occasional storms can disrupt travel plans and make outdoor activities less enjoyable.

Bali: Bali experiences its rainy season from November to March, with frequent downpours. While it's considered the low season, some travelers still visit during this time, as accommodations and flights may be more affordable.
4. Regional Considerations:
Raja Ampat: For diving enthusiasts, the best time to visit Raja Ampat is during the dry season from October to April when underwater visibility is excellent.

Sumatra: Sumatra's rainy season typically runs from October to January, so it's advisable to visit during the dry months.
Keep in mind that Indonesia is vast and diverse, with each island having its own climate patterns. Before planning your trip, research the specific region you intend to visit to determine the best time to enjoy your preferred activities and weather conditions.
Currency Information in Indonesia
The currency in Indonesia is the Indonesian Rupiah (IDR). Currency exchange services are readily available at airports, banks, and exchange booths across the country. Credit and debit cards are accepted in urban areas, but it's advisable to carry some cash for smaller establishments.
Getting Around in Indonesia
Navigating Indonesia's islands and cities is an adventure in itself. Airport transfers, taxis, and ride-hailing services are widely accessible. Domestic flights, ferries, and boats offer convenient ways to explore this diverse nation. Getting around in Indonesia offers a variety of transportation options, but it's essential to note that the availability of specific services may vary by city and island. Here's an overview of some of the common modes of transportation and their characteristics:
Metro Options Near Airports: Indonesia doesn't have extensive metro systems, and currently, there are no metro options near airports in major Indonesian cities. However, some cities like Jakarta and Surabaya have plans to develop metro systems in the future.

Renting a Car: Renting a car is a convenient option in Indonesia, especially if you plan to explore remote areas or multiple destinations. Many international and local car rental agencies operate in major cities and at airports.
Buses: Buses are a common and affordable mode of transportation in Indonesia. In cities like Jakarta and Bali, you'll find various types of buses, including public buses and tourist shuttle buses. The fare can be as low as IDR 3,000 to IDR 6,000 (approximately ₹15 to ₹30) for a short distance in a public bus. However, public buses may not be the most comfortable or convenient option for tourists.
Ride-Hailing Services: Grab is a popular ride-hailing service in Indonesia, similar to Uber. You can use the Grab app to book rides conveniently, and it's available in major cities and tourist destinations. Fares are typically calculated based on distance and traffic conditions, making it a reliable and cost-effective choice.
Taxis: Taxis are widely available in cities and at airports. It's advisable to use reputable taxi companies or ridesharing apps like Grab to ensure fair fares and safety. Always ask the driver to use the meter or agree on a fare before starting the trip.
Motorcycle Taxis (Ojek): In some cities, motorcycle taxis known as "ojek" are a popular way to navigate through traffic quickly. While convenient, make sure to wear a helmet and negotiate the fare in advance.
Keep in mind that traffic conditions can be challenging, especially in major cities like Jakarta and Bali, so plan your transportation accordingly. Additionally, it's a good idea to have a map or a navigation app handy to help you get around, especially if you're exploring less touristy areas.
Tourist Attractions in Indonesia
Bali: Island of the Gods
Bali, Indonesia's most famous island, offers a paradise of beaches, temples, and vibrant culture:
Uluwatu Temple: Witness the majestic Uluwatu Temple perched on a cliff, known for its stunning sunset views and Kecak dance performances.

Ubud: Explore the cultural heart of Bali, with its art markets, monkey forest, and serene rice terraces.

Kuta Beach: Relax on the sandy shores of Kuta Beach and enjoy the lively nightlife.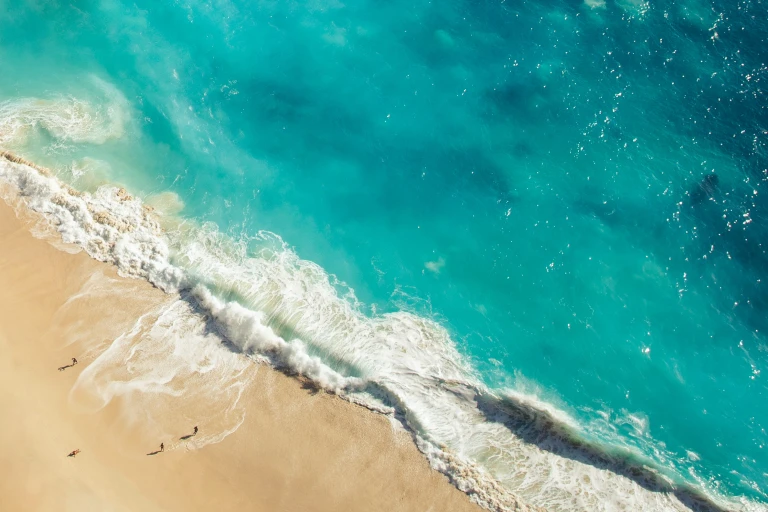 Yogyakarta: Cultural Gem of Java
Yogyakarta, on the island of Java, is a city steeped in history and tradition:
Borobudur Temple: Visit the iconic Borobudur Temple, the world's largest Buddhist temple complex, known for its intricate carvings.

Prambanan Temple: Explore the impressive Prambanan Temple, dedicated to Hindu deities and a UNESCO World Heritage site.

Sultan's Palace: Discover the Kraton, the Sultan's Palace, and delve into Javanese culture.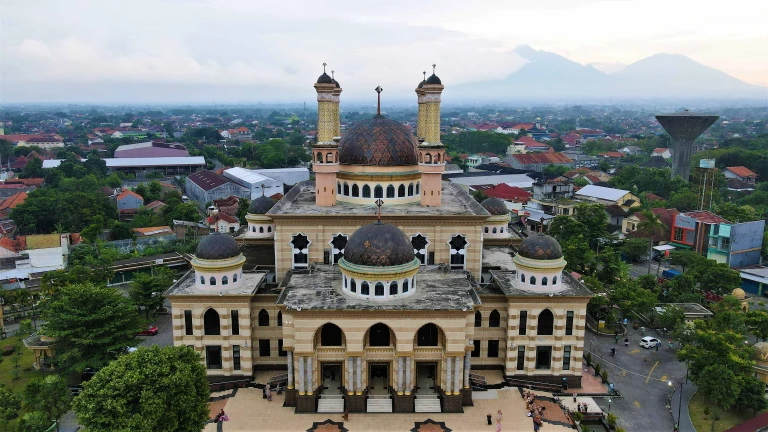 Must-Eat in Indonesia!
Indonesian cuisine is a tantalizing journey of flavors. In addition to the previously mentioned must-try dishes, here are a few more culinary delights to savor:
Nasi Goreng: Enjoy Indonesia's flavorful take on fried rice, often served with a fried egg on top.

Satay: Relish skewered and grilled meat or seafood, served with a delicious peanut sauce.
Prepare to embark on an enchanting journey as you explore the stunning landscapes, rich traditions, and delectable cuisine of Indonesia. Whether you're marveling at Bali's natural beauty, delving into Java's cultural wonders, or immersing yourself in the diverse culture of Indonesia's islands, this destination promises an adventure that will leave you with unforgettable memories and a longing to return for more.