Are you planning a trip to Bhutan? If so, we are here to assist you in choosing the ideal accommodation out of all those cozy Airbnbs available in Bhutan for your trip!
Bhutan is a haven amidst today's rush, offering earthly delights like archery, crafts, and fiery cuisine. Beyond that, it unveils a spiritual side with prayer flags fluttering in serene landscapes, blending humor and beliefs. Bhutan invites well-being and adventure, and it's the world's first carbon-negative country, emphasizing sustainability and innovation. Check out these amazing Airbnbs that are perfect for enhancing your travel experience in Bhutan.
This Aesthetic Bhutanese Heritage House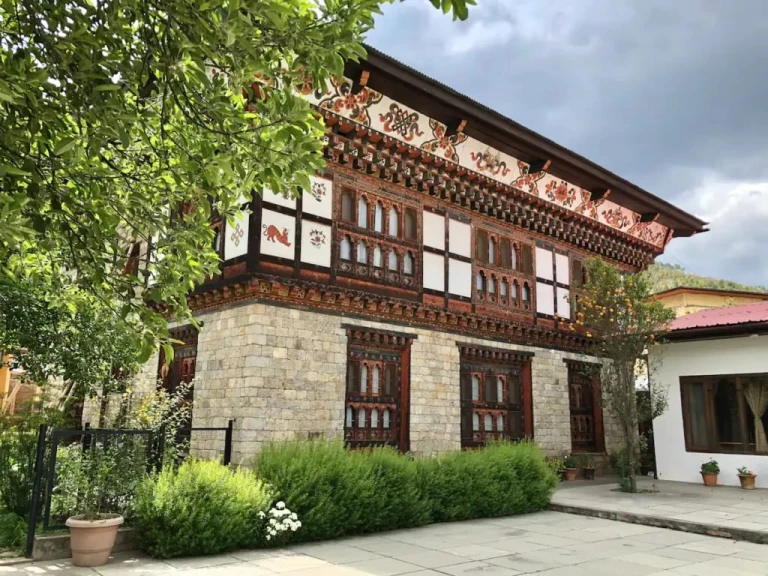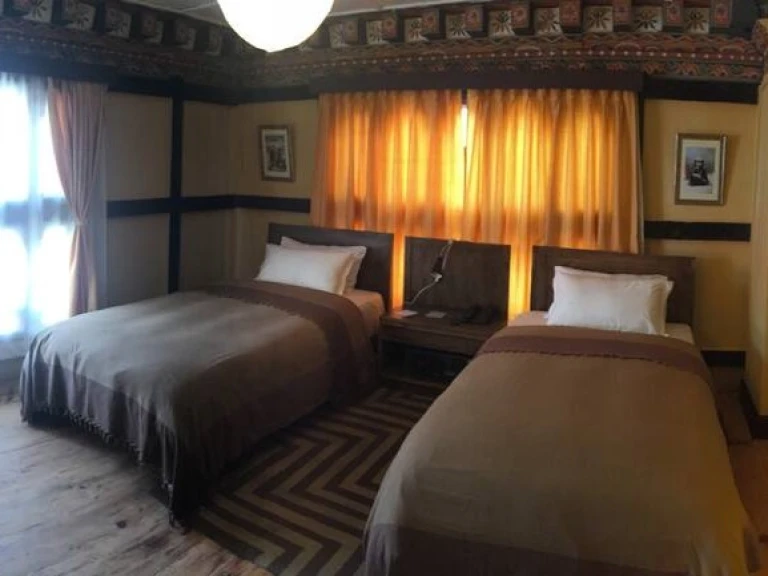 Welcome to Khang Heritage, a renovated two-storey Bhutanese house. Enjoy the peaceful ambiance of this traditional Bhutanese Airbnb stay. Set in a quiet, safe neighborhood, it's only a five-minute drive from Thimphu's City Center. You can visit Changangkha Lhakhang, the oldest temple in Thimphu, located nearby.
Listing name: Khang Heritage: 3 BHK Cozy & Clean House w/ Patio
Listing type: Entire Home
Max. no. of guests: 7 Guests
No. of bedrooms: 7 bedrooms
This Traditional 125 year Old Bhutanese House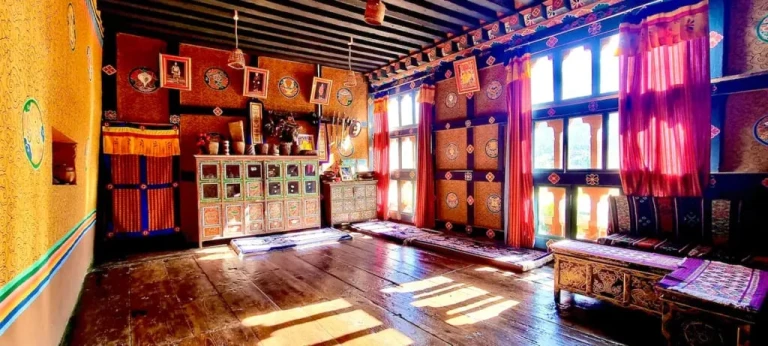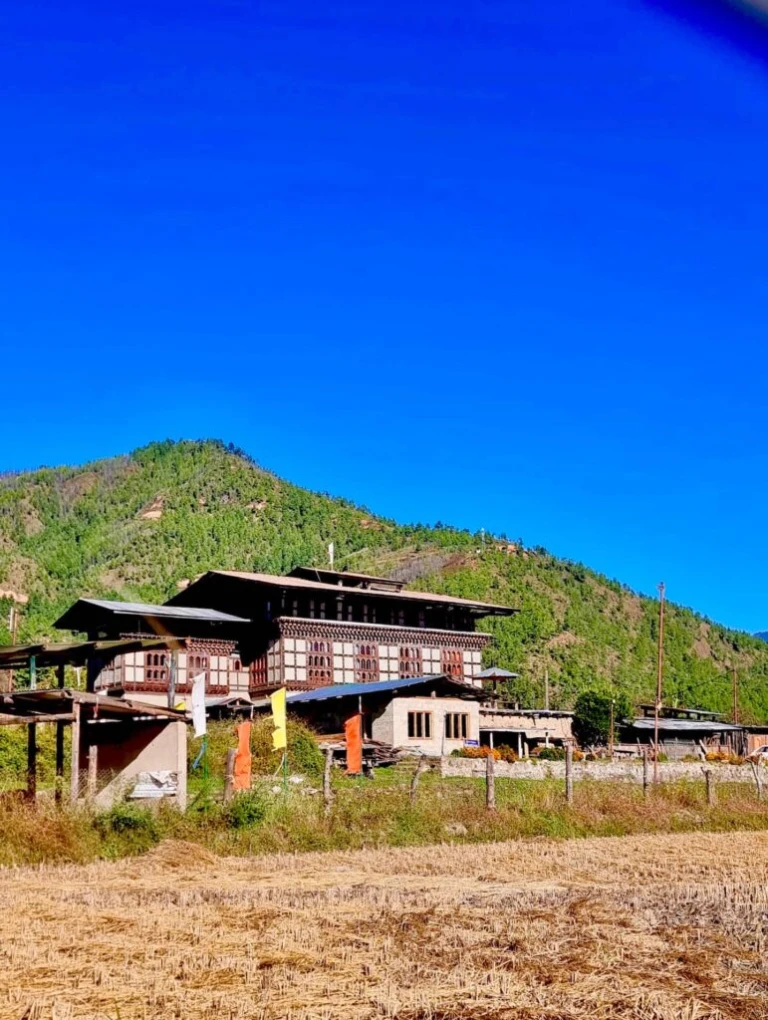 Experience a unique Bhutanese stay, ten minutes from Paro airport and fifteen minutes from Taktsang Monastery. This 125-year-old typical Bhutanese house, cherished for generations, immerses you in local culture. Enjoy organic meals sourced from their farm and embrace the serenity of paddy fields and Chilila mountain range. Are you ready to experience this aesthetic Bhutanese Airbnb stay?
Listing name: Beautiful Bhutanese homestay surrounded by nature
Listing type: Place to stay in a farm stay
Max. no. of guests: 2 Guests
No. of bedrooms: 1
This Peaceful Farm house in Jawana with Water Stream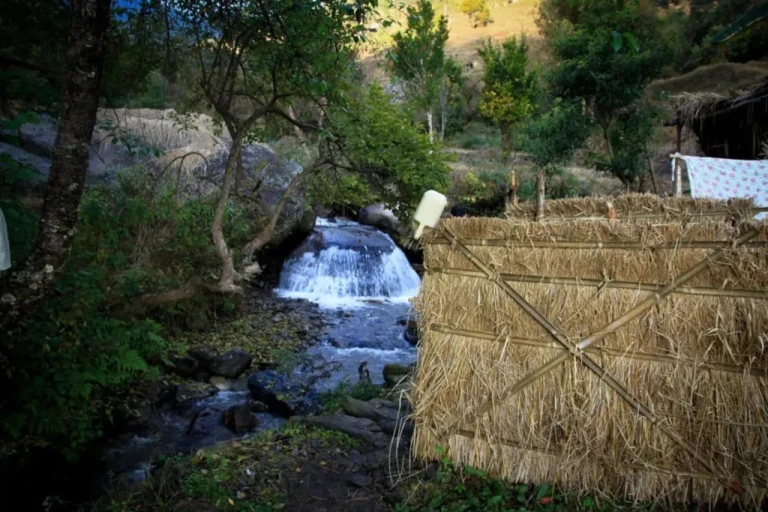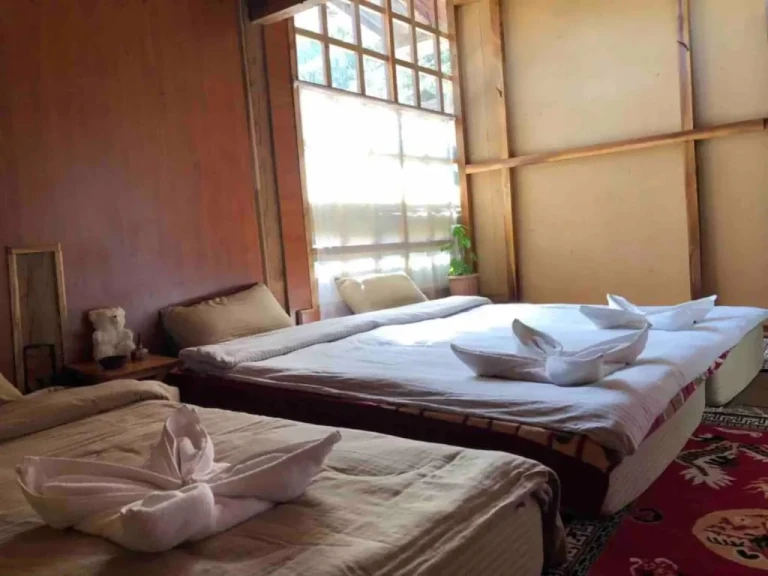 Nestled in the serene village of Jawana, Bhutan, this hidden gem offers a unique remote farm experience. Passed down for generations, the 200-year-old farmhouse maintains its traditional charm while providing modern amenities. With two modern bathrooms and five cozy rooms, it comfortably accommodates ten tourists. Embrace Bhutanese heritage as you explore the sustainable farming practices, surrounded by breathtaking landscapes. Immerse yourself in this tranquil setting and enjoy personalized hospitality, making unforgettable memories with a touch of authentic Bhutanese culture. A perfect escape for those seeking an enriching village retreat!
Listing name: Aum Wangmo Home Stay(Bhutanese Farm Stay )
Listing type: Farm Stay
Max. no. of guests: 10 Guests
No. of bedrooms: 5 Bedrooms
This Gorgeous Apartment with modern amenities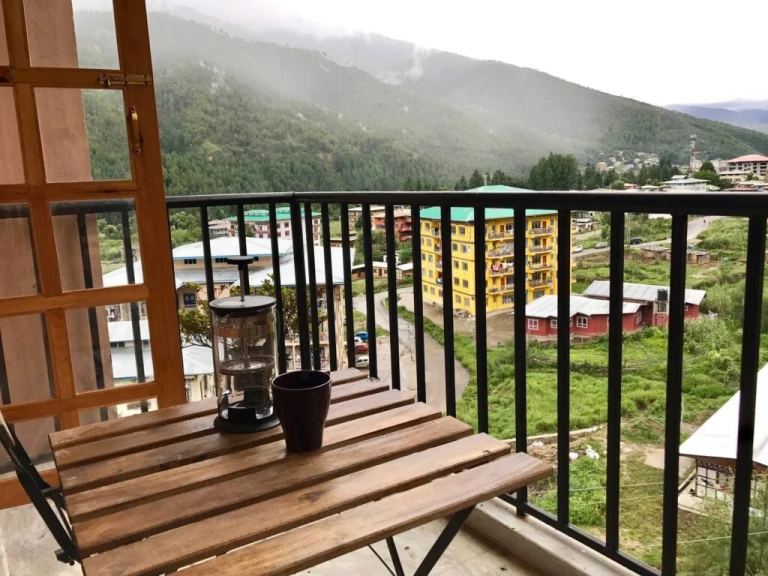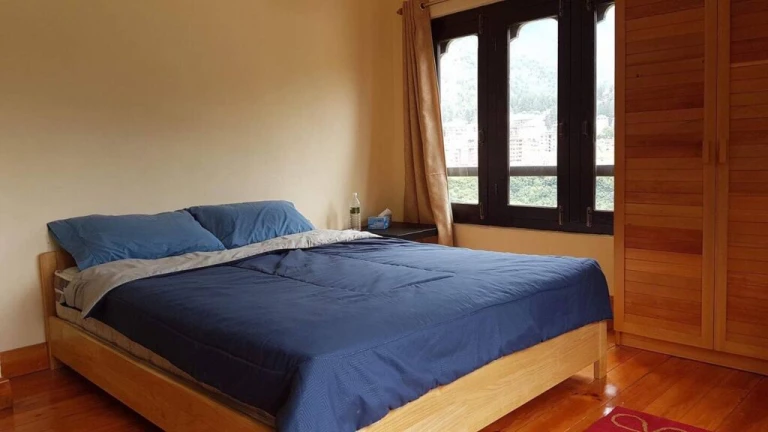 This Airbnb stay offers a cozy apartment in a very quiet and secure neighborhood. Take in the beautiful scenery of the beautiful green lush mountains and milky clouds. The accommodation features two bedrooms, one with an ensuite bathroom, a living room, and modern amenities. Conveniently located, it provides easy access to the city center via buses and taxis. Moreover, nature lovers will appreciate its proximity to hiking and walk spots.
Listing name: Quiet and Friendly Place to Stay
Listing type: Farm Stay
Max. no. of guests: 4 Guests
No. of bedrooms: 2 Bedrooms
This tidy Airbnb Hotel Room in Paro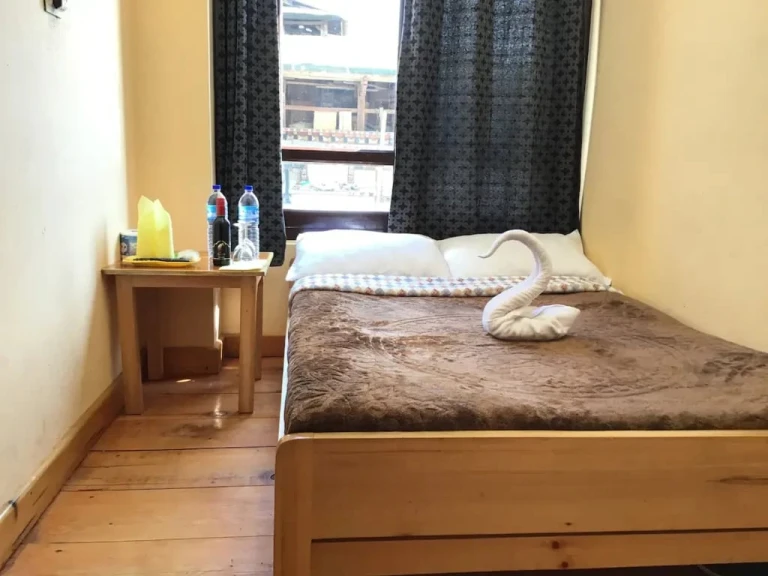 Relax in the comfortness of this well designed hotel room. Situated in the heart of Paro town, one of the happening places of Paro. It has access to all the basic amenities to revive yourself from your tiring day out. Get lost in the interesting novels if you love reading, available right at your convenience.
Listing name: Samden Hotel
Listing type: Hotel Room
Max. no. of guests: 2 Guests
No. of bedrooms: 1 Bedroom
This Homestay with Organic Farm and food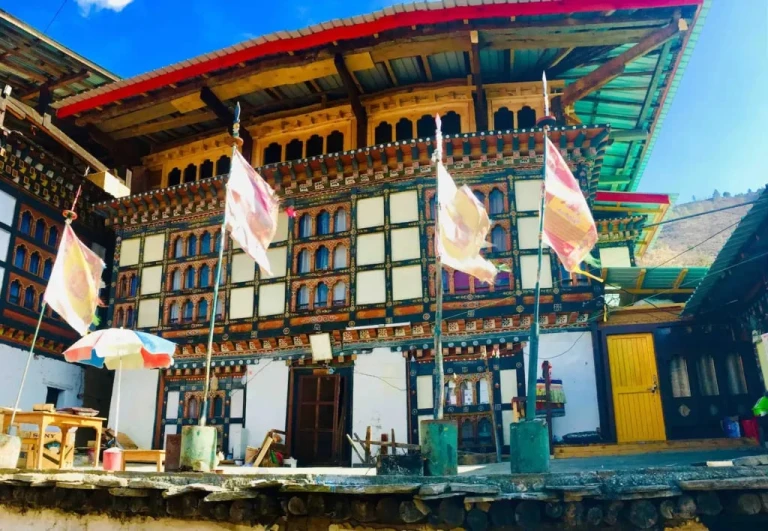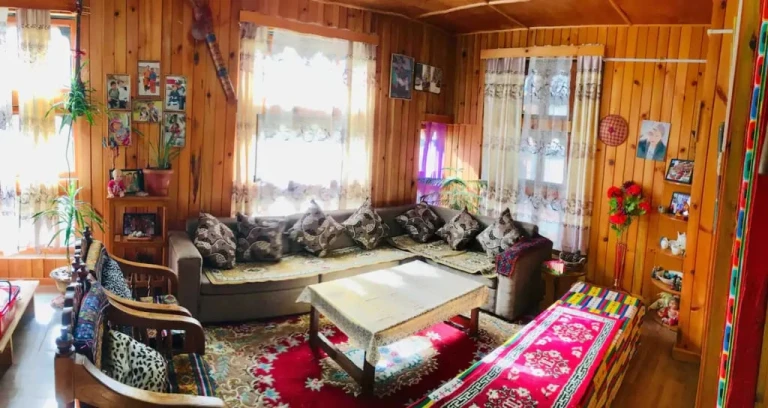 Located beneath Shaba's national highway, this lovely airbnb homestay in Paro, offers a traditional Bhutanese ambiance surrounded by architectural charm. Paddy fields, organic farms, and a tranquil riverside campsite highlight its serene setting. Guests can experience local life through seasonal crop cultivation and leisurely farm road walks. A distinctive feature is the traditional hot stone bath, accompanied by complimentary local wine. This stay encapsulates rural authenticity, cultural immersion, and relaxation, providing a unique and rejuvenating escape.
Listing name: Yandon homestay( Bara village homestay)
Listing type: Room in a Home
Max. no. of guests: 6 Guests
No. of bedrooms: 2 Bedroom
This unique Airbnb Homestay with Bhutanese Lifestyle.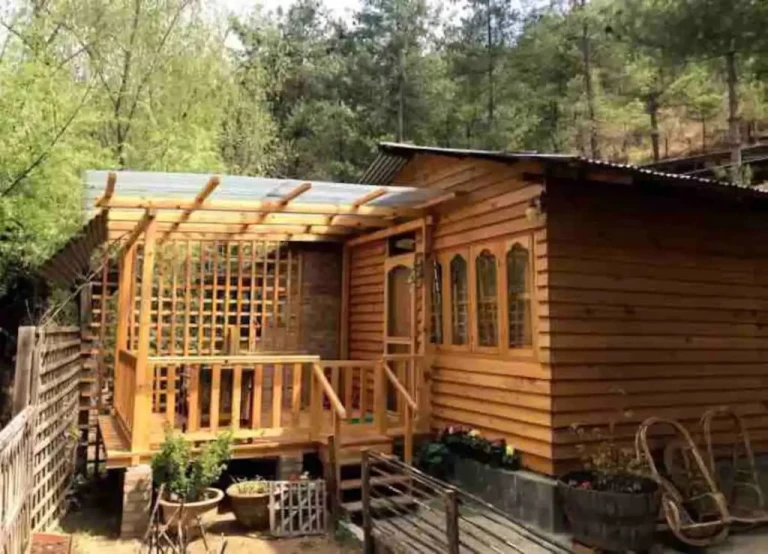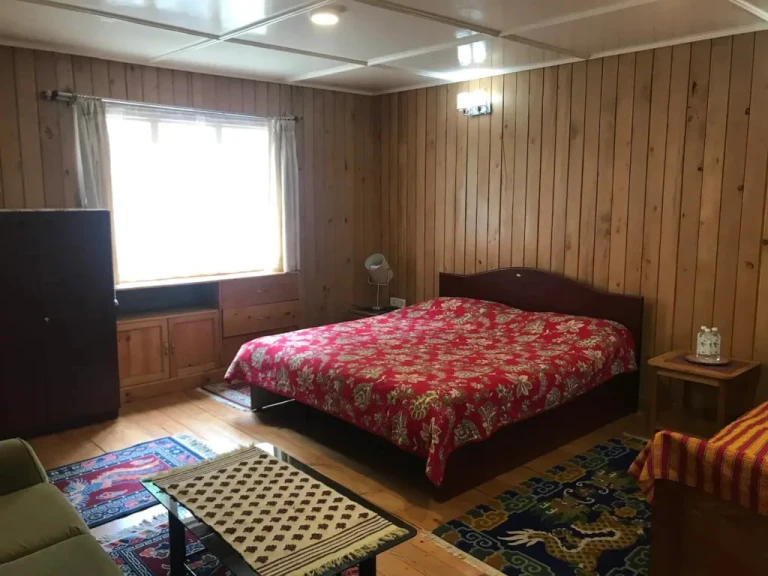 Discover Damchoe's Homestay in Langjophakha, an enchanting escape nestled near Thimphu town yet secluded for tranquility. Unveil the charm of organic vegetable gardens and a backyard poultry farm, providing a genuine farm-to-table encounter. Delight in hands-on experience of a small tofu processing unit and savor the essence of authentic Bhutanese life. Beyond the tourist trail, this haven offers a cozy cottage for couples or families, featuring a kitchen and a relaxing pergola.
Listing name: Damchoe's Homestay #3
Listing type: Nature lodge
Max. no. of guests: 4 Guests
No. of bedrooms: 1 Bedroom
This Modern Cozy Apartment with two Bedrooms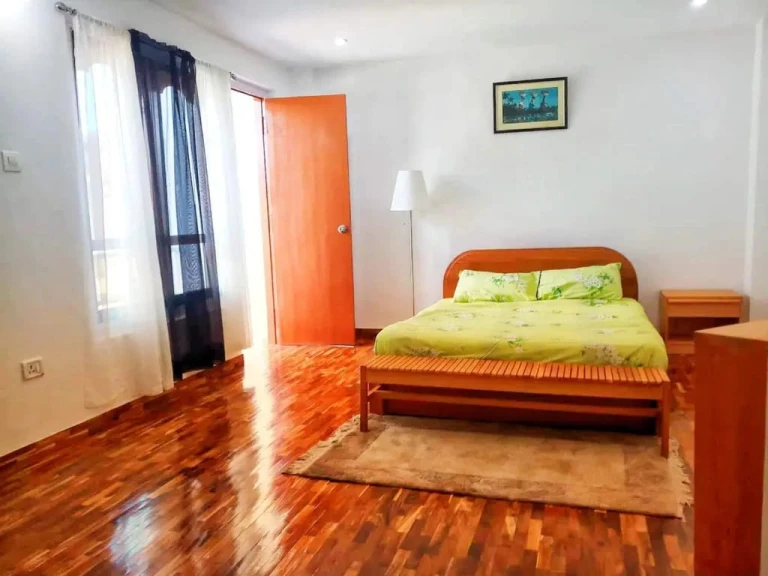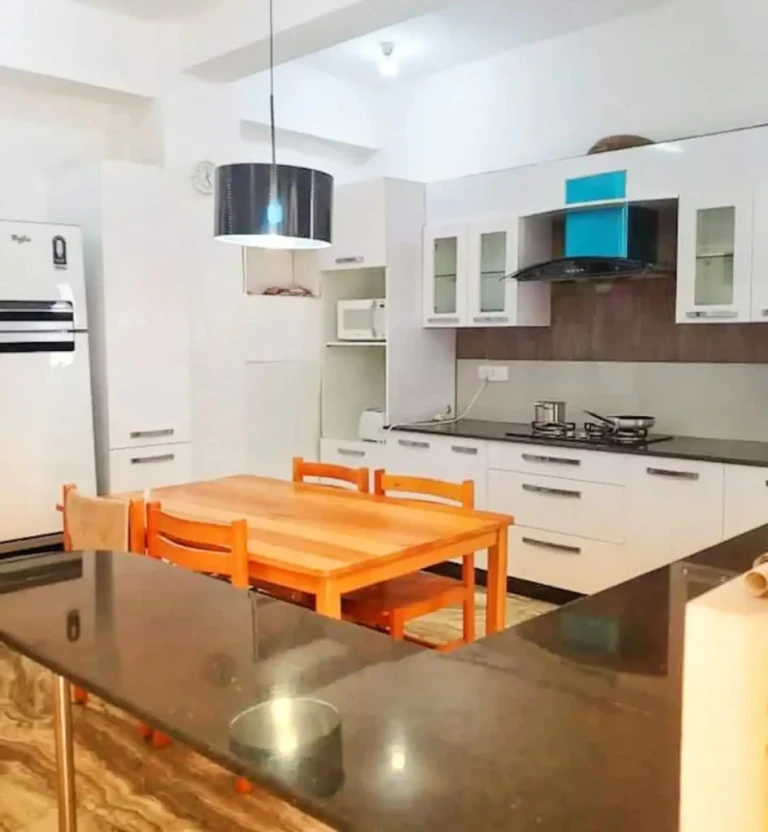 Experience unparalleled comfort and modern living in this new two-storied family duplex condominium. With two bedrooms, two bathrooms, and a well-equipped modular kitchen, this space offers both luxury and convenience. The master bedroom is a haven of relaxation with its false ceiling, balconies, and deluxe ensuite bathroom. The private backyard is perfect for soaking up the morning sun, while the proximity to iconic temples, restaurants, and shops ensures an enriching stay. Additionally, the captivating panoramic view from the Enormous Buddha Statue enhances the allure of this exceptional accommodation.
Listing name: Zhi-Tsho: The Abode of Peace
Listing type: Entire apartment
Max. no. of guests: 5 Guests
No. of bedrooms: 2 Bedroom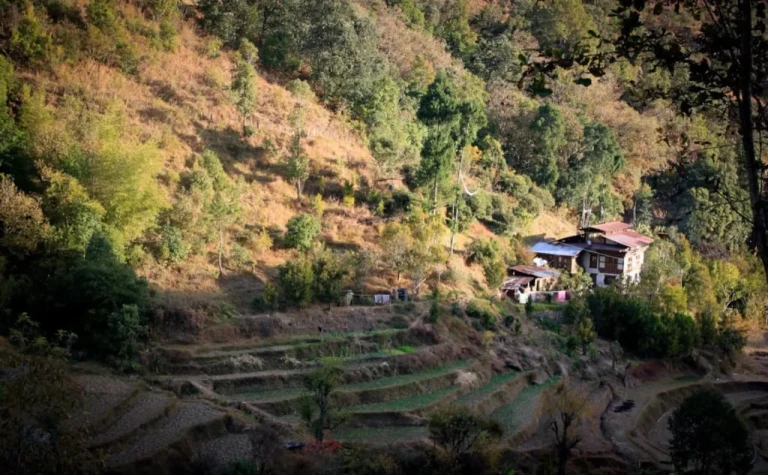 So what's your pick? Hope you have choosen a interesting yet relaxing one out of these Airbnbs stay for your trip to Bhutan. Make sure to check the availability of the amenities with the host before confirming your stay. Happy travel!