Azerbaijan is a diverse destination with something for everyone. This nation, located in the varied Caucasus area, is ideal for a wide range of travelers, from families to single travelers to business travelers. drawing a high number of Indian tourists.
With so many unique experiences accessible, solitary travelers may fully appreciate everything Azerbaijan has to offer, from trekking in breathtaking natural settings to dining on delectable local food and wine straight after touring the lovely capital city of Baku.
Azerbaijan, on the other hand, has several family- and kid-friendly activities, such as alpaca farm and safari trips in Shamakhi, which is encircled by the Caucasus Mountains; the Alpine Coaster at Shahdag Mountain Resort; and the infinite swing at Tufandag Mountain Resort.
The world's first oil tanker museum and the reconstructed zoo in the capital city, Baku, are also among the recently developed experiences.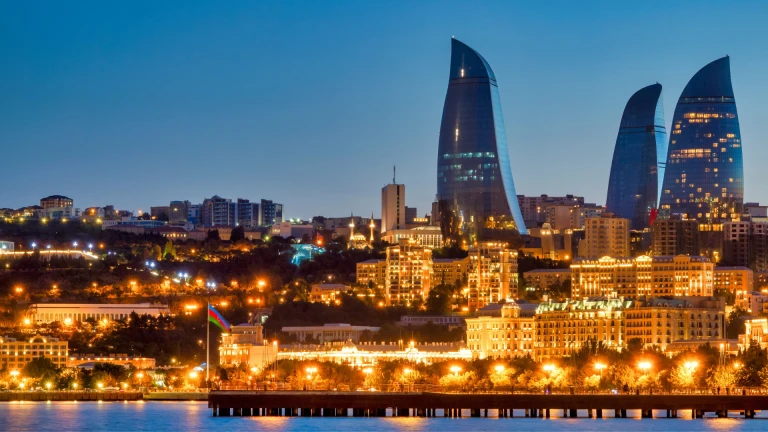 Can I travel to Azerbaijan from India?
Yes, Azerbaijan is fully open to Indian travelers, both for tourists and business travel.
ADVISORY
Visa Requirements for Indian Travelers to Azerbaijan
Visa On Arrival (VoA) For Indians
VoA is always great news, but to be eligible for a VoA, you must:
Be a resident of a GCC, or Gulf Cooperation Country.

Your GCC visa must be valid for at least 6 additional months at the time of arrival.

If you are a Saudi Arabia, Kuwait, Qatar, Bahrain, or Oman resident, you'd need a citizen of the respective country to apply for VoA.

If you are a resident of the UAE, you can apply for VoA yourself.

Carrying the notarized translation of your residence permit is advised.

You also need travel insurance, a passport valid for 6 months, covid vaccination certificate, hotel booking, and a return flight ticket.
Documents For An Azerbaijan Visa
Your visa application form

A valid passport

Two passport-sized photographs

A copy of the return flight ticket

Proof of accommodation, such as a hotel booking.

Proof that you can financially support your stay

Proof of visa fee payment

Azerbaijan-compliant health or travel insurance

A letter outlining the reason for the trip, the length of your stay, the kind of visa you have, and the number of entries (single, multiple, or transit) you will be making into Azerbaijan.

A copy of your whole itinerary;
Azerbaijan eVisa For Indians
Indian citizens can apply for an Azerbaijan eVisa on the eVisa portal known as 'ASAN Visa.'
What Are The Upload Requirements For The Azerbaijan eVisa?
You'll need to scan the same documents mentioned above for your online application:

Your scanned copy of your passport must be in JPG format ONLY.

The maximum upload size of the file is 1024 KB.
Covid Info & Vaccination Requirements for Azerbaijan
The vaccination requirement for entry into Azerbaijan was lifted on March 28th, 2023 Thus, travelers can enter the country without proof of vaccination or recovery.
Flying Options to Azerbaijan from India
What international airports are there in Azerbaijan?
Azerbaijan has two main international airports,
Heydar Aliyev International Airport in Baku, and

Ganja International Airport in Ganja.
Which airlines operate direct flights, and from which Indian airports?
Airlines that offer direct flights to Azerbaijan
Departure states
Mumbai,

Hyderabad,

Cochin,

Chennai,

Ahmedabad,

New Delhi,

Thiruvananthapuram
Seasonal Guide to Azerbaijan
The months of April to June and September to October are ideal for visiting Azerbaijan since they escape the 40°C summers and subzero winters, especially in the highlands. Every March, you may also take part in the Novruz Bayrami celebrations, which honor the Persian New Year.The weather is nice and warm throughout this season, making it ideal for visiting Azerbaijan's gorgeous landscapes and ancient monuments. Furthermore, participating in the vivid cultural events of Novruz Bayrami will provide you with a unique insight into the Azerbaijani people's rich traditions and customs.
Currency Information of Azerbaijan
Azerbaijan currency is the Azerbaijani Manat. Its value in the Indian rupee is INR 41.86.
Getting around in Azerbaijan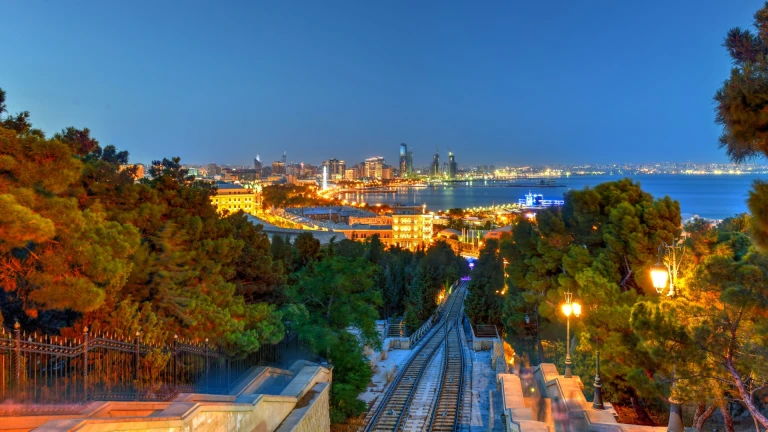 Marshrutka: Locals move around the country by marshrutkas, which is what public mini-vans are called in the former Soviet Republics. They are really cheap, leave once they are full and they are connected to pretty much any town or city in the country.
Train: The train goes from Baku to Ganja and then continues until Tbilisi. However, it doesn't follow the main tourist trail, so you will have to rely on marshrutkas.
Car rental: Traveling around Azerbaijan by rental car is safe, feasible, and effective, especially around Quba, as you will be able to go to places that are a bit hard to reach by public transportation.
Metro: Baku Metro connects the city center to the suburbs and is reasonably well-maintained, clean, and efficient. It offers the least expensive option for getting around Baku and tickets are managed via a smart card system, known as BakiKART or BakuCard.
You can buy metro cards at counters at metro stations Otherwise, tickets are required to ride the metro, and these can be purchased from ticket windows at metro stations.
To compare India and Azerbaijan: When comparing transportation in Azerbaijan with India, both countries have made strides in modernizing their infrastructure. Azerbaijan's clean and modern transport network in Baku is comparable to the major cities in India.
However, India's extensive railway network and diverse public transportation options are more established due to its larger population and vast geographical expanse. Additionally, traffic conditions and driving practices may differ between the two countries
Where to Stay in Azerbaijan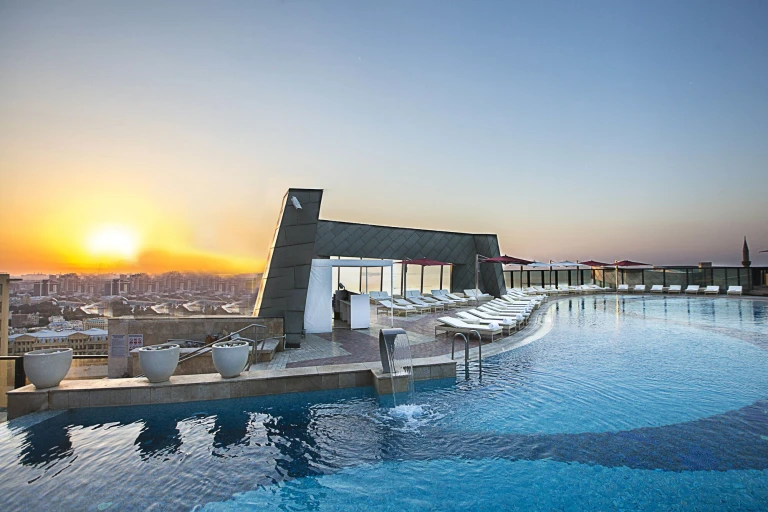 When visiting Azerbaijan for the first time, the capital city of Baku is the ideal place to stay. Baku has a variety of hotel alternatives, including budget-friendly hotels, mid-range hotels, and luxury hotels. Many of Baku's key attractions, such as the Old City, the Flame Towers, and the Heydar Aliyev Centre, are easily accessible from your hotel.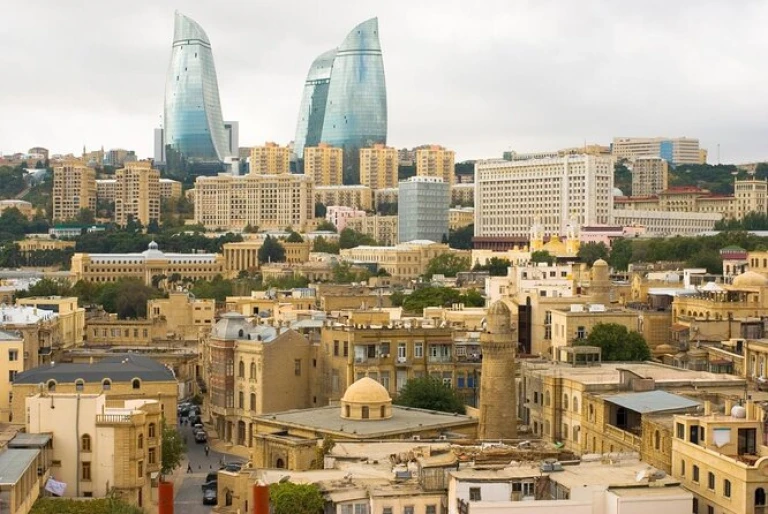 Icheri Sheher, or the Old City of Baku, is a UNESCO World Heritage Site. It is regarded as one of the city's must-see locations and makes for a great place to stay because it is surrounded by so many interesting historical and cultural sites, eateries, and retail establishments.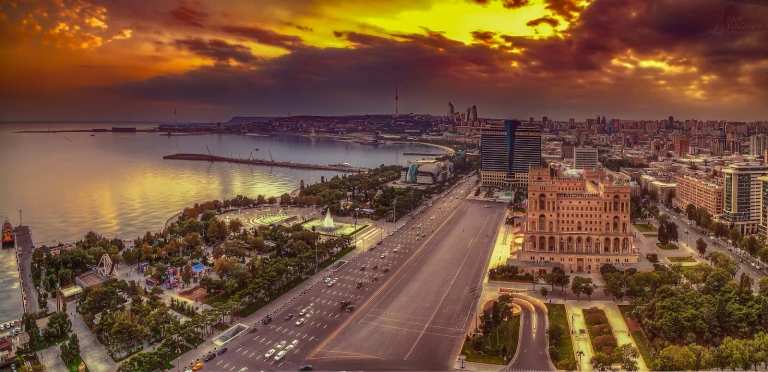 Another fantastic choice is the Baku Boulevard, which is also known as the seaside boulevard and is a well-liked destination for both tourists and locals. This area provides fantastic views of the Caspian Sea and the Flame Towers and is home to a wide selection of eateries, cafes, and retail establishments.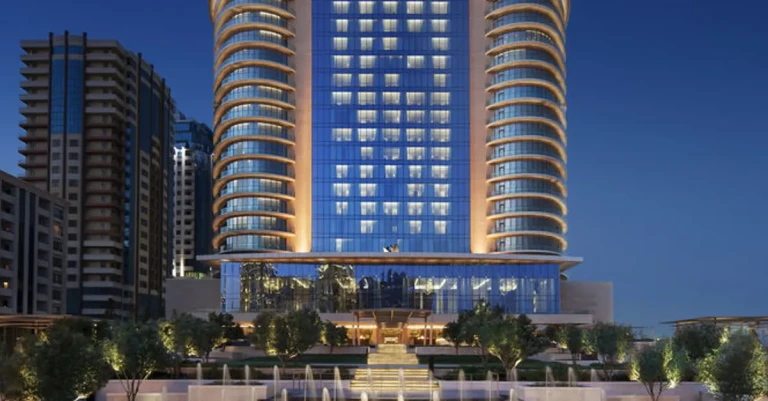 The Fairmont Baku Flame Towers, Four Seasons Hotel Baku, and JW Marriott Absheron Baku are just a few options if you're looking for opulent lodging.
It's crucial to remember that rates might change based on the time of year and local events, so it's smart to shop around and evaluate costs ahead of time. Before making a reservation, be careful to read reviews and confirm the location of the lodging.
Things to do in Azerbaijan…
Cultural, architectural, and archaeological tours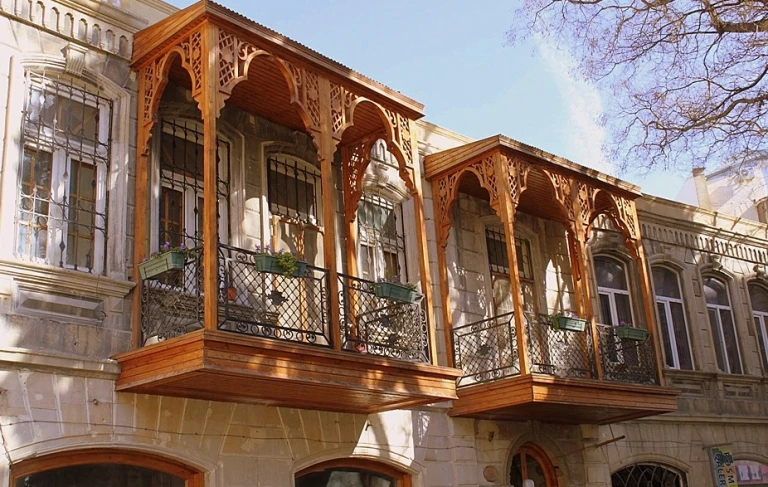 Azerbaijan's rich cultural tapestry is a result of its complex history and diverse influences. From the intricate designs of Persian carpets to the grandeur of medieval Islamic architecture, the country's heritage is a captivating blend of different civilizations. Exploring Azerbaijan's archaeological sites also unveils ancient treasures that provide insights into its past civilizations, making it a truly fascinating destination for history enthusiasts.
Local Craft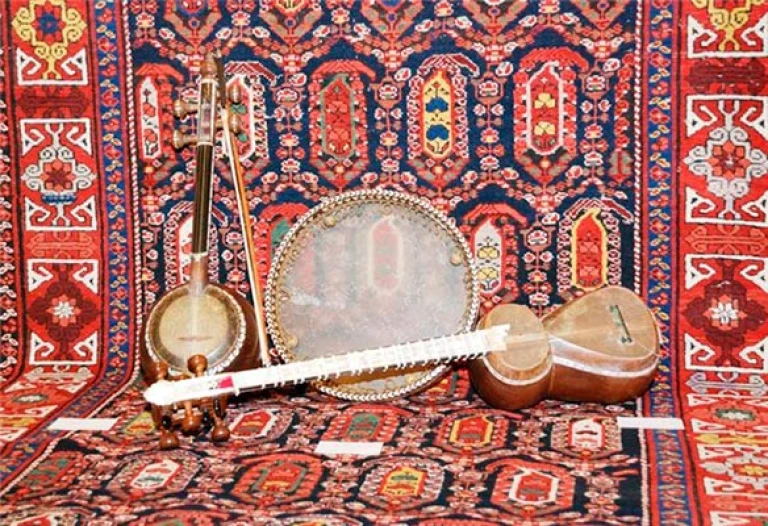 Buy some local crafts to save space in your baggage. From silk painters to silversmiths, carpet weavers to coppersmiths, it's a nation of traditional craftspeople. These expert artisans have passed down their methods and knowledge for centuries. By purchasing their handcrafted items, you not only support the local economy but also bring home one-of-a-kind and authentic mementos that reflect the region's rich cultural past.
What to eat in Azerbaijan
Azerbaijani cuisine combines Turkish and Central Asian influences, with kebabs prevailing in rural settings. There are several types of lamb kebabs to choose from. Because most local recipes contain meat, vegetarians may enjoy veg kebabs, salads, and lentil soup.
Azerbaijani cuisine, in addition to kebabs, has a broad range of rice dishes, such as pilaf and saffron-infused rice. These savory rice meals are frequently served with aromatic herbs and spices, which give depth to the whole dining experience.
Furthermore, for those looking for a taste of the sea, Azerbaijan's coastal districts provide a variety of delectable fish and seafood alternatives that highlight the country's vast gastronomic diversity.
Dolma: This dish is created with grape leaves that have been packed with meat, rice, and seasonings. It's a popular Azerbaijani meal that may be served as a main course or as an appetizer.

Plov: This is a typical rice, meat, and vegetable meal. It's a popular Azerbaijani dish that can be found at most restaurants.

Kebab: Azerbaijan is famous for its delectable kebabs, which are constructed of grilled meat on a skewer. Lyula kebab (made of ground beef) and shashlik (made of huge pieces of meat) are two popular variations.

Dovga: Azerbaijani soup made with yogurt, veggies, and herbs. It's a healthful and light meal that's ideal for hot summer days.

Piti: Azerbaijani cuisine's national dish, which is a clay-pot-cooked stew of meat and vegetables that is served with yogurt and herbs.

Qutab: A traditional Azerbaijani dish of thinly rolled dough stuffed with cheese, meat, or vegetables.

Gogal: Azerbaijani dessert prepared of flour, eggs, sugar, and butter.

Pomegranate Juice: Azerbaijan is famous for its wonderful pomegranate juice, which is produced from fresh pomegranates and can be found in most restaurants and cafés.
These are just a handful of the numerous delectable cuisines available when visiting Azerbaijan. While you're there, try as many as you can and ask locals for advice.
Conclusion
Azerbaijan is not just known for its beautiful natural scenery. It also has a lot to offer to people who are interested in its culture, history, and impressive buildings. Visitors can take tours to learn about the country's past, and its unique architecture, and even explore ancient sites. They can also get a closer look at the local crafts and traditions, which helps them understand more about Azerbaijan's heritage.
In essence, Azerbaijan has something special for everyone who visits. If you're someone who likes to travel alone, you can get lost in the stunning natural beauty. If you're someone who enjoys learning about different cultures and the past, many treasures are waiting for you in Azerbaijan.
And if you visit at the right time, the weather will be just right for a comfortable and enjoyable trip. Whether you're admiring the rugged landscapes or experiencing the lively atmosphere of the cities, Azerbaijan offers a wide range of experiences that will stay with you long after your visit.