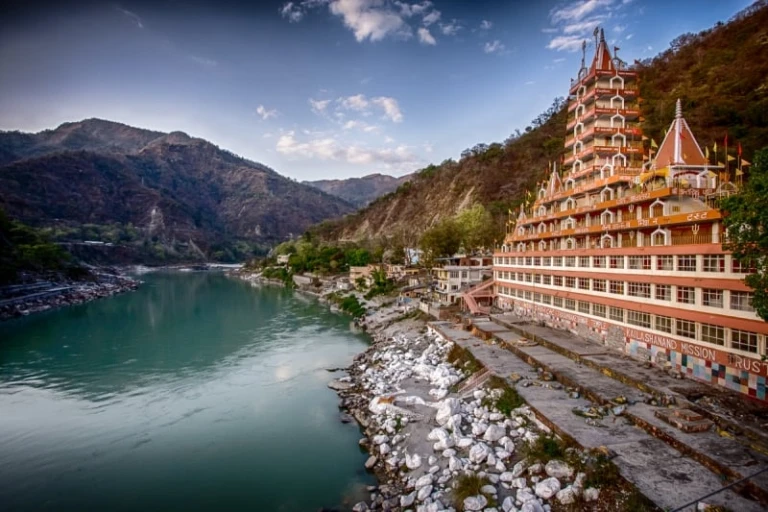 Image credit:
Vishal chand rajwar
Just imagine sitting by the Ganges ghats overlooking the peaceful river or enjoying the sight of a million stars littering the night sky while you're out camping. This is what you can feel and experience during your visit to Rishikesh. Nestled in the Himalayan foothills beside the Holy River Ganges, Rishikesh is the land of spirituality, yoga, adventure, and art.
If you're looking for your own Eat, Pray, Love adventure, Rishikesh is definitely a good place to start! Without further ado, here are seven reasons why Rishikesh should be on your wellness bucket list:
1. Experience healing with Yoga and Ayurveda
Yoga is the primary reason to visit this beautiful town. Whether you're a beginner or an experienced yogi, Rishikesh is perfect for you. Here you will find an abundance of renowned yoga and meditation schools, institutional centres, and Ashrams (religious retreats), like Parmarth Niketan, Rishikul Yogshala, Art of Living yoga school, and many more. Here you'll be able to learn and practice yoga with traditional depth and authenticity.
You can also enjoy the benefits of Ayurveda, a traditional Indian medicine. Ayurveda therapies and treatments for ailments, weight loss, and beauty care are designed as per the needs of a person. You can even sign up to be a yogi and help your loved ones with yoga and ayurveda!
2. Exciting outdoor adventures await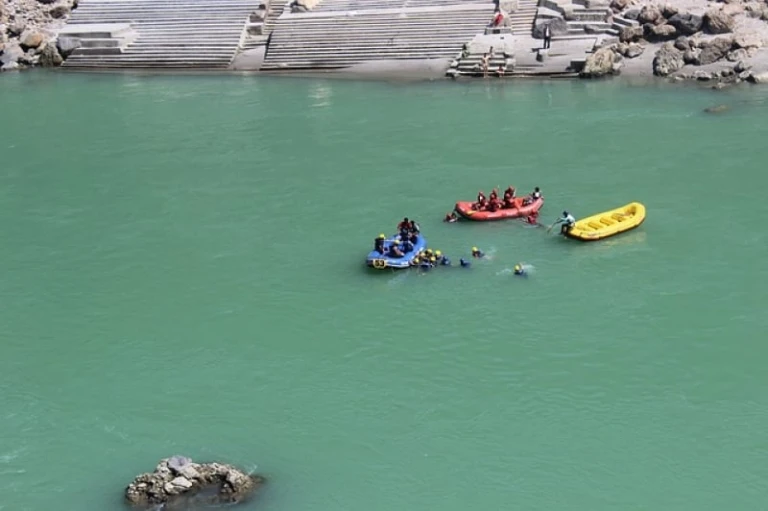 Another main highlight of Rishikesh is the array of adventure activities it offers. Rishikesh is one of the most popular places among the adrenaline junkies to indulge in thrilling adventurous activities. The town is also called the Adventure Sports Capital of India and is popular for its river rafting and white water rafting.
Rishikesh offers many more adventure sports and activities including camping and bonfire, mountain cycling, kayaking and even bungee jumping and cliff jumping! You can do these activities at places like Brahmapuri, Shivpuri and Kaudiyala.
3. Experience spirituality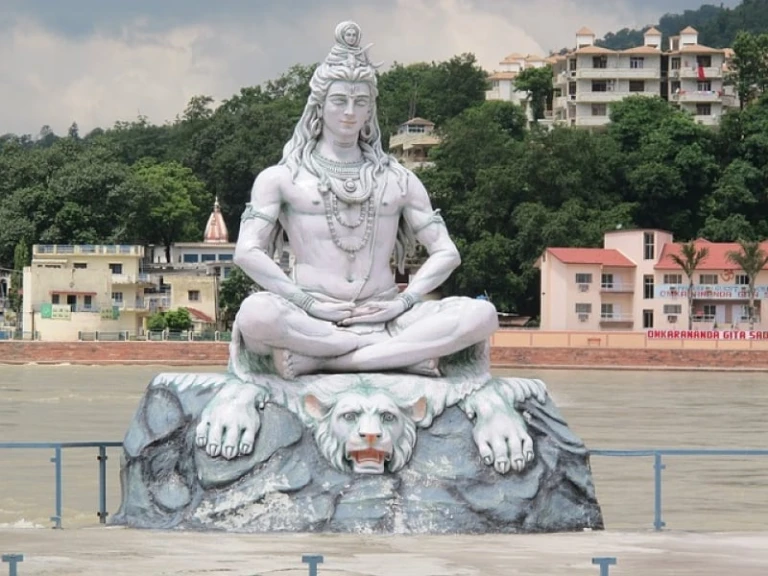 Rishikesh is also known as "The Land of God" and is one of the holiest places in India that sees a high number of pilgrims and yogis every year. Rishikesh is a town where you can feel the air buzzing electric with divinity all around. Spirituality comes from within but this place certainly  inspires and motivates you to form a connection with the universal consciousness.
Rishikesh is also one of the three destinations famous for Ganga Aarti (Haridwar and Varanasi being the other two). Ganga Aarti, a traditional spiritual ritual, is a beautiful and divine sight to behold. You can visit Ashrams for meditation and temples for Kirtan, Mantra chanting, and Satsang. Famous religious places include Triveni Ghat, Parmarth Ghat, Parmarth Niketan, Neelkanth Mahadev Temple and many more.
4. There is just so much to explore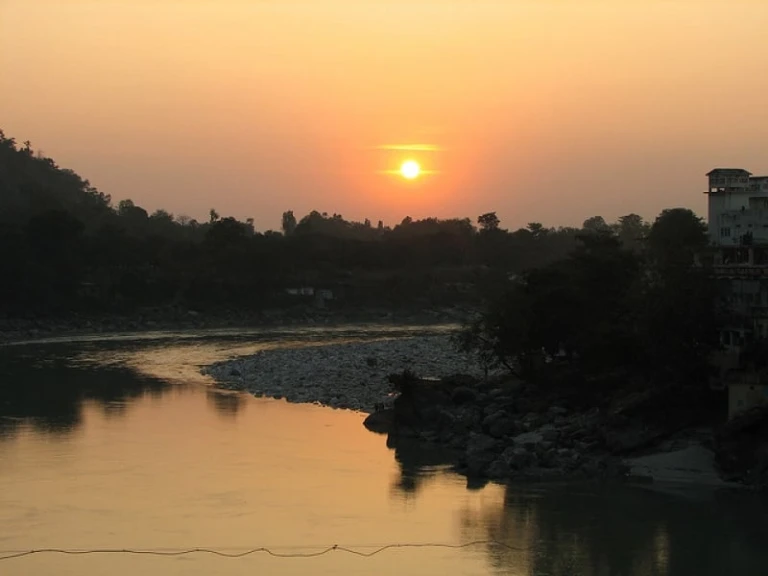 Image credit:
McKay Savage
It sounds cliché, but truly there is no other sought-after place like Rishikesh. If you're planning to visit the place, you definitely should engage a tour guide to take you to all the  beautiful places and popular attractions such as Ram Jhula, Laxman Jhula, Rajaji National Park and the Beatles Ashram. But apart from these amazing places, the real treasure of the Rishikesh is found on the unexplored roads.
So go forth and venture! You can hire a scooter, scooty or bike on rent, and visit places like winding mountain roads and cascading waterfalls away from town. There are many secluded beaches along the Ganga river banks where you can go for a picnic or enjoy an epic sunset view. Trust me, you won't regret it.
5. The food is amazing
"The first condition of understanding a foreign country is to smell it." – Rudyard Kipling
Food is one of the most important components that make a city worth travelling to. Rishikesh is no exception when it comes to satisfying the taste buds of tourists. Due to the spiritual and mystical environment, the city serves alcohol-free beverages and vegetarian food. There is a plethora of cuisine being served by various renowned and popular cafes and restaurants.
You can try thukpas (Tibetan noodle soup) and momos (dumplings), as well as turmeric tea, kadai milk, and lassi (popular yoghurt-based drink in India).
6. Unleash your inner artist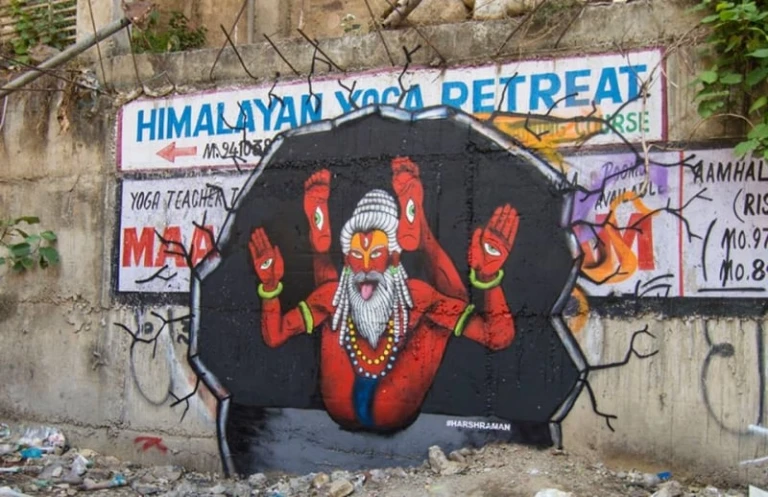 Image credit:
Rishikesh Street Art Festival
"Art is spirituality in drag" – Jennifer Yane
It is said that art connects you with spirituality. The divine land of Rishikesh lets you witness the beauty of art and artistic expression. You will surely get inspired after looking at the beautiful Street Art of Rishikesh, which is not just limited to the walls along the streets but have also spread across broken tin roofs, bridges and even tree trunks!
You can also indulge in the world of art by learning to play a musical instrument, classical music, and dance. Yes, in Rishikesh you find some of the finest music classes, institutes, and academies that offer lessons on Indian Drums (Tabla), African Drums, Harmonium, Flute, and Indian Classical singing and dancing at some places. You can also attend extended religious festivals and fairs to enjoy and explore the art and culture of the place.
7. Indulge in shopping therapy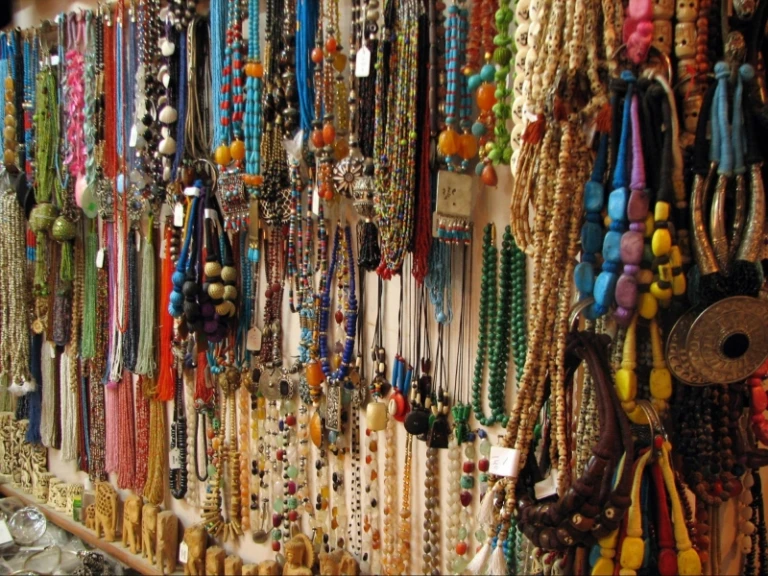 The local and flea markets in town are full of artistic items, precious headpieces, and handicrafts. The shops are treasure troves for those who love crafts, antiques, and spiritual things. Rows of shops are full of items like precious and semi-precious jewels, stones, pearls, beads and shells, wooden handicrafts, Madhubani artwork, sequin tapestries as well as handlooms, Indian wear and even rugs.
At the bazaar, you can buy souvenirs and items from government-approved shops and Khadi stores. Being a spiritual place, you also find products like statues, clothes and religious paraphernalia such as incense sticks and bells at affordable prices at the local market.
Rishikesh is surely a place to attain complete tranquillity and harmony. Months between September-April  are the best to visit the divine land and it takes you to the journey of spiritual-awakening and self-transforming. Come visit Rishikesh and experience the unsaid!
0