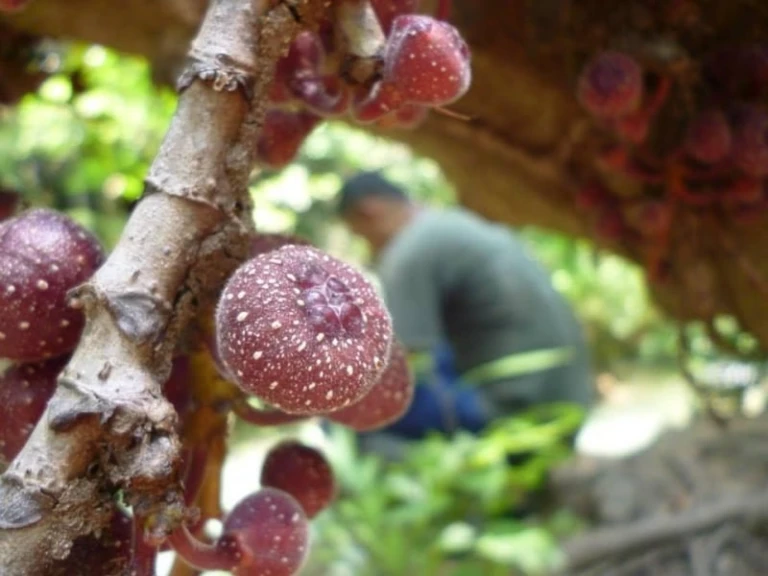 Everyone loves a natural beauty — and that is something that Thailand has plenty of.
The country boasts of breathtaking diversity, from stunning beaches and soaring mountains to cultural hotspots and wild jungles. Nature lovers and fans of the great outdoors may already know of some of the nation's most-visited national parks, but did you know that Thailand actually has more than 120 spectacular national parks — each offering something different?
From the well-known to the more off-the-beaten-track spots, here are 22 of Thailand's fantastic national parks to add to your bucket list.
1. Khao Yai National Park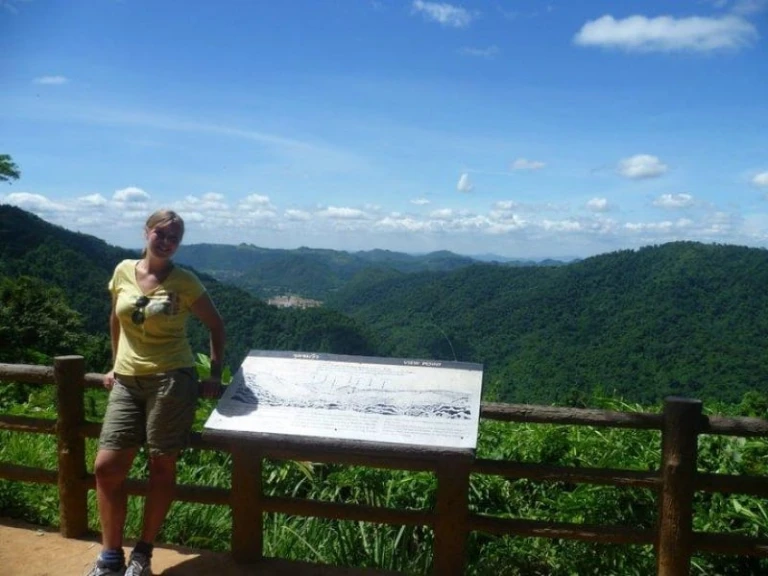 Khao Yai National Park is Thailand's first national park. It is the nation's third-largest national park, too. Located mainly in Nakhon Ratchasima Province, it is easy to reach from Bangkok. Well-paved mountain roads connect many of the park's main features and you'll find numerous walking trails of different lengths and to suit people with different levels of hiking experience. Elephants, deer, monkeys, and birds are just a few creatures that call the park home and there are great viewing points where you can lookout for wildlife and admire the vistas. The park has several awesome waterfalls, too, including Haew Narok, Nam Tok Sarika, and Haew Suwat.
2. Erawan National Park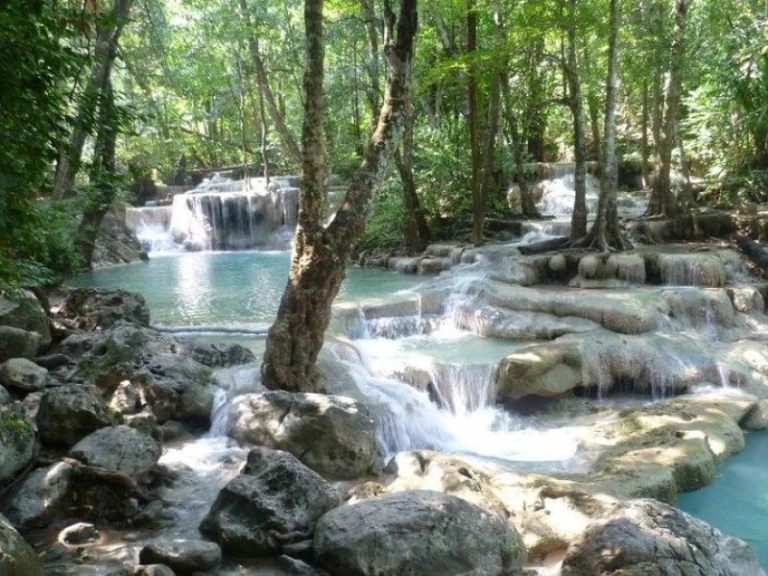 A popular national park in Kanchanaburi Province, Erawan National Park is known for its stunning seven-level waterfall. Wear sturdy shoes to hike up the waterfall and make sure to pause every once in a while to admire each unique level. Don't forget your bathing suit as swimming is possible in some of the sparkling pools. The lower levels attract many families enjoying picnics by the water, while the upper levels offer more peace and quiet. The national park also has some interesting caves and walking trails.
3. Khao Sok National Park
A beautiful gem in Surat Thani Province, Khao Sok National Park has two main areas of interest: the jungle and Cheow Lan Lake. The lake boasts of towering karst formations and there are several lovely floating raft houses if you wish to linger longer. A boat trip on the lake is sure to be a memorable time. In the jungle, you might be lucky enough to spot the rare rafflesia flower, the world's biggest flower that only blooms for a few days each year. Wildlife includes majestic hornbills, tarantulas, gibbons, and macaques. Many visitors include a caving experience when visiting the national park. Nam Talu Cave is only for the brave hearted — there narrow sections and parts where you need to swim. Plus, the dark cave is home to a wide assortment of weird and wonderful creatures and creepy crawlies, including bats, snakes, crabs, and spiders as big as your hands.
4. Kui Buri National Park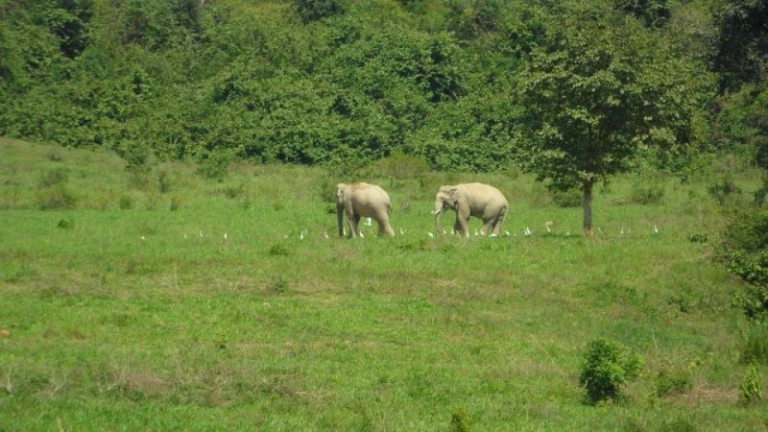 Located in Prachuap Khiri Khan Province, Kui Buri National Park is one of the best places in Thailand to spot elephants in the wild. I have visited this park twice. On my first visit I was stoked to spot 11 elephants roaming freely across the lush landscapes. My second visit, however blew me away; I saw 33 elephants ranging from fully-grown adults to tiny babies, more than 10 endangered gaur, and several colourful hornbills. Somewhat off the beaten track, a pickup safari through the national park is highly recommended. Plus, visitors help to support local sustainable tourism and agricultural practices.
5. Pha Taem National Park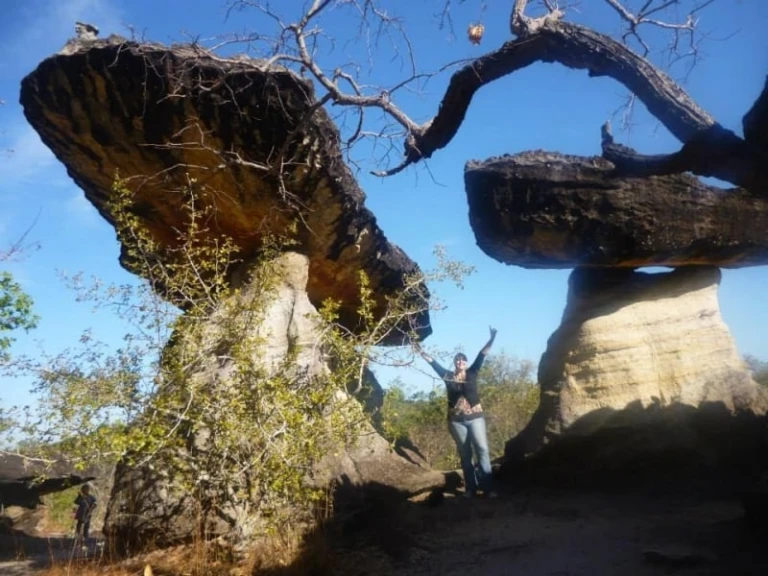 Pha Taem National Park can be found in Ubon Rathathani Province, over in the far east end of Thailand and close to the border near Laos and Cambodia. Its eastern location means that it's the first place in the Land of Smiles to see the sunrise each day. The park is perhaps most famous for its prehistoric rock art, but you'll also find unusual rock formations, glorious views, walking trails, and stretching fields filled with wildflowers in every colour of the rainbow.
6. Ao Phang-Nga National Park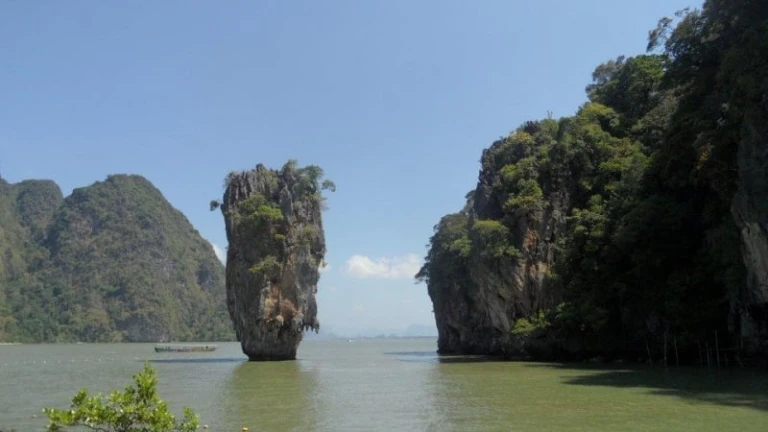 Day trips to Ao Phang-Nga National Park are incredibly popular from nearby Phuket. However, you can also, arrange a trip from Phang Nga Province to stay one step ahead of the crowds. Limestone karsts covered in greenery rise from the shimmering waters, and there are numerous islands and islets to explore. Take a dip in the refreshing waters to cool down in the heat. You can also visit a floating Muslim village and admire the iconic James Bond Island — made famous in the 1974 movie, "The Man with the Golden Gun".
7. Chae Son National Park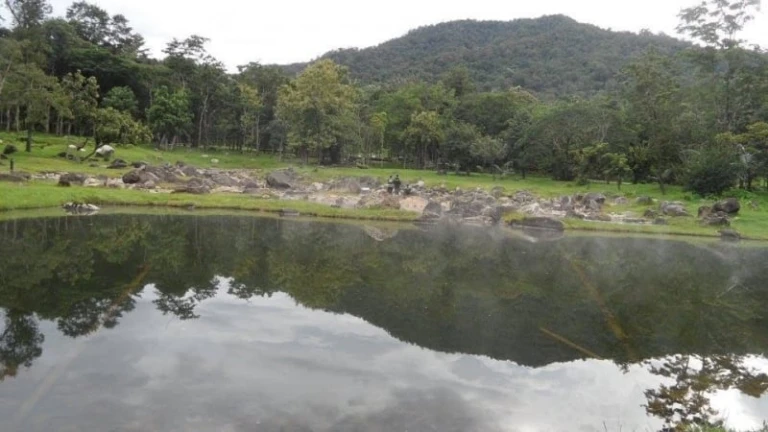 An underrated gem in Northern Thailand's province of Lampang, Chae Son National Park boasts of a large waterfall where you can feed the unusual fish that wait expectantly in the calmer streams and pools. There are hot springs, too, creating a lunar-like landscape where steam rises from bubbling pools. Fancy a dip? The temperatures in the bath houses are more bearable than the boiling temperatures outdoors.
8. Mu Ko Chang National Park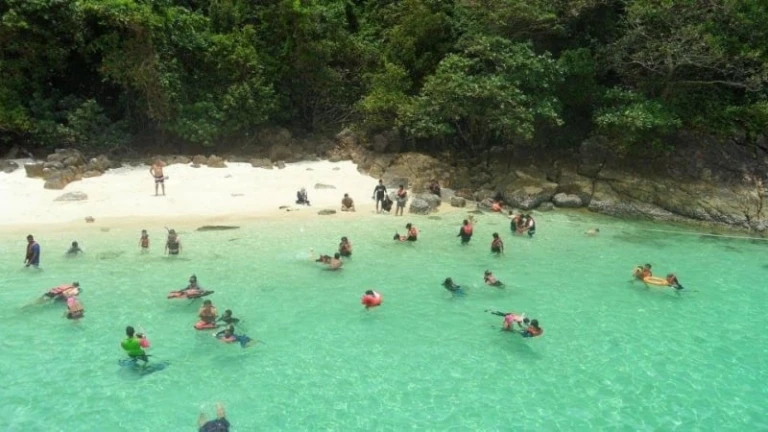 Encompassing more than 50 islands, the marine national park of Mu Ko Chang is located off the coast of Thailand's province of Trat. The national park's most famous island is Koh Chang, a beautiful island with sandy beaches around the edge and a dense jungle interior. Other notable islands include Koh Mak and Koh Kut, while smaller islands include Koh Wai, Koh Rang, and Koh Mai Si. Take boat trips to fully appreciate the area's splendour, explore the underwater world with amazing snorkelling trips, go fishing, hike in rugged landscapes, and soak up the sun on glorious white-sand beaches.
9. Khao Chamao-Khao Wong National Park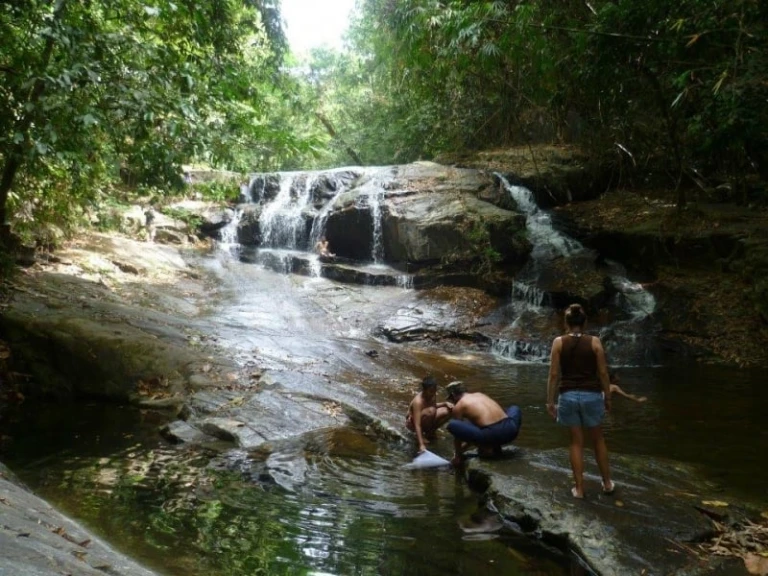 Khao Chamao-Khao National Park is a fairly small national park in Rayong Province. It takes its name from two neighbouring mountains that fall within its boundaries. Hike a multi-level waterfall, soak your feet in cool waters, and see where the Prasae River begins. You can also hike in the rainforest, with limestone rocks jutting up out of the foliage.
10. Hat Noppharat Thara-Mu Ko Phi Phi National Park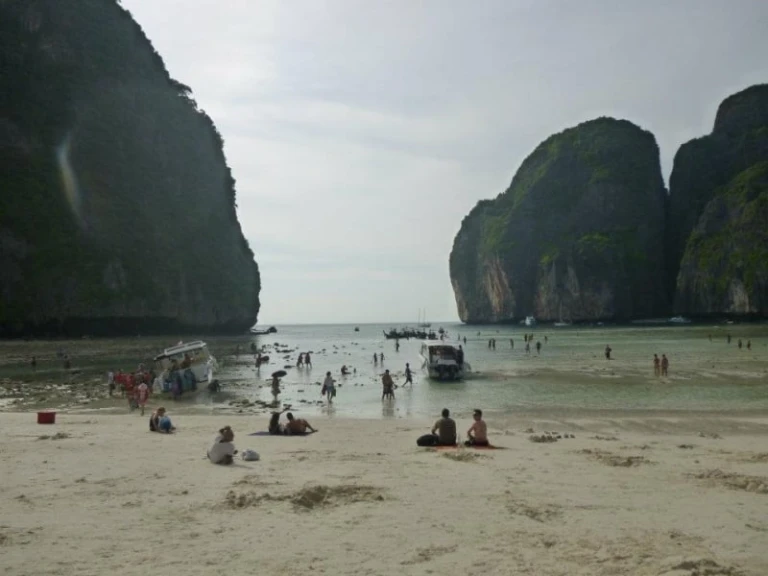 Krabi's Hat Noppharat Thara-Mu Ko Phi Phi National Park is perhaps most famous for the ever-popular Phi Phi Islands. Scores of visitors flock to Koh Phi Phi Lei to bask on the sandy shores of Maya Bay (also known as The Beach from the cult movie of the same name). An abundance of aquatic life can be observed in the ocean, including rare and protected corals. Snorkelling, diving, and long-tail boat trips are popular activities in the area.
11. Pa Hin Ngam National Park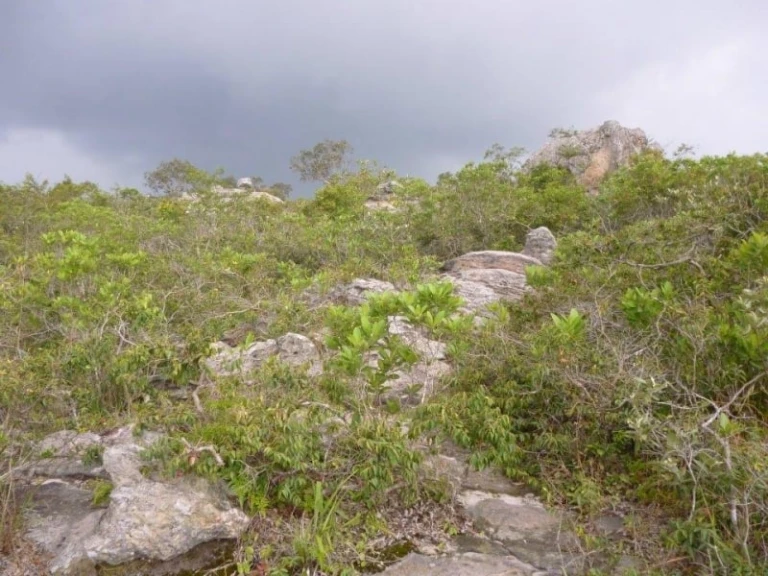 Pa Hin Ngam National Park can be found in Chaiyaphum Province. Easy to drive around, it has two main features of interest: flower fields and unusual rock formations. The landscapes are covered with boulders that look like an array of creatures and objects, with not-so-imaginative names such as the "World Cup Rock", "The Turtle", and… "The Penis Stone"! The park's name translates to "Beautiful Stone Forest" and indeed, it is one. One thing to watch out for here is when fields burst into shades of sensual purple during the rainy season (usually in July), brought about by the blooming of Siamese tulips.
12. Phu Laenkha National Park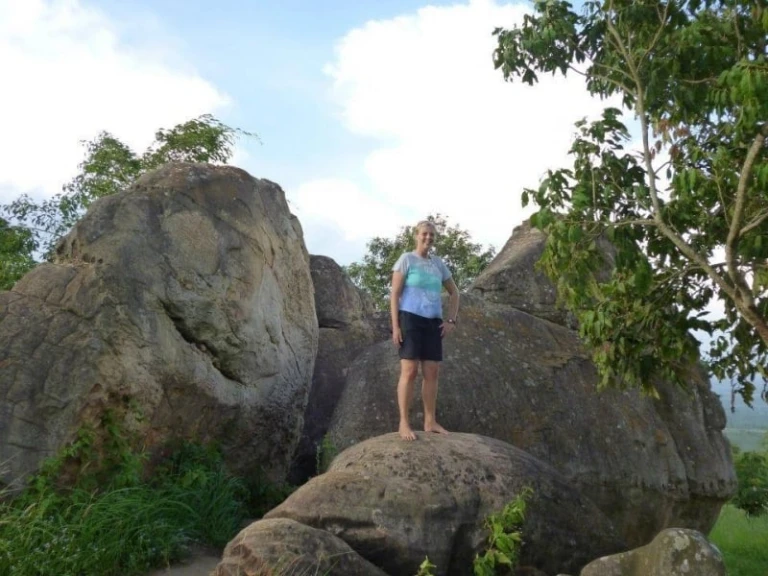 Another fabulous place for outdoor lovers in Chaiyaphum, Phu Laenkha National Park is known for being the home of a striking rock formation called Mor Hin Khao — otherwise nicknamed the Stonehenge of Thailand. Gigantic monoliths stand proudly in a rugged mountainous terrain. There are smaller rock formations, too, and stunning viewpoints and daredevils can shimmy out onto a high overhanging flat rock for terrific selfies.
13. Mu Ko Lanta National Park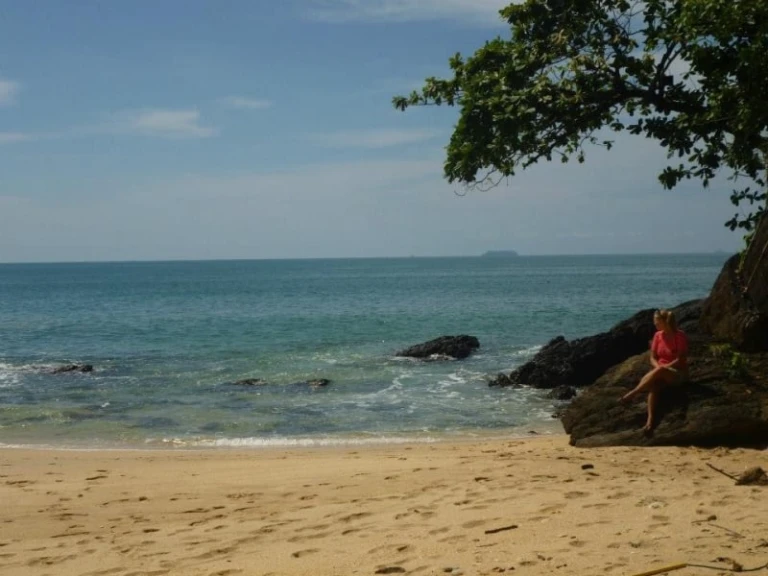 Mu Ko Lanta National Park is another picturesque marine national park in Krabi Province. It includes several beautiful islands, with the largest ones being Koh Lanta Noi and Koh Lanta Yai. As you would expect from a marine national park, you'll find interesting underwater life, great beaches, and terrific coastal and ocean views. The mangroves are especially unusual and the caves and waterfalls add even more diversity to the destination. The national park is also home to a unique ethnic group, the Chao Le, or sea gypsies, who are known for their incredible free-diving skills and unique culture.
14. Hat Chao Mai National Park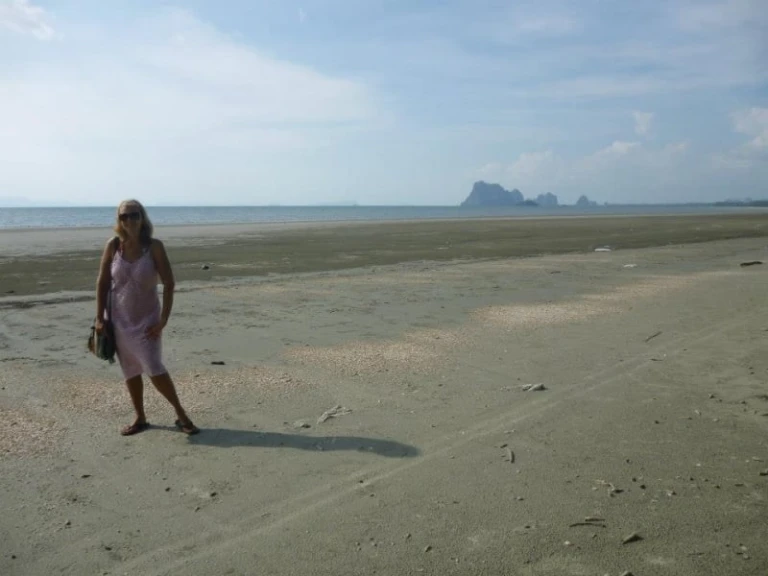 Hat Chao Mai National Park is a fairly remote and lesser-visited national park in Southern Thailand's Trang Province. The protected area includes several islands and a long stretch of mainland. There are coral reefs and many aquatic species in the waters, while on dry land you may be able to spot monkeys, birds, butterflies, and reptiles. The Emerald Cave, known locally as Tham Morakot, is a highlight — you must swim through a sea cave to reach a picture-perfect bay that's enclosed on the island of Koh Muk. Renting a bicycle is a terrific way to explore the mainland sections of the national park; look out for small translucent ghost crabs skittering along the sands and enjoy the peace and quiet.
15. Namtok Ngao National Park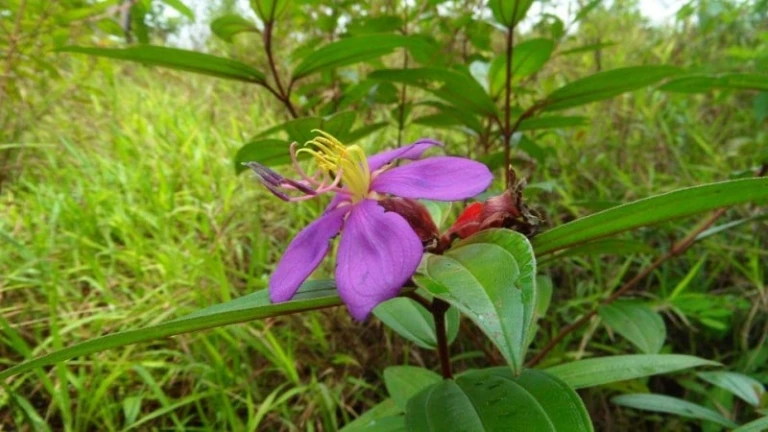 Named after a large waterfall cascading down the rocky mountain face, Namtok Ngao National Park is within Ranong Province. The famous waterfall can even be seen from afar. The information centre provides an overview of the park's flora and fauna and you can follow a well-marked walking trail right up to the waterfall. Head up to the helipad for great views of the Bald Hills across the road, and, if you love being surrounded by nature, perhaps consider spending a night or two in the rustic jungle huts.
16. Khlong Lan National Park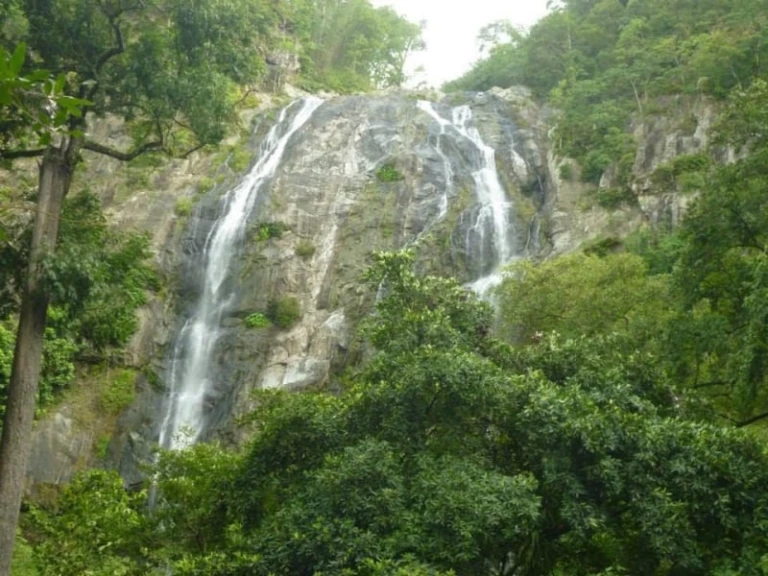 Khlong Lan National Park is situated in Kamphaeng Phet Province, a province in Northern Thailand that sees few visitors but boasts terrific natural, historical, and cultural attractions. The park's main attraction is a towering 100-metre waterfall. There is a car park just a short stroll from the base of the falls, which means that very little effort is required to get here. You certainly don't need to hike for hours to enjoy the views.
It's popular with locals, many of whom take kids here to splash in the waters and enjoy a picnic. The park has camping areas as well. The local village is home to the Karen ethnic people, and you can learn more about their traditions and culture here.
17. Khao Kho National Park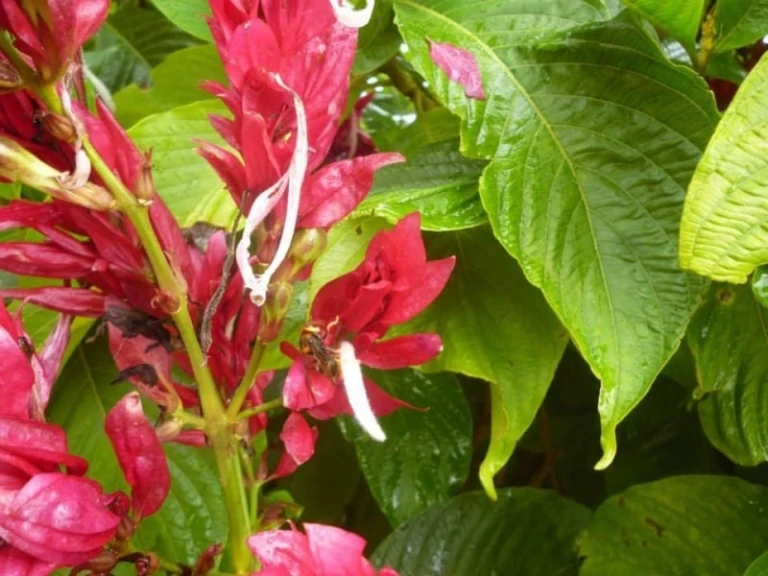 Khao Kho National Park is in Petchabun Province. Named after the mountain, the area was once a hotbed of guerilla activity, with frequent clashes between Communist rebels and the Thai military. A military museum and monument tell visitors more about the mountain's turbulent past. You'll also find one of Thailand's most splendid temples here — the spectacular Wat Pha Sorn Kaew. Creatures that inhabit the national park include elephants, wild boar, slow lorries, civet cats, porcupines, hares, mouse deer, reptiles, birds, lizards, and many species of insects.
18. Ta Phraya National Park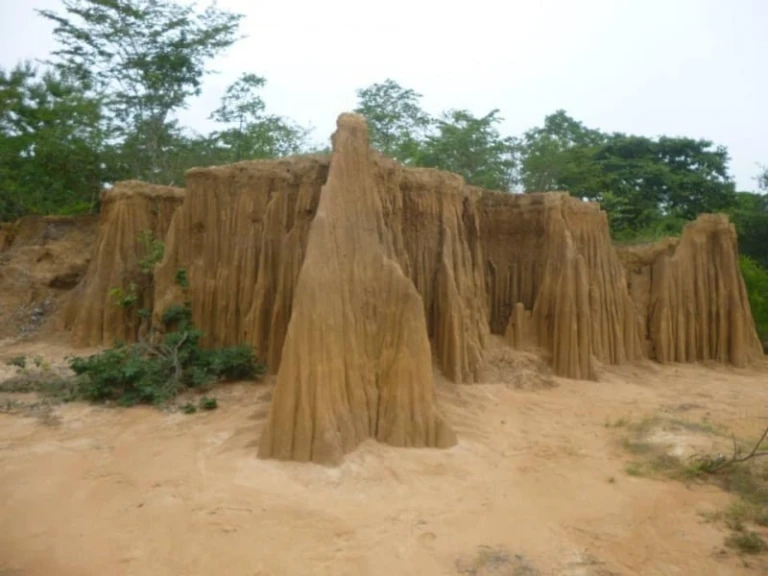 Sitting close to the border between Thailand and Cambodia, Ta Phraya National Park is in the province of Sa Kaeo. Ride in a tractor-pulled cart to walk among the unusual eroded formations known as La-Lu and soak up the vistas of the nearby Dongrek Mountains. There are several ancient ruins throughout the park that date back to the mighty Khmer Empire.
19. Khao Laem National Park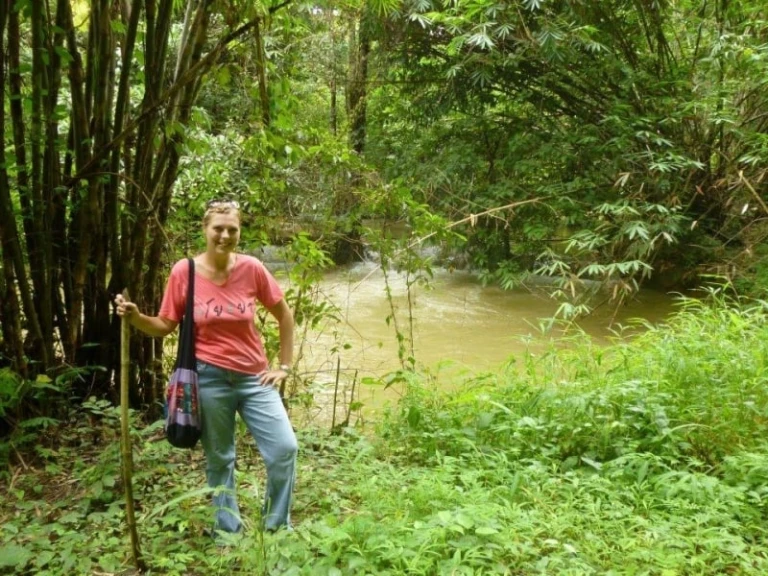 A rugged national park in Kanchanaburi Province, Khao Laem National Park can be found close to the remote town of Sangkhlaburi. The Burmese border isn't far away and the park is in the foothills of the Tenasserim Hills, the natural border between Thailand and Myanmar. It features a large reservoir and dense jungle. Many paths are overgrown, so be prepared if you want to enjoy hiking in this national park. Elephants, tigers, gaur, and wild boar are just a few creatures that roam the area.
20. Khao Sam Roi Yot National Park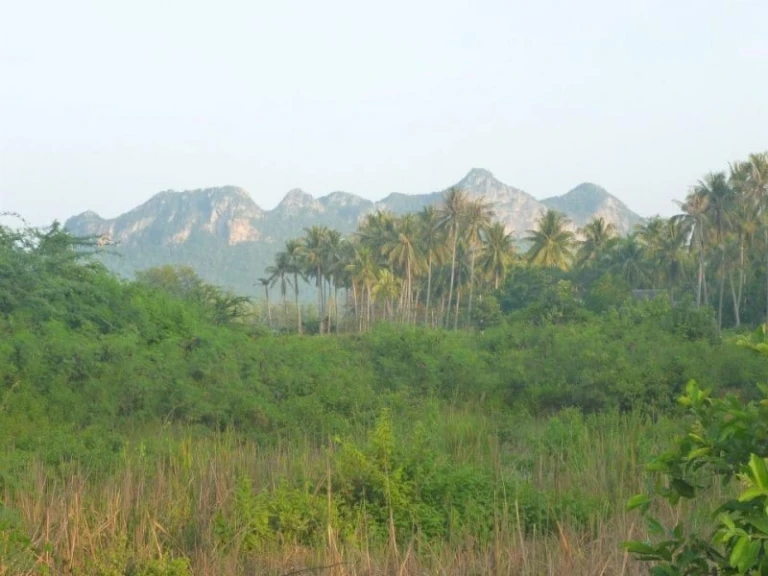 A somewhat popular day-trip destination from the famous seaside resort of Hua Hin, Khao Sam Roi Yot National Park is in Prachuap Khiri Khan Province. The name translates to "300 peaks". You can take boat trips around the coast, docking on a sandy bay where you'll be met by mischievous macaques, or enter the park by land on well-paved roads. Don't miss the beautiful cave temple where light floods in through a hole in the roof.
21. Phu Ruea National Park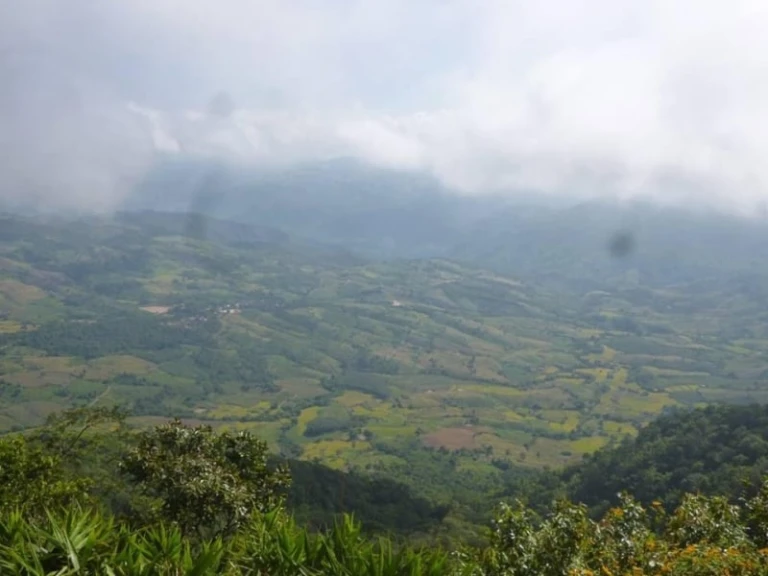 Located in Loei, Phu Ruea National Park is famous for its annual Poinsettia Festival. Loei sees Thailand's coldest temperatures during the cool season, so be prepared for chilly conditions as you travel up the mountain. There are stunning views of the picturesque countryside and you can enjoy a number of walking trails. Look out for various flora and fauna, some of which can only live in cooler temperatures.
22. Kaeng Krachan National Park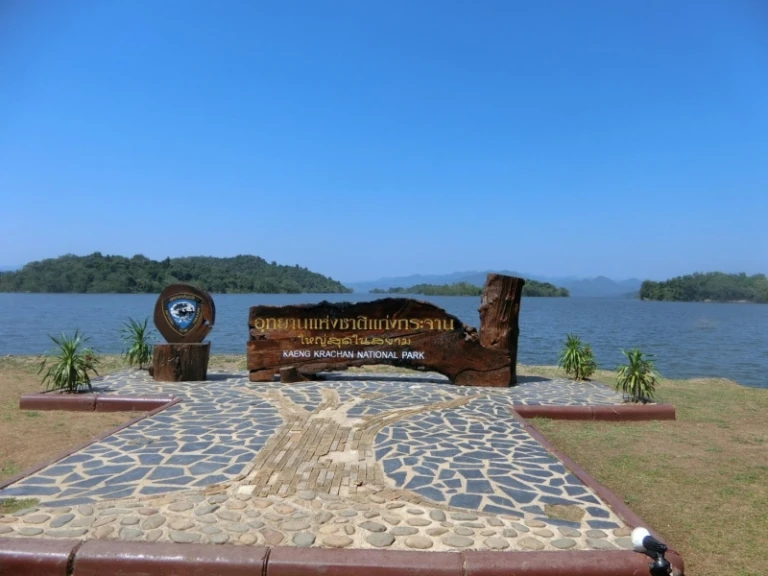 Thailand's largest national park, Kaeng Krachan National Park reaches all the way to the Burmese border. It is in Phetchaburi Province and is easily accessible from Hua Hin and Cha-am. The sparkling reservoir is a tranquil place for a boat ride, and you can observe many birds and butterflies at Ban Krang Camp. Pa La-U Waterfall is a pretty breathtaking sight and activities in the park include hiking, cycling, rafting, boating, and camping.
Chiang Mai has a number of terrific national parks, including Doi Suthep-Pui, Doi Inthanon, Mae Wang, and Khun Khan, while neighbouring Chiang Rai is home to Doi Luang and Khun Chae. Mae Hong Son is known for its rugged scenic splendour, with Namtok Mae Surin and Salawin among its highlights. A few natural treasures in Southern Thailand include Khlong Phanom, Tarutau, Sirinat, and Khao Nan.
As you can see, there are many gorgeous national parks to enjoy across Thailand. Why not make it a part of your travel bucket list and set off to visit them all?
Also read: 7 Perfect One-Week Itineraries for Thailand