If you've ever told anyone that India was one of the countries on your bucket list, they would have written you off as crazy, or as someone with nothing better to do.
People have disregarded India as a travel destination due to its bad reputation arising from inaccurate media portrayals. In actual fact, there is so much more to India than just slums, dirty unkempt streets, and couples dancing around coconut trees – cue Bollywood hit song.
Read on to unravel India's expectations versus reality!
Expectation: India is very dirty, with rubbish littered everywhere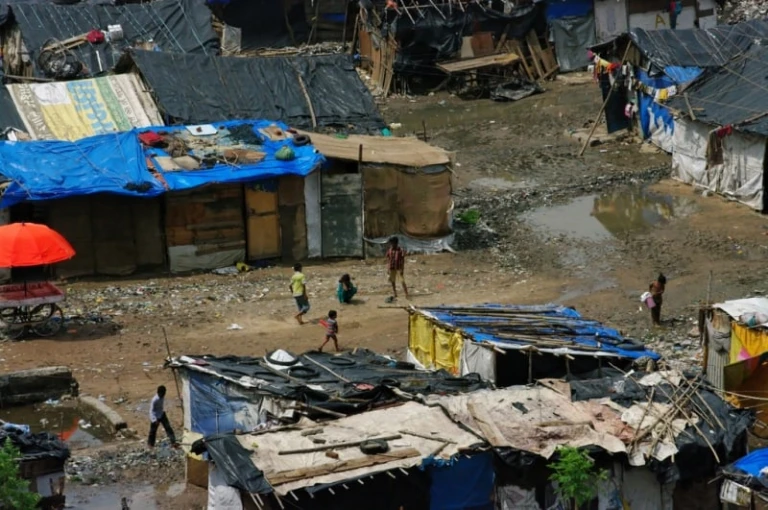 Image credit: Emmanuel Dyan
Imagine happily strolling along the streets of India when out of the blue, you smell an overwhelming stench. You lift up your slipper and it's none other than fresh cow dung…
Reality: The country is modernised and clean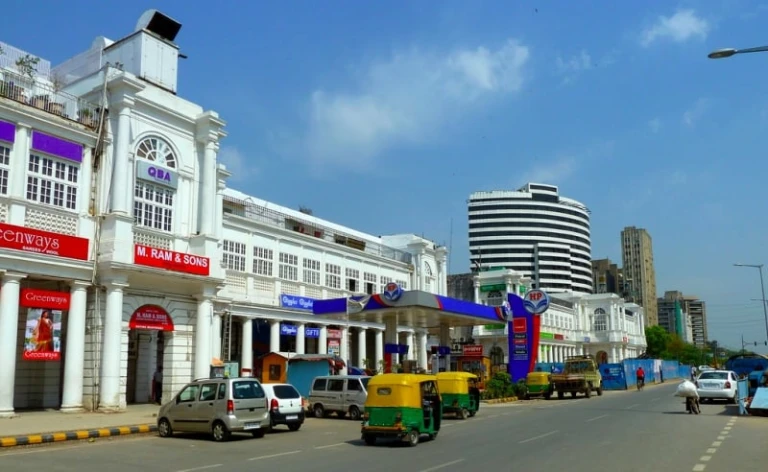 Image credit: Vladislav Bezrukov
Save for the slums and the less developed rural parts of India, you will be surprised to know that India is really no different from the bigger cities in Thailand, and Indonesia! Metropolitan cities like Delhi, Mumbai, and Bangalore boast impeccable metro systems that make getting around a breeze. Cities like Chandigarh was voted the cleanest city in India and is the first Indian city to introduce solar power in a bid to go green.
Karnataka and Gujarat also have their own environmental activist groups that work with government agencies and the public to promote cleanliness and encourage the use of green energy. While India is still developing as a whole, the amount of effort they invest in looking after the environment, and in constantly improving themselves is one worth applauding.
Expectation: Danger lurks at every corner of the street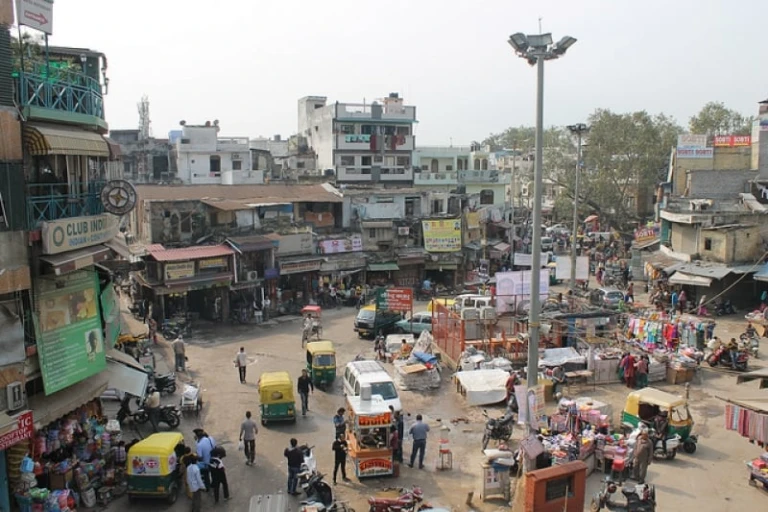 Image credit: Connie
Perhaps you've seen news reports on the rise of rape-related crimes in India, which can be very off-putting, especially if you're a female traveller. Or you may be worried about pickpockets lurking in the crowded streets waiting for the perfect opportunity to strike. Maybe you've heard of the hoards of beggars that can't seem to leave people alone. Why would anyone want to put themselves at such a risk?
Reality: Locals are amicable and very accommodating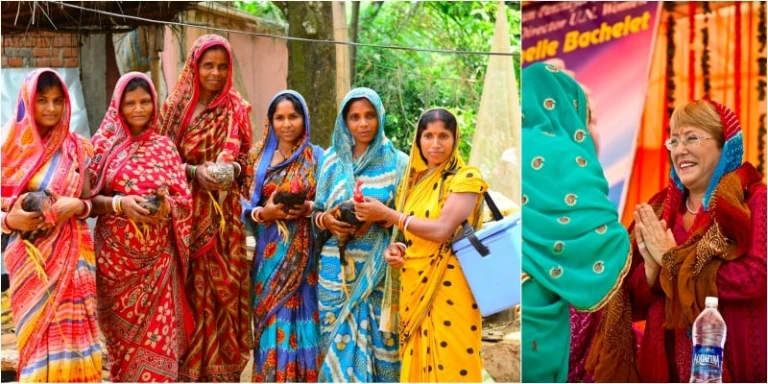 Image credit: (left) Gaganjit Singh Chandok, (right) Prasenjit De
Right off the bat, female travellers will notice that there are separate cabins for women on public transports and even separate queues for ticketing counters in most places. There are some highway restaurants which even have a separate dining area for females and families.
Locals are also very curious about foreigners and they will often ask for photos with you. Get ready to be treated like a superstar! Don't be afraid to strike up conversations with them and make some new friends.
If you're lucky, you may even be treated to a spectacular home-cooked meal. While this experience may be overwhelming for some, remember that the locals have no ill-intent and be polite when expressing your discomfort.
Expectation: Exotic Indian cuisine is a fiery fusion of flavours!
Image credit: (left) Danny Choo, (right) Hildgrim
Indians love their curry and spices. It's literally in every single one of their dishes! Spices like garam masala, chili peppers, black pepper, saffron, and ginger contribute to the fragrant spicy dishes that we are familiar with. If you're looking to take that spicy kick up a notch, look out for dishes with the word "vindaloo" in it! The spicyness is guaranteed to blow your socks off!
Reality: There are non-spicy delicacies that are equally delicious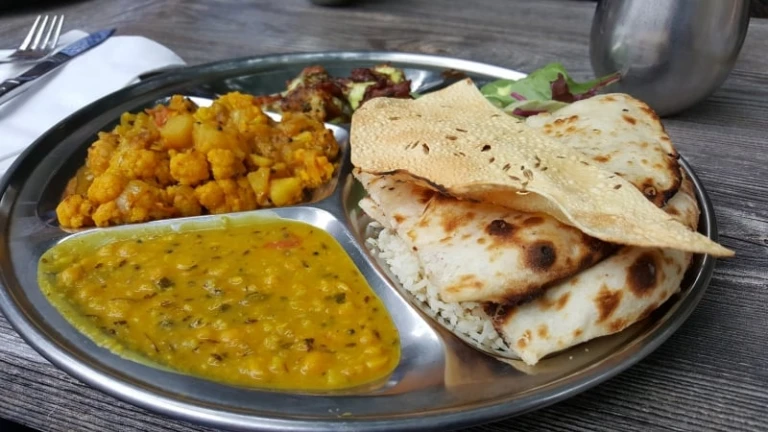 Dishes like Briyani (fragrant rice infused with an array of herbs and mild spices) and Paratha (flatbread filled with mashed potatoes, served with a side of chutney or yogurt) are some of the few non-spicy dishes you can find.
Take note that North Indian cuisine is usually milder, and not as spicy as their South Indian counterparts. Alternatively, you can just inform the restaurant that you can't tolerate spice, and they will gladly recommend you alternatives, or adjust the spice levels specially for you! Talk about impeccable hospitality.
Expectation: There is nothing exciting to do here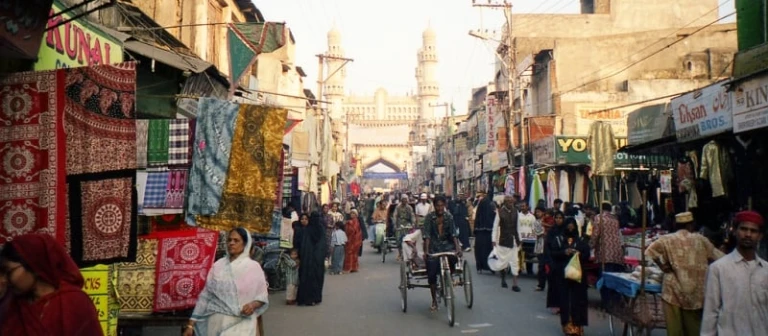 Image credit: Ryan
What else is there to India other than seeing rows upon rows of dilapidated buildings that are in serious need of a paint job and major maintenance?
Reality: India is a hidden gem waiting to be discovered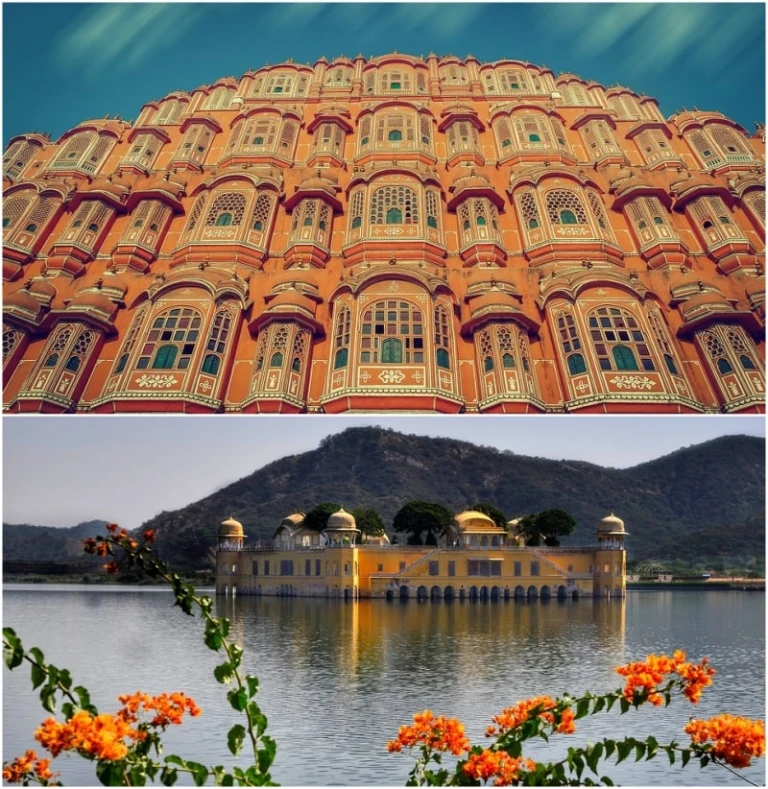 (Top) Hawa Mahal, Jaipur; (bottom) Jal Mahal, Jaipur
In reality, you will be surprised by the many sights and sounds that you'll get to indulge in while in India. Think of temples that have been erected thousands of years ago with great stories to tell, cities so old you never thought they could exist and mountains after mountains that you could trek to your adventurous heart's content.
If your curious heart desires, pop by lesser known cities like Jaipur which is also known as the "Pink City" because of its trademark pink sandstone buildings. Jaipur was home to the royal Indian family. Stop by the City Palace to catch a glimpse of the majestic palaces and marvel in the beauty of their near-perfect preservation that's maintained by the royal family and the Indian Government.
History buffs have to visit Hyderabad's Qutb Shahi dynasty remains to see the Golconda Fort, Qutb Shahi Tombs and Charminar, monuments that are symbolic of the Qutb Shahi dynasty. The Golconda Fort is a fortified citadel that used to be the capital city of the Qutb Shahi dynasty. The Qutb Shahi Tombs comprises the tombs of the royal family, and the officials who faithfully served alongside them, along with a mortuary bath and mosques. The Charminar is a ceremonial gateway that was built in 1591 A.D. to celebrate the foundation of Hyderabad as a new Millennial City. These monuments stand as testimony to the past glory days of the Qutb Shahi dynasty and its achievements, and is one that you certainly cannot miss!
Expectation: The Taj Mahal is the only attraction worth visiting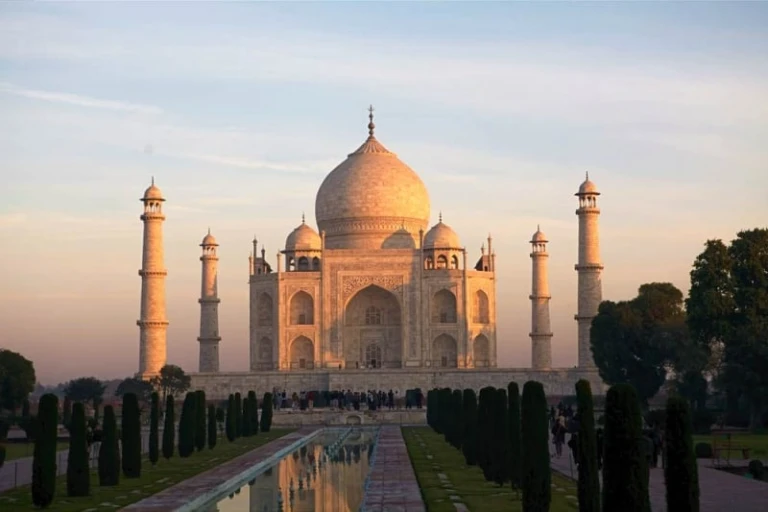 Image credit: Devarjyoti Sakar
If you haven't been to the Taj Mahal, you cannot say you've been to India. The Taj Mahal was commissioned in 1632 by the Mughal emperor, Shah Jahan, to house the remains of his beloved wife. It took over 20 years to build this astonishing monument, and it's one of the most stunning examples of the Mughal architecture which took inspiration from Indian, Persian, and Islamic influences.
The Taj Mahal was declared a UNESCO World Heritage Site in 1963, and now thousands flock here every year to marvel at this beauty – a symbol of India's rich history. But is that the only place you should visit India for?
Reality: There is honestly so much more to India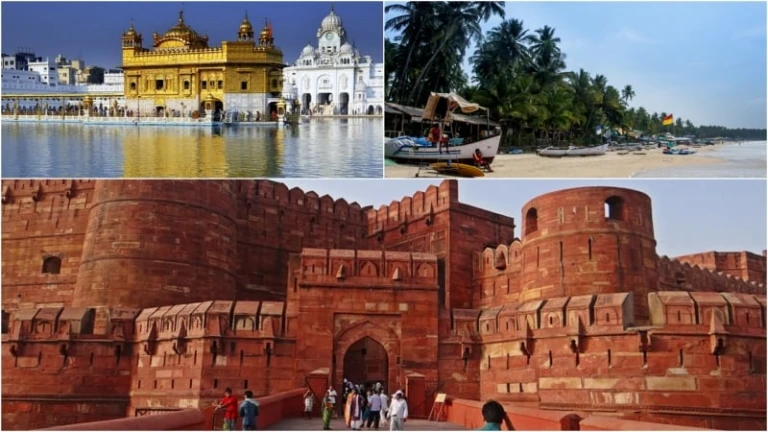 (Top left) Golden Temple, Amritsar; (top right) Palolem Beach | Image credit: panoramio; (bottom) Agra Fort, Agra
The birth of India dates back to the earliest days of human civilisation, so to say that the only place worth visiting is the Taj Mahal is undermining the beauty India has to offer. There are so many more places to explore.
Have a free meal with the locals in Amritsar's Golden Temple or dip in the waters of Palolem Beach in Goa, which boasts soft white sand and cerulean waters. If you like visiting old forts, the Agra Fort in Agra is a great place to explore after you're done with the Taj Mahal!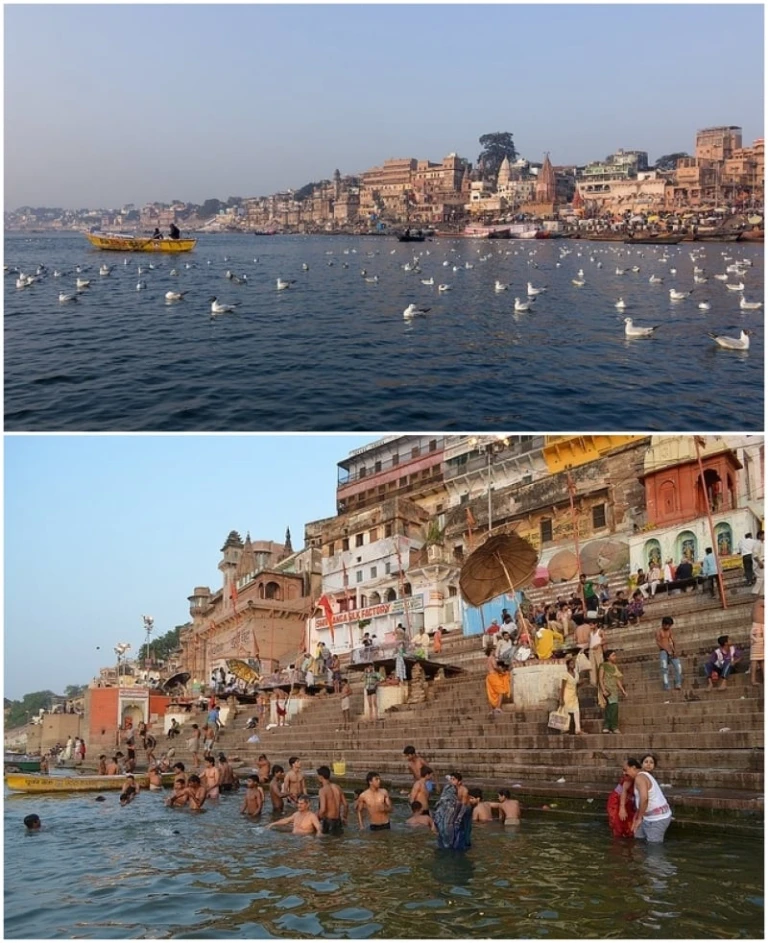 Down the Ganges River in Varanasi | Image credit: (top) Aravindan Ganesan, (bottom) Matt Stabile
Better yet, take a day trip to Varanasi, a city over 3,000 years old, which not many dare to venture to. Once you get past the ruggedness of Varanasi, it will be hard to resist the charm of this captivating city. Here, you can revel in endless temples and uncover alleyways that lead you to ancient markets and crumbling palaces and witness people bathing and praying in the sacred Ganges River as you take a boat ride down. If you're lucky, you'll even get to witness religious ceremonies and open cremations.
India has been long portrayed as an underwhelming city with nothing much to impress. But in reality, India is the perfect place for anyone who is looking to travel off-the-beaten track with an open heart and mind. You'll truly be mesmerised by the amount of culture this city has to offer. And when you're done, you'll want to come back again for more.
If you're afraid of travelling alone, you can always opt to discover India with your partner, or even with your family. Just remember to disconnect from social media, and relish in the natural wonder that India really is.