They say that you only need to see three things in Switzerland: lakes, meadows, and snowy peaks. But how about the historic city of Bern, the Chapel Bridge of Lucerne, or the beautiful museums in Basel? While many small towns and winter resorts like Montreux and Zermatt are worth exploring, we think that the bigger cities in Switzerland deserve a shout-out too! Read on to discover the cultural hubs and urban escapes that made our list!
1. Bern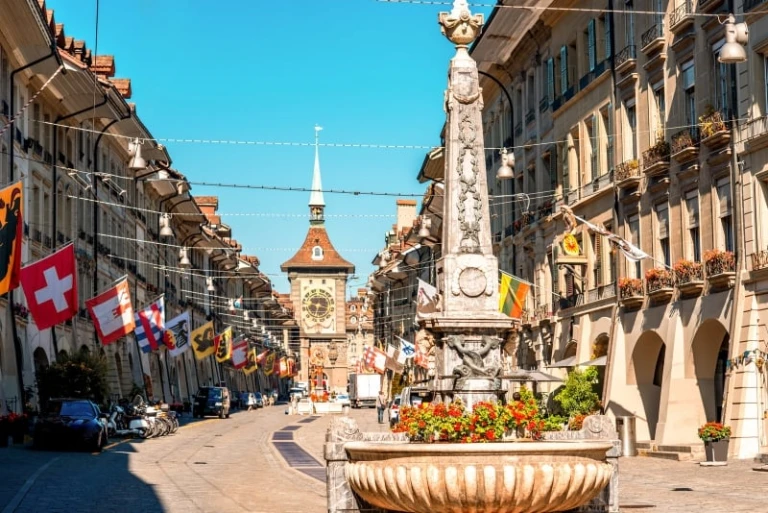 Home to Gothic-style cathedrals and clock towers, Bern is the capital of Switzerland. And if its charms are anything to go by, this Swiss city isn't going to give away its title to Geneva or Zurich anytime soon!
Some fun facts: Toblerone was invented in this city, as was the Special Theory of Relativity, which Albert Einstein wrote in the Einstein House in 1905.
From strolling through the Old City to jumping into a river with the purest Alpine water, Bern is teeming with exciting activities. And high above the Swiss capital, you can also venture on mountain excursions across the Bernese Alps!
2. Lucerne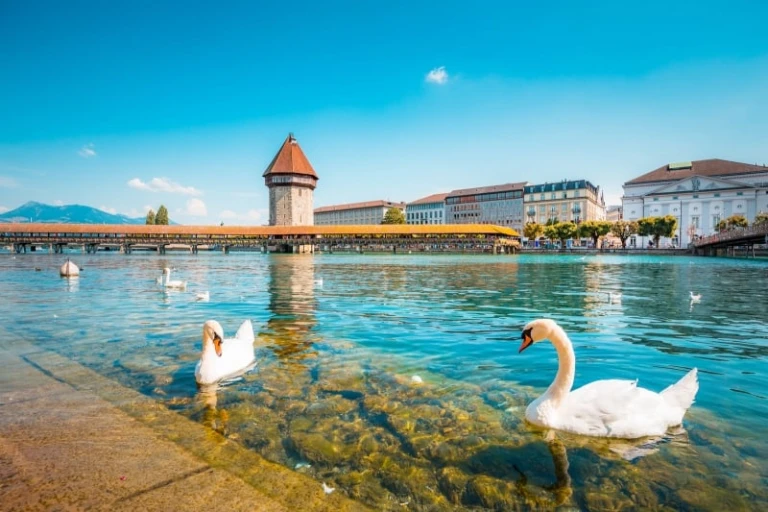 In 1968, Queen Victoria spent a month-long vacation in Lucerne, hoping that it would lift her spirits. She would read, paint, and walk around the city, while taking in the rejuvenating scenery by the lake.
Even from the train station of Lucerne, you can experience the same invigorating sights! And with Lake Lucerne and Mount Pilatus ever-present in the distance, this German-speaking city makes for a picturesque base, as well as one of the best cities in Switzerland to explore.
Be sure to drop by the Rosengart Collection for never-before-seen paintings of Picasso, Klee, and Matisse. Or, visit the 14th-century Chapel Bridge, a lovely medieval wooden bridge in the Old Town.
3. Basel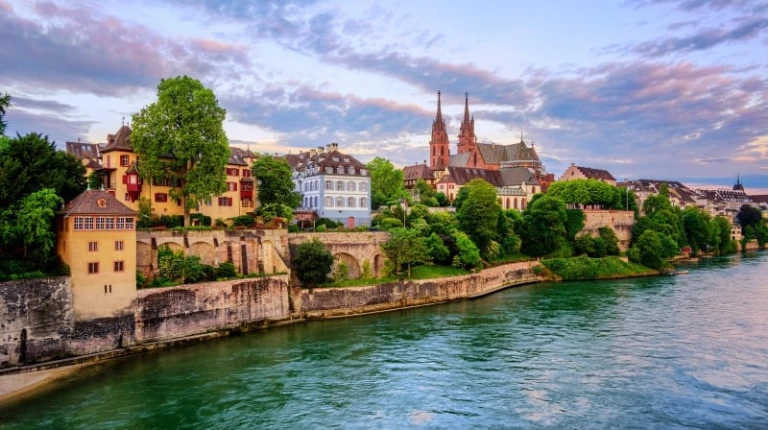 If you kept up with the news last year, you might remember hearing about the Art Basel Banana. Or, rather, the banana that was duct-taped to the wall and went viral for costing US$120,000, until it was eventually eaten! That confusing turn of events took place in Miami Beach. But the world-famous art fair known as Art Basel was really started and pioneered in — you guessed it — Basel, Switzerland.
Today, you can still find the same passion for creativity in this Swiss city. Kunstmuseum Basel, for example, boasts one of the largest fine art collections in Switzerland. And the Foundation Beyeler holds rare paintings such as Monet's Water Lilies and Cézanne's Still Life With Watermelon.
Another great thing about Basel? It's actually the birthplace of Swiss tennis player Roger Federer! How cool is that?
4. Lugano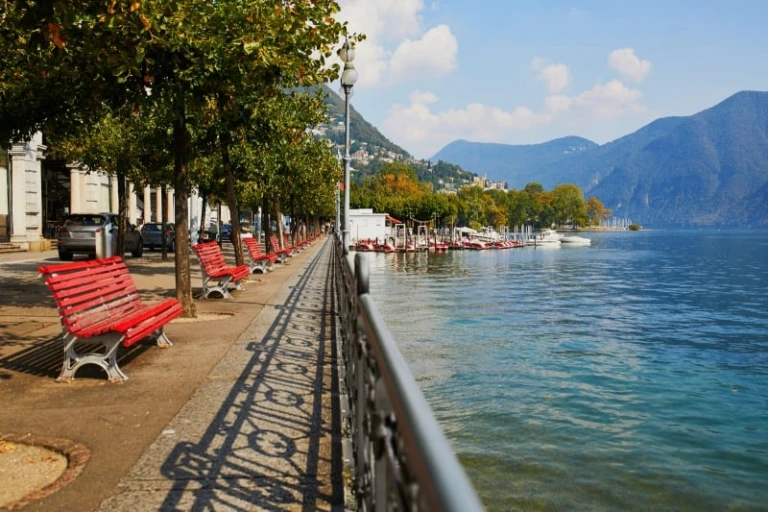 A funny thing happens once you reach the Italian-speaking cities in Switzerland: The closer you get to the Italian border, the dreamy houses, restaurants, cafés, and palm trees loom into view. Thanks to its prime location, the Swiss lakeside city of Lugano embodies a Mediterranean vibe — always temperate and cool!
Known as the "Monte Carlo of Switzerland," Lugano makes for a serene stopover between bordering countries. From here, you can easily take a day trip to one of the Italian towns that surround Lake Como, such as Bellagio or Varenna.
5. Chur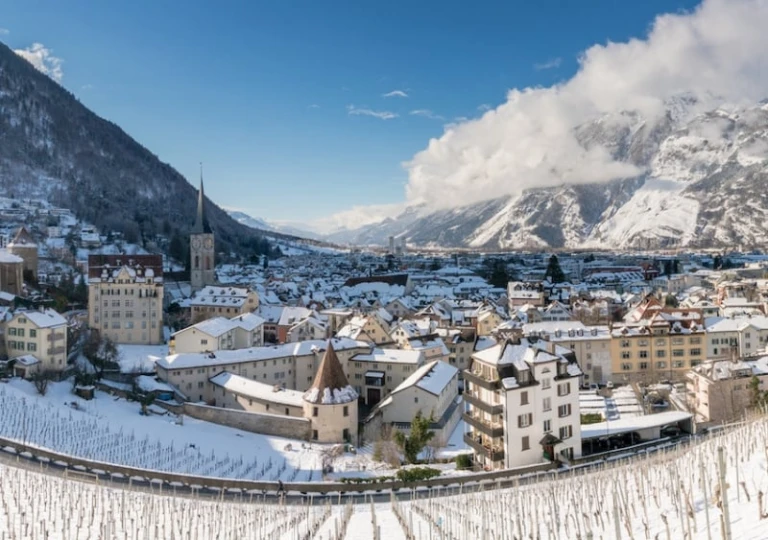 Judging from photographs alone, we wouldn't blame you for thinking this city looks like Arendelle in Frozen or a wintertime fairytale. But this Alpine city is Chur very real, and it happens to be the oldest city in Switzerland!
Chur marks the beginning of the UNESCO-honoured train journey, the Bernina Express, which traverses more than 155 bridges and tunnels through the Swiss Alps, before ending in Tirano, Italy.
6. St. Gallen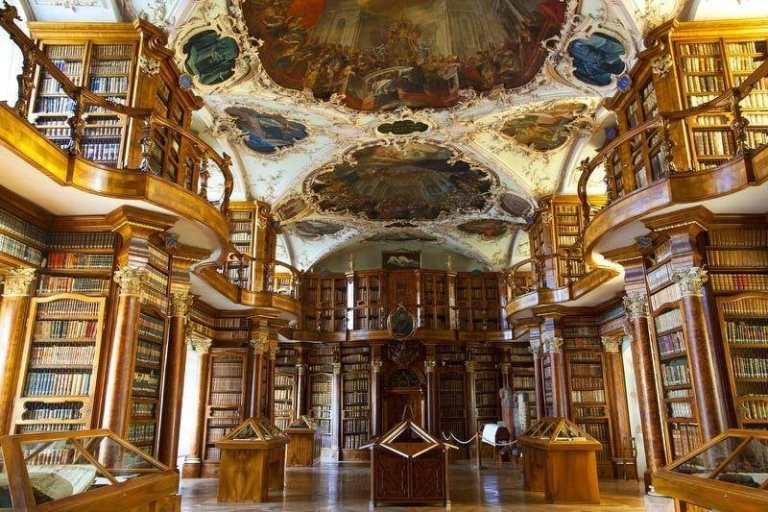 Image credit: St. Gallen-Bodensee Official Facebook Page
Among the many cities in Switzerland, St. Gallen is one of the most delightful places to visit. Why? It houses one of the oldest and most stunning libraries in the world!
Declared a UNESCO World Heritage Site in 1983, the Abbey Library of Saint Gall is a sprawling bibliophile's mecca inside a Baroque hall. This two-storied library with ceiling frescoes and Rococo ornamental design has expanded to become a touching symbol of St. Gallen. More importantly, it has over 170,000 books and ancient manuscripts in its collections!
Look, we're not saying we want to pack our things and move to Switzerland…yet. But this magnificent library is definitely making us think twice!