Sakura season is just around the corner. What better way to celebrate than to splurge and stock up on these souvenirs that will continue to last long after the elusive petals have wilted? Besides, wouldn't they make the perfect gifts for your Sakura-loving friend? It's time to shop!
1. Sakura tumblers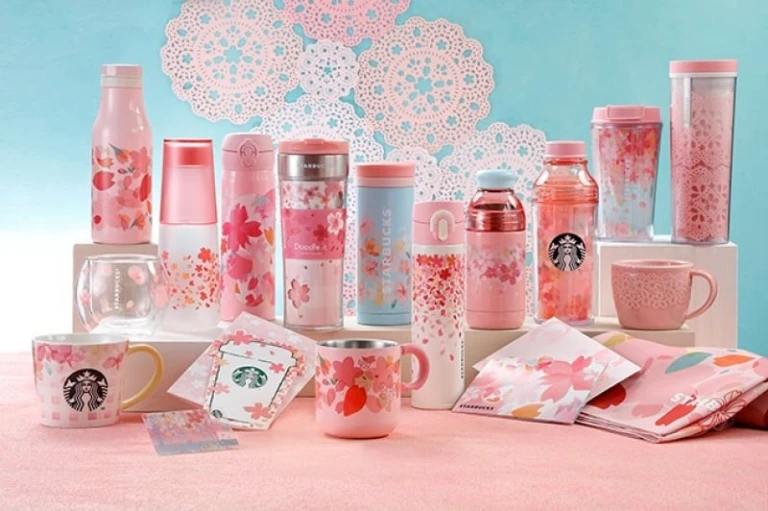 Image credit: Japan Travel Guide
Finally! It's about time Starbucks hopped on the Sakura bandwagon. From gift cards, plush toys, teacups, mugs, bottles, and tumblers to a special Spring Blend of coffee, Starbucks is really leaning into the Sakura theme this year.
Just in time, too! What else were we supposed to drink our Sakura Rose Mocha Frappe in? A normal print cup? Unlikely.
2. Sakura watches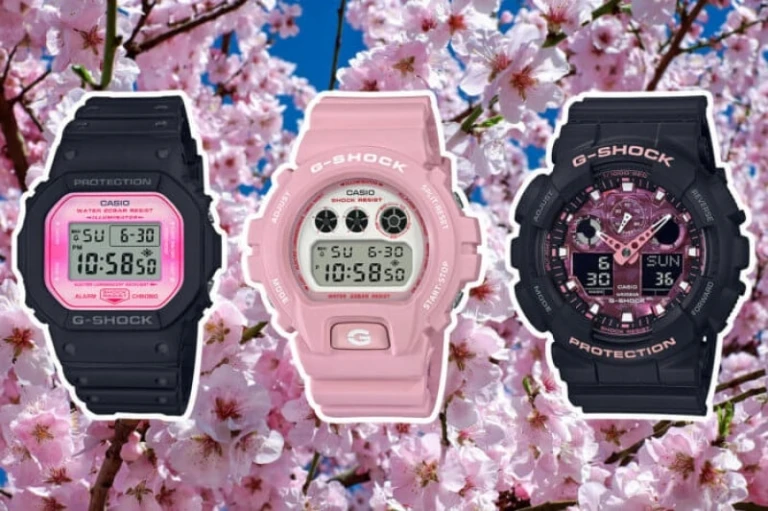 Image credit: G-Central G-Shock
Ladies, this one's for you. Casio's G-Shock has officially released a range of Sakura-themed watches. Inspired by the light pink shades of the cherry blossom, these sporty watches are as stylish as they are functional. Similar to other G-Shock designs, these watches have a day and date function as well as an alarm and stopwatch.
So whether you're a digital or analogue clock person, G-Shock's new Sakura range is definitely worth checking out.
3. Afternoon Tea Sakura collection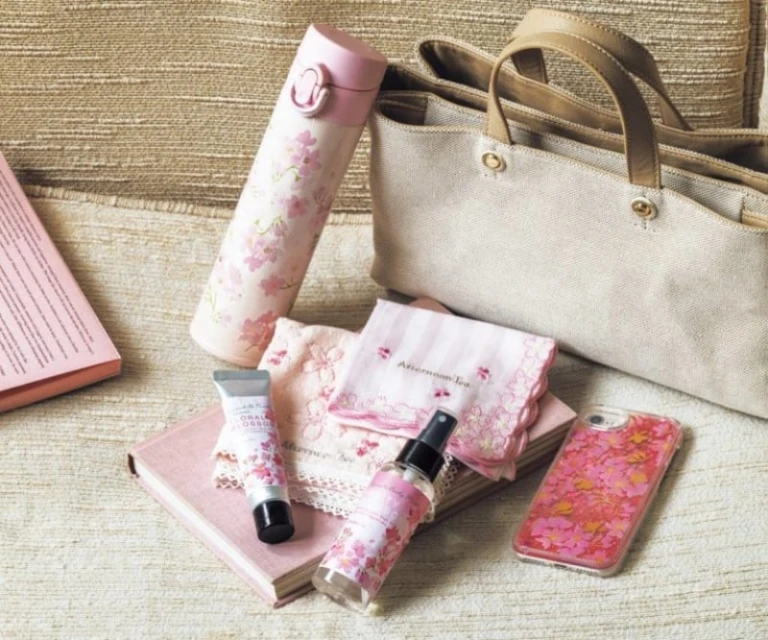 Image credit: Afternoon Tea Official Facebook Page
If you're looking to put the finishing touches to your delicate Cherry Blossom aesthetic, then Afternoon Tea's new Sakura range is the thing you're missing. Masters in the creation of daily accessories, Afternoon Tea has come up with the perfect set of cherry blossom merchandise for your everyday use — including hand cream, phone cases, and even a beautifully embroidered handkerchief!
Heads up: It's best to use a proxy in purchasing these items. Alternatively, you could check out Afternoon Tea's online store here.
4. Sakura Matcha Kit Kat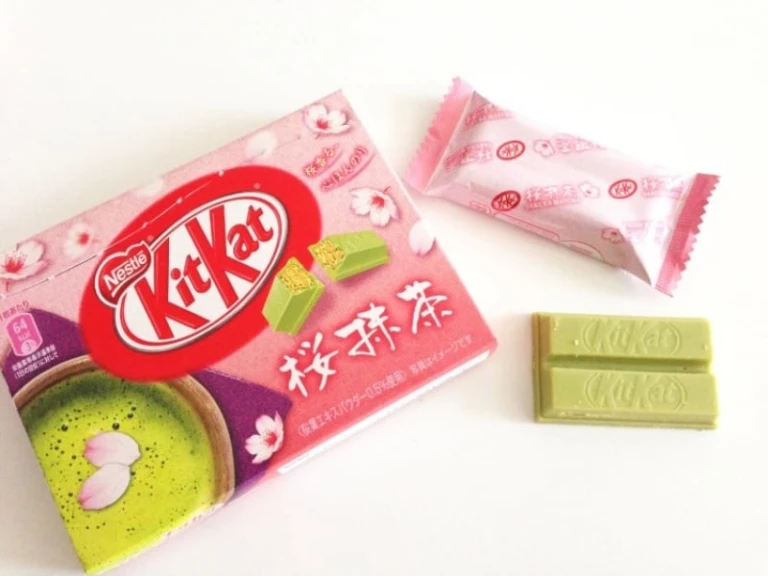 Image credit: Japan Info
What could be better than green tea? Green tea combined with cherry blossoms and white chocolate, of course! Enter the Sakura Matcha Kit Kat, taking your standard matcha Kit Kat up a notch.
This exclusive Kit Kat flavour is only available during cherry blossom season, and is surely the perfect gift for anyone with the munchies, especially students. In case you didn't know, the name Kit Kat sounds like kitto katsu in Japanese, which translates to 'surely win,' making Kit Kat chocolates one of the most popular snacks among students!
5. Sakura sake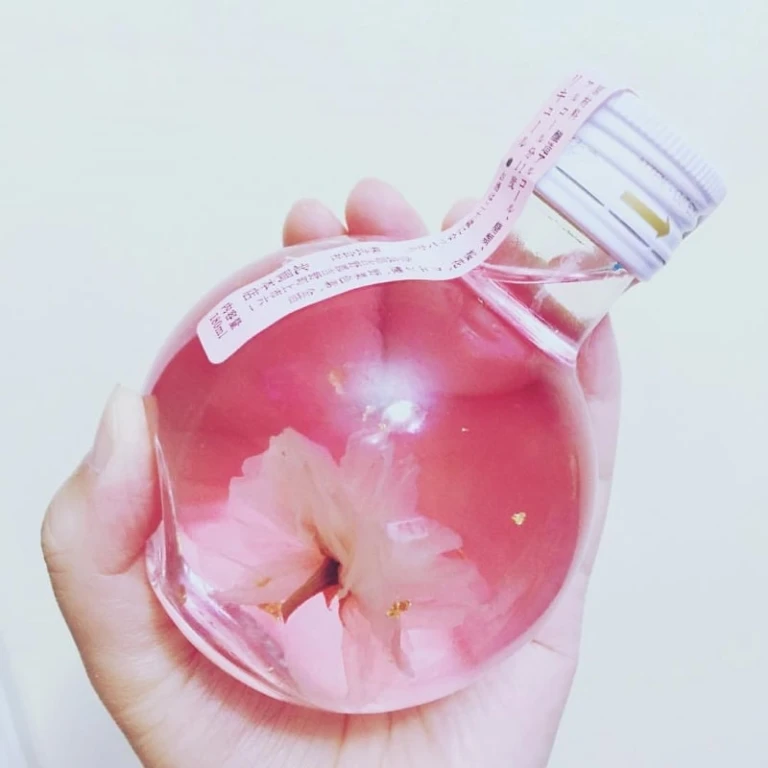 Image credit: 11street.my
And for the adults… Bottoms up! Each palm-sized bottle of this light pink Japanese sake comes with a fully-bloomed Sakura blossom perfectly preserved inside. And if that isn't lavish enough for you, opt for the sake with the cherry blossom and literal gold flakes for probably the most luxurious drinking experience of your life.
6. Sakura Pocky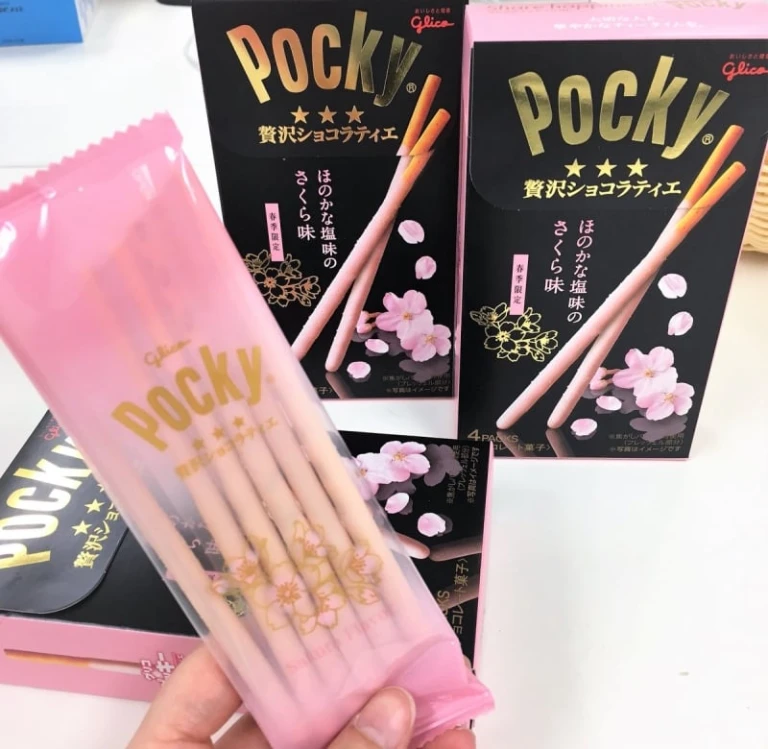 Image credit: @TokyoTreat
With Glico's wide range of innovative flavours, it was only a matter of time before Sakura-flavoured Pocky entered this list. Encased in a sleek black box, the Sakura Pocky under Pocky's more expensive 'Luxury Chocolatier' label is slightly thicker and more buttery than its cheaper counterparts.
Although it appears like a regular strawberry Pocky stick, the Sakura Pocky contains real Sakura leaf extract in the chocolate frosting. It's even got a dash of salt to balance the sweetness of each bite. Classy and yummy!
7. Calbee Sakura potato chips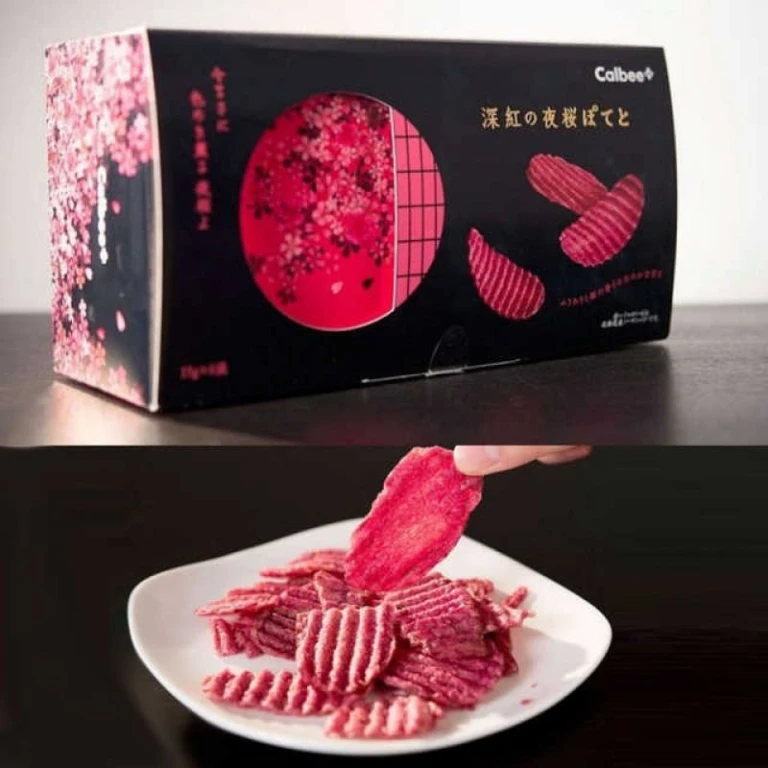 Image credit: Airfrov
And for those who prefer salty snacks, let us introduce to you Calbee's Sakura Potato Chips! Made exclusively from Hokkaido's Northern Ruby Potatoes, these potato chips are naturally red in colour, giving you the full Sakura-esque vibe without any of those nasty artificial food colourings.
Taste-wise, like any other potato chip, it is essentially a savoury snack. But following the snack law of sweet-and-salty treats, it also has a delicate floral sweetness thanks to the Sakura ingredient. Yum!
While these potato chips are available in Calbee stores across Japan, they are exclusive to Japan. Fret not, though! Proxy buyers are readily available for you to purchase your Sakura potato chips without you needing to leave the comfort of your own home (or country).
Also read: Japan's Cherry Blossoms 2019 Forecast: When & Where to Catch Them?
Well, what are you waiting for? Grab your shopping bags and stock up on these exclusive Sakura-themed items and snacks before they're snatched up by your fellow Sakura-philes. Don't say we didn't warn you!
Also read: The Ultimate Food & Sakura Itinerary That Maximises the JR East Pass (Tohoku)