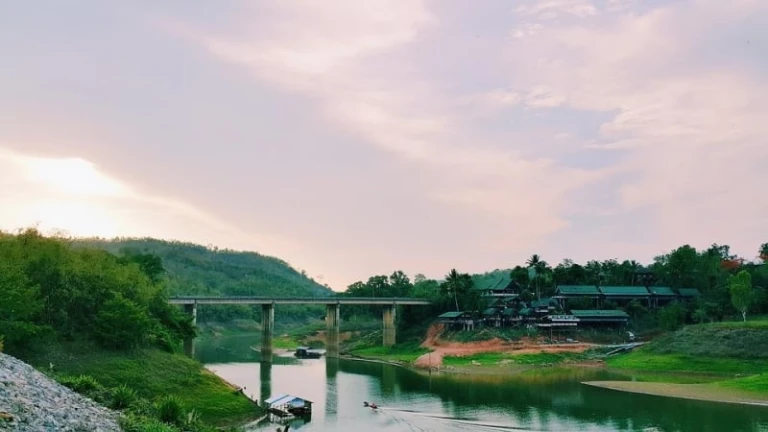 This little town in west Thailand may not be as popular as Bangkok or other prominent destinations, but with majestic natural landscapes and a peek into undisturbed cultures that make up the province, it's easily one of the most beautiful parts of the country.
It also boasts massive national parks that draw nature lovers in droves. If you ever happen to find yourself in the area, here's a 3D2N guide to Kanchanaburi, covering some of the best ones to visit.
Day 1 – Beautiful creatures and stunning waterfalls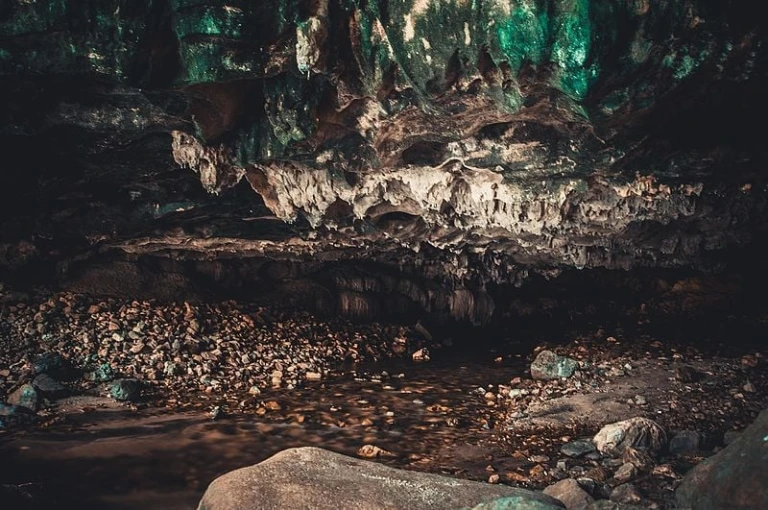 Image credit: Apijate Rungwijitsin
We begin with the smallest park in the Kanchanaburi province; the Chaloem Rattanakosin National Park. It spans just approximately 59 km², yet it makes up for its size through its prominent features such as fertile evergreen and bamboo forests, steep limestone mountains, majestic waterfalls, and mysterious caves. The mountains here are the watershed of Mae Klong river, with Kam Paeng Mountain being its highest peak at 1,260 meters. This landmark also boasts of thriving wildlife ranging from leopards, deer, and white-handed gibbons to over 60 species of birds including the Oriental Pied Hornbill and Red-Flycatchers. Admission fees? About 300 THB for adults and 200 THB for kids.
Next up, the Erawan National Park weighs in at a whopping 550 km² of lovely mountains and valleys. Compared to Chaloem Rattanakosin, this colossal park is considered a heavyweight. With eastern mountains that rise to nearly 1,000 metres and sheer limestone cliffs that can make your heart stop, Erawan is known most of all for its stunning seven-tiered waterfall with emerald green waters that take your breath away. Apart from that, the Pra That Cave is also worth exploring, with its interestingly shaped stalactites and stalagmites.
Image credit: GrammarFascist
Ready for dinner? At Baan Tonn Naam restaurant (which isn't too far from Erawan), you can find quality local cuisine in satisfying portions at affordable prices. Organic fish soup, fried chicken wings, and arguably the best Thai milk tea in Kanchanaburi are some of what you can expect at this spot.
Day 2 – Breathtaking landmarks in all their glory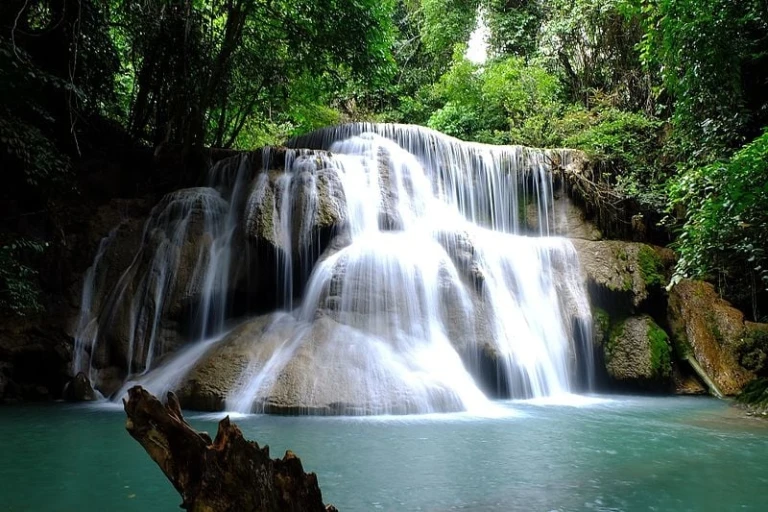 Image credit: Doremee.suthatta
Stretching throughout the Amphoe Si Sawat area, the Khuean Srinagarindra National Park takes the cake in terms of size compared to the previous two parks. Encompassing a total area of 1,532 km², expect beautiful raging waterfalls, deep dark caves, amazing hot springs, and even an island-studded reservoir. This spot, however, is a bit of a distance away from the Kanchanaburi main area so prepare to take Route 3199 for 105km by car, after which you have two options; going by land (1 to 2 hours) or by water (about 1 hour).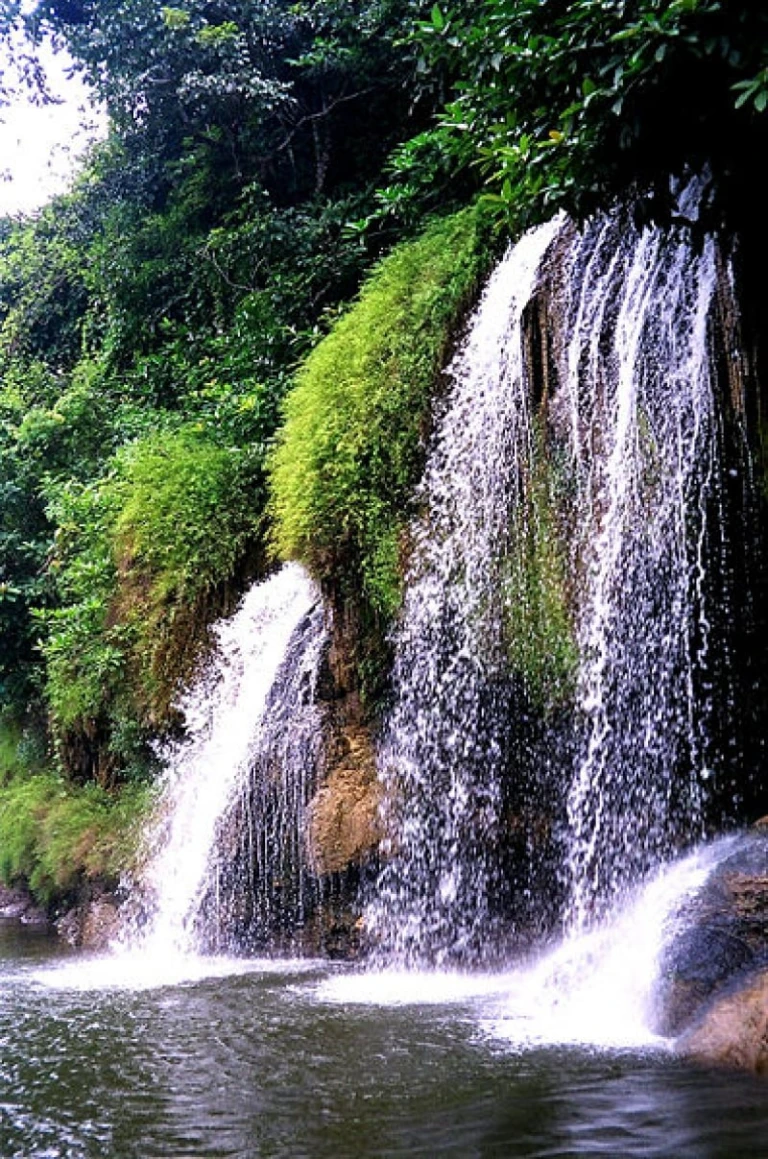 Image credit: Ananda
Bordering Myanmar (Burma), the Sai Yok National Park is situated within Amphoe Thong Pha Phum and Amphoe Sai Yok districts and consists of a total area of approximately 500 km² that's filled with mountainous landscapes and beautiful streams. You'll be able to catch a glimpse of the many animals that call this park their home, including the Khun Kitti Bat (arguably the world's smallest bat) and the Poo Rachinee (Queen Crab).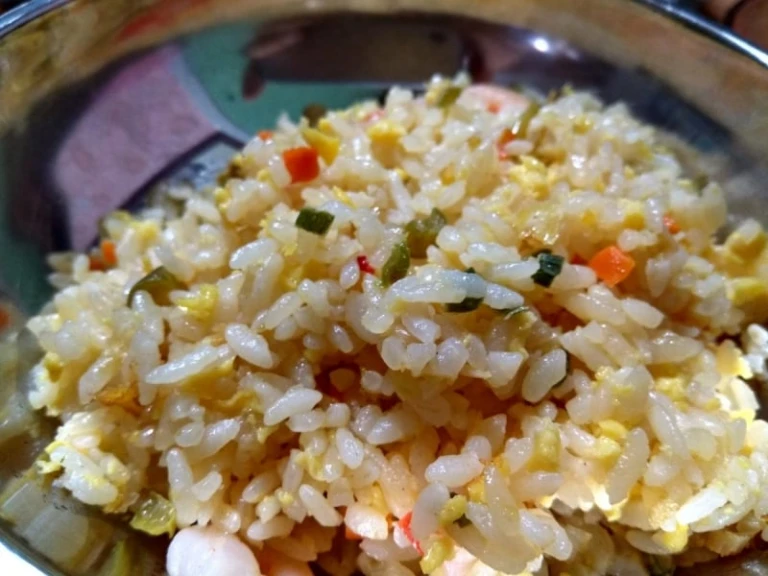 Just about eight minutes away from Sai Yok, the Khrua Sakon restaurant offers a vast array of delectable dishes. Yup, it's dinner time! Flavourful Rom Yum fish soup, fluffy omelettes, and fried rice are just some of the meals to be had here. The fish curry soup with tofu stir fry Kang soy sauce is another one you should check out.
Day 3 – Where nature meets history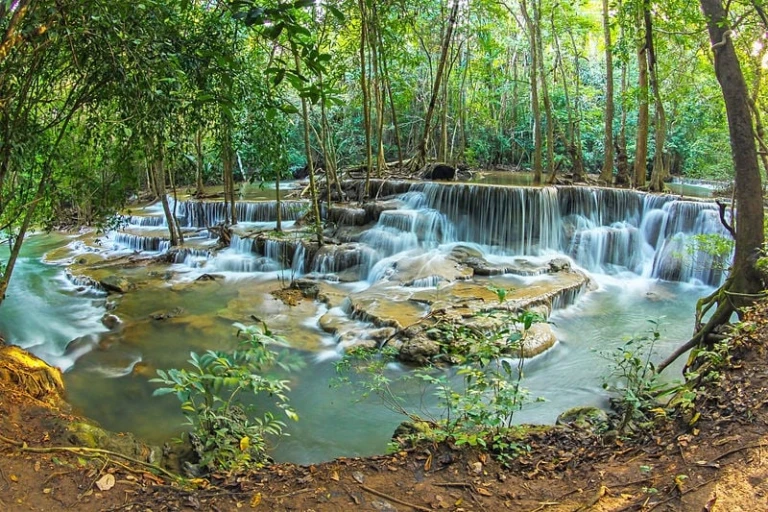 Image credit: Manoonp
There are a lot of national parks in Kanchanaburi, which is why you might want to spend your last day here by visiting at least one more prominent landmark — the Srinakarin National Park. It's another colossal beauty that spans 1,532 km² and features yet another grand waterfall (known as Huay Mae Khamin). It too has seven levels and starts all the way from the east of the park. Srinakarin is also renowned for its numerous cave systems, which include Buddha images and prehistoric cave paintings.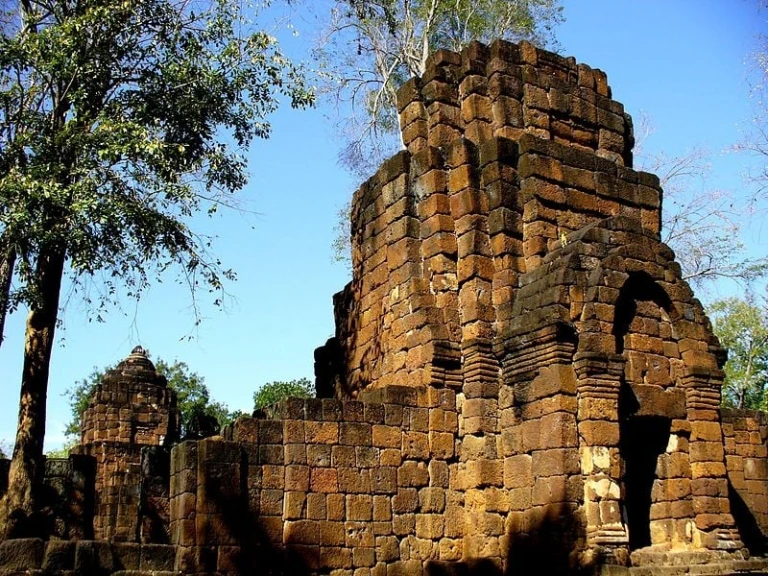 Image credit: yeowatzup
Now for something a little different. The Mueang Sing Historical Park (located in Sai Yok District) protects the remnants of two large Khmer temples that date back to the 13th and 14th centuries. The principal shrine, Prasat Muang Sing, sits in the centre and faces east. This landmark also features replica statues of Prajnaparamita and the eight-armed Bodhisattva Avalokitesavara. Right next to the river lies a burial site with skeletons, pottery, and jewellery thought to date back 2000 years.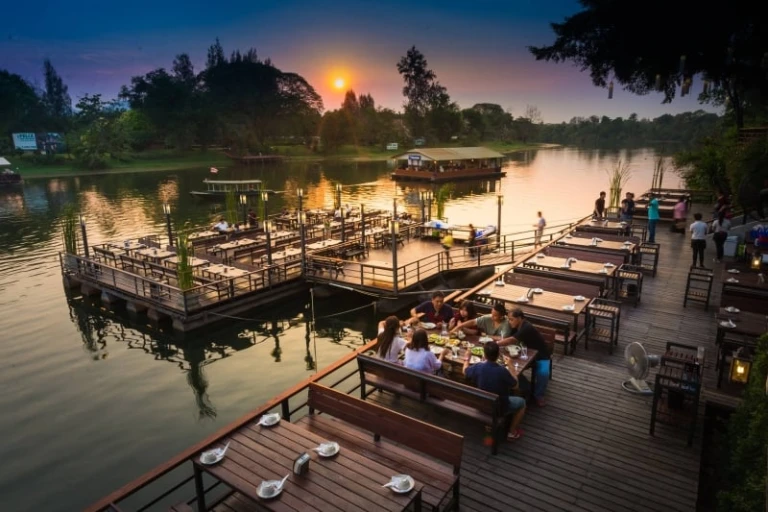 Image credit: Keeree Tara
For lunch, head over to Keeree Tara (a beautiful floating restaurant on the River Kwai) and admire picturesque scenery over the iconic bridge of Kanchanaburi. The setting is lavish and relaxing, with dim lights, live music, and rustic wooden benches. On the menu, you can find green chicken curry and baked shrimp with vermicelli.
The national parks and their surrounding attractions in Kanchanaburi can be easy to fall in love with. There are many more to explore so drop by a second time for another tour. In the meantime, work on seeing everything that's in this travel guide to Kanchanaburi.
Also read: Budget Travel Guide: 10 Alternative Places to Visit in Thailand Other than Bangkok