The largest water theme park in Melaka, Malaysia is currently in the works and is set to open by the first half of 2020. This piece of news was recently revealed in a Singapore Exchange filing by the three partners involved in the exciting project: Hatten Land, Samsung C&T Corporation, and Polin Waterparks.
The first "in the sky" theme park, the multi-storey Splash World @ Harbour City will be tucked between two towers on the 14th-floor deck of Harbour City.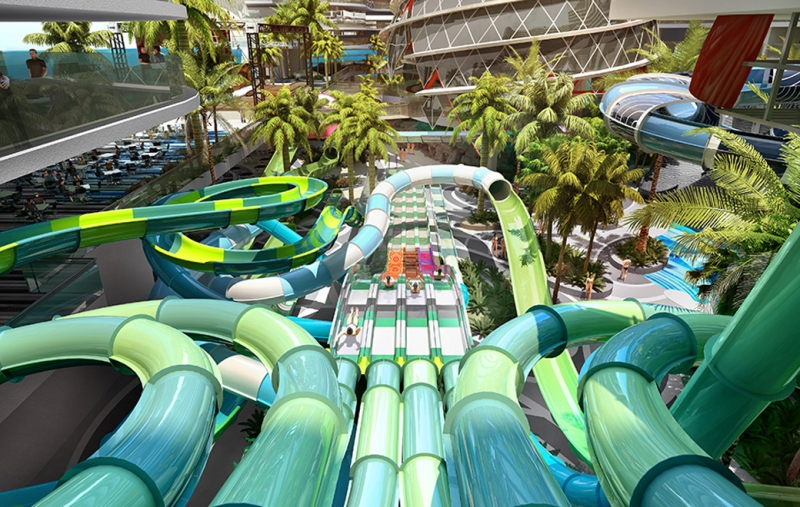 Spanning 46,000 square metres and costing RM200 million, it will feature a combination of indoor and outdoor waterpark experiences, including a whole kilometre of water slides as well as a river that flows between two floors, connecting more than 50 attractions. Visitors can look forward to 11 extreme slides, a children's water play park, and a Sky Beach. Each night, a light show called "Cosmic Waters" will unfold in an amphitheatre together with trapeze stunts and a water circus.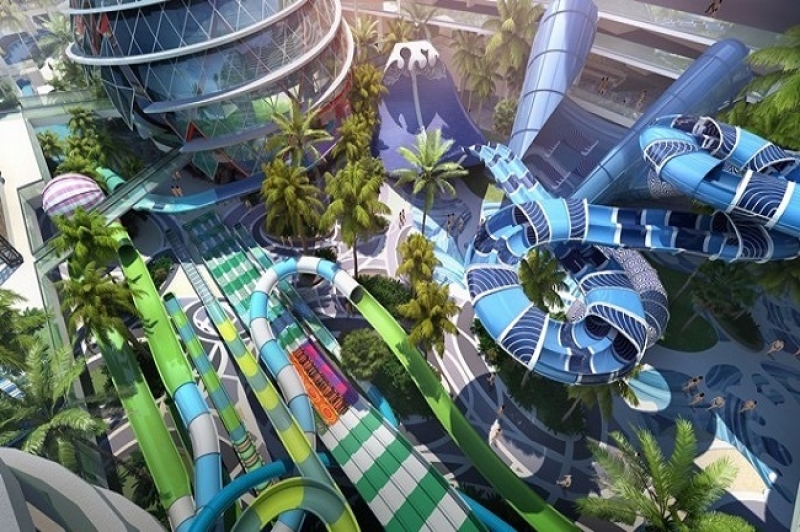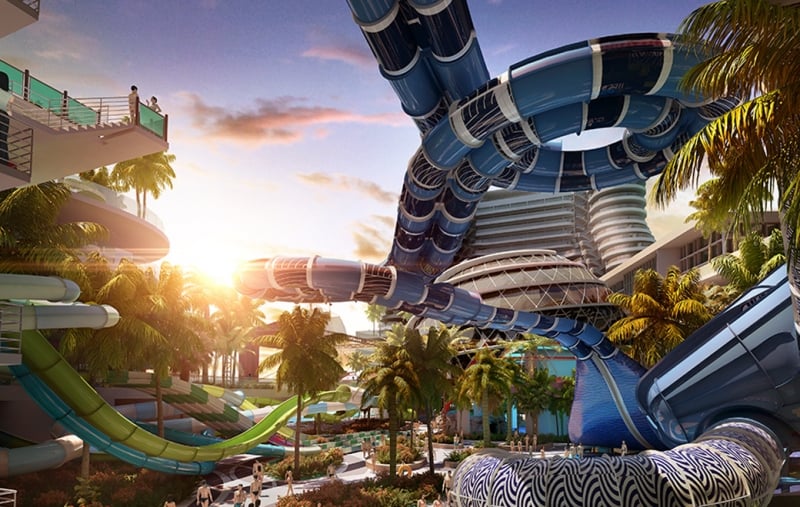 The park is projected to attract 5,200 visitors daily, or around 850,000 to one million visitors yearly.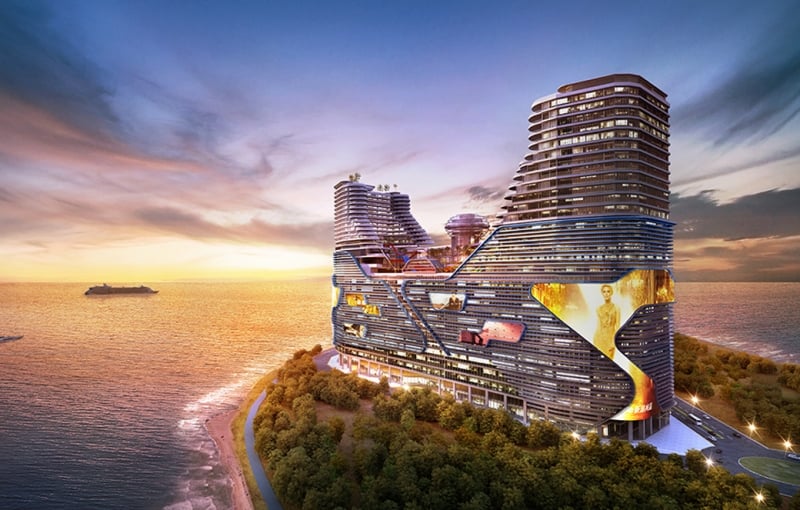 Aside from the water theme park, Harbour City also boasts of three hotel blocks (including a cruise-themed hotel) and a mall. The Harbour City Mall, which houses over 800 retail stores, features different oceanic themes on different floors, from "The Trenches" to the "Coastal Layer".
When completed in 2019, Harbour City will likely be a tourist magnet, on top of being a new recognisable landmark in Melaka.